Axis: in summary
Get more of your meetings and workshops with Axis, the digital facilitation tool used by great consultants and professionals. Our software uses a five-step design thinking model, allowing for staged collaboration and making every host an immediate expert.
Each participant has the opportunity to share and evaluate ideas anonymously- meaning that every voice is heard, and each session ends with measurable outcomes. And with one-click exports, you'll never spend time on long write-ups again!
Try Axis free today to maximise productivity and collaboration in your teams & workshops.
Its benefits
Data-rich & structured exports available at the end of eve
Facilitates inclusive collaboration
Extensive template library
Certifications:ISO 27001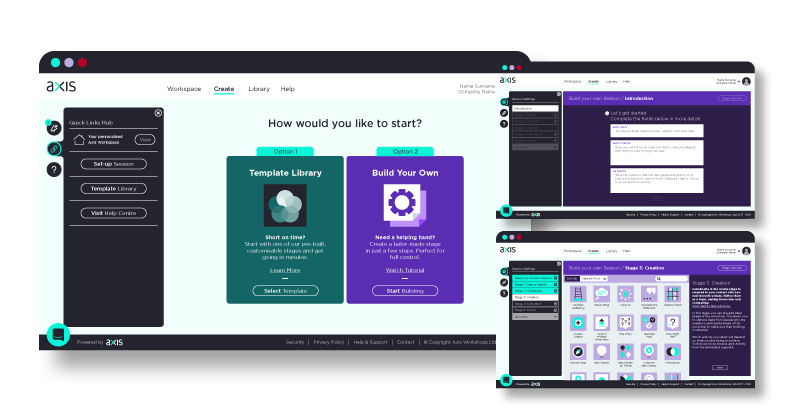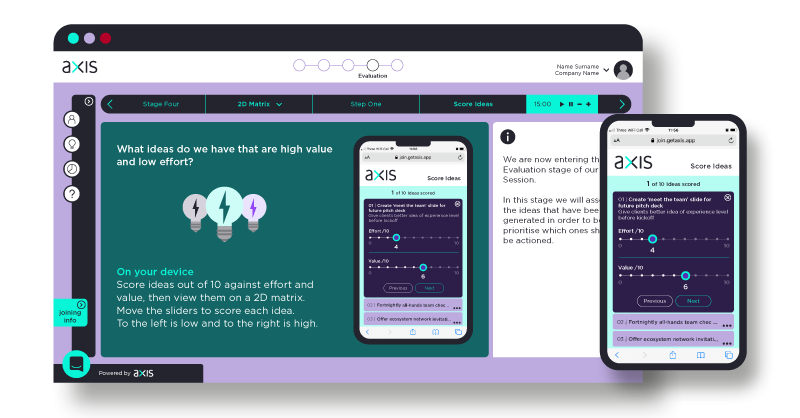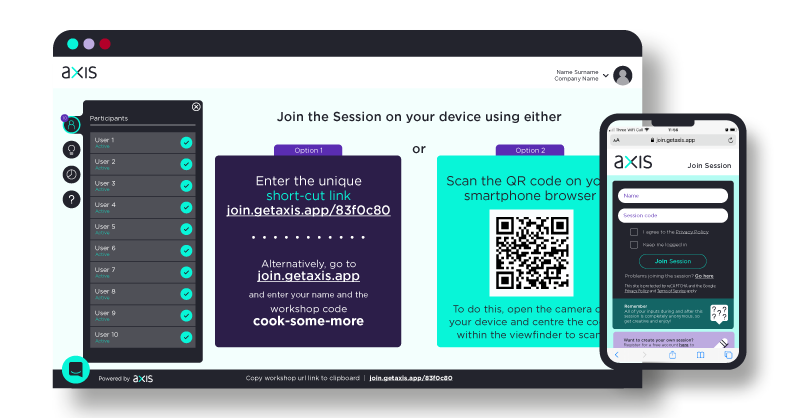 Axis: its rates and features
Appvizer Community Reviews (0)
The reviews left on Appvizer are verified by our team to ensure the authenticity of their submitters.
No reviews, be the first to submit yours.