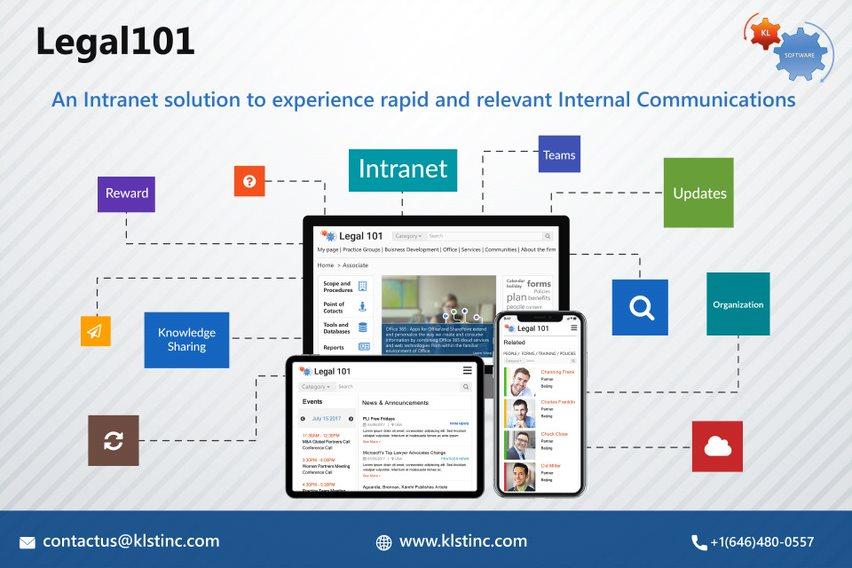 Legal101
Presentation of Legal101
Legal101 Intranet portal accelerates employee productivity, and draws more value out of your investment in SharePoint and Microsoft 365 by providing the core workspace functionality needed by your firm, without the complexity, cost and risk associated with a custom-built solution.
Department Pages Human Resources Accelerate the pace of business by connecting firm employees with key HR related information, including easy management of corporate Policies and Procedures, Firm Directory, Intuitive Search capabilities to find content and manage HR communications, links, job postings and much more. The Department Page template can also be used to create other Department pages related to Marketing, Finance, IT etc…
Practice Pages Retail Liability Practice Page template allows easy creation of Firm Practice pages, which provide quick overview of the selected practice area including the ability to track Key Practice Contacts, Easy Navigation to other Practice pages by Practice Group/Department, Practice Publications, Major Wins, Announcements, Events, Case Studies and much more…
Office Pages Philadelphia Office Page template allows easy creation of Firm Office pages, which provide quick overview of the selected office as well as provides a visual map of the list of all the available Firm Office Locations highlighted along with detailed directions, an intuitive that can be used by users to browse Firm Offices by country, city and regions, Office News and Announcements, Office Key Contacts, Current Weather and much more...
Firm Directory Firm directory provides an expertise location system that helps you quickly find the right people in your firm to effectively tackle each unique Client matter.
Employees aren't bound to their desktops, which makes it vital to provide mobile access to your intranet. Legal101 delivers optional add-ons native apps for Windows, Android and iOS. The full-featured mobile experience goes beyond the ability to receive content passively, allowing users to dynamically search for what they need. Access to the people directory enables employees to locate their colleagues and connect with them directly. Legal101 brings mobile employees back into the fold and allows them to collaborate anywhere, anytime. Legal101 can be deployed on Microsoft Office 365 SharePoint Online or SharePoint 2013 / 2016 on-premises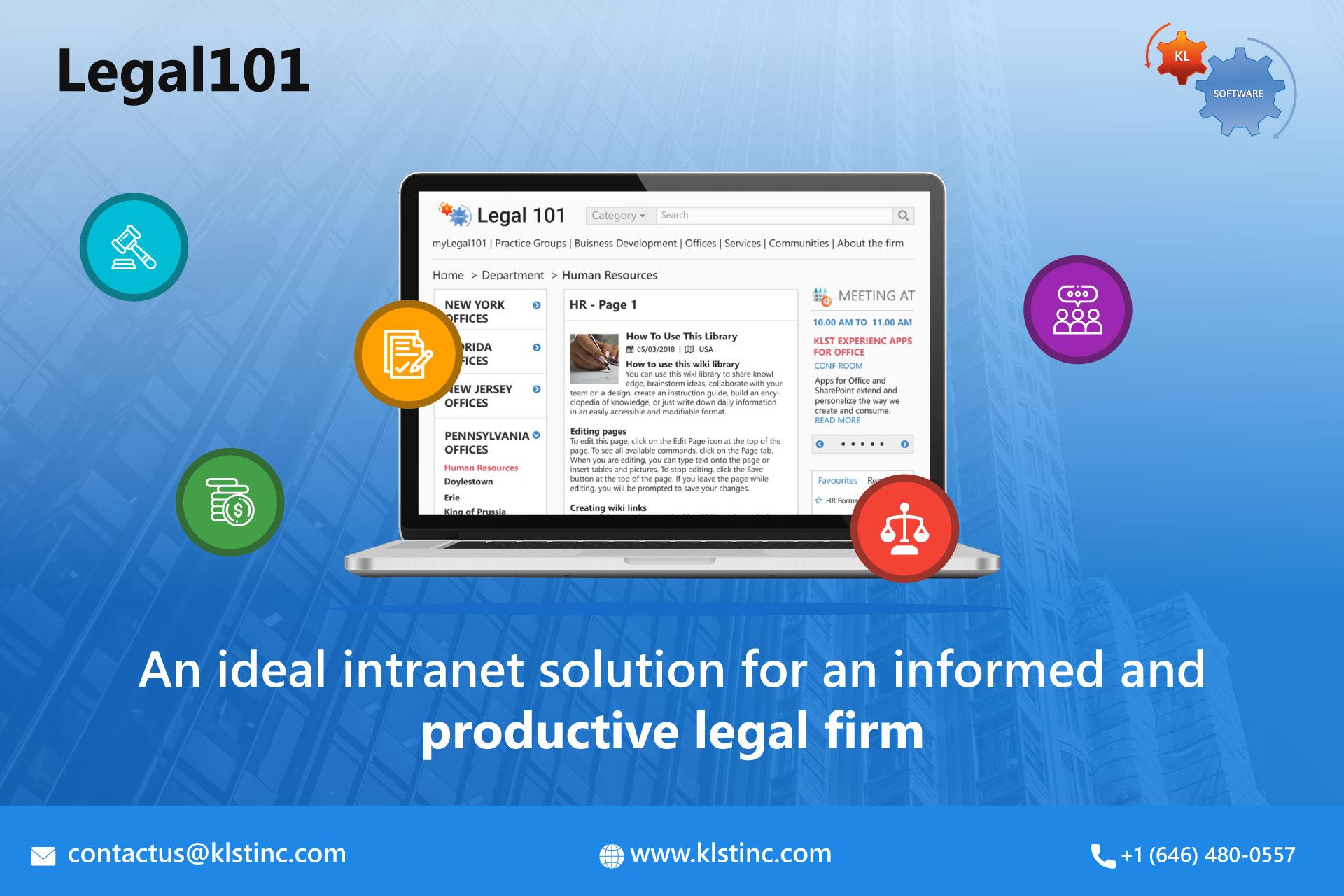 Prices and features of Legal101
Customer reviews about Legal101 (0)
No reviews, be the first to submit yours.