LiveSession is a qualitative analytics software that allows to easily search, segmentize, and replay high-quality customer's session replays. It tracks and records activities (mouse movement, clicks, taps, scrolls, keystrokes, changes) and with full event indexing allows you to find drop-off to improve your site's conversion rate.
High-Quality Session Replays
With high-quality session replays, you have full knowledge of how your customers interact with your website or application. Regardless of technology, LiveSession works to show you a detailed journey of your customer's experience.
Advanced Searching and Segmentation
We are indexing all the data. You can for e.g. easily find sessions where people clicked on the signup button, came to your site with UTM or performed several interactions. With more than 25 filters, it's easy to build segments and watch only sessions that matter for you. The group of filters can be also saved as a segment and shared with your team.
Customers Identification
Customers identification and custom properties allow expanding session context with your data.
Customer's Error and Frustration Tracking
LiveSession helps to find a moment when your users struggle with frustration (Rage Clicks) or perform an action that causes an error (Error Clicks).
Editor: LiveSession SP.Z.O.O
Strengths of LiveSession
User identification & custom context
Segmentation & Advanced filtering
User's error & frustration tracking
Certifications: GDPR
LiveSession demo and screenshots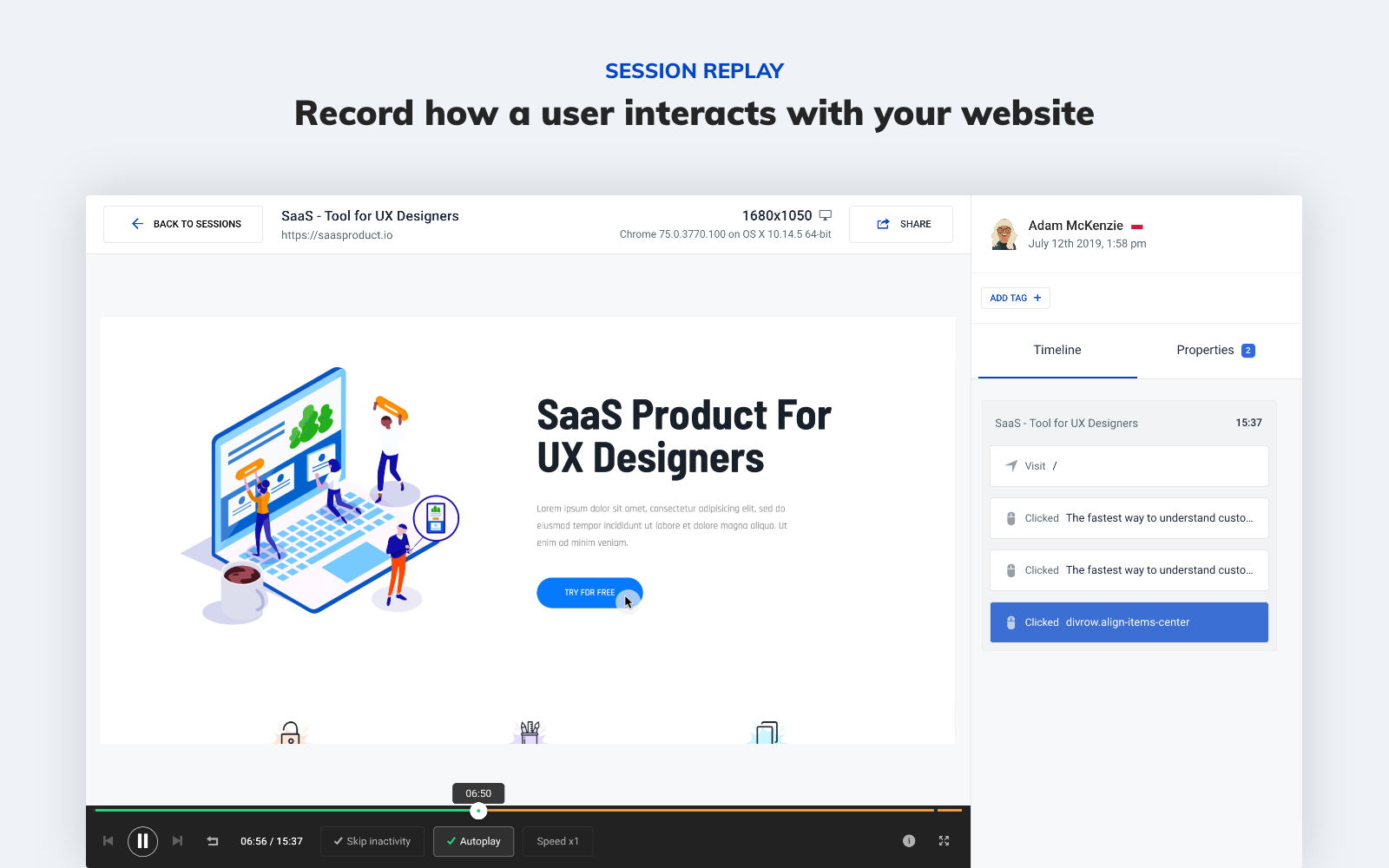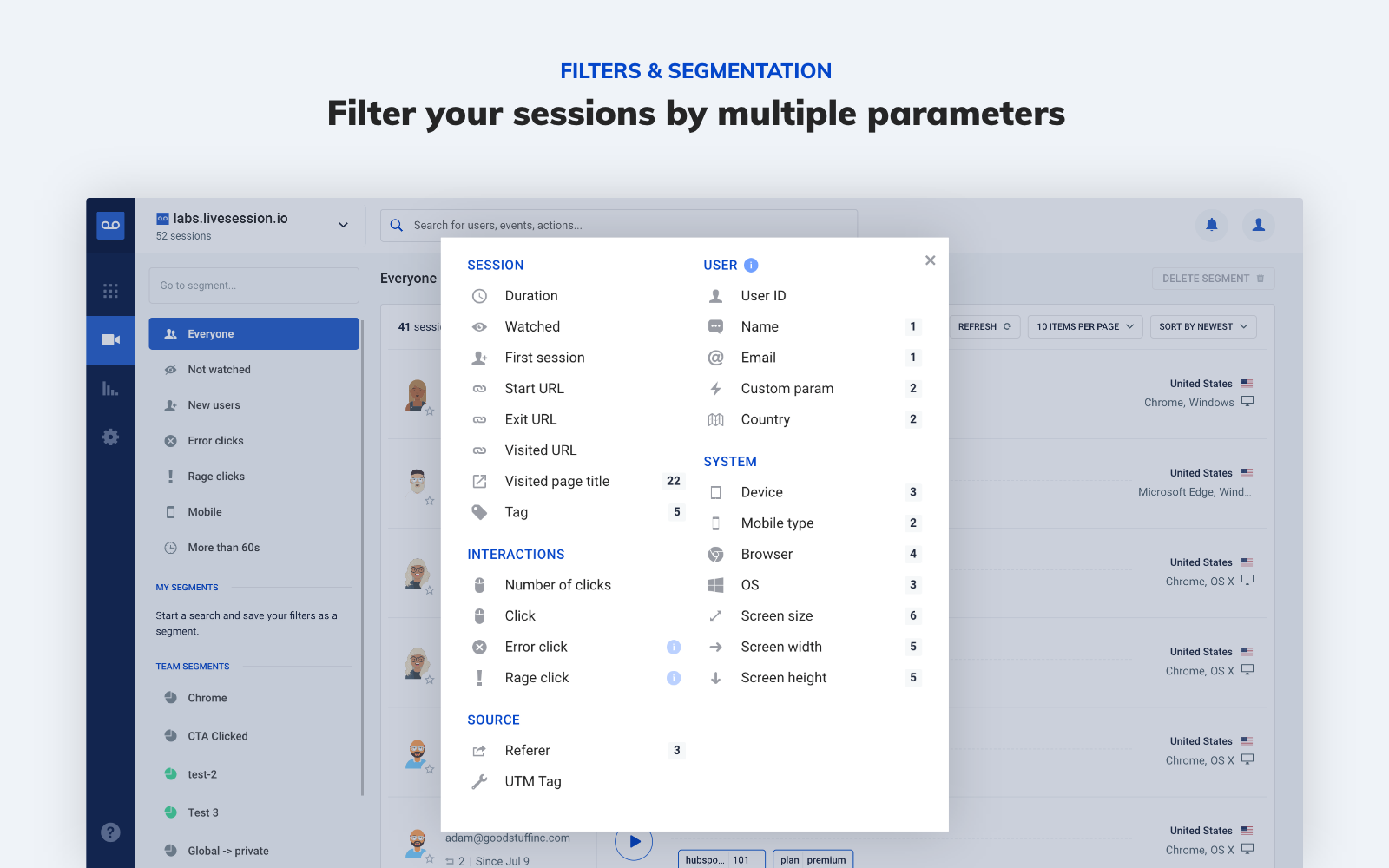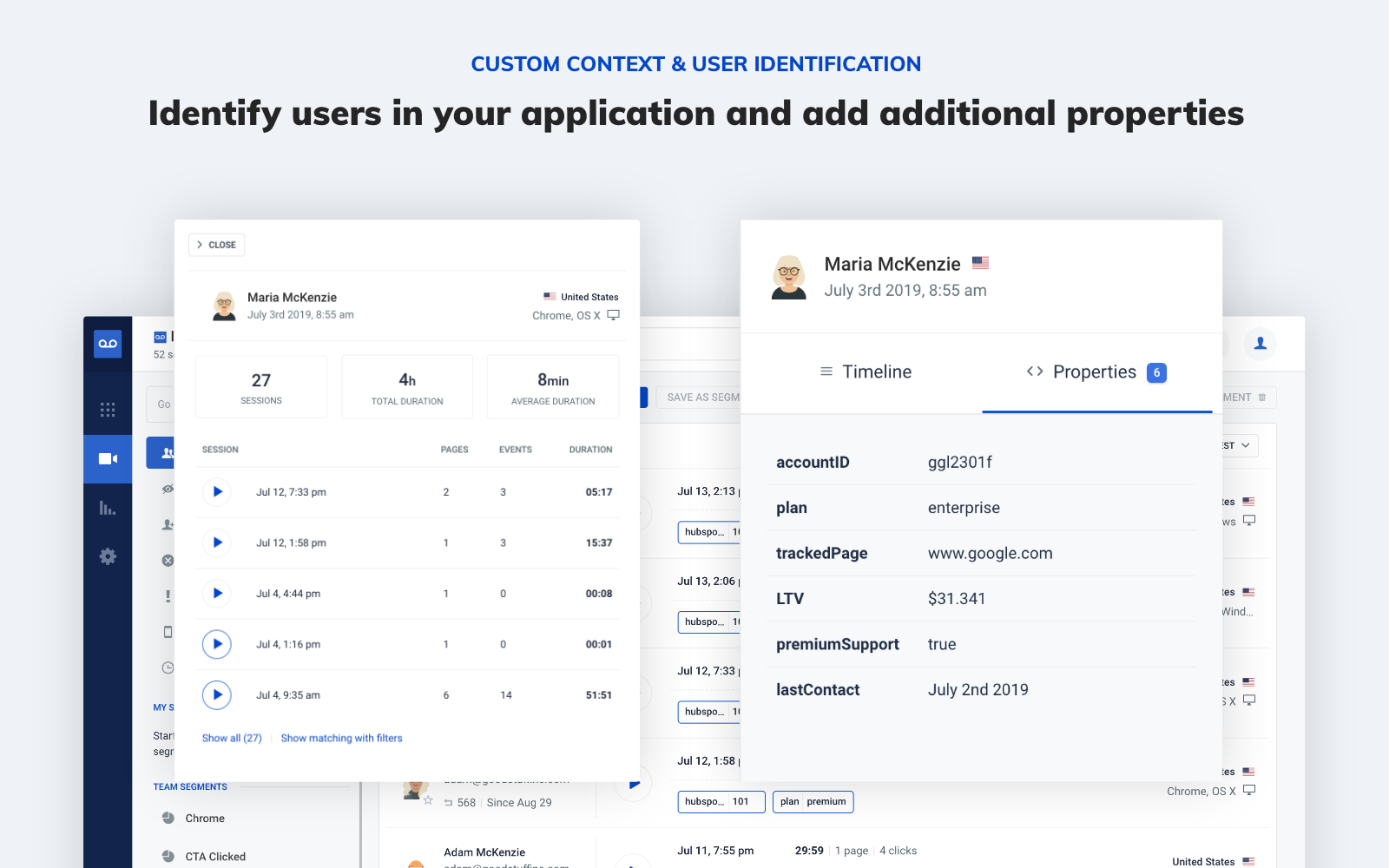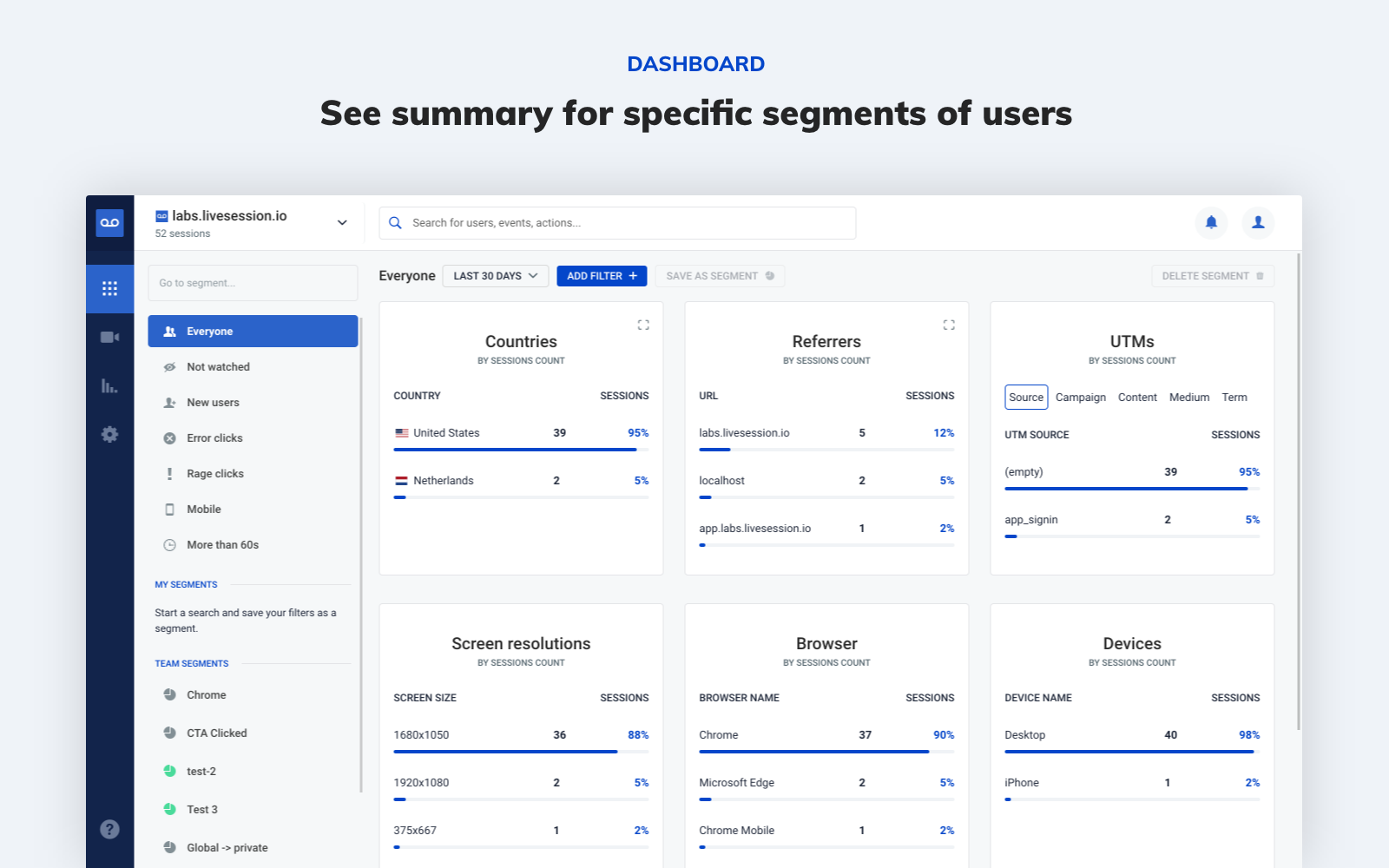 LiveSession customers
No customer reference