Grytics for Workplace is a SaaS analytics to measure, analyze and improve your group activity on Workplace by Facebook.
The objectif is to help organizations to optimize their use of Workplace by Facebook.
Grytics for Workplace Analysis
Grytics for Workplace is developed to improve your internal communication and to get a better overview of activities.
You can also follow conversations and have a vision of exchange between teamwork.
Our solution helps you to facilitate the administration of your Workplace groups thanks to enhanced analytics, management and reporting features.
Key features of Grytics for Workplace
Here are the main features of Grytics for Workplace:
Measure your Working Groups Activity
Quickly understand your groups engagement.
Get your groups insights including posts, reactions and comments.
Obtain reportings in Excel, PDF & PPT.
Get your groups ranking: which groups are the most active.
Manage your Members Activity
Create a tag system regarding members and their posts.
Publications and comments
Analyse top posts and best comments.
Identify the most popular topics within groups.
Configure a tag system for publications.
Set up your own alert system.
Archives and reports
Get automated reports to your mailbox.
Download data, graphs and reports in PDF, PPTX or Excel.
Editor: 1339
Grytics for Facebook Workplace demo and screenshots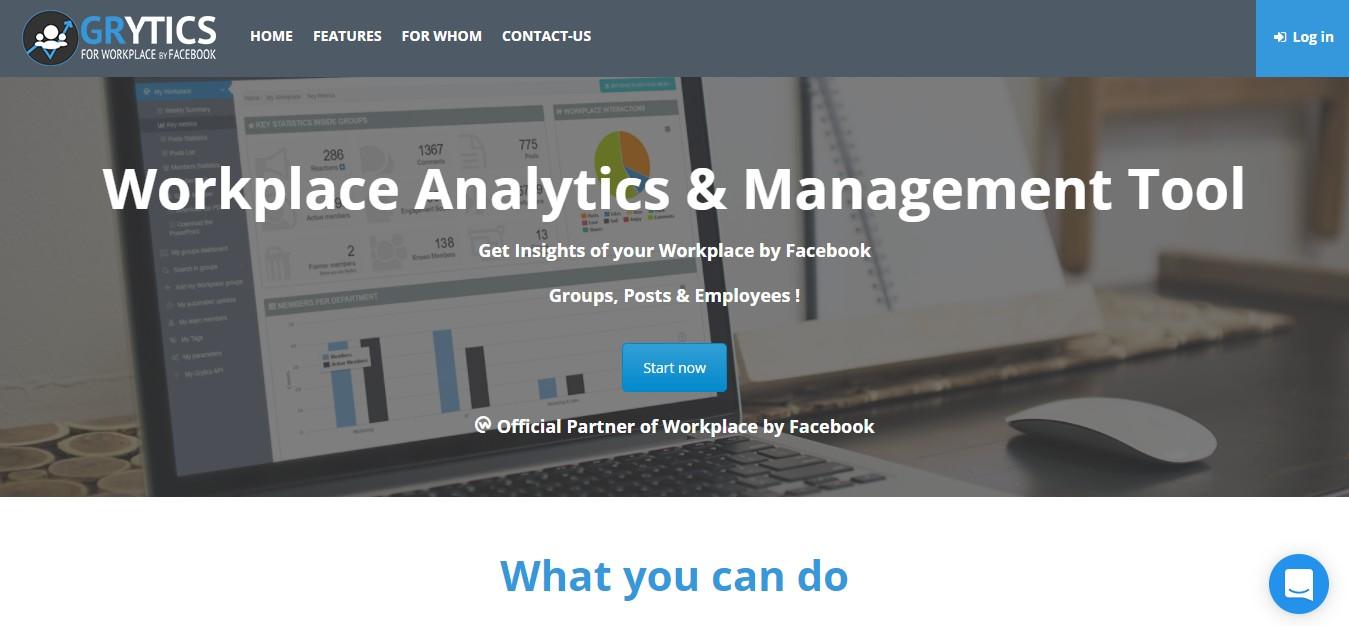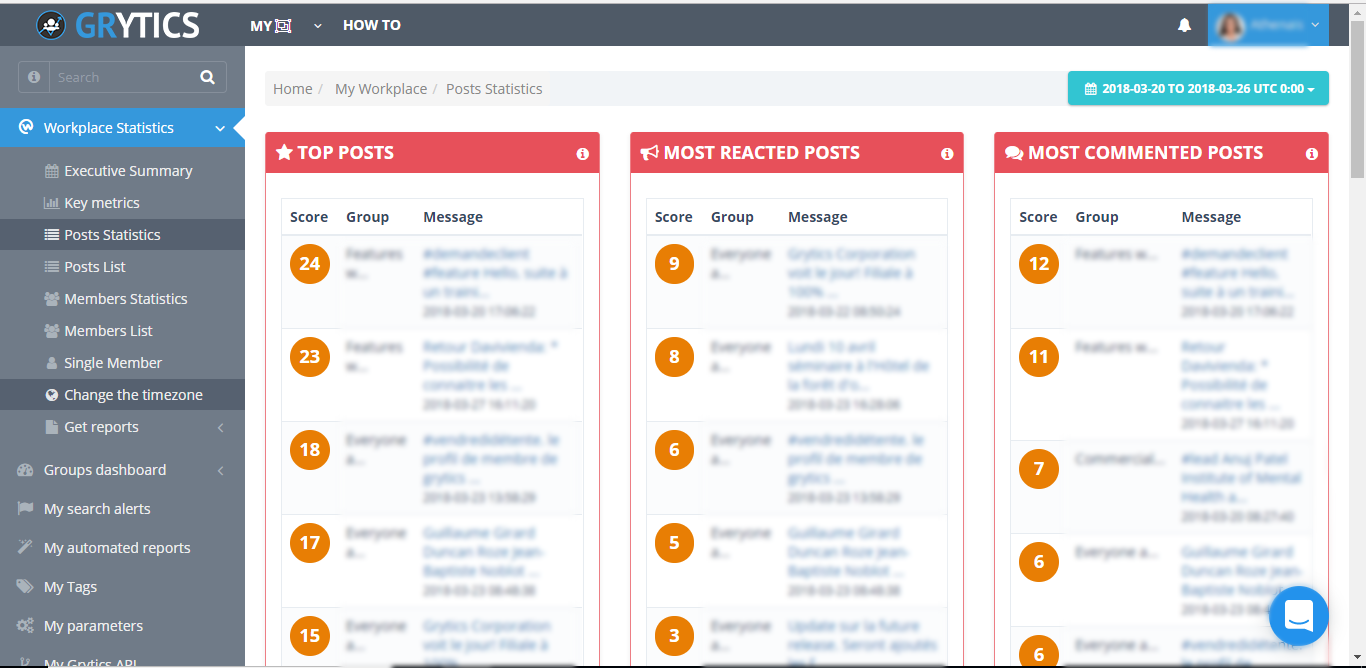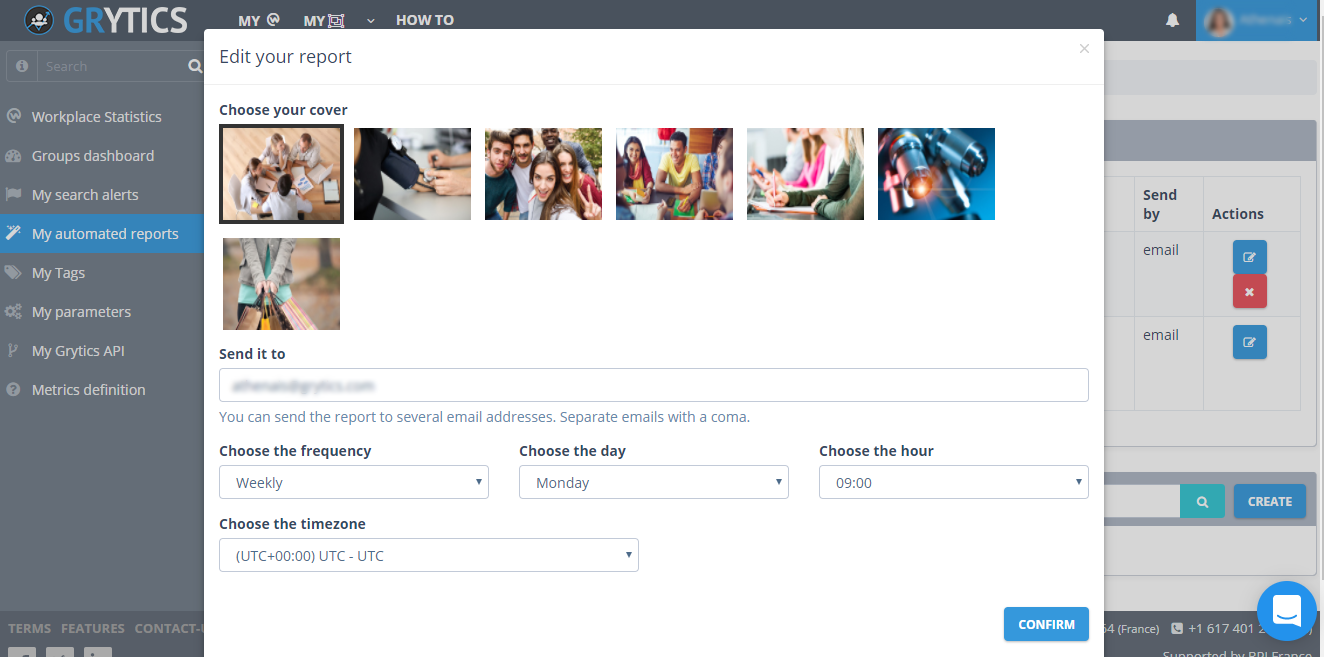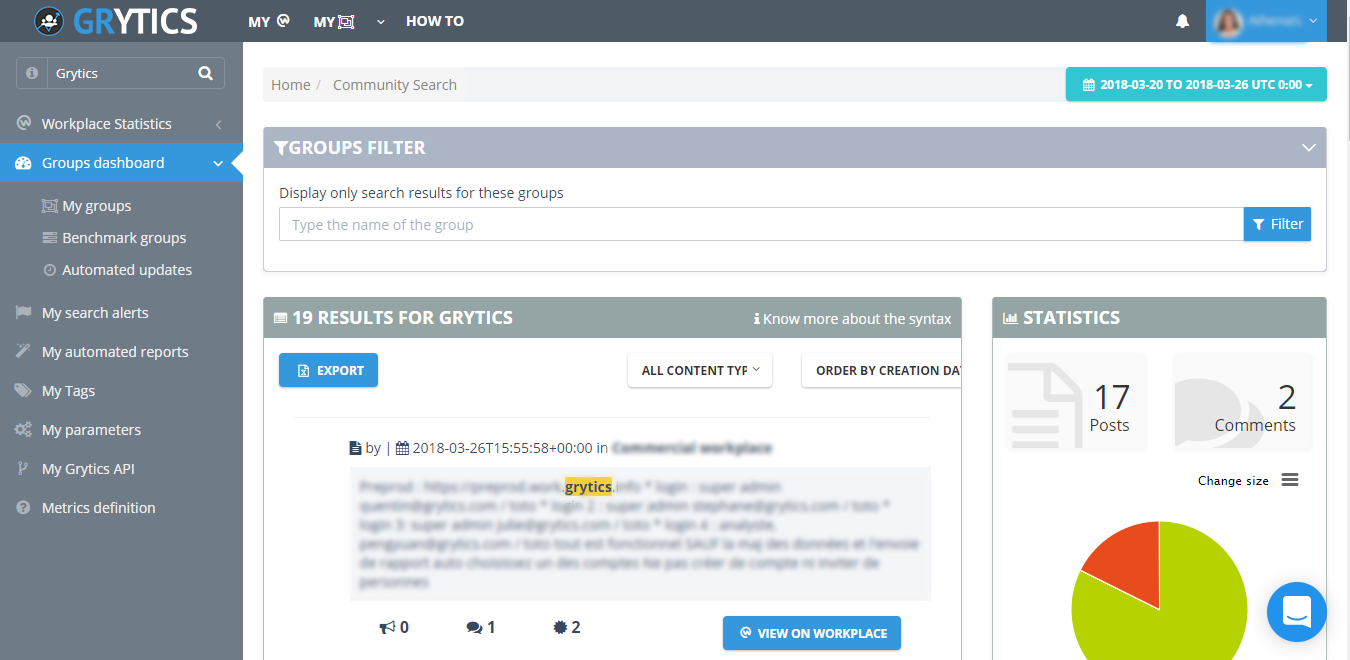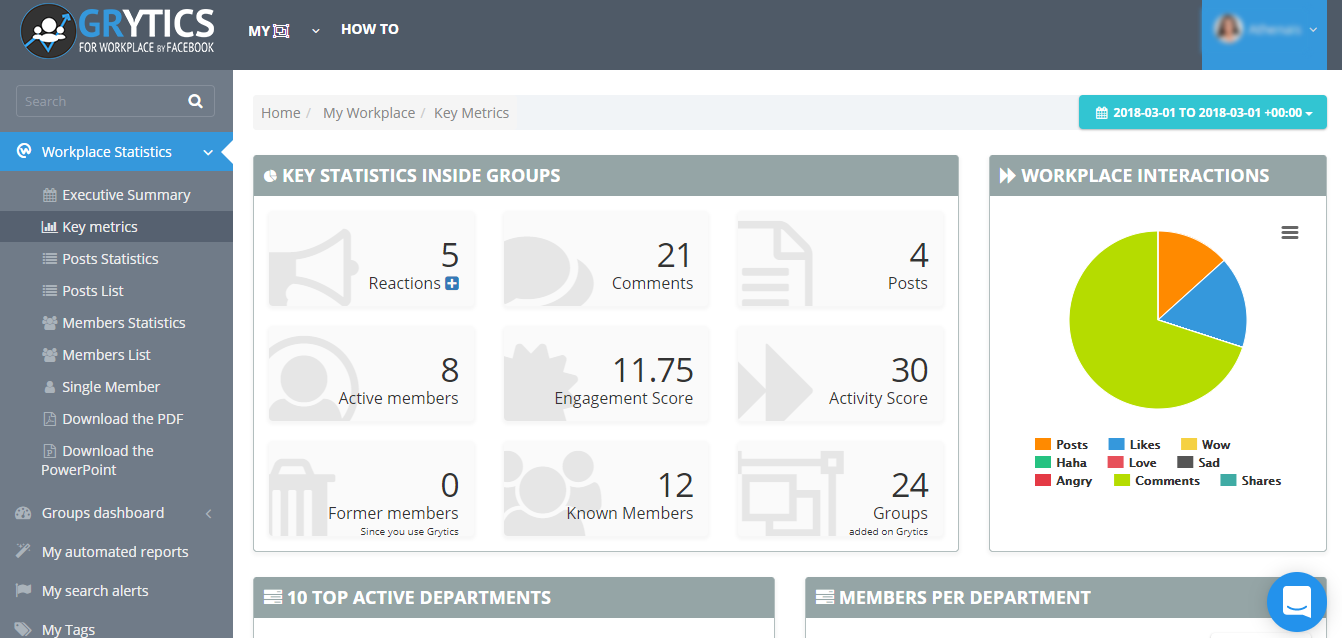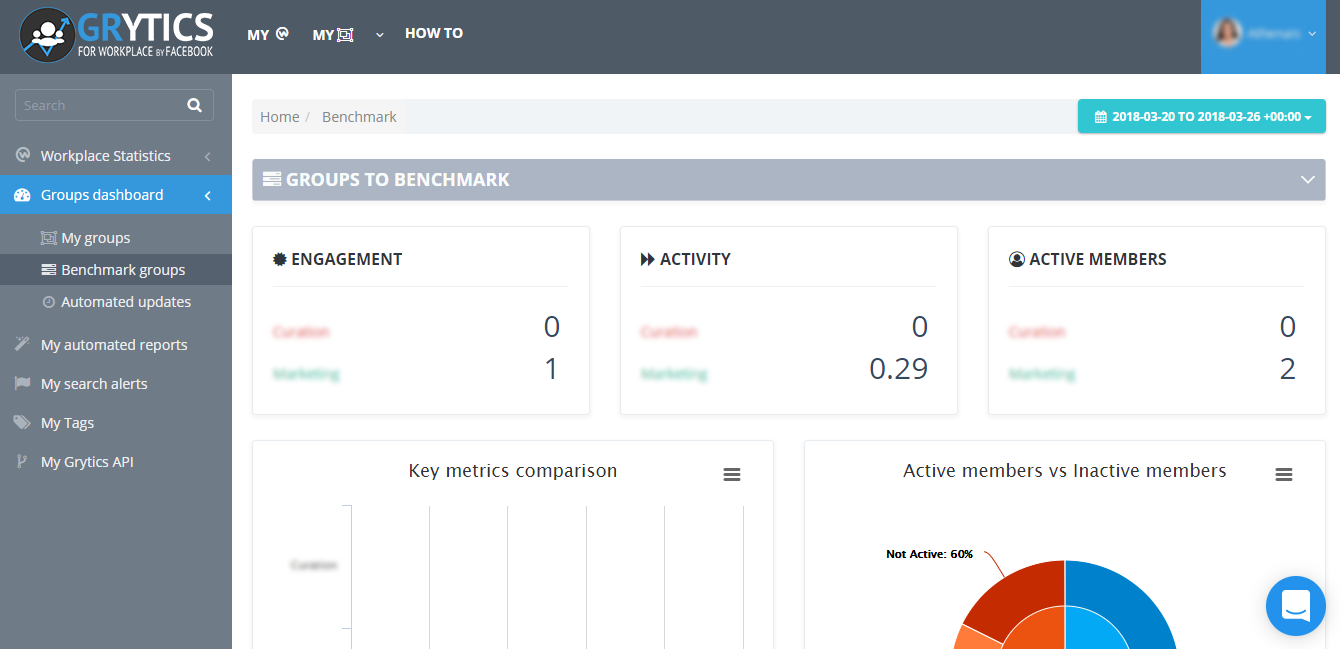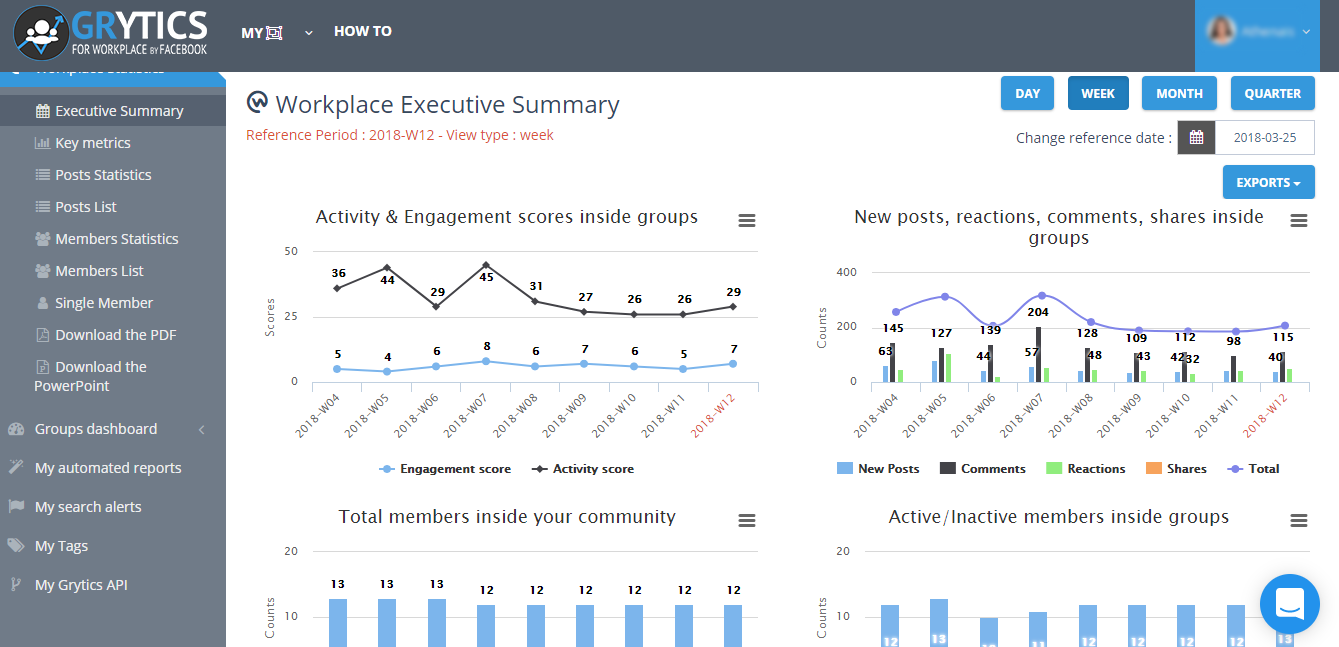 Grytics for Facebook Workplace customers
No customer reference