Melio: in summary
Melio gives small to medium-sized businesses the simplest tool to pay their vendors, contractors, and all other business bills – with no subscription fees. Enjoy total payment flexibility —ACH, debit, or credit card.
Vendors still get paid however they want (check or bank transfer).
Melio streamlines the payment process so you can save 50% of the time you spend on bill pay. With automated features and faster payment and delivery options, your vendors get paid while you can hold on to cash for longer. Manage even more with Melio's mobile app for iOS—the easiest way to send and track payments on the go.
What people love about Melio:
Schedule free ACH bank transfers.
Pay how you choose. Your vendors still get paid their way.
Extend float and earn rewards by paying with your credit card.
Gain visibility and see the status of every payment.
Scan invoices or get them forwarded automatically to your email.
Sync with your accounting software.
Say goodbye to handwriting checks.
Overall, when it comes to solving a major pain point for most companies—business payments—Melio stands out for its user-friendly interface, flexibility, and cost-effectiveness.
Its benefits
Pay vendors the way you want
Improve cash flow management
Vendors get paid the way they want, even if they are not Melio users
Free, no subscription fees
Its disadvantages
No Android App yet (coming soon!)
Appvizer's opinion
It's clear Melio has made a name for itself among businesses and professionals seeking a simple yet powerful payments tool. The user-friendly interface makes managing the accounts payable process a lot easier for us, especially for those who are less tech-savvy.
What stands out with Melio is the simplicity and flexibility, including paying vendors by card where cards aren't typically accepted. Plus, that flexibility is passed on to vendors—they can get a bank transfer or check.
Melio also offers more automated capabilities to save us time, like seamless accounting software integration, invoice-to-inbox automation, easy bill capture, approval workflows, and more. With the recent upgrade to Melio's sleek look and feel, we get an even better overview of vendors, bills, and payments with the new dashboard look.
We're anticipating Melio's upcoming release of Real-time payments (RTP) to make already fast payments seem even faster.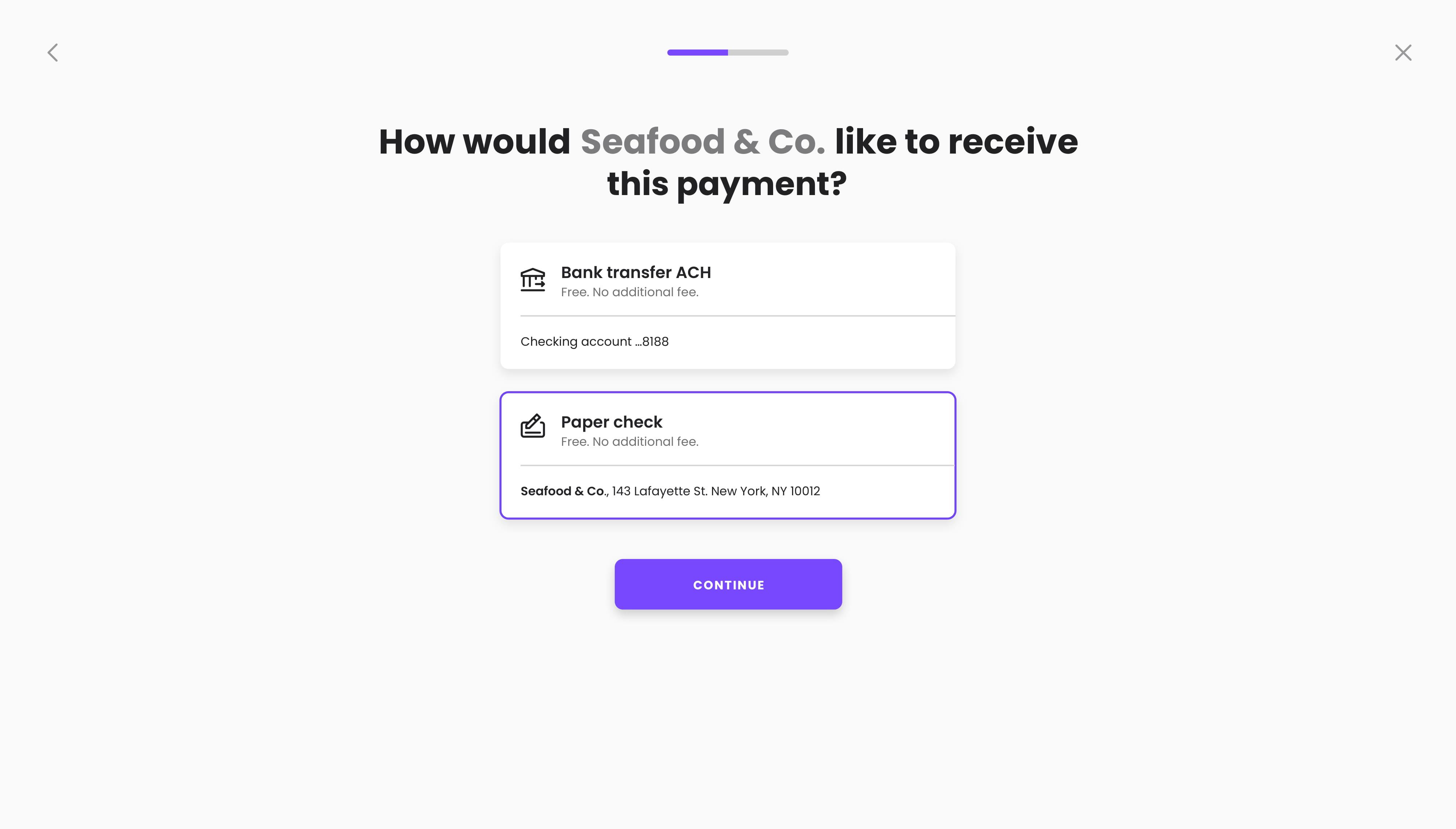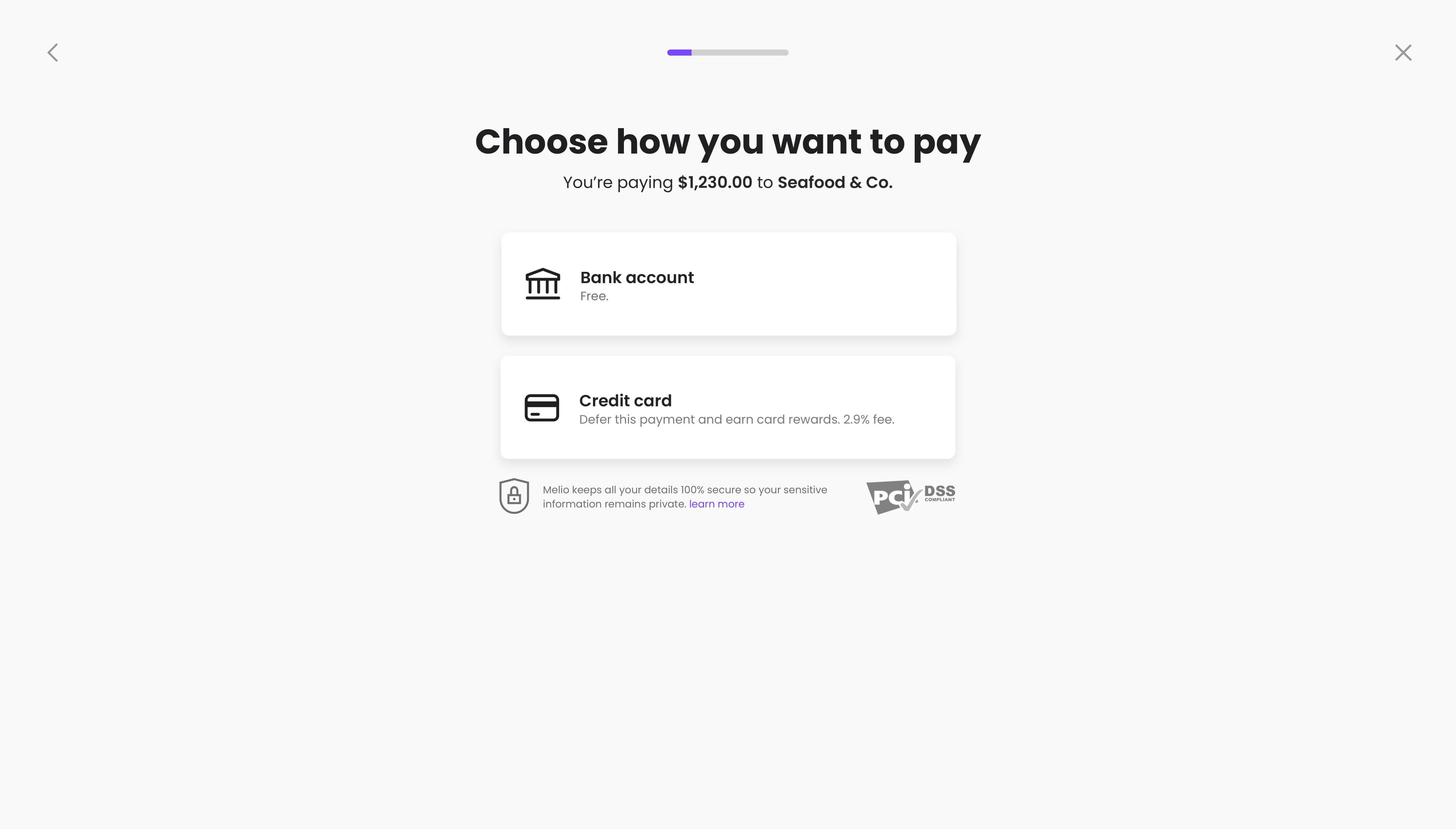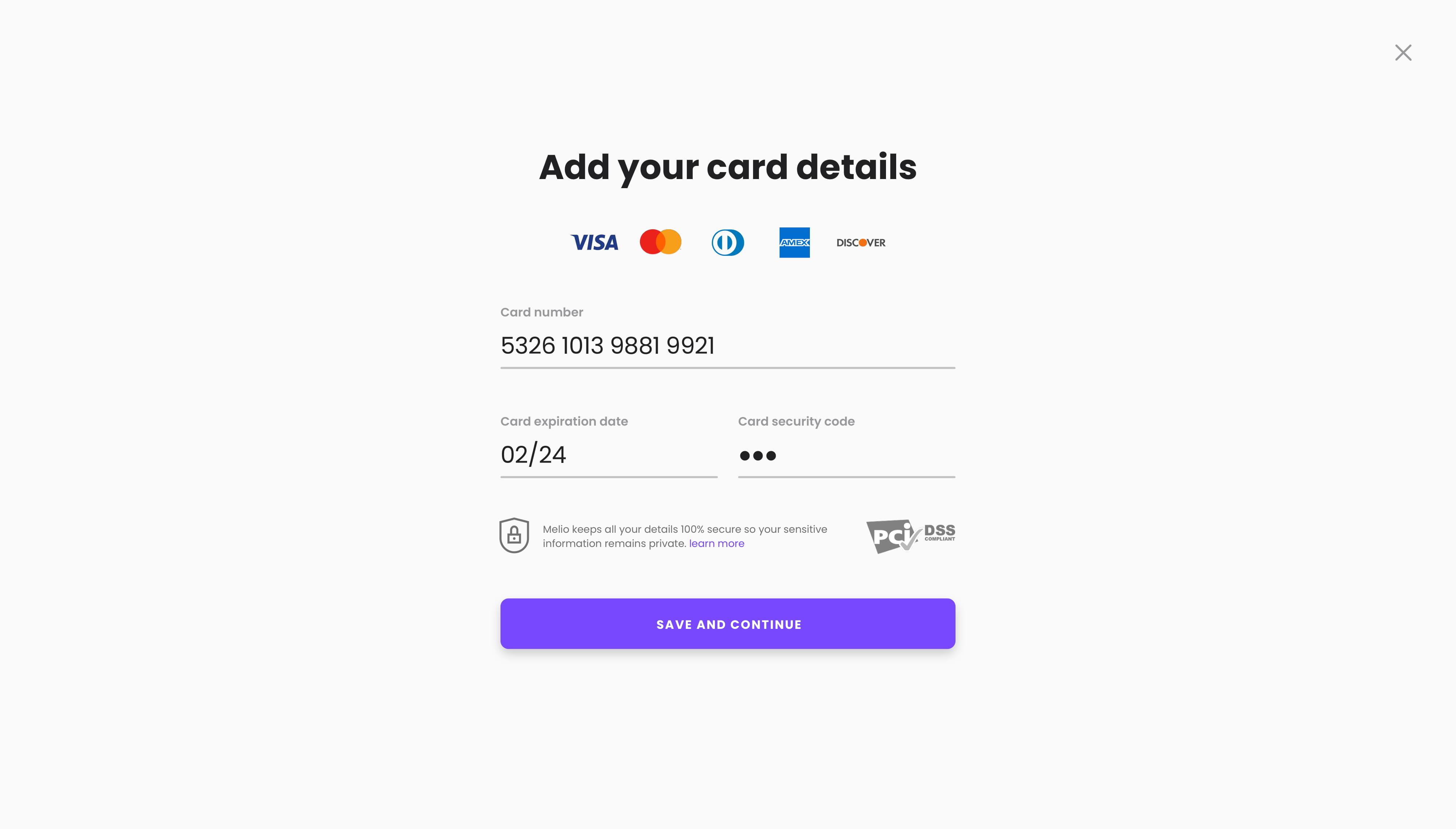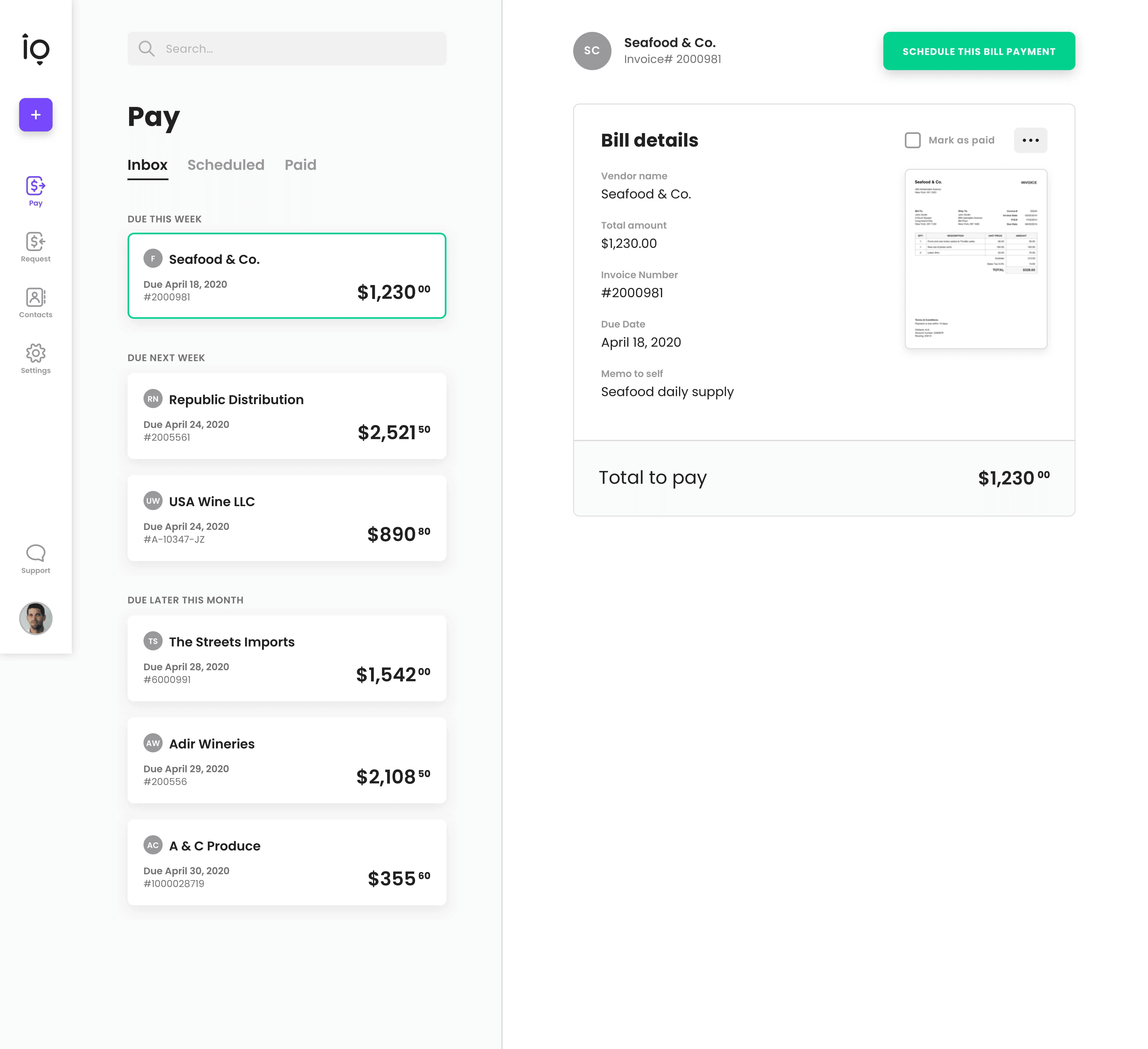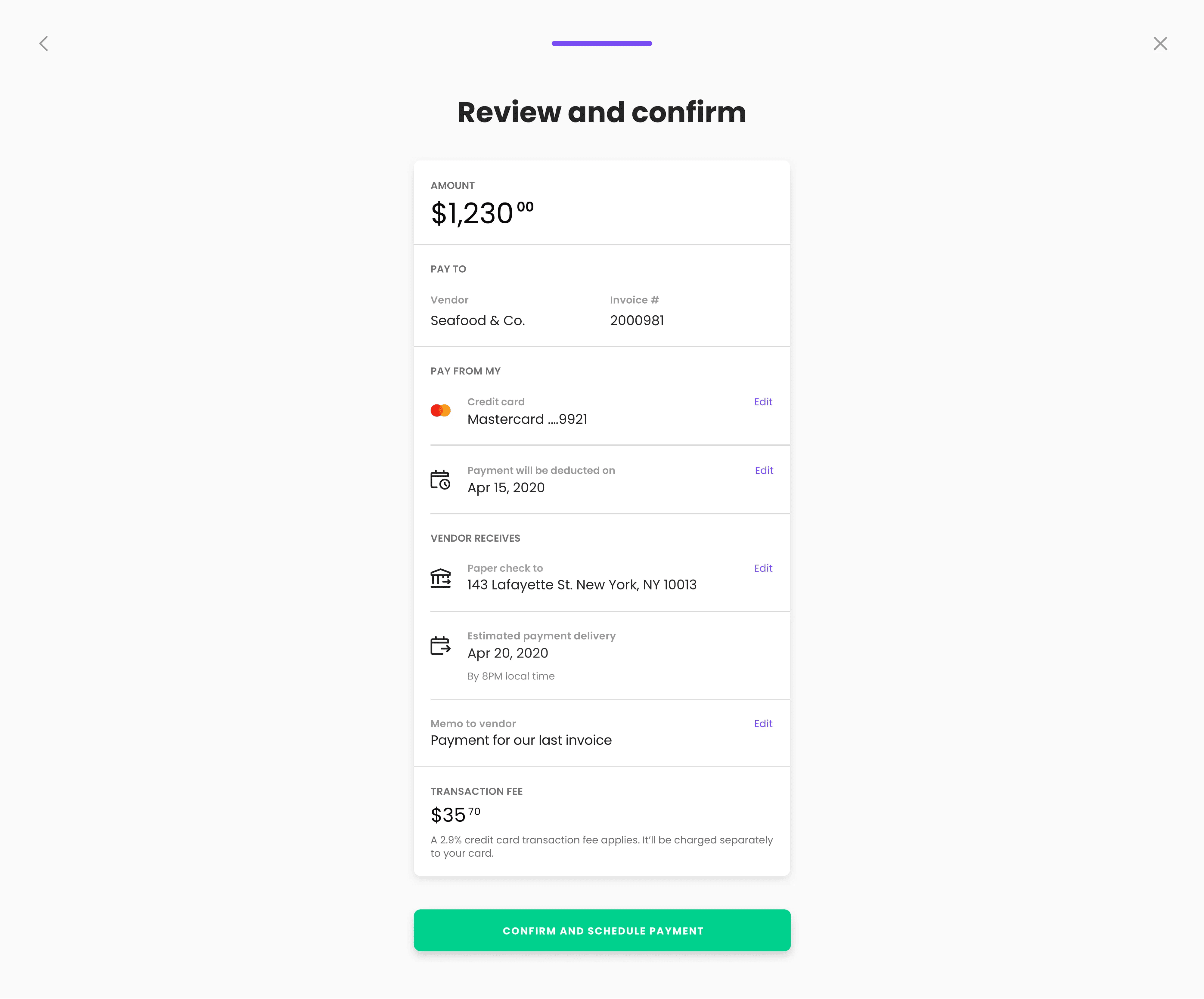 Melio: its rates and features
Free features:
Unlimited users
Accounting software sync
Approval workflows
Easy bill capture
Payment tracking & updates
Data & form export
Bills management
Custom payment requests
Melio charges for some services, such as mailing checks or fast ACH bank transfers. Their pricing is transparent and available on their website!
| | |
| --- | --- |
| Security & Confidentiality | Security & Confidentiality |
| Secure Sockets Layer (SSL) | Secure Sockets Layer (SSL) |
Melio: the complete test
In today's ever-evolving business landscape, efficiency, simplicity, and strategic cash flow management are all important for success. Melio emerges as a highly trusted solution tailored to meet these needs.
Let's dive deeper into the top 3 features that set Melio apart:
Unparalleled Flexibility in Payment Modes
With Melio, you're not only sending payments; you're taking control of how you send them. The platform offers unparalleled flexibility, allowing businesses to pay with credit cards, even if the vendor doesn't typically accept them. This is a game-changer for many businesses, particularly for those wishing to maximize their card rewards or seeking to push payments out to optimize cash flow.
Vendors get paid hassle-free, in the way they prefer, even if they aren't Melio users. This flexibility ensures a seamless payment experience, making for stronger business relationships and ensuring trust.
Streamlined User Experience
Simplicity is at the heart of Melio. From the moment we signed up, the journey has been straightforward. After registering and verifying our email, we are guided through a clear process: completing business details, adding a bill, specifying a funding source, scheduling a payment, and finalizing it. No frills, no confusion. Just a clear, streamlined pathway to completing a business-critical task.
Moreover, the platform stands out in its dedication to ease of use. While it offers a breadth of features and functionalities that cater to diverse business needs, it maintains an uncluttered and clean interface, ensuring that we users don't get overwhelmed.
This design resonates with small and medium-sized businesses, which often need more dedicated finance teams and rely on simple straightforward tools.
Strategic Cash Flow Management
Melio steps in as a reliable tool during stressful times—such as the holiday season, enabling us to strategically improve our cash flow.
By leveraging the platform's features, we can push payments up to 45 days, a critical advantage during crunch periods. Our ability to pay vendors or contractors, even those who do not accept credit cards, increases our liquidity, ensuring that we remain resilient during tough economic times.
In conclusion, Melio offers more than just a payment platform. It provides businesses with a strategic toolkit to manage their finances, build stronger vendor relationships, and navigate the complexities of today's business landscape.
Appvizer Community Reviews (0)
The reviews left on Appvizer are verified by our team to ensure the authenticity of their submitters.
No reviews, be the first to submit yours.