Smartlook is a session replay tool for websites as well as iOS & Android apps.
You can use it to generate heatmaps and analyze how people interact with your website or mobile app.
There are a few ways Smartlook lets you do this:
Events show you statistics tied to any particular element and allow you to compare its usage to any other event. They also let you filter all the videos where that particular action has happened.
Funnels are tied to user recordings. You can use every step but also any drop-off between every step as a way to filter replays. And looking at people dropping out of a funnel makes it obvious where the problem is.
Analytical dashboard connected to replays. You can see an overview of things like top errors, most common types of user's devices or country of origin. All of this is connected to recordings and can be used for filtering of replays.
Editor: Smartsupp.com, s.r.o
Strengths of Smartlook
Session Recordings
Automatic Event Tracking
Conversion Funnels
Smartlook demo and screenshots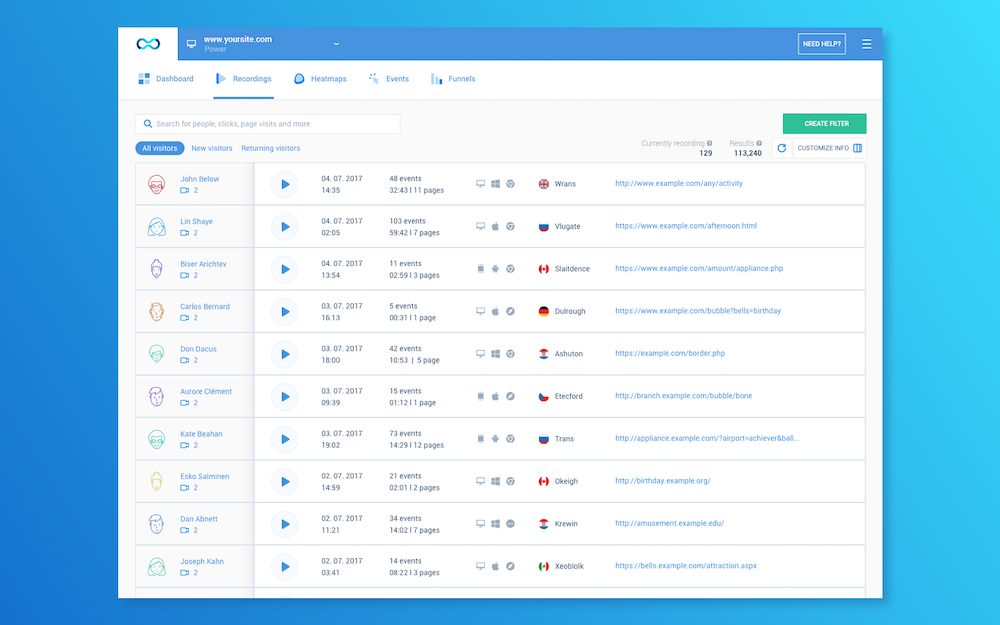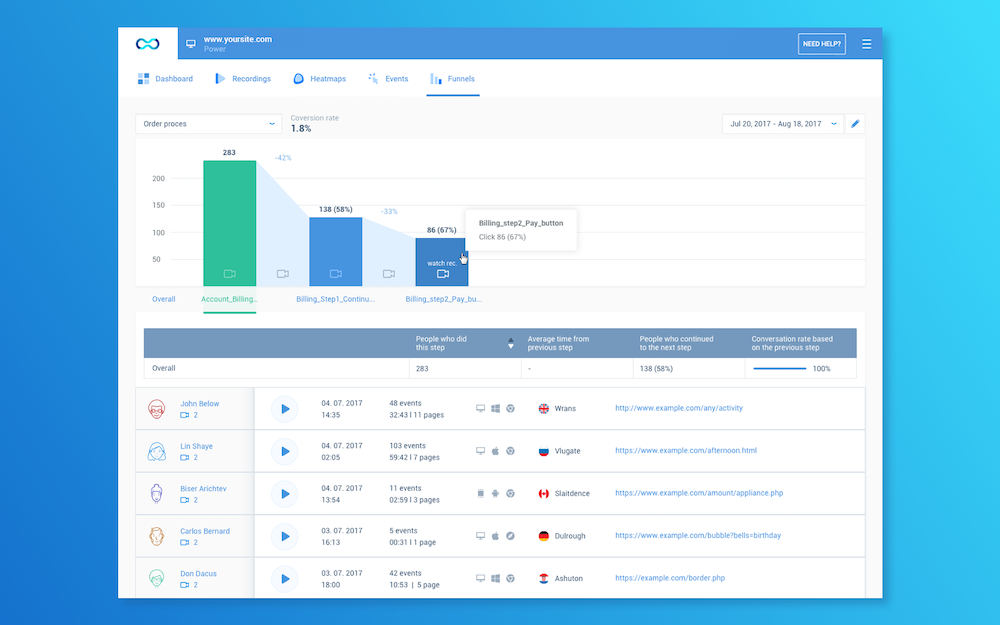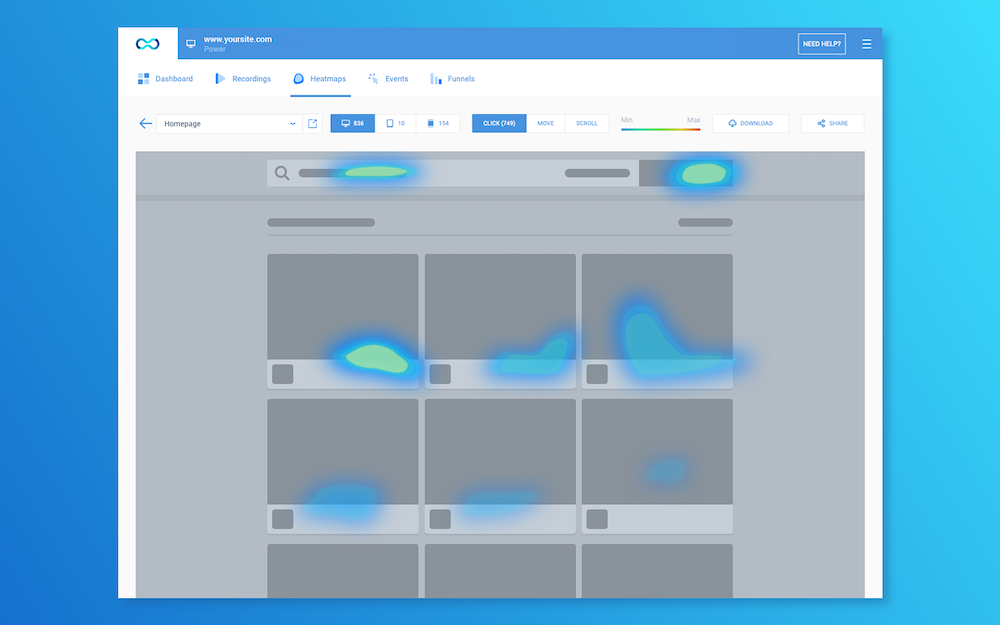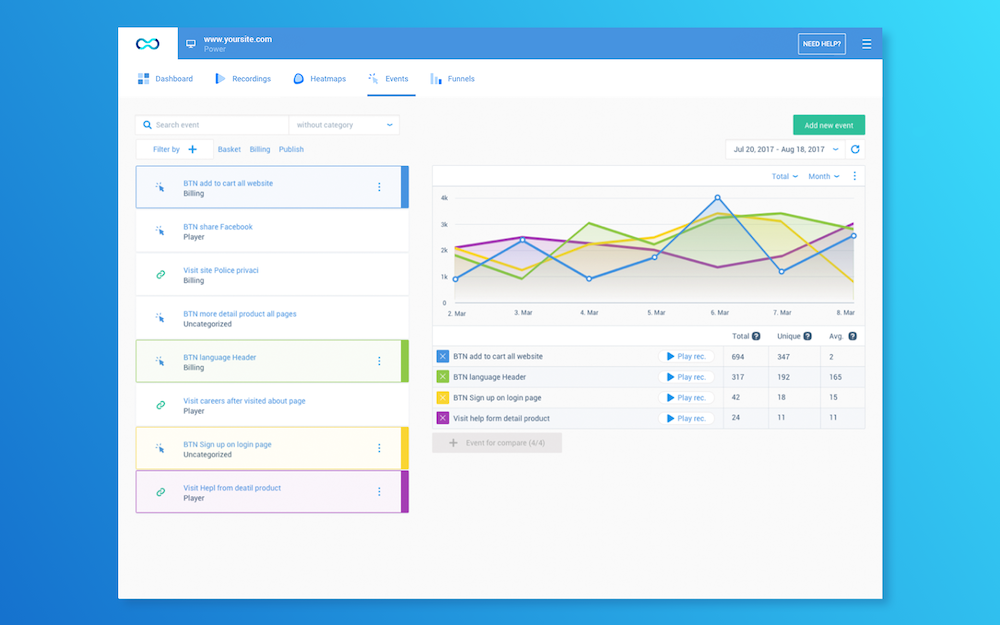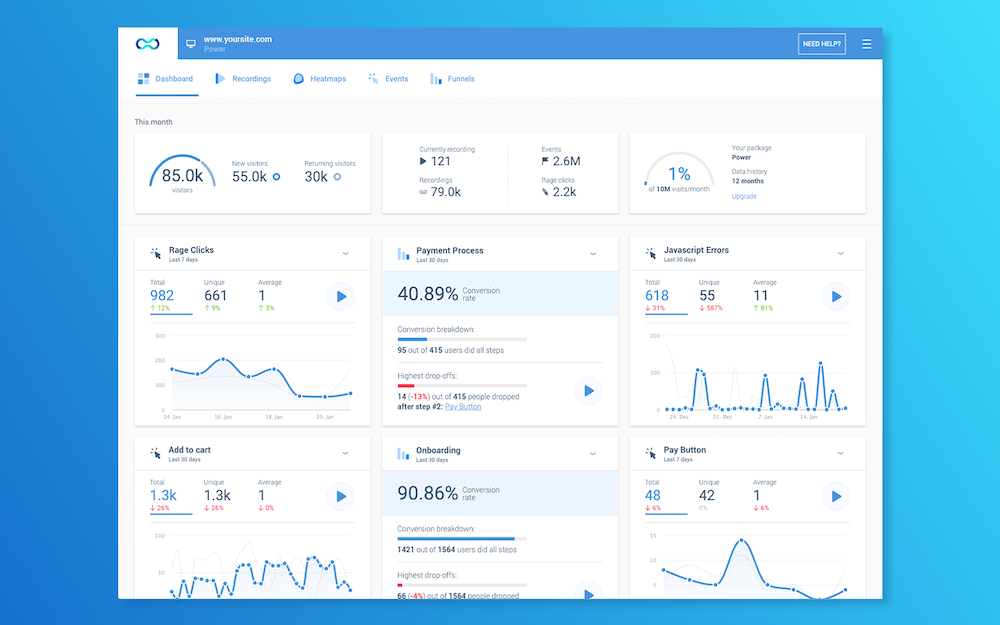 Smartlook customers