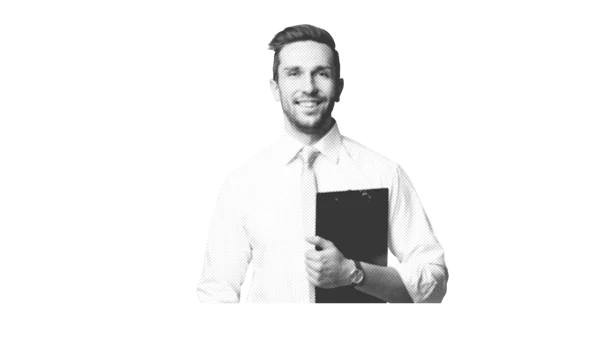 Sell Your Software: 8 Steps to Be Successful Online
Selling a software program online is something that requires different kinds of knowledge in different fields, communications, marketing, sales, and even law. However, in this marketing tutorial, you'll see that it's not that complicated to be relatively successful when it comes to selling your software program.
In this tutorial, we're assuming that your software is finished, from a technical point of view, and that no "business" decision has been made regarding selling it. However, if you already have taken a few steps towards promoting your software, you might even find these 8 steps easier to implement.
Do you have a subscription model? This guide we've crafted with Chargebee will be your new favorite read!
Running a Subscription Business in a Down Economy: Chargebee Offers You this Guide to Navigate and Keep Growing
Download the Guide
Create a Brand Image and Position Yourself Against the Competition
A brand is the entire range of elements that allow you to form a representation as well as an opinion of your software. Consider this step as a prerequisite for selling your program online. For a company to become a brand, they have to have the following elements:
A Name

: It should be short, catchy, and also have a free domain name (example: Salesforce and salesforce.com). If .com isn't available, you could always try .io, .co, .app, or .net. Try to avoid names that are difficult to reference.

A Logo

: Logos, if done right, immediately give the customer an image of trust, seriousness, and innovation. Don't go overboard with it, stick with something simple with no more than three colors. If you can't think of anything, image banks like Shutterstock can be a good starting point.

Value Proposition

: Summarize what your product does for customers, this will make it a lot easier to effectively position yourself and communicate.

Positioning

: There's nothing better than to start by drawing up a SWOT and the 4 Ps to get started. Just as a reminder, SWOT is short for Strengths, Weaknesses, Opportunities, and Threats. Also, the 4 Ps are Product, Place, Price, and Promotion. For example, if you're designing a project management software program, you should be able to explain why your product is less expensive and offers more features than the bigger competitors like Asana or Zoho. After you're able to position your product, the rest will come naturally.
Choose a Business Model
The software industry has been revolutionized with the arrival of the SaaS model, Software as a Service, in the 2000s, which only keeps growing, day-by-day. By choosing a distribution type, you're also determining how to sell your software. Here are some things you should know about the main ones:
Software Licence

: Buying a license

allows an individual user access to a program for an indefinite period

. This model is becoming less and less prevalent, but it's still popular with ERP and Project Management software. The main advantage of this model is that users pay upfront, in full, even before trying out the system.

Subscription

: Subscriptions have undoubtedly overtaken licenses with the massive success of SaaS, users only pay for what they use each month. It's the preferred model of choice these days among online software providers. It generally includes the cost of software, updates, data management, and customer support. Subscriptions are mainly more popular because they let the user leave whenever they want, and they pay month-to-month, instead of all upfront. However, subscriptions can be a strain on a business, due to the reduced MRR (Monthly Recurring Revenue) at the beginning.

Commission

: Even though it might be the least popular model on this list, it still may be financially interesting for your business. Normally, the software is free-to-use, but you receive a part of the revenue generated with your program.

License and Free Subscription

: You could distribute your program for free if your main revenue is from ads, for example. This is the case for almost all the Google tools. However, this model is not very well accepted, for example, Google has stopped scanning Gmail emails to add ads. Another option you could take would be an Open Source program (GNU or GNL license), the source code is free, and you could offer support services to generate revenue.

Copyleft:

Copyleft is an authorization given by the creator that aims to regulate the uses of the software. These types of software have no commercial purpose and are created to enrich overall knowledge and culture.
Comply With Relevant Laws and Regulations
Legal compliance isn't just about paying taxes and avoiding prison, it's also another way of seeming credible and serious to potential clients. Here's a non-exhaustive list of regulations and laws that you must be aware of and follow when you decide to launch your software:
General Data Protection Regulation

: Although there is no federal law on data privacy, American businesses who:
Offer goods or services to people in the EU or

Monitor the online behavior of people in the EU
Are subject to the GDPR, or General Data Protection Regulation, which stipulates that data must be:
Used fairly, lawfully, and transparently

Used for specified, explicit purposes

Used in a way that is adequate, relevant, and limited to only what is necessary

Accurate and, where necessary, kept up to date

Kept for no longer than necessary

Handled in a way that ensures appropriate security, including protection against unlawful or unauthorized processing, access, loss, destruction, or damage
Furthermore, organizations handling personal data cannot save any data relating to a person's:
Race

Ethnic background

Political opinions

Religious beliefs

Trade union membership

Genetics

Biometrics (where used for identification)

Health

Sex life or orientation
Tax Obligations:

We won't go too much into detail on this, as the exacts can sometimes be long and complex, however how much you pay will depend on your status. Do you develop in your free time? Or is this a full-time company and job? Your legal status will, partly, determine how much you pay in taxes. We'd advise you to consult the IRS website for the specifics regarding your situation and tax obligations.
Intellectual Property:

To ensure that your idea is protected, you should make sure that the code is either in your or your company's name. You may even want to consider copyrighting your programming code.
Legal Documents

: The three documents listed below are imperative for being able to sell your software. Even if you don't hire a lawyer to help, you can use outlines and models of previously written documents:
Legal notice

General Conditions of Use

General Conditions of Sale
Create a Website
Thanks to the first half of this tutorial, you can now dive headfirst into website development. A software company's website should be simple and convincing. Here are the main elements that should be a part of your site:
Value Proposition

: For example: "Choose SuperSoft and automate quotes, billing, and customer relationships, all for

$5/month". It's short and simple, and we get the advantage of choosing your program, all in one sentence.

Presentation Video

: A short video, around one minute, is the most effective way to inform potential clients about your program, and eliminate any doubts they may have.

Features

: You should include a separate tab with all your program's features listed.

Pricing

: Include a comparative table with the different versions of the program you offer. Remember to keep this table clear and attractive, using it as a call to action for your customers.

Legal Page

: Include the three previously mentioned legal documents, Legal Notice, General Conditions of Use, and General Conditions of Sale.

Blog

: If you have the time, a blog will turbocharge the impact of your website thanks to a natural referencing strategy, also known as SEO.

Translation

: If you decide to sell your solution in multiple markets with different languages, you might want to consider translating your website. WordPress is an easy solution that offers automatic translation into multiple languages.

Testimonials

: Gather customer feedback and post the most positive ones on your website. It's more convincing to potential clients if you already have a good reputation among existing ones.

References

: Names of high-profile companies that already use your software.

Contact Us

: This could be anything from a chatbot, or email address, to a phone number.

Call to Action

: A carefully placed "Buy Now" or "Free Trial" button can go a long way to nudging potential clients to make a purchase.
There are many ways to create a website, but one of the easiest ways is to create a WordPress site combined with an OVH domain at around $50/per year. You could then add a theme and additional security for another $25 to $50 per year.
Mangage the E-Commerce, Financial, and Accounting Aspects
Several turnkey tools exist to make the commercial, financial, and accounting management of your program easier. Before you go ahead and create an online shop, you're going to need three things first:
A

Bank:

If you do this full-time, you're going to need to open an account at a professional bank that will guide you through what to do with more complex financial aspects.

Payment Gateway

: This allows you to accept payment through many different payment methods, including credit card, SEPA wire transfer, SEPA direct debit, PayPal, and more. The most known payment gateway is Stripe, but there are also others such as Slimpay.

Invoice Management

: To be effective, you must be able to effectively manage one-time and recurring billing. In the case of one-time billing, you can use classic billing software, like Stripe or Slimpay. However, with recurring billing, which is usually the case in SaaS, you'll want to use a program like ProAbono which takes care of everything, so you don't have to.
Increase Your Brand's Notoriety
Brands with a higher degree of notoriety spend less on marketing and can rely more on things like word-of-mouth and the press for free publicity. Here are a few levers that can stimulate your notoriety:
Reviews:

Compile user reviews and share them on review websites, your social media accounts, and even your website.

Backlinks

: Ask other websites to talk about you and your brand in their articles or posts, and include a link, on your brand name, towards your site. A link anchor right on your brand's name will make your website that much easier to find.

Social Media

: Create a page and share content that interests your customers, it's a great way to get them involved with your product, and boost notoriety.

Public Relations

: Ask media outlets and websites, that specifically cover technology and software news, to talk about you and your product. You could even contact the chief editors on LinkedIn, via PR agencies, or use a platform like Babbler.

Forums:

Answer users' questions about your software. If your answer is interesting and, thorough, your brand could be quoted.
Come Up With a Customer Acquisition Strategy
Once you've successfully implemented the previous steps, you can move on to the acquisition phase. Once again, multiple levers are at your disposal, depending on your financial means and context:
Prospection

: Surely the most difficult strategy, however one of the most successful as well.

Organic Traffic (SEO)

: Your SEO traffic grows along with your blog, and also with the number of backlinks you have.

Paid Traffic (SEA)

: Paid traffic can be effective as long as you calculate your costs and margins, without them, it's not worth it. What's more, costs can be extremely high, like with the keyword CRM, which will set you back

$14/click. Bing and Facebook are much cheaper, but the amount of people you'll reach is also lower.

Listing on Comparators and Directories

: Comparators and directories, like Appvizer, give you exclusive visibility towards the kinds of people looking for software like yours. To list your software on Appvizer, click here:
Consultants and Value-Added Resellers (VAR):

The biggest names in software often use third-party resellers and integrators to take care of the sales side of things. Working with a network of resellers or consultants can significantly accelerate your growth.

Banners and Ad Placement

: Strategically place ads on partner websites by going through affiliate, advertising, or retargeting platforms.

Inbound Marketing

: Make potential clients come to you. A branch of Inbound Marketing, Content Marketing, is all about distributing content, usually PDFs, in return for interested parties' contact information.
Tailor Your Customer and Technical Support
Customer and technical support are there, above all, to satisfy and retain customers. However, continuous contact with customers typically leads to the sale of additional products and services, and recommendations through word-of-mouth. Don't miss out on extra revenue, pay attention to your customers!
Conclusion
Selling software online or the old-fashioned way means you have to be proficient in multiple fields like communication, marketing, operations, and law, just to name a few. By following the steps we just laid out, you already have a broad starting plan to launch and start selling your software.
Free content
Running a Subscription Business in a Down Economy: Chargebee Offers You this Guide to Navigate and Keep Growing
Download the Guide
Best tools for you