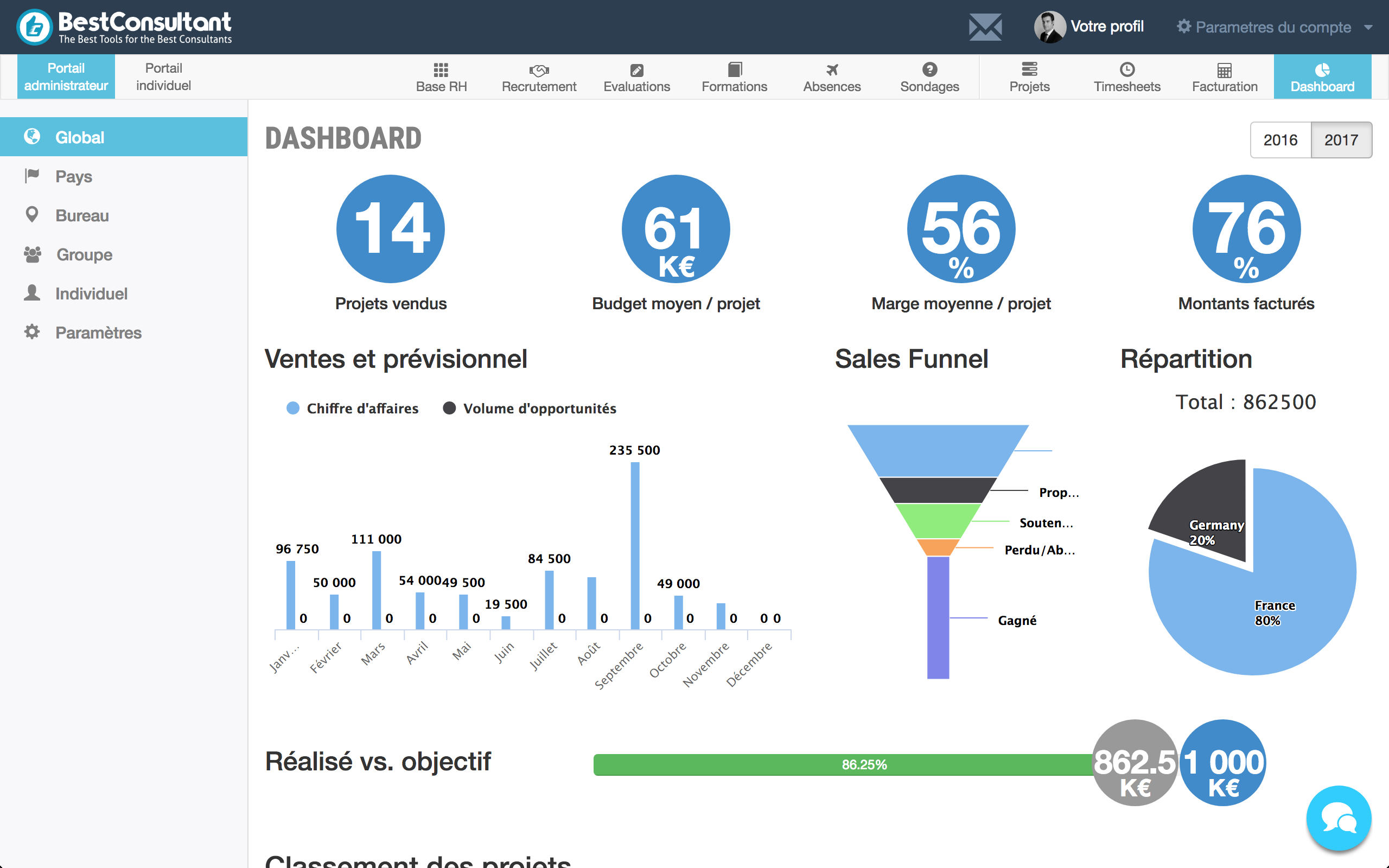 BestConsultant
Presentation of BestConsultant
BestConsultant is a startup providing a complete web application to manage any consulting firm - at operational or strategic level.

All key activities are addressed in independant yet interconnected modules built with best practice features : Recruitment, Staffing/CRM, Evaluations, Timesheets, Invoicing, Leave, Training and Surveys. Of course we use the data across all modules to provide the best KPIs and dashboards.

With our built-in options we can cover the needs of any kind of consultancy from 20 to 5000+ consultants, managing 100% internals or 100% externals, local or global with multiple offices.
Advantages of BestConsultant
Modern (we use the latest technology)

Features (built by listening to our users)

Flexibility (our solution keeps on getting better)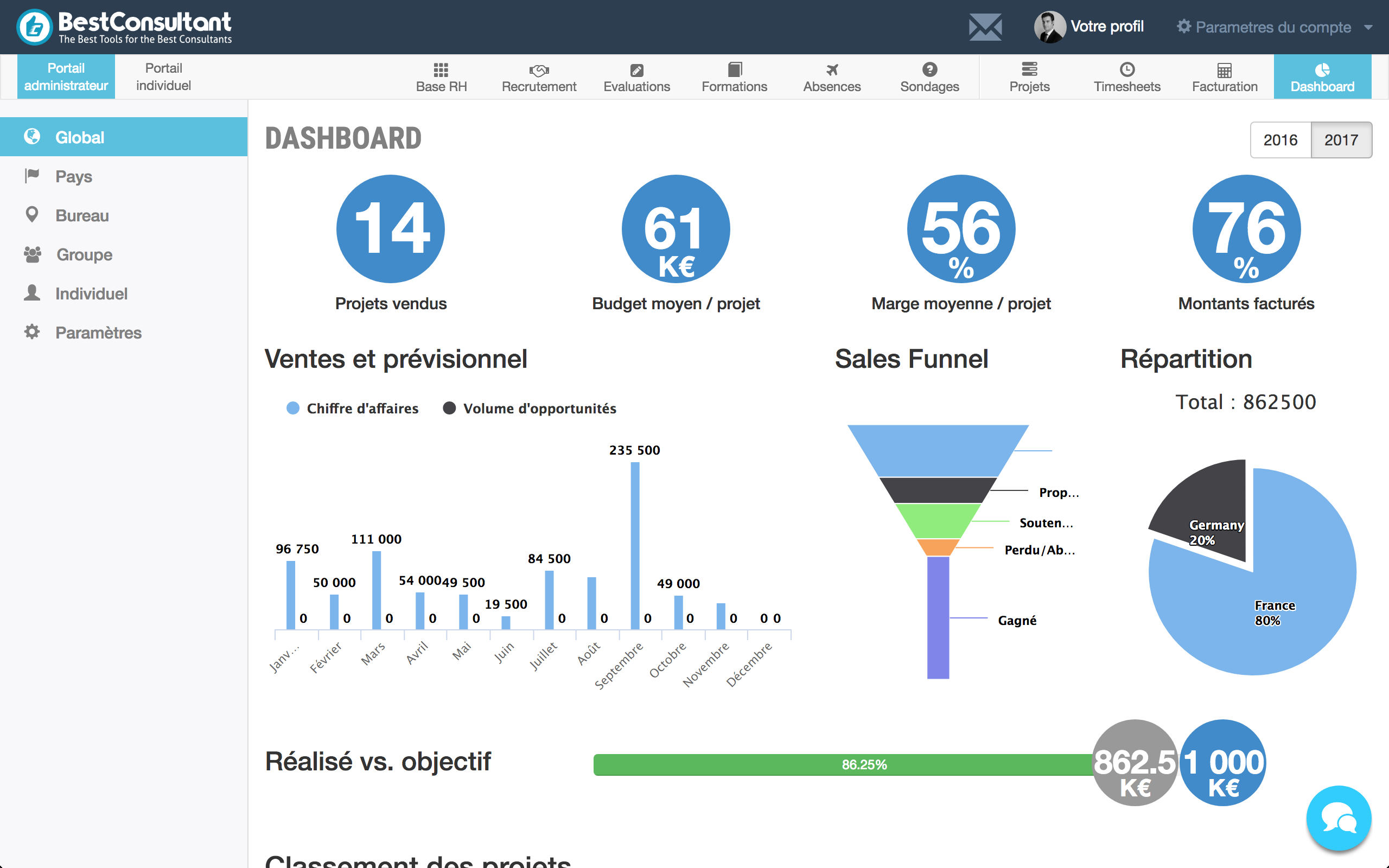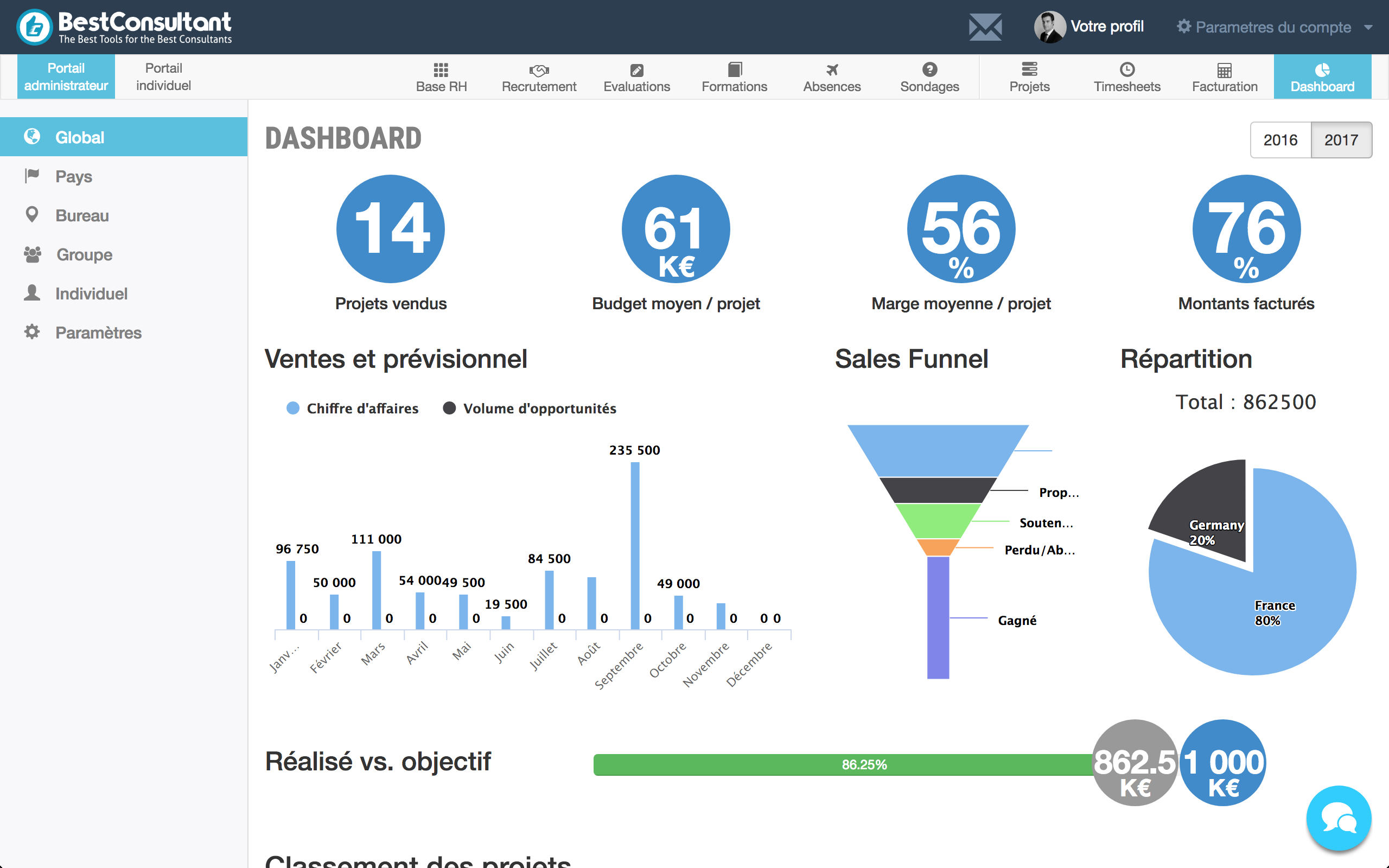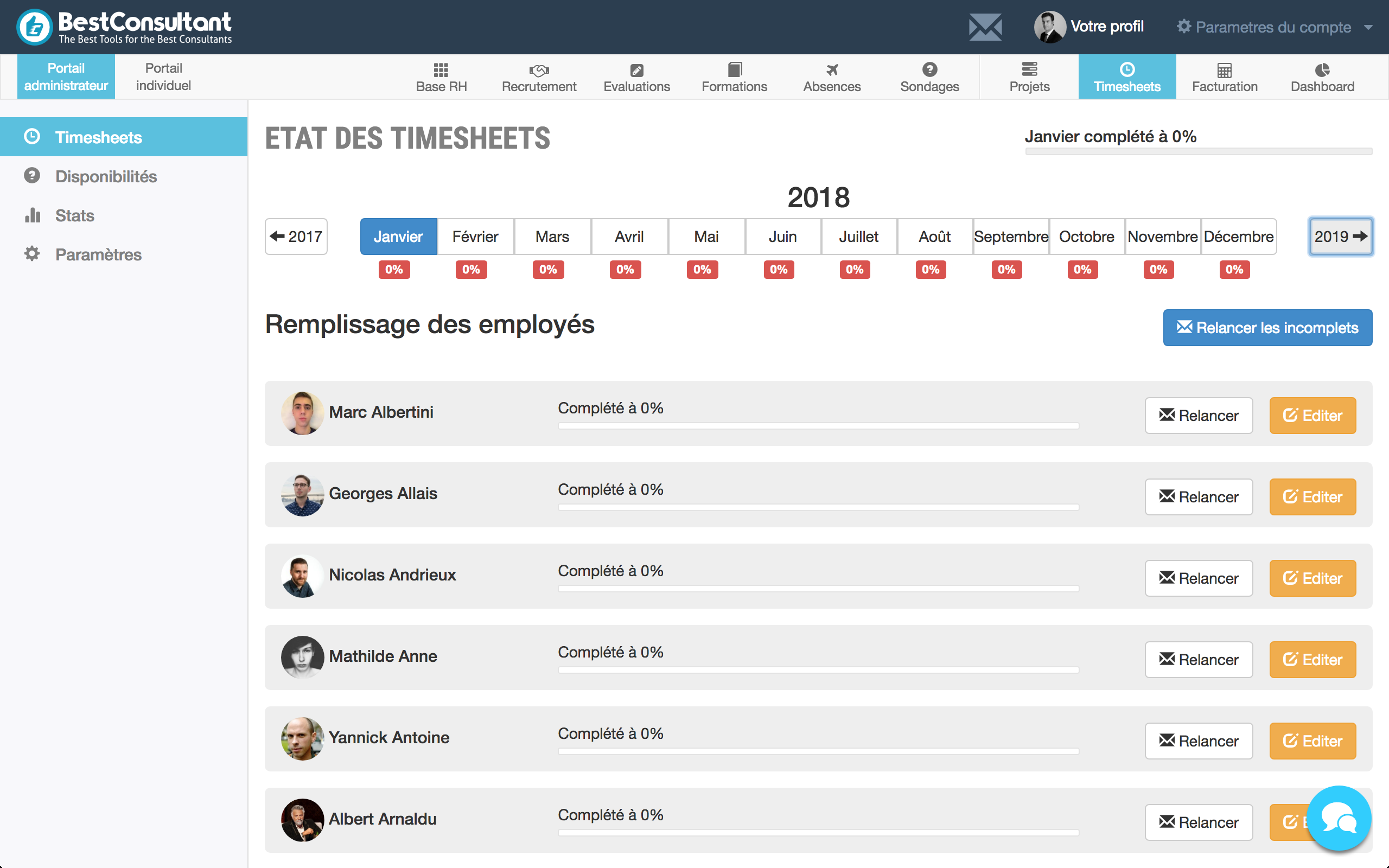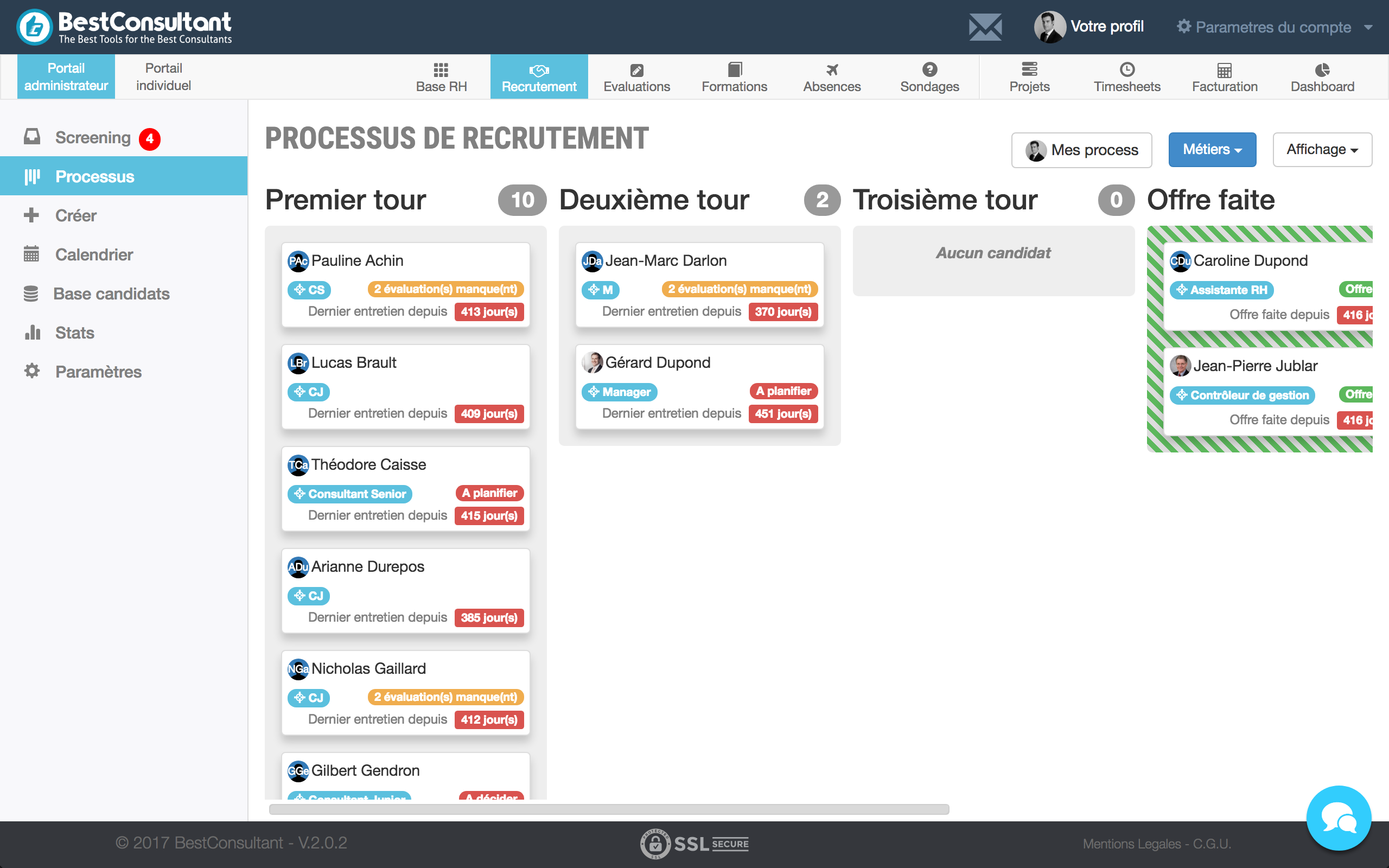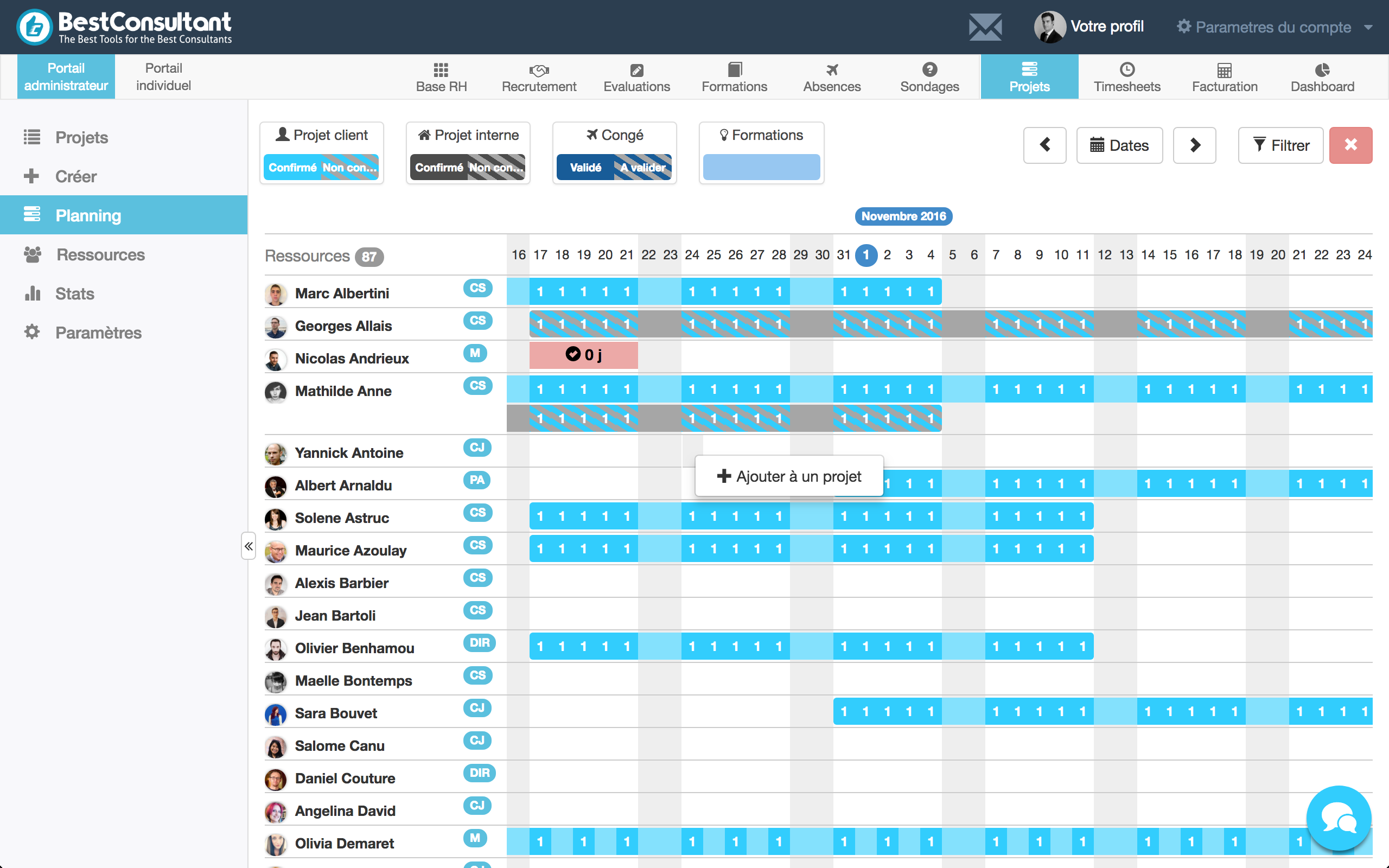 Prices and features of BestConsultant
People Management
Breaks (paid and not paid)
+ 36 other features
Customer reviews about BestConsultant (0)
No reviews, be the first to submit yours.