More information about the expense report management software
Expense report: simple and effective accounting
You're a CFO, Accounting Director or senior manager in a company with between 20 and 5,000 employees and you want to save on the cost of managing your employees' expenses by simplifying and standardizing the entry and processing of expense reports.
The average cost of processing an expense report is between 20€ and 60€. The budget for "business expenses" is one of the top three costs for companies.
Our Expense reports and travel management module makes the employee travel expenses process simpler and more reliable, from the submission of the expense report itself to the transfer of data to accounting. It also automatically calculates the amounts to be reimbursed, the VAT, the recoverable VAT, the number of meal vouchers to be deducted, etc.
Tracking, management and analysis of expense report costs
You are a head of administration, an accountant, assistant or manager. Eurécia's Expense report management solution will enable you to:
standardize your expense report management procedures
remove the need for data re-entry (instant savings!)
systematize the recovery of VAT
eliminate the risk of financial adjustments (built-in compliance with tax and social security legislation).
You will have a detailed overview of expenses, which can be broken down by department, structure, customer, product or project, thus enabling you to manage your costs better. You will be able to produce reports and dashboards at any time. You will be able to manage the process more efficiently.
Editor: Eurecia
Strengths of Eurécia Notes de frais
Save time on managing expense reports
Reliability of accounting expense reports
Simplifiy your accounting
Certifications: GDPR
Eurécia Notes de frais demo and screenshots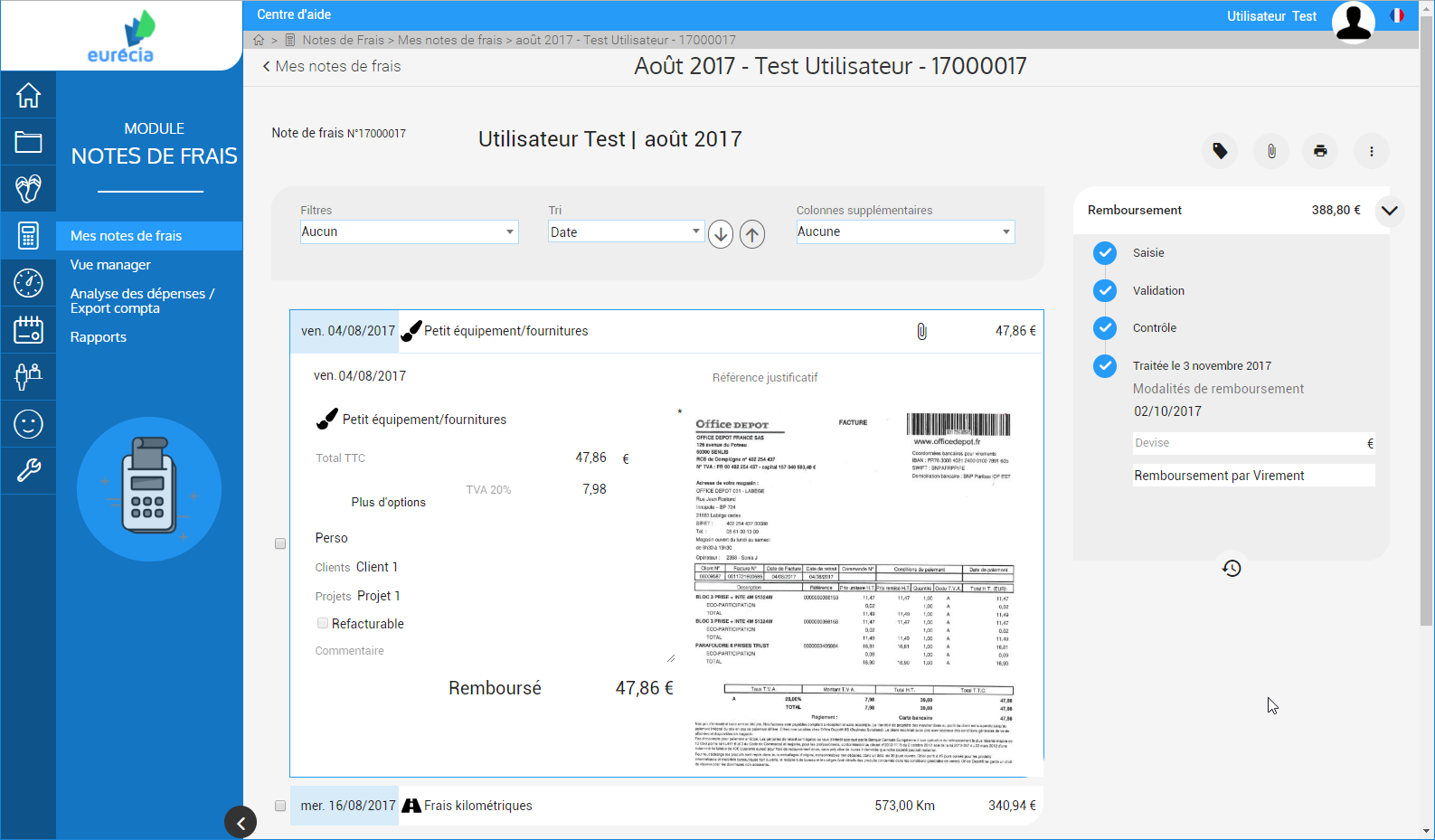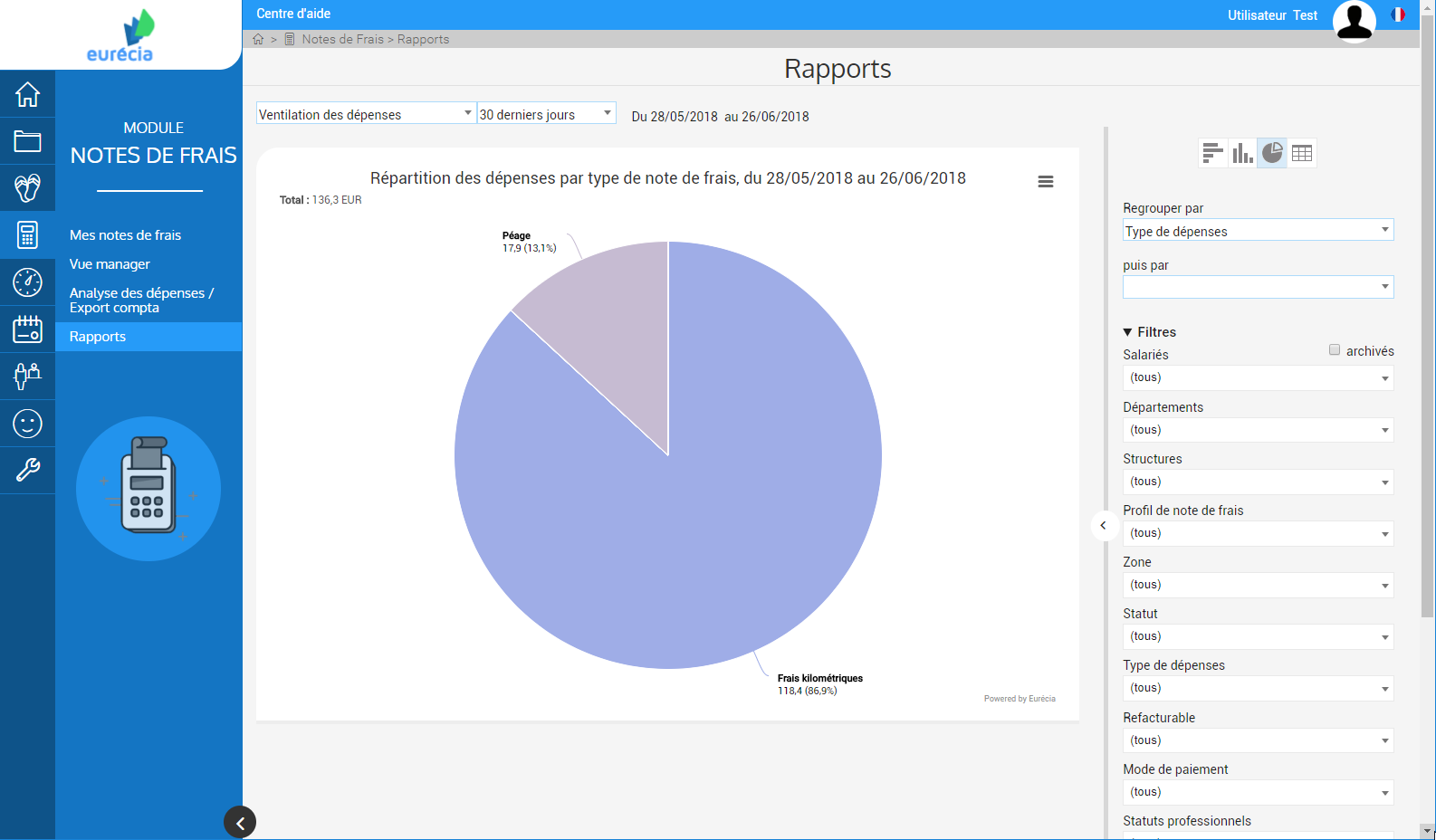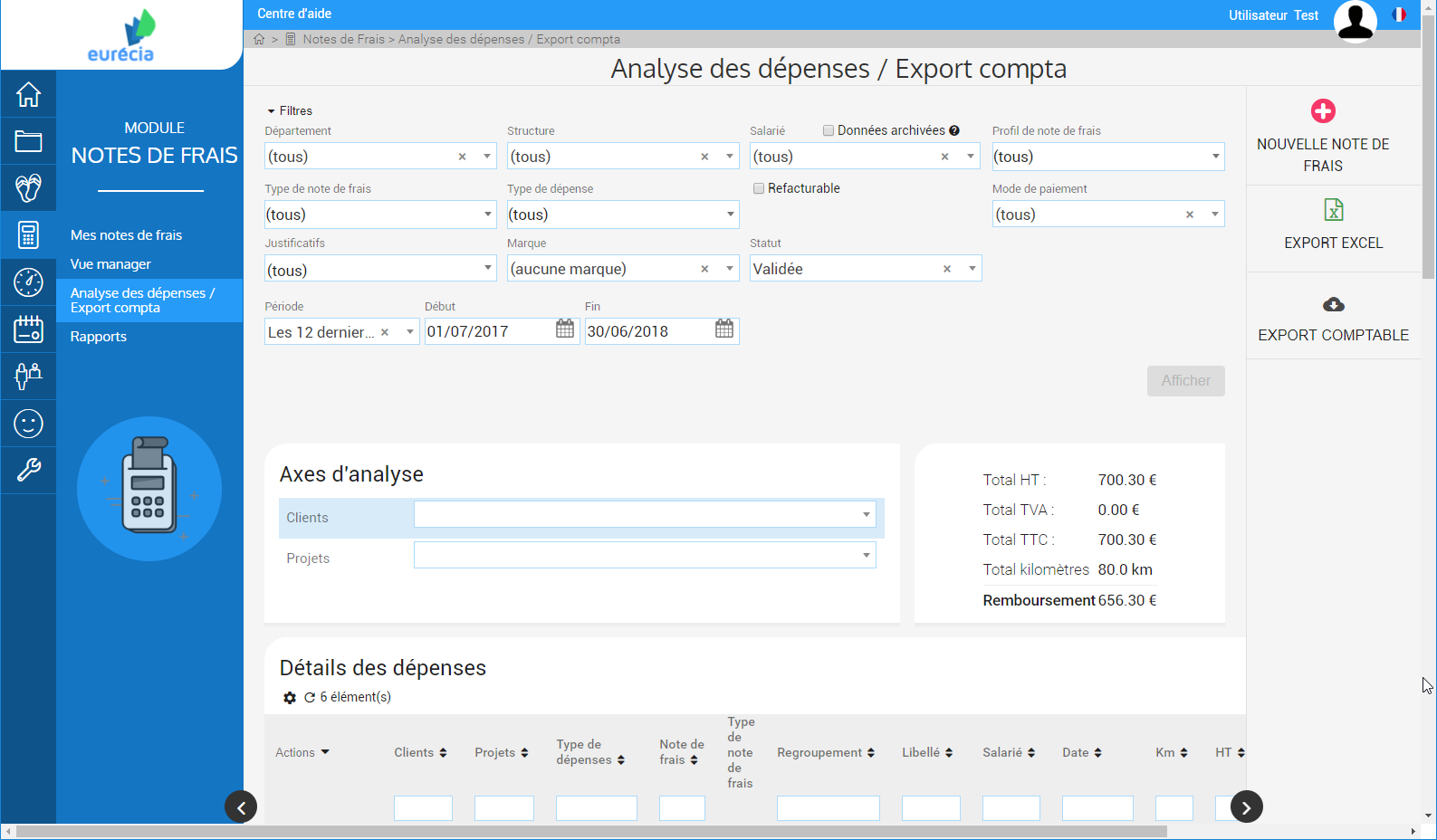 Eurécia Notes de frais customers