Trackboxx: in summary
Trackboxx is a German-developed web analytics software that adheres to the principles of the General Data Protection Regulation (GDPR). What sets Trackboxx apart is its ability to capture and analyze activities on your website without storing personal data or using cookies. This makes the software a unique tool that upholds data privacy principles.
Trackboxx is based in Germany, with servers also located in Germany. The software was designed with the goal of providing a clear and user-friendly interface while delivering meaningful and accurate information. Real-time data is displayed, allowing for a quick overview of website activities.
The main features of Trackboxx are consolidated in a dashboard. There, you will find key metrics such as the number of visitors, page views, dwell time, and bounce rate. Flexible time settings enable the comparison of monthly or weekly values. Additionally, you will receive information about the current number of users on your website.
The core of Trackboxx lies in its "cookieless tracking" approach. Two hash values are generated from different parameters to track website visitors. As no personal data is stored, there is no need for an opt-in or opt-out process. Trackboxx also offers basic functionalities such as page view information, visitor sources, countries of origin, devices and browsers used, bounce rate, and dwell time.
In addition to these basic features, Trackboxx provides advanced functions like conversion tracking and UTM tracking. You can define specific goals and track their achievement. Furthermore, with UTM tracking, you can identify sources and campaigns, allowing for optimization of your marketing strategies accordingly.
Trackboxx also offers the ability to export data in the form of PDF reports and provides a public dashboard. The software is also open to user requests for additional or customized features.
Finally, Trackboxx offers various pricing options, including a free 30-day trial version of the starter package and a free plan for up to 2500 page views per month.
Its benefits
GDPR compliant
top performance
UTM and conversion analysis
Google Ads and Facebook Ads analysis
e-commerce Tracking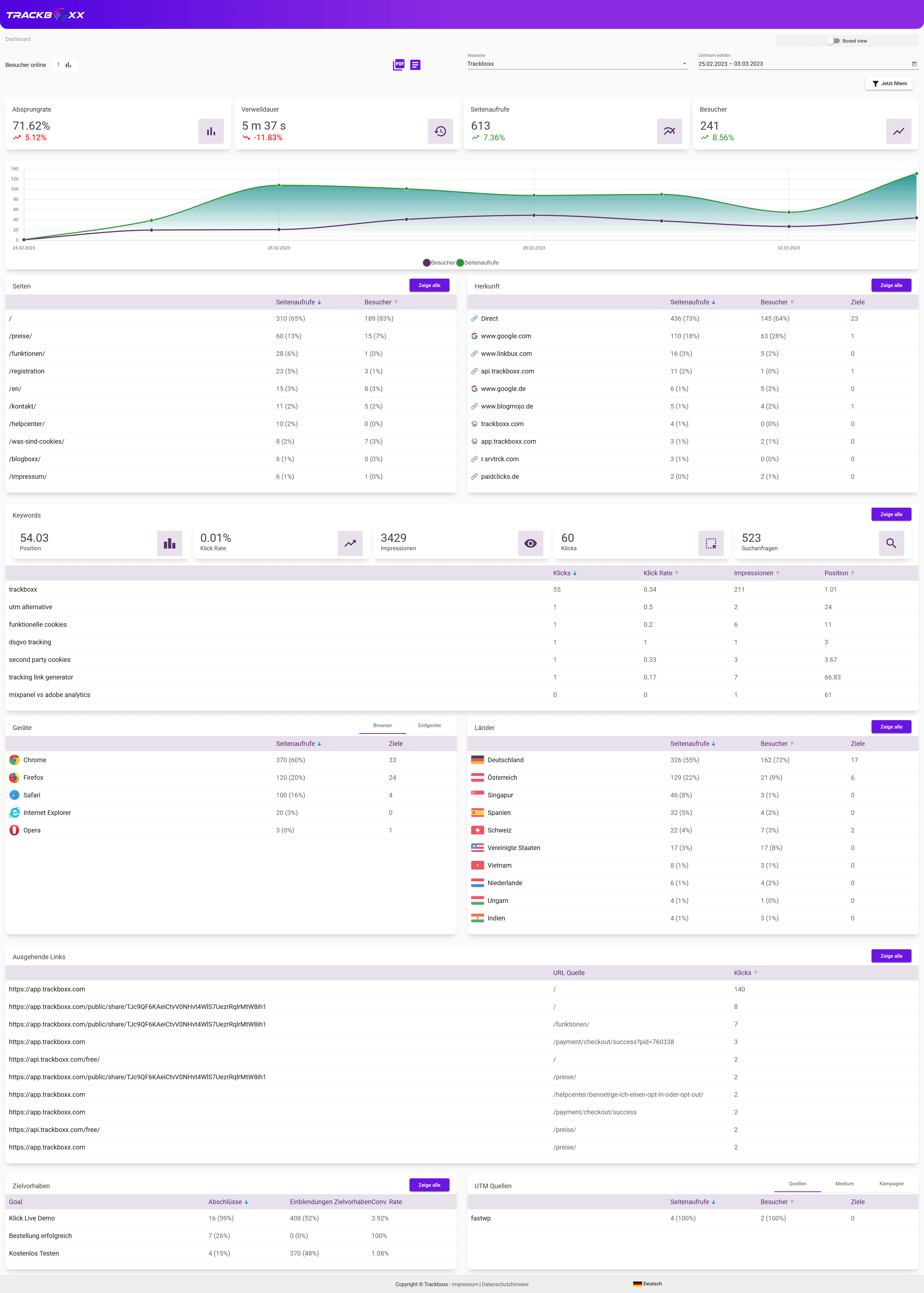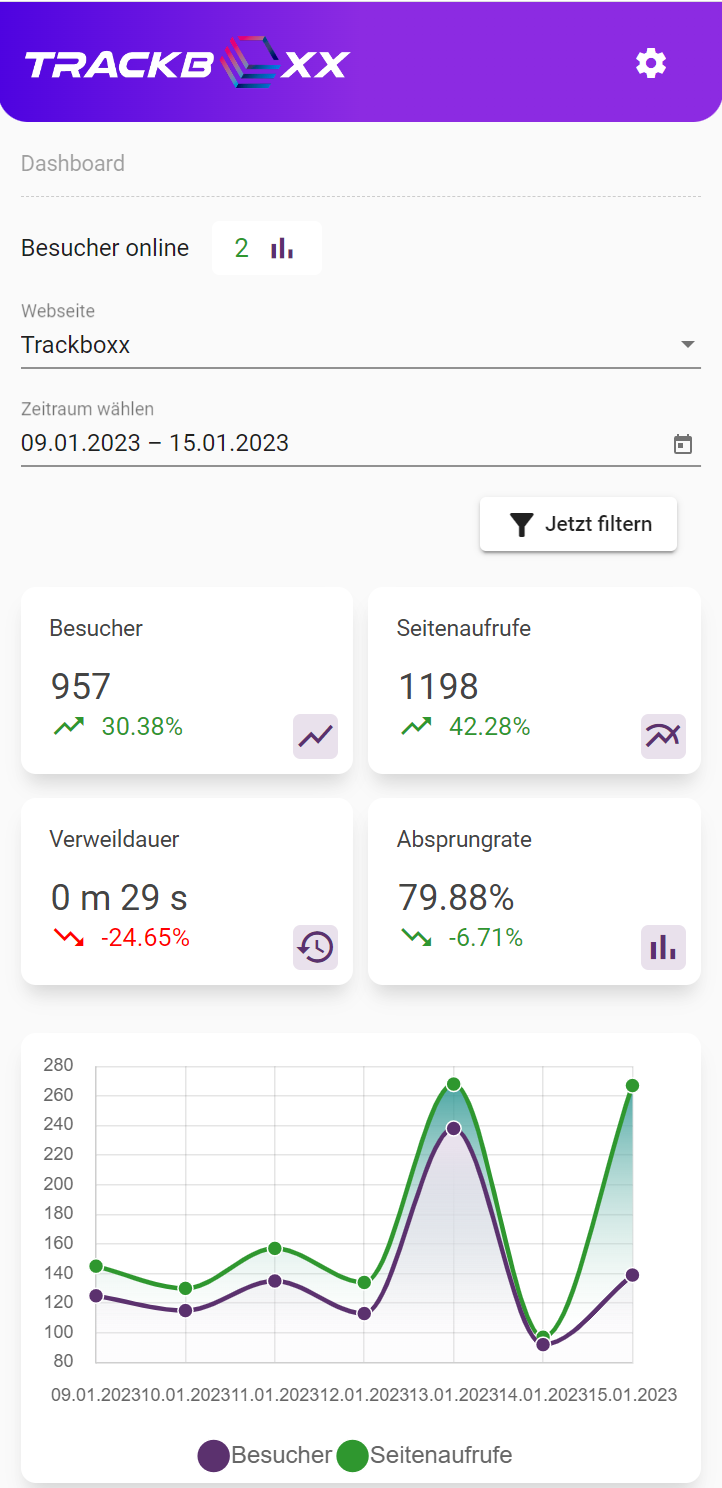 Trackboxx: its rates and features
Appvizer Community Reviews (0)
The reviews left on Appvizer are verified by our team to ensure the authenticity of their submitters.
No reviews, be the first to submit yours.