Google Docs is an online word processing software, included in the Office Suite of Google Drive, that allows different users to work on the same document with real-time updates of modifications made; which, as a result, increases synergy and efficiency on a team.
Google Docs: More than a simple online word processor
Google Docs documents are automatically created and stored on Google Drive, allowing the user to work on the same document wherever they are and without the need to download the file, any changes made to a document is instantly saved, reducing the risk of data loss to zero.
Google Docs has all the main features needed as an online word processor. Relatively simple to use; it is aimed for both individual and business users.
Editor: Google
Google Docs demo and screenshots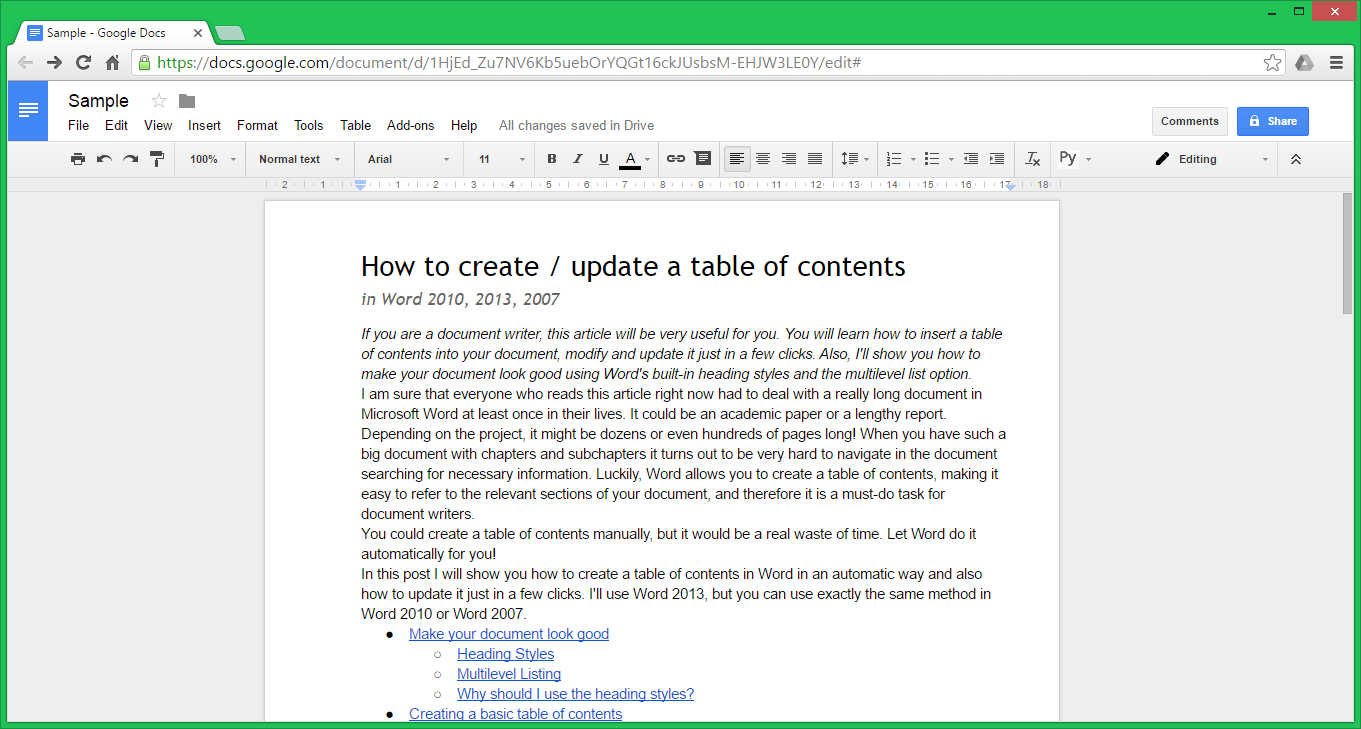 Google Docs customers
No customer reference