WeSend : Sending large files securely for Enterprises , SME, SOHO and Liberal Professions
Simplicity and Performance
Transfer and sending large files fastest . Invitations, receiving , sending, for its applications WeSend opted for simplicity.
WeSend simply integrated within information systems (LDAP / AD ... ) and allow to keep control of the uses and clearances.
Password protection, 128-bit SSL certificate, file encryption, remove after downloading, servers hosted in France.
WeSend offers many options for adaptation to be integrated with graphics and ergonomic environments of its customers.
Editor: DropCloud
WeSend demo and screenshots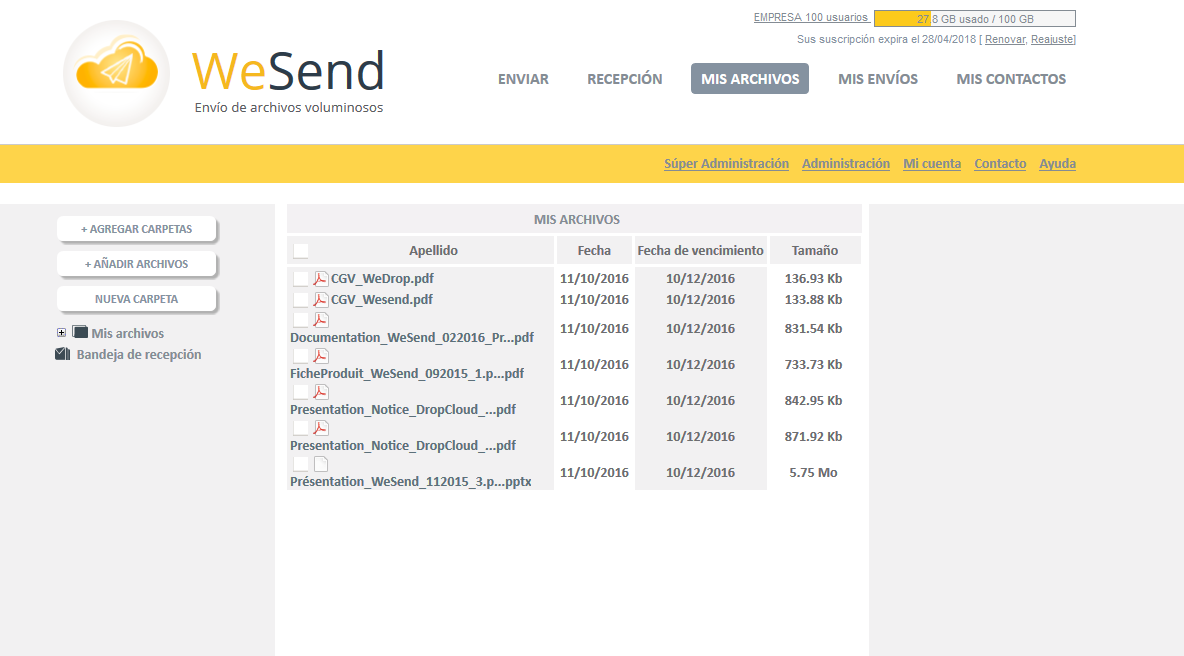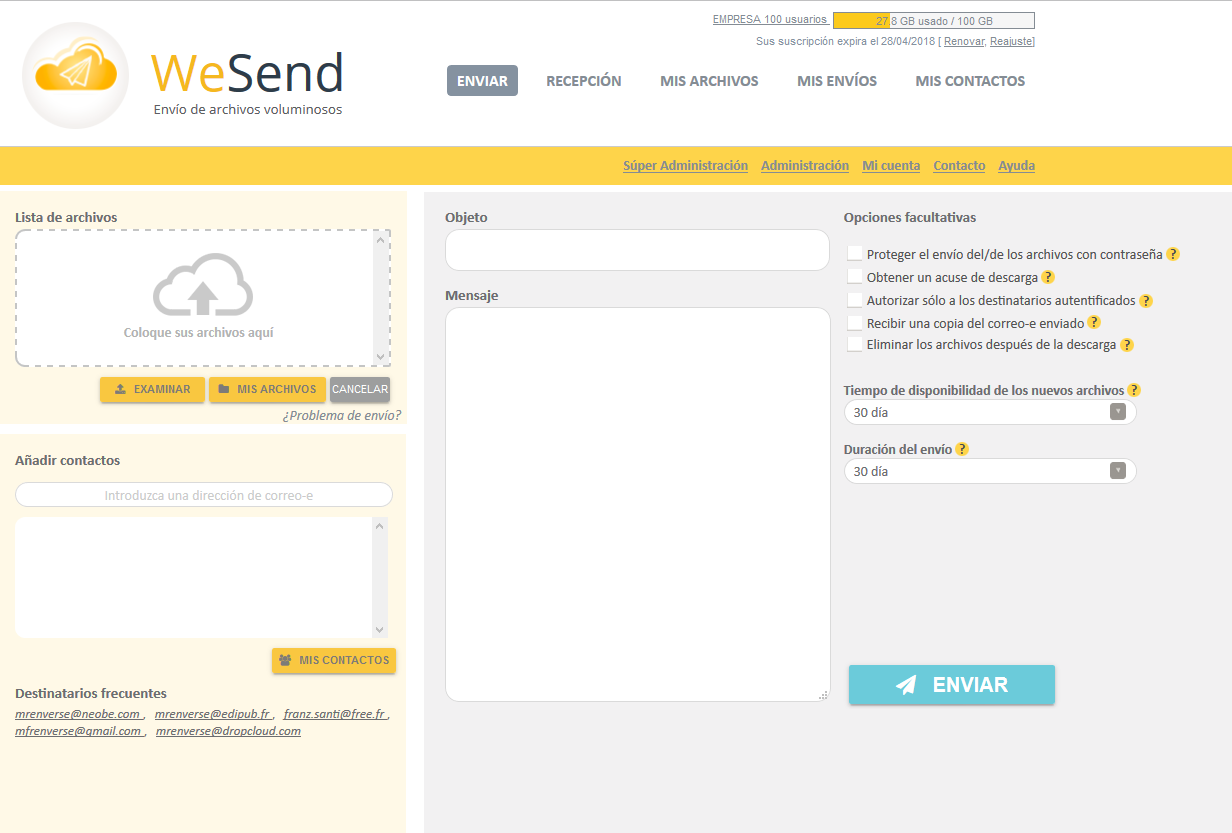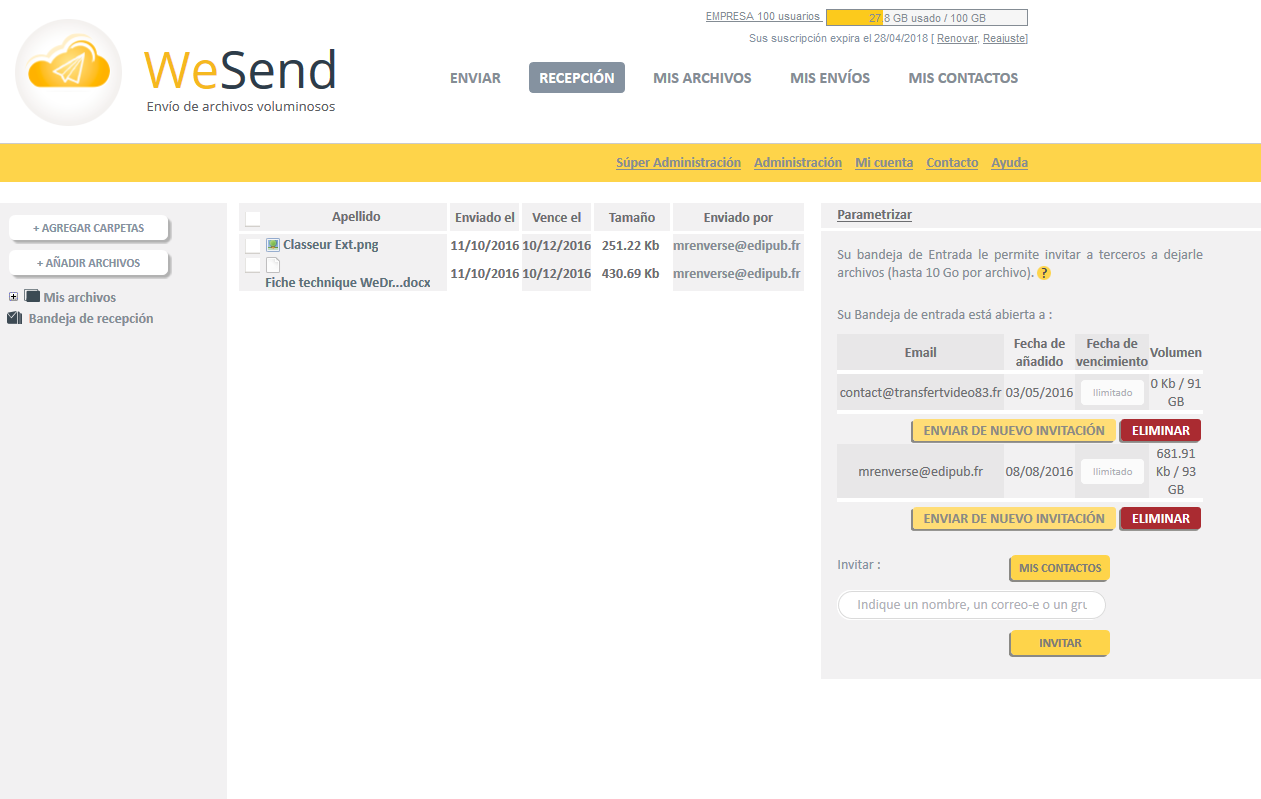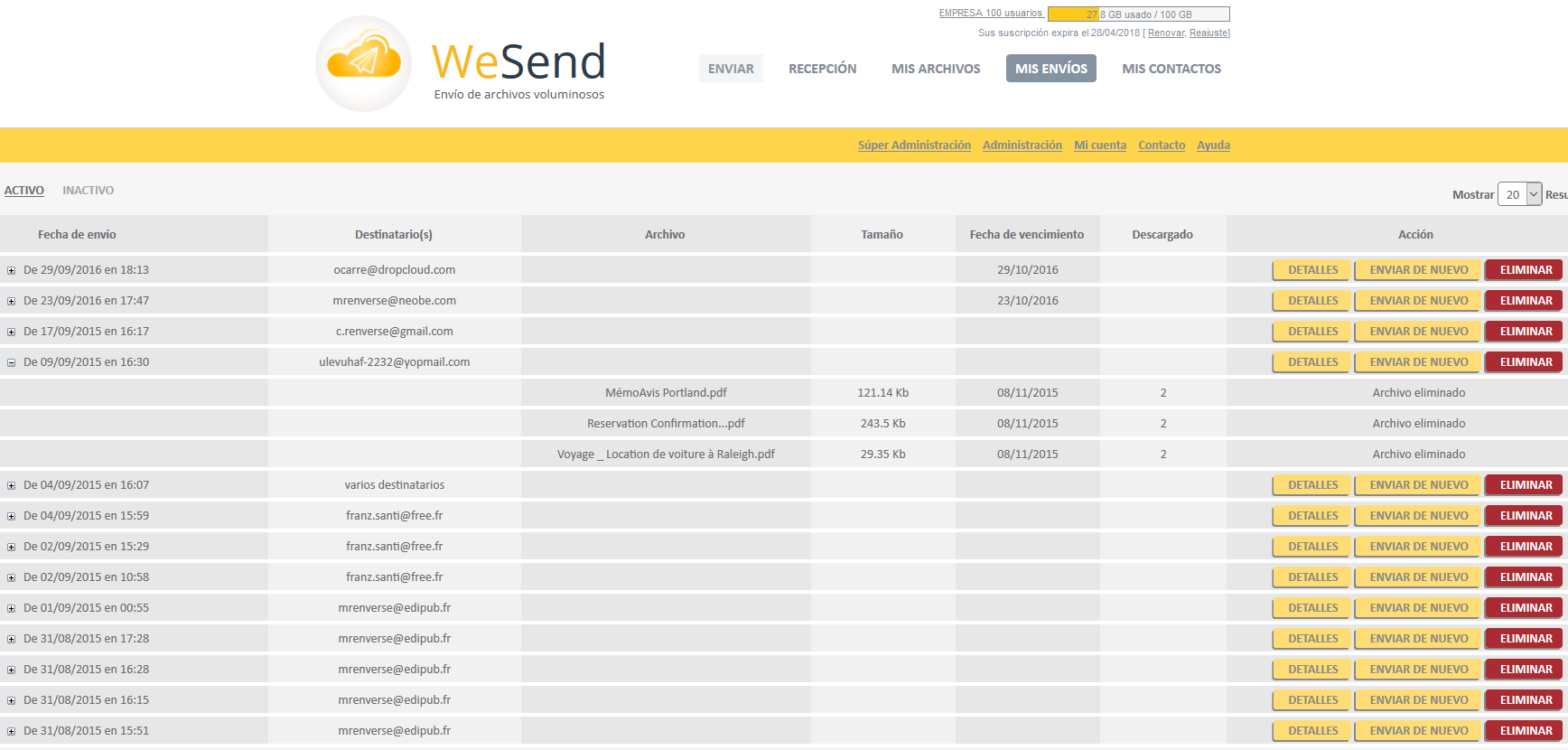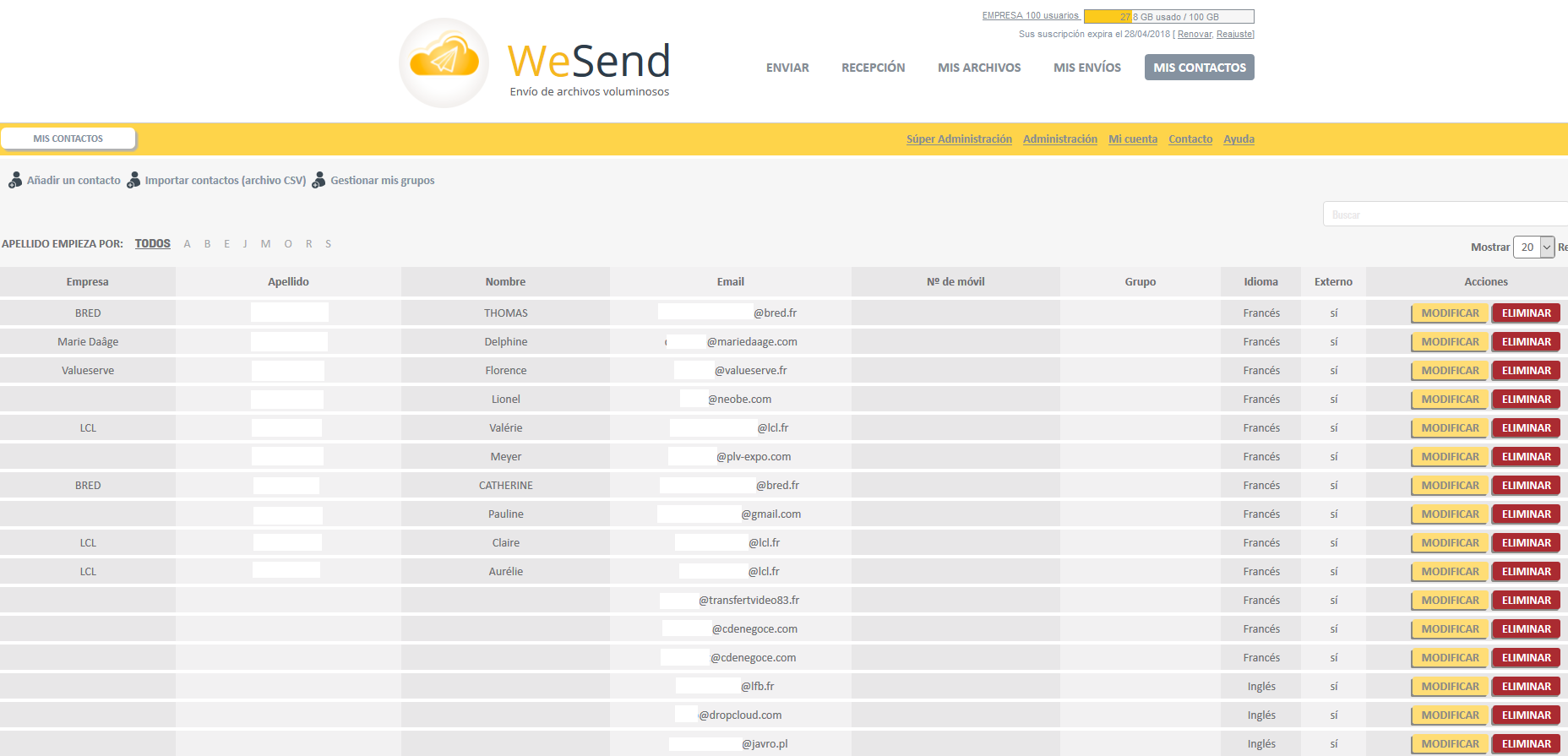 WeSend customers
No customer reference