Zendesk is a world leader in support and customer service software. This online software provides a request management interface, a chat to communicate with visitors on its site, an online knowledge base, a call center, a shared messaging system and a data analysis tool.
Zendesk: 6 Tools to Create Exceptional Customer Service
Zendesk is a suite of 6 tools dedicated to omnichannel customer service: support, guide, chat, phone, messaging and explore. All these tools allow you to communicate and interact with your customers in a relevant and effective way, no matter where they are: on your website, by email, on the interface of customer support (ticketing tool), on social networks, etc.
Omnical Customer Service: Zendesk's Strengths Against its Competitors
Omnichannel is not multichannel. Omnichannel not only allows the communication with customers via several communication channels, but it unifies them so that the customer can contact you from anywhere without disrupting the support operators or sales representatives. Indeed, Zendesk centralizes all customer data in a single place which allows you to never lose the thread, to always know the context of the customer and to respond quickly to their request. In short, Zendesk significantly reduces the time spent with its customers and guarantees them a high level of satisfaction in order to retain them and engage them in new offers or new products.
Upcoming Developments in Zendesk: The Imporance of Explore
Omnichannel collects a numerous amount of data as Zendesk can easily connect with many online tools for customer relationships and marketing. All of this centralized data in the customer service tool holds a lot of value. That is why Zendesk developed Explore: a business intelligence tool that lets you use all of this data to create dashboards. These dashboards make it possible to make strategic and operational decisions much more quickly and to anticipate, for example, a peak of activity on the medium instead of dealing with the effects when the time comes.
100% SaaS, Zendesk will allow you to manage all of your customer support channels (email, phone, contact form, Facebook, Twitter, chat, etc...) all in one tool, from your web browser or smartphone (iPhone, iPad, BB, Windows Phone, Android, etc...). Zendesk also gives you the possibility to have your FAQ and knowledge base on an interface with fully customized colors! With more than 40,000 customers worldwide, Zendesk is the simplest and most dynamic ticketing management solution!
Editor: Zendesk
Strengths of Zendesk
Omnichannel Approach
World leader, rapid changes
Certifications: GDPR
Zendesk demo and screenshots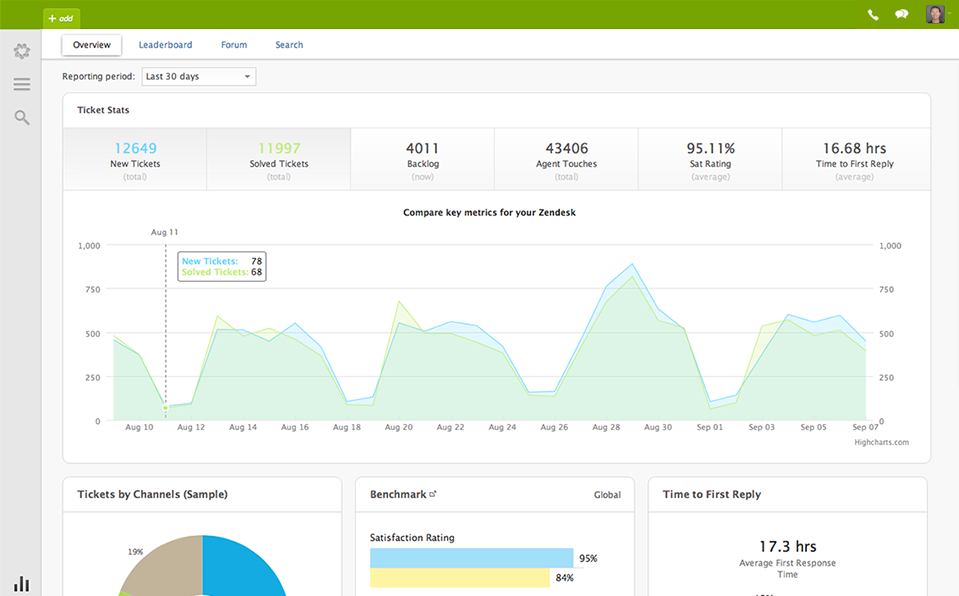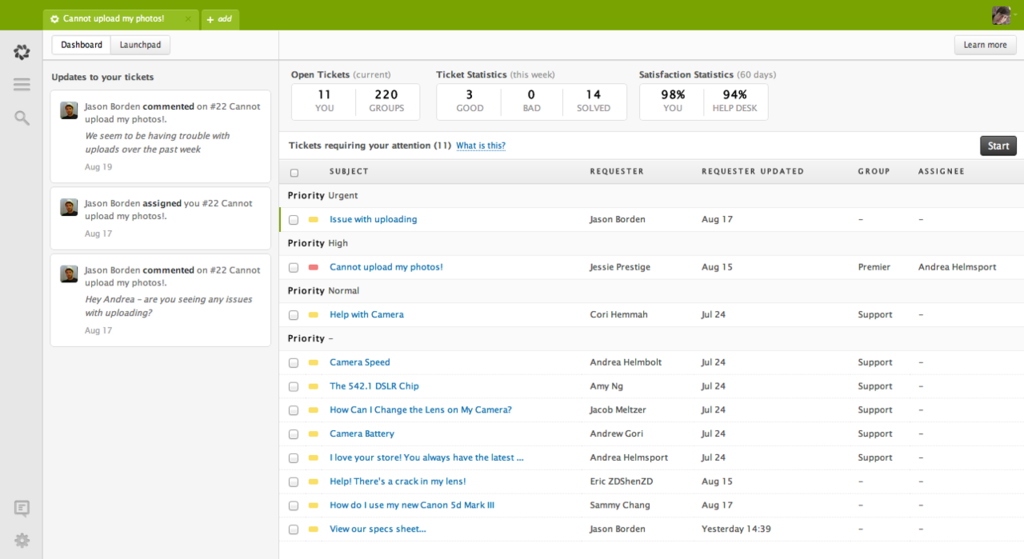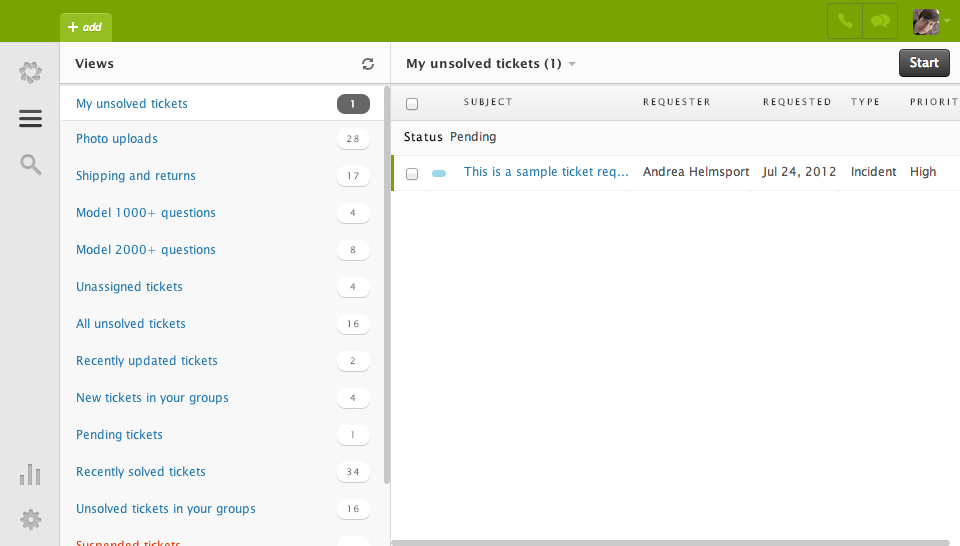 Zendesk customers
No customer reference