Dext: in summary
Dext Prepare allows you to automate the collection and entry of your invoices in real time in one single click.
This software is for you if :
You are a chartered accountant and need to quickly and easily retrieve your clients' supplier invoices;
You are a company manager (VSE, SME, auto-entrepreneur) who is passionate about your job and not about accounting;
You are an employee of an accounting department, you sometimes suffer from time-consuming processes;
You are wasting a lot of time managing your pre-accounting manually
Dext offers you Dext Prepare, the accounting software that automates the collection of your invoices and the conversion of your data into accounting entries. The advantage? It allows you to concentrate on tasks with higher added value.
Automatic collection of your invoices
With Dext Prepare, take advantage of a high-performance and successful SaaS technology to optimise your accounting management. How does it work?
You take a photo of your accounting document or import it directly from your mailbox and Dext takes care of the rest: deleting duplicates, extracting data and converting them into accounting entries.
Save time, eliminate errors and reduce oversights with our end-to-end digital process. Accounting firms: manage your clients' invoicing efficiently and in real time.
With our accounting software, you can support your customers' digital transition. Accurately collect accounting information, automate data entry, set yourself manual reminders and save up to 40% time per file.
Our artificial intelligence, based on optical character recognition, will allow you to collect invoices from your customer accounts with 99% reliable data extraction and recognition. Take advantage of a tool that is integrated with the entire accounting ecosystem (Quickbooks, MEG, FEC format, etc.), accessible 24 hours a day from our mobile application and equipped with connectors to link all your client accounts. Our mission? To save you time so that you can develop your offer, strengthen your customer relations and increase your revenues.
Owners of small and medium-sized businesses: scan and transfer your accounting documents automatically
Dext extracts the data from photos of your invoices and receipts, then automatically transfers them to your accountant in the form of accounting entries, deleting any duplicates along the way.
Integrated with the accounting ecosystem (Quickbooks, MEG, FEC format...), there is no need to juggle between different tools. Everything is centralised in a single application, accessible 24 hours a day in web or mobile version.
From now on, handle your accounting with simplicity, speed and efficiency. Save time, money and streamline your relationship with your accounting firm.
Our goal? To provide you with powerful technology that allows you to automate the collection of your documents and access reliable data in real time to support your digital transition.
Accounting services: improve the efficiency of your internal processes.
Choose Dext Prepare and benefit from a single system for collecting and archiving your accounting documents. Thanks to multi-access, share your access with all users and automatically transmit your invoices to the person in charge of processing them.
Our multi-account platform will give you greater visibility over all the entities and companies in your scope. Thanks to Dext, you now have the possibility to manage your pre-accounting internally or delegating it to a chartered accountant.
Dext's features include:
Automatic posting of invoices and translation into accounting entries
Automation of accounting entry and pre-accounting
Multi-account and multi-access platform 99% reliable optical character recognition (OCR)
Unique document centralisation system, accessible 24 hours a day
Integration with the entire accounting ecosystem
Real-time monitoring of your accounting
RGPD compliance
Its benefits
Certifications:GDPR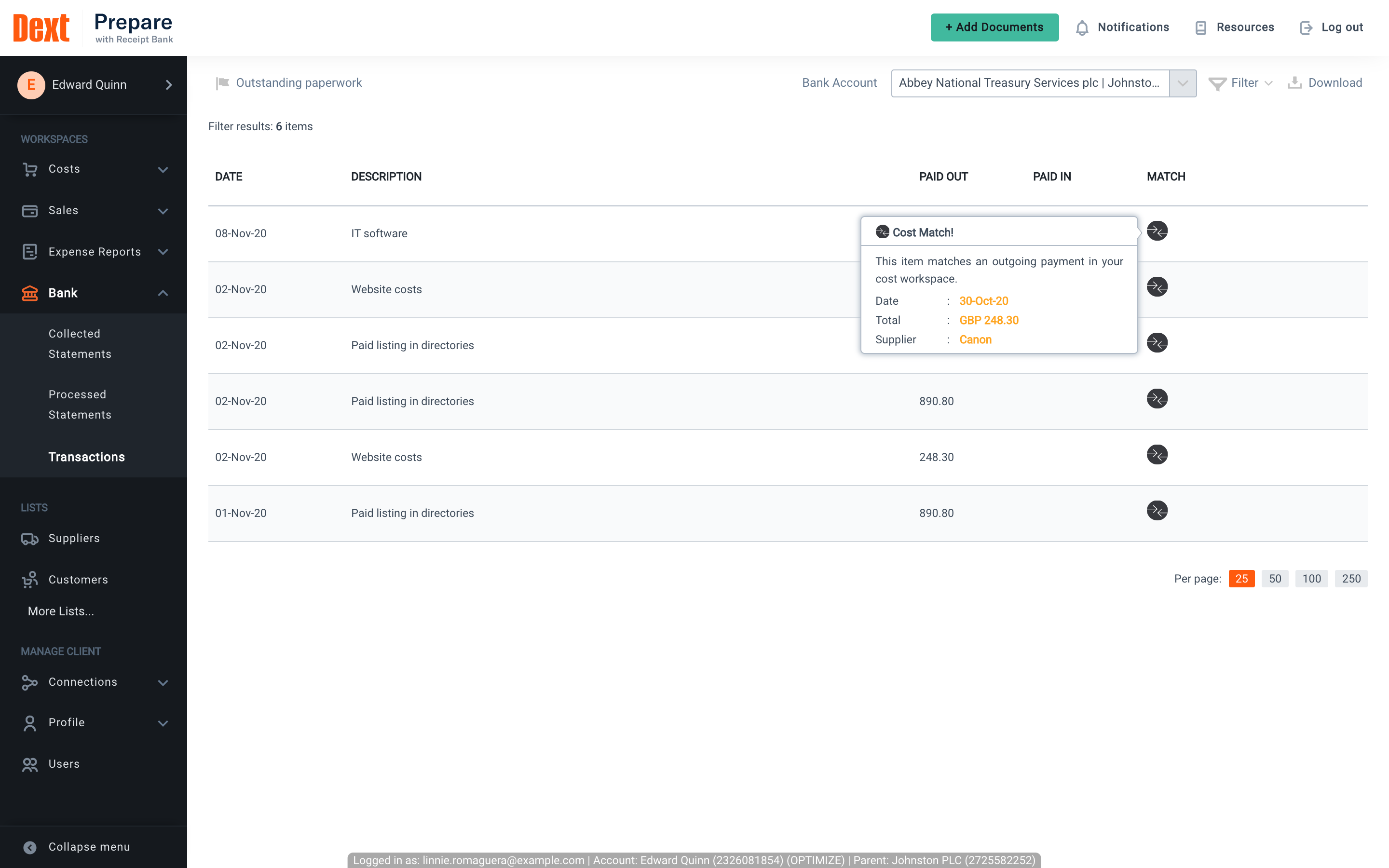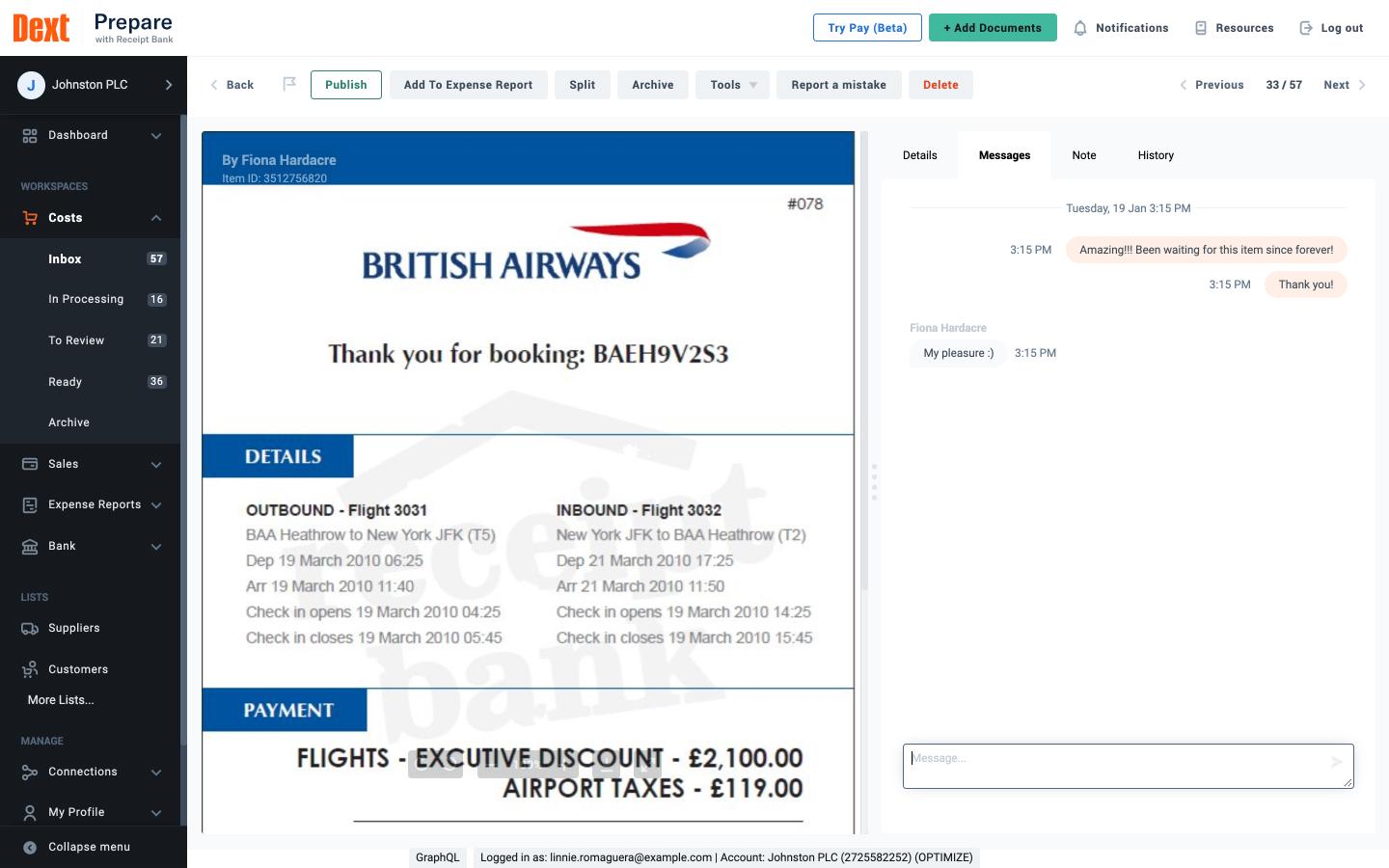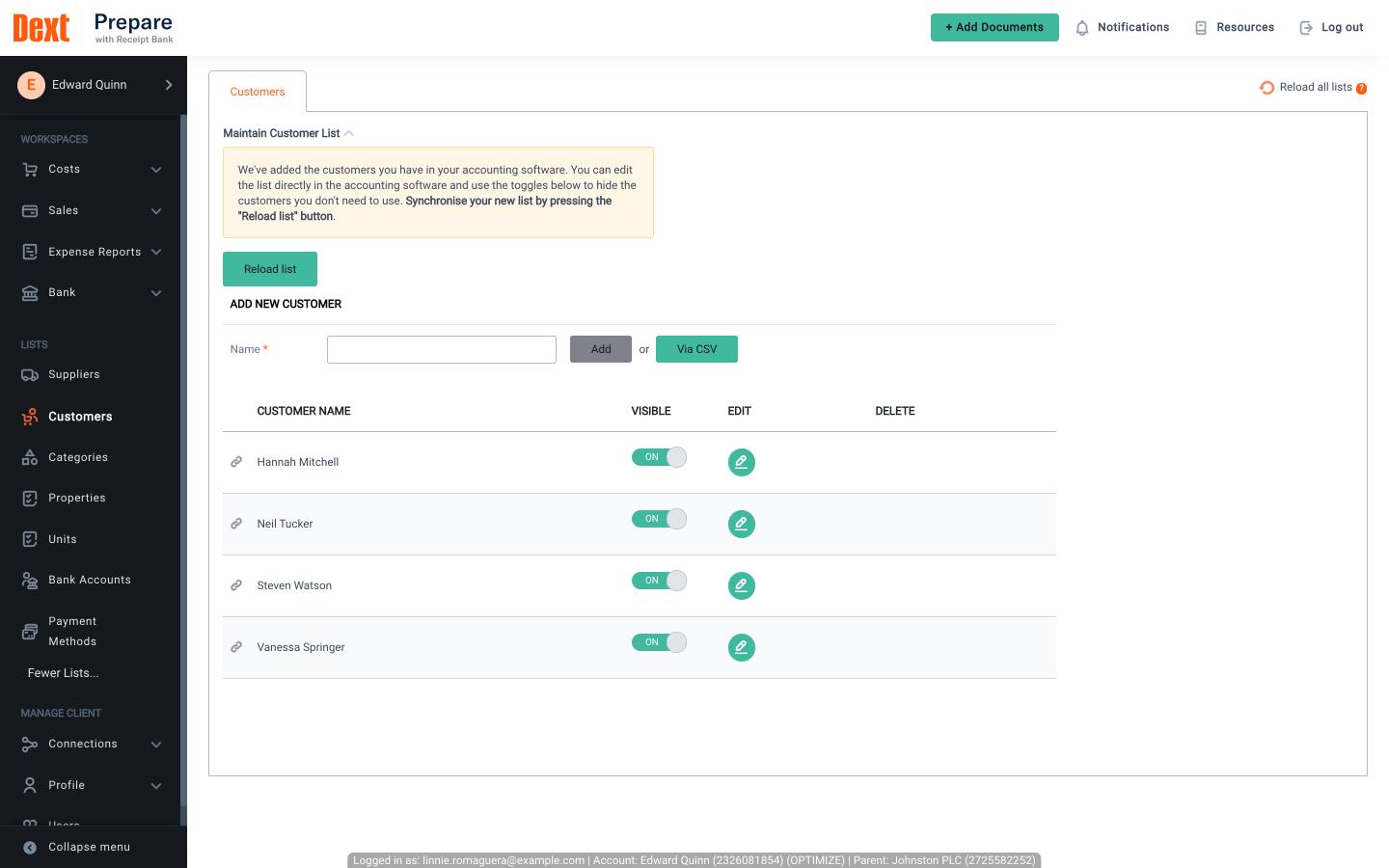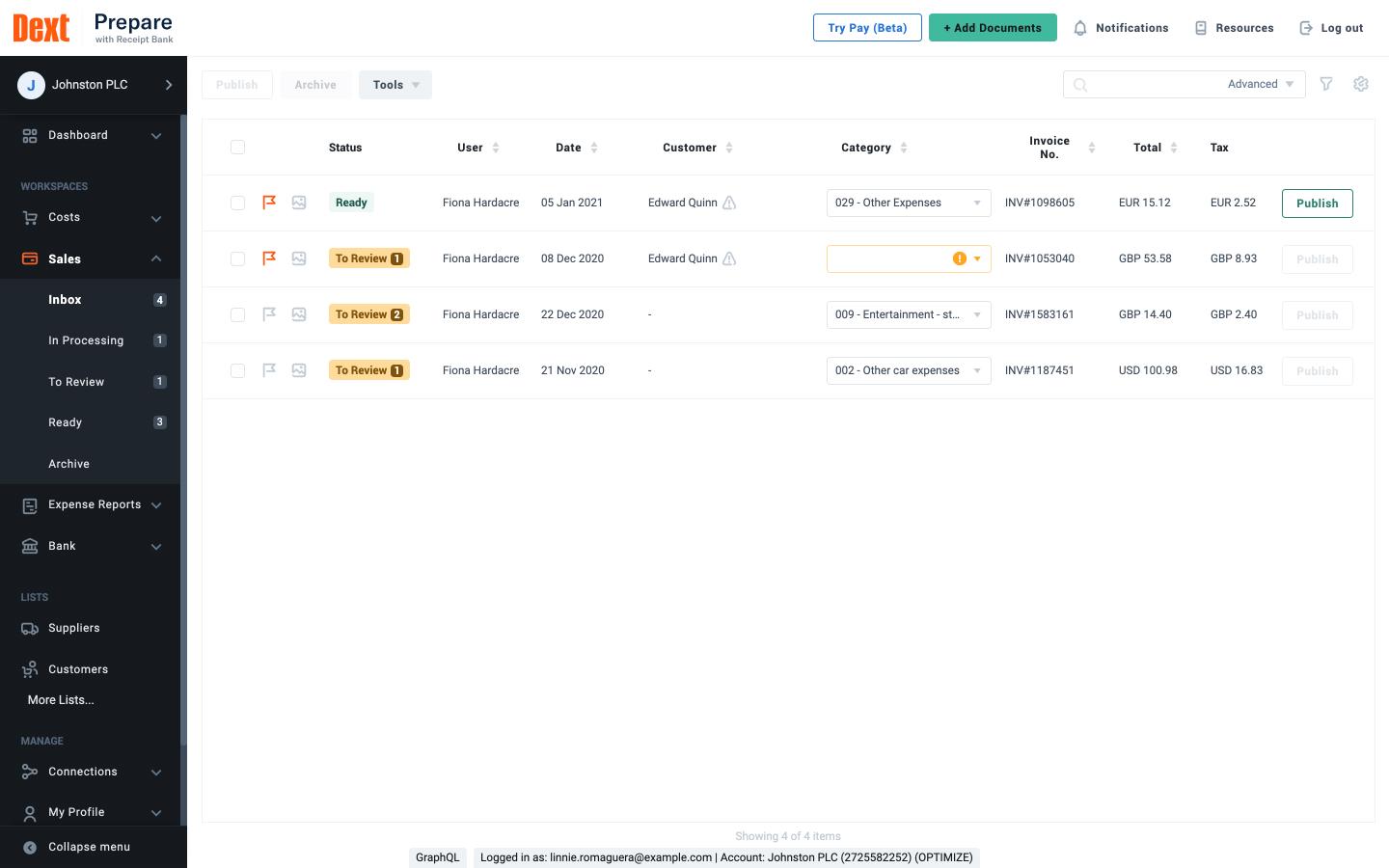 Dext: its rates and features
| | | | |
| --- | --- | --- | --- |
| | | | |
| | | | |
| | | | |
| | | | |
| Attach Documents to Accounting Entries | Attach Documents to Accounting Entries | Attach Documents to Accounting Entries | Attach Documents to Accounting Entries |
| | | | |
| | | | |
| | | | |
| | | | |
Appvizer Community Reviews (0)
The reviews left on Appvizer are verified by our team to ensure the authenticity of their submitters.
No reviews, be the first to submit yours.