BugBug is a modern SAAS tool for testers and developers that allows you to record, edit and run reliable end-to-end tests for web applications.
Using BugBug in your project, you can:
Record and run tests as if they were performed by a real us,
Group and re-using steps - faster creation and editing of tests,
Make Self-healing tests - changes in the application do not affect your existing tests,
Make a model of tests on the graph - a clear view of what is tested in the entire project from the very beginning,
Support many tabs, browser windows, frames - the ability to create complex test scenarios
BugBug is very fast - we save up to 70% of the tester's working time - easy to install and to inegrate - thanks to the API, it is possible to integrate the tool with any system on demand and only the Chrome extension is needed. As a tester you can use the addional advantage of BugBug is the view of the entire project - this allows you to immediately see what and when you can test in the entire project - and you can use a lot of unique functions: Test graph + editing recorded tests + adding steps and very intuitive UX/UI. Built-in Page Object Model force you to create reusable components - your tests will be more stable and easier to maintain. In BugBug you can also group your tests and run via API within CI.
Editor: BugBug
Strengths of BugBug
Recording and running tests
Easy Integration - thanks to the API
Grouping and re-using steps
BugBug demo and screenshots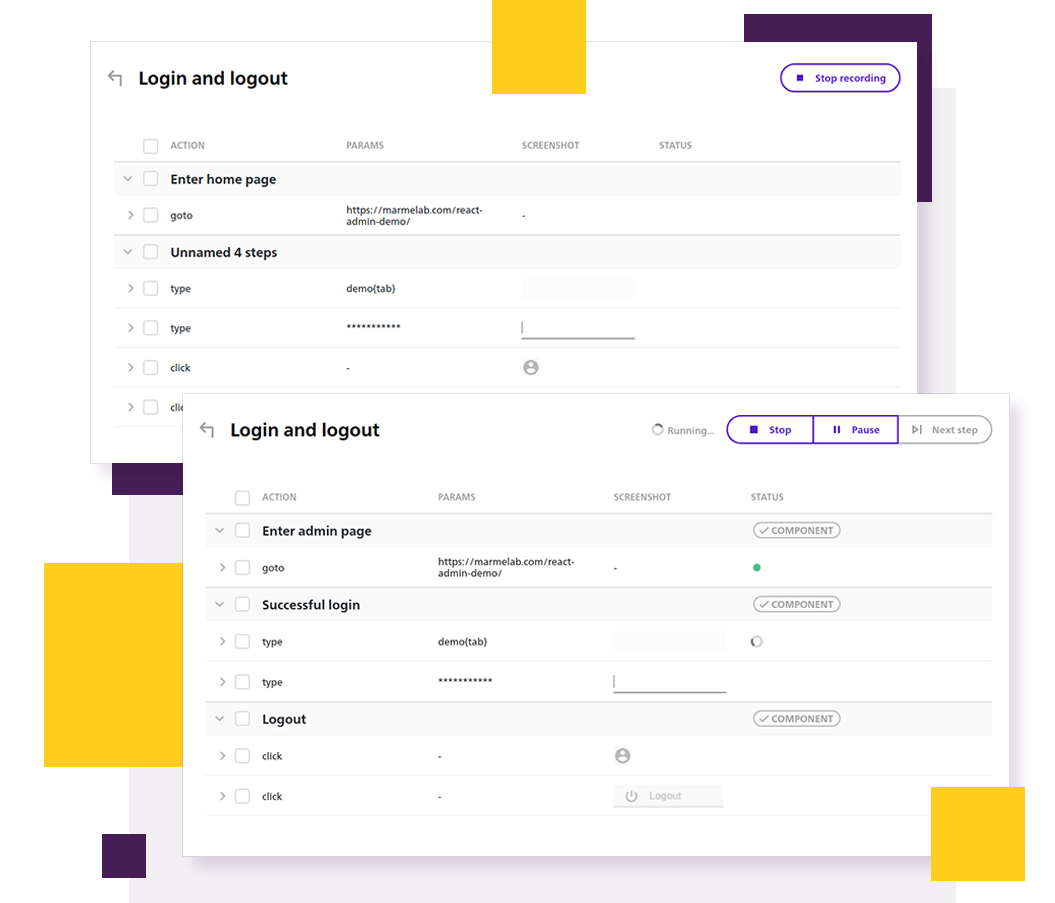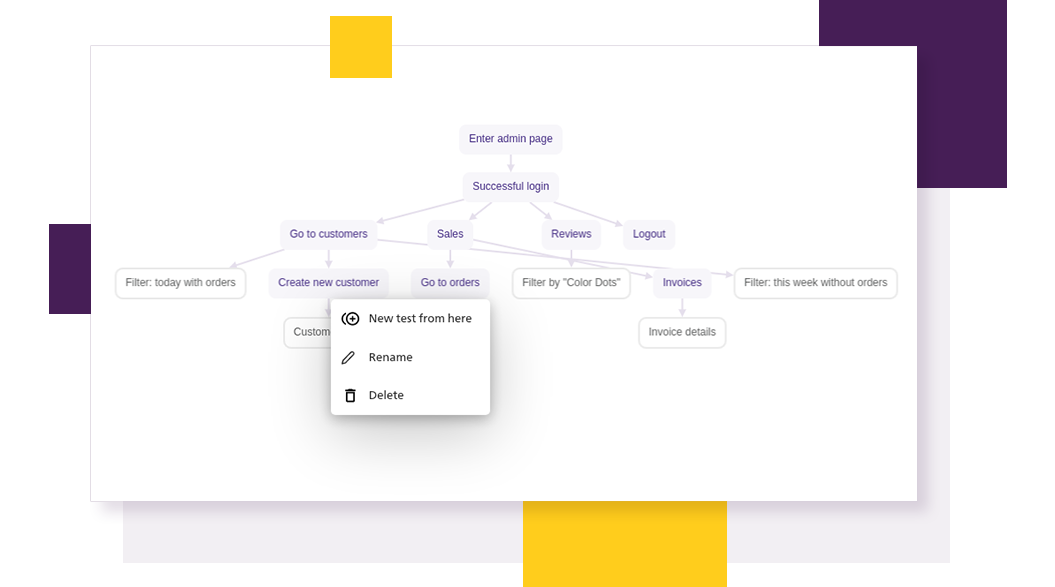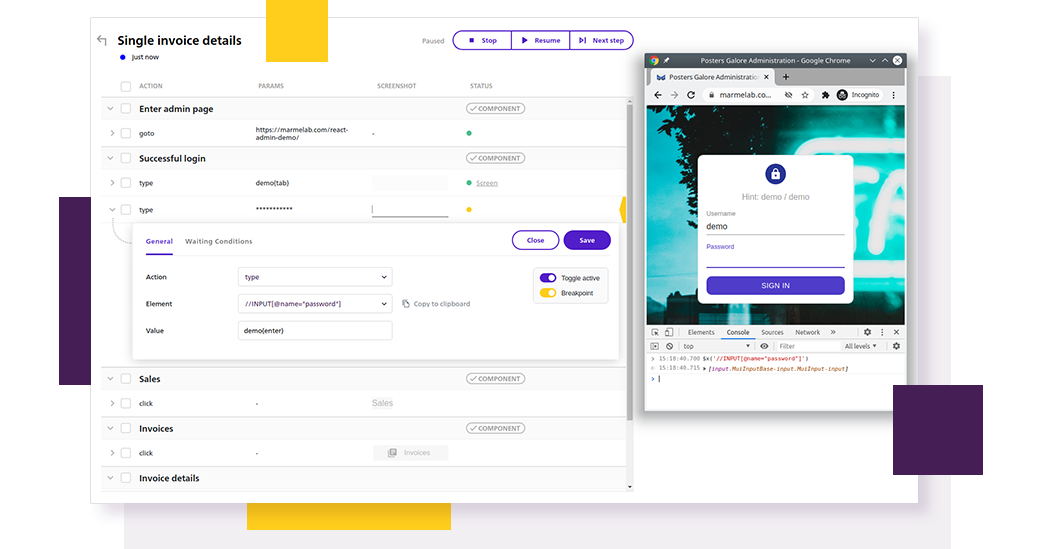 BugBug customers
No customer reference