Heimdal Security
Presentation of Heimdal Security
What is Heimdal Patch & Asset Management?
It's a cloud-based patch management solution that will automatically install 3rd party software and Windows updates based on your configured policies, without the need for manual input. As soon as 3rd party vendors release new software updates, our technology silently deploys it to your endpoints, without the need for reboots or any user interruption.
Key Benefits
Deploy Windows updates, 3rd party and custom software to your endpoints anywhere in the world.
Update or downgrade software and operating systems
Allow users to install software on their own
Schedule updates at your convenience or push them immediately
See any software assets in your inventory and create inventory reports
Automating your patch management routine helps you save valuable time and resources, close vulnerabilities, achieve compliance, and add unique threat prevention capabilities to stop ransomware, APTs, data leaks, exploits, and so much more. 30-day trial available, to test full capabilities.
Advantages of Heimdal Security
Market-leading patch-release-to-install time

Micro-downloads from Heimdal CDN with LAN P2P

Usable anywhere in the world with no extra infrastructure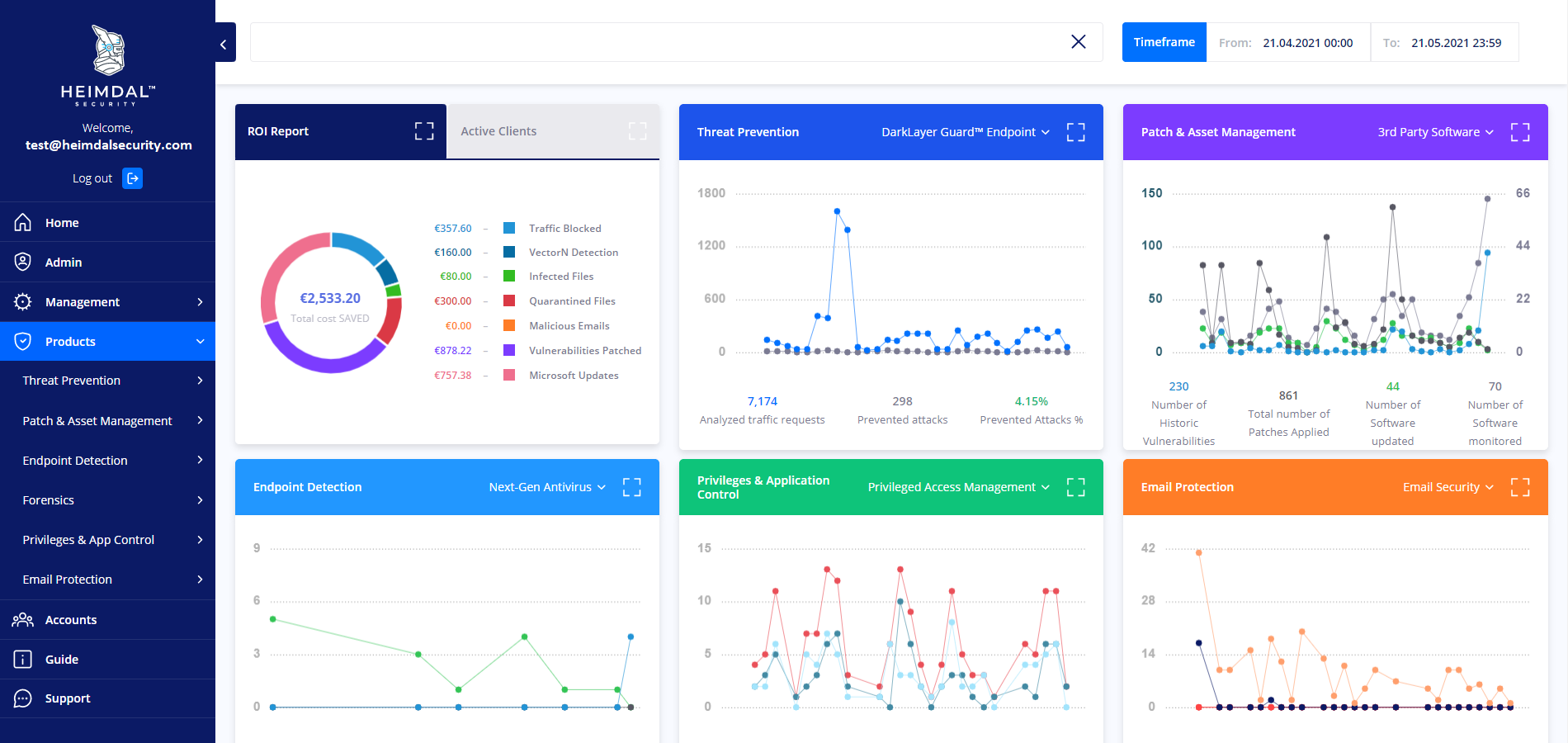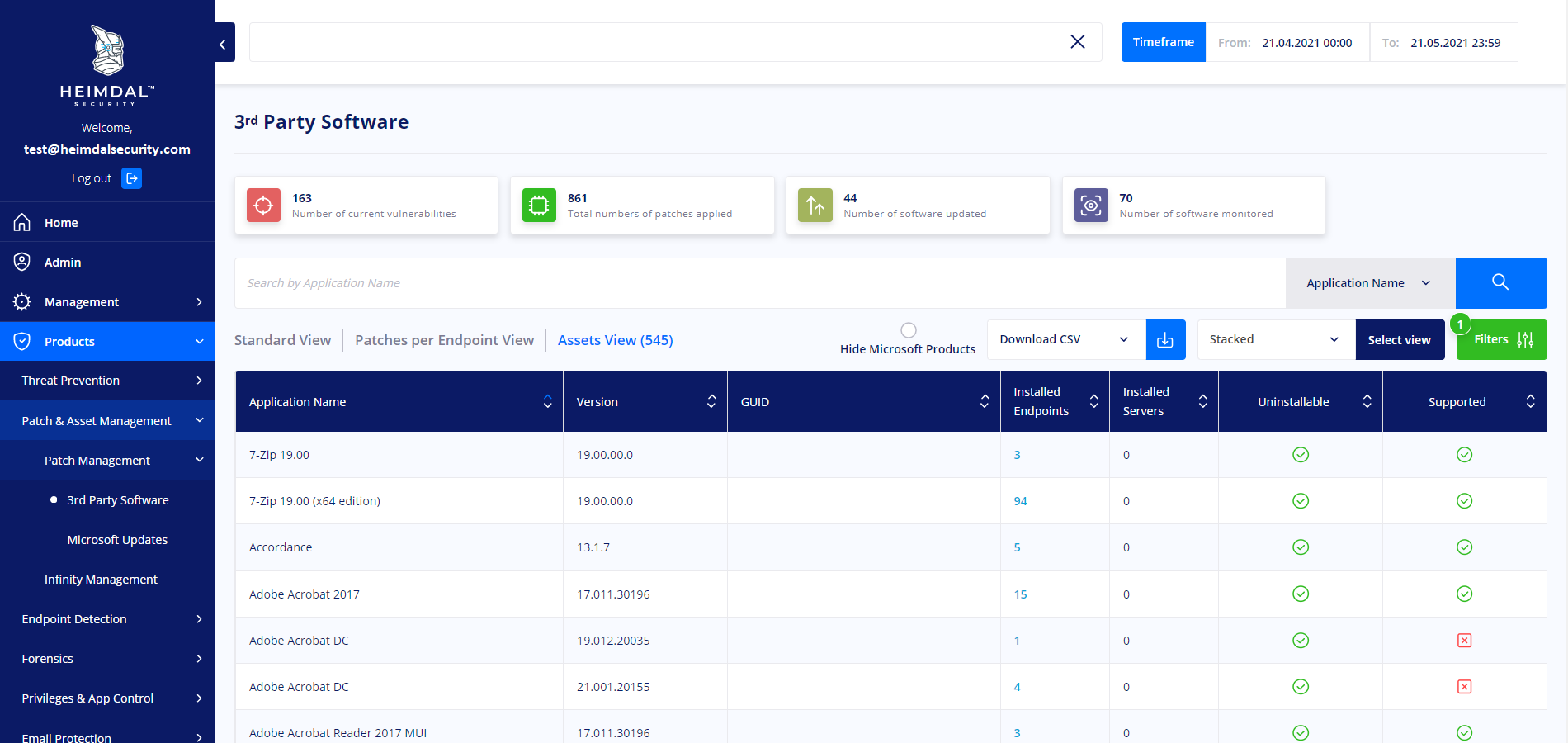 Prices and features of Heimdal Security
Software Licences Management
Software Usage Tracking and Reporting
Integration & Interoperability
Support
Dedicated Account Manager
Help Desk (Phone, Email, Ticket, Chat)
Knowledge Base (tutorials, demos)
+ 1 other features
Customer reviews about Heimdal Security (0)
No reviews, be the first to submit yours.