Snoozit: in summary
Snoozit is an autopilot for your Azure virtual machines' start-stop schedules. Snoozit helps you save time, optimize VM availability, and maximize savings on all of your virtual machines.
Your virtual machines in the cloud are typically not always in use. Even when all of the workloads that depend on a given VM are idle, that VM will continue to run and accrue costs unnecessarily unless they're specifically turned off. A lot of these idle usage periods are recurring and predictable. It is common practice to turn those workloads off automatically.
As such, many companies use runbooks and scripts to schedule their virtual machine uptime, but these methods are time-consuming to implement, prone to human error, and unable to adapt to changes in usage patterns. The attention of your cloud experts is already divided between a plethora of operations-critical issues. While saving money is important, many organizations struggle to find the resources needed to properly address the issue of poorly optimized VM spending.
To make it easy for you to choose which machines to optimize, Snoozit ranks your virtual machines according to their potential as a candidate for automated scheduling. This list is generated according to each machine's forecasted potential for cost reduction over the next 30 days with Autopilot enabled. You can then activate the Autopilot function on these candidate virtual machines.
Get a 30-day free trial!
Its benefits
Better understand your virtual machine usage

Optimal schedules. Minimal cost.

Predictive autopilot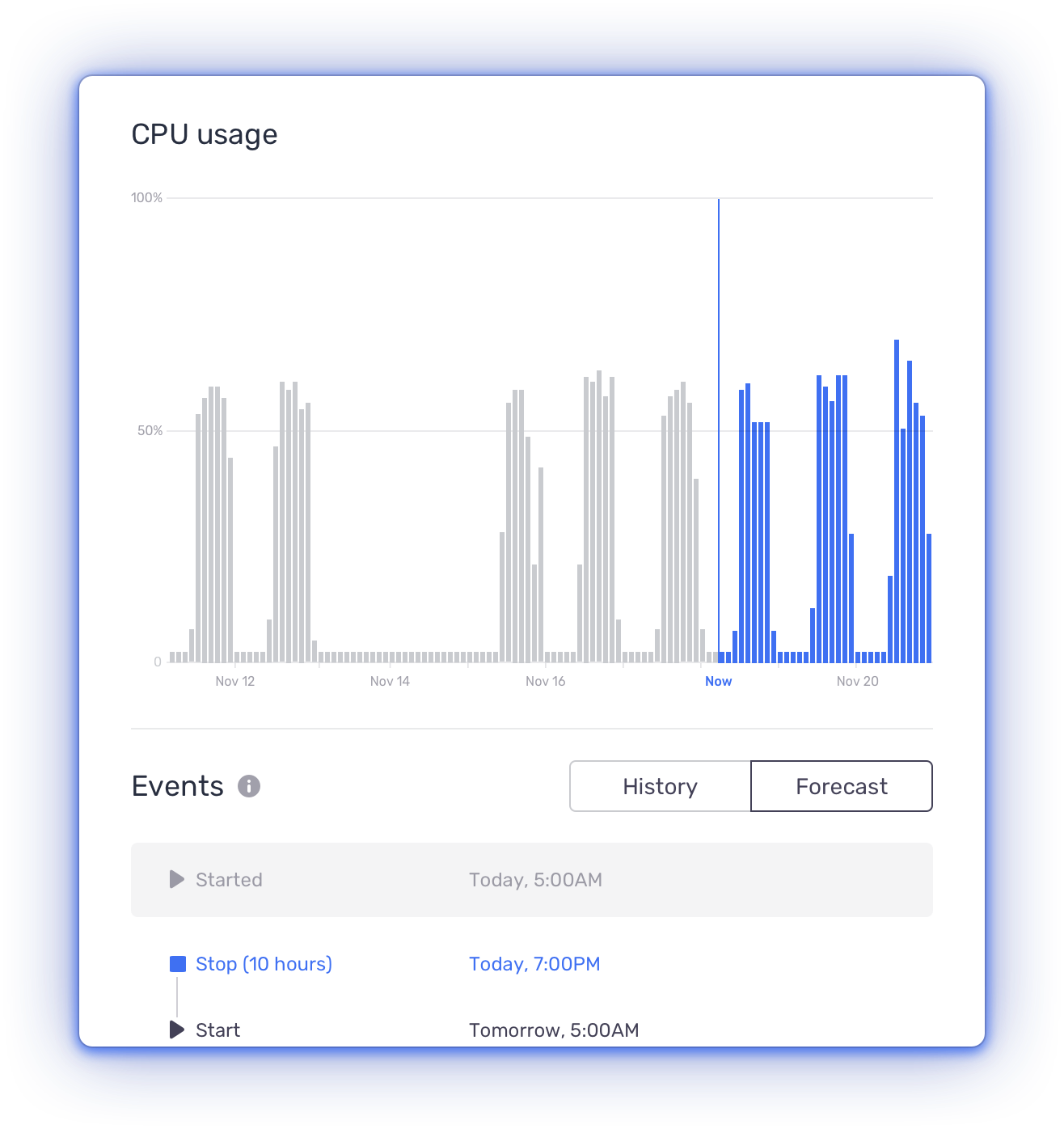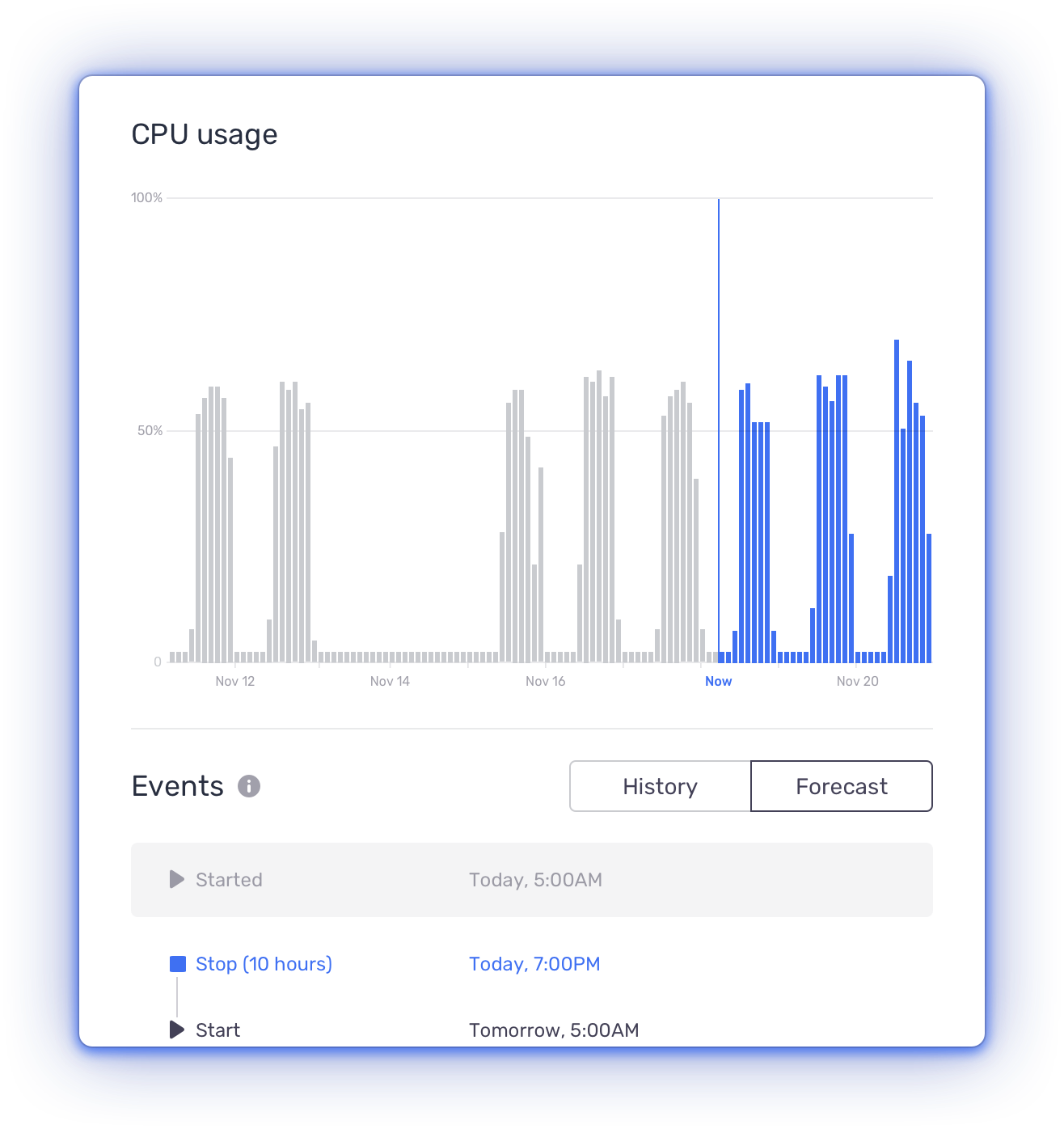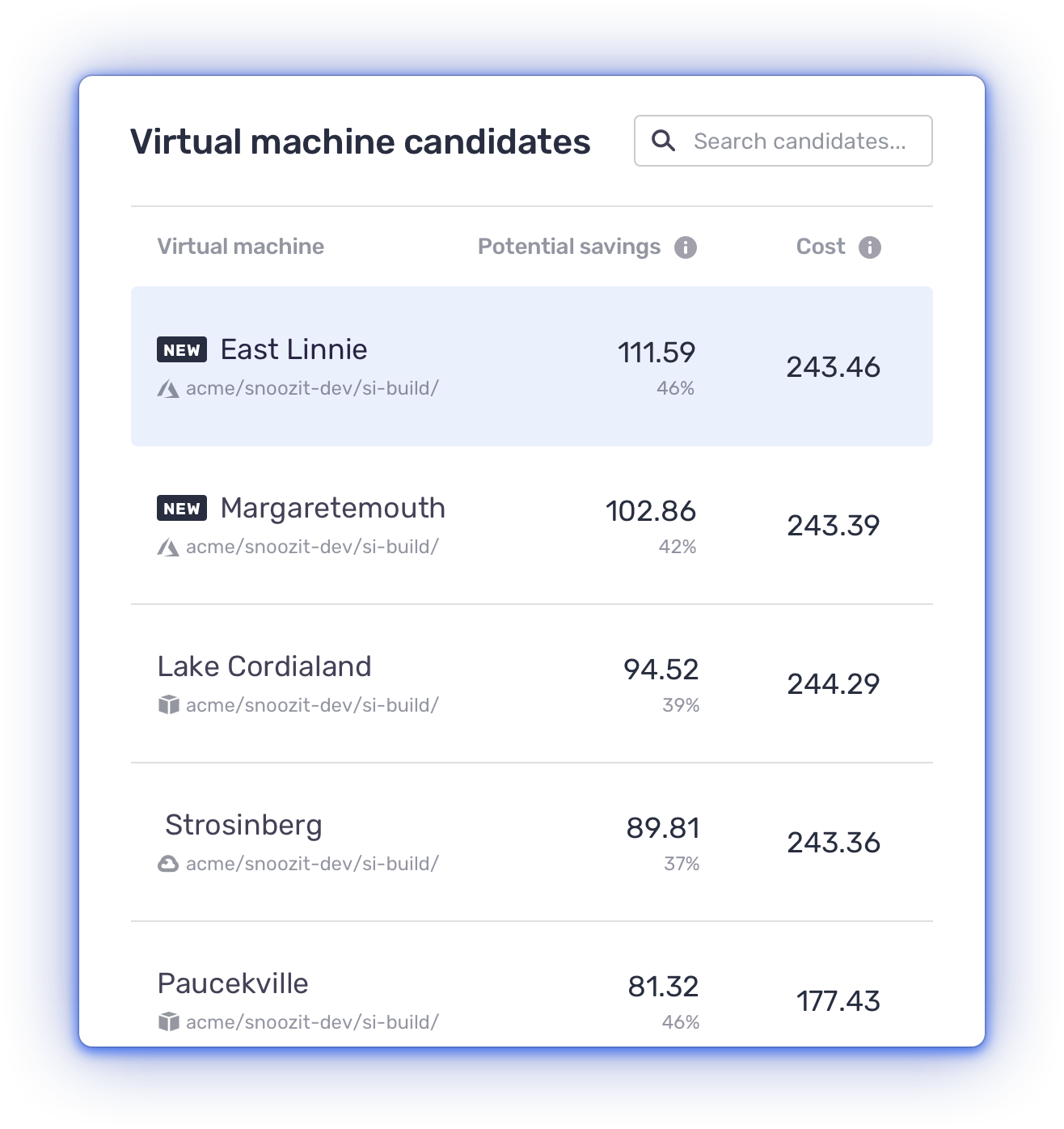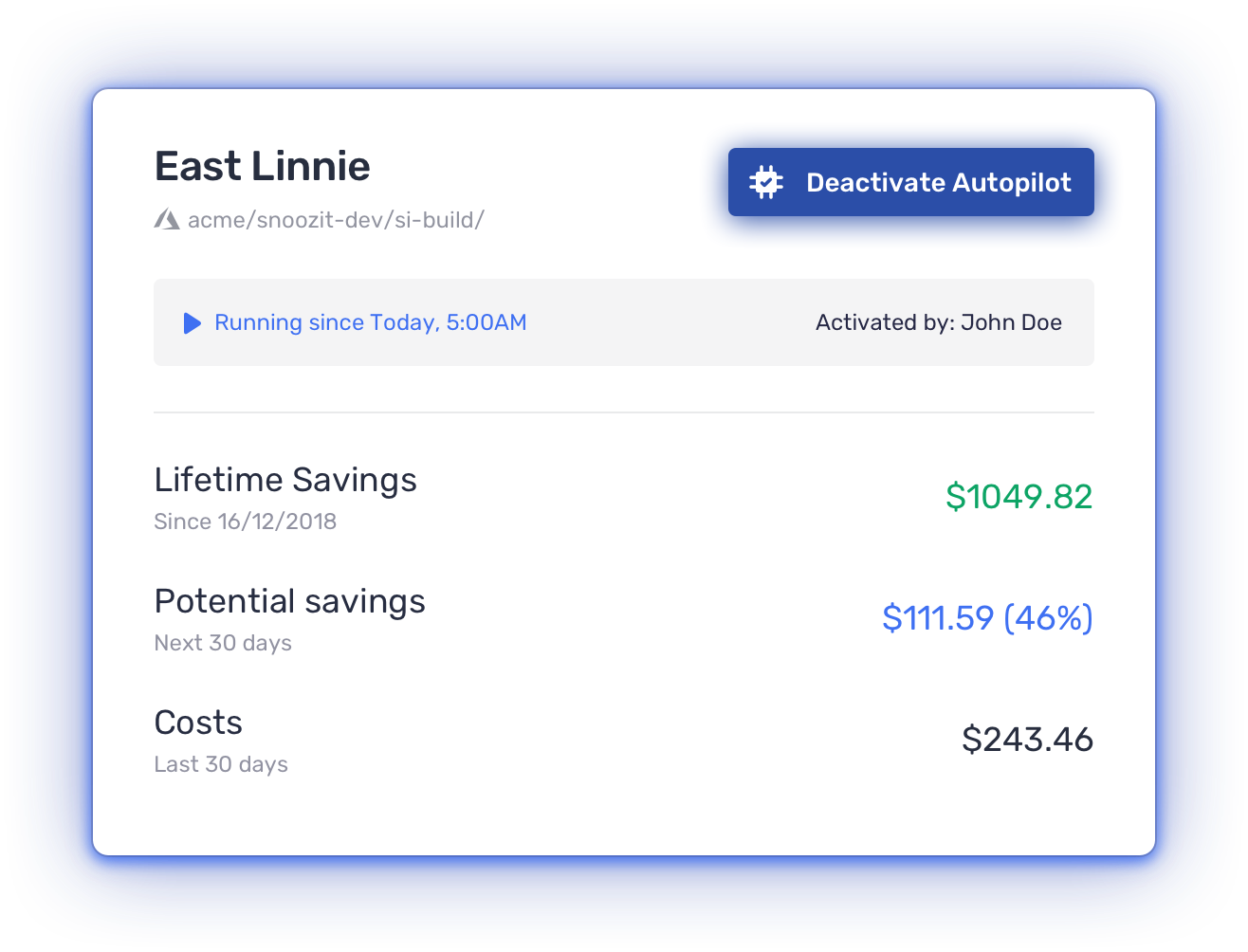 Snoozit: its rates and features
ITSM
IT Infrastructure Management
Security & Confidentiality
Advanced Encryption Standard (AES)
Secure Sockets Layer (SSL)
Two-Factor Authentication
Appvizer Community Reviews (0)
The reviews left on Appvizer are verified by our team to ensure the authenticity of their submitters.
No reviews, be the first to submit yours.