Thinfinity Workspace: in summary
Thinfinity Remote Workspace 7 is a comprehensive, secure platform that offers a zero-trust approach, enabling secure and contextual access to corporate virtual desktops, virtual applications, internal web apps, SaaS, and files, whether they are on Windows, Linux, or mainframes. It supports various deployment models, including cloud, on-premise, and hybrid settings, and can be deployed on any cloud provider of your choice.
With its proprietary reverse gateway technology, Thinfinity Remote Workspace 7 ensures secure reverse connections over SSL with TLS 1.3 encryption. This robust approach doesn't require client-side installations, firewall modifications, or the opening of inbound ports on your network, thereby enhancing the security infrastructure of your business.
The platform ensures all browser-based connections are secured over HTTPS, offering a wide variety of authentication options, from straightforward User/Password to sophisticated Active Directory authentication. Moreover, it seamlessly integrates with any identity provider, such as Okta, DUO, or Azure AD, employing standard security protocols like SAML, OAuth, and Radius for enhanced security and flexibility.
The solution protects users, applications, and corporate data against internet web threats and data exfiltration, providing advanced security controls for managed, unmanaged, and BYO devices. With its Role-Based Permissions and native two-factor authentication with Microsoft or Google Authenticator, Thinfinity Remote Workspace 7 offers an extensive security approach based on zero-trust principles.
In addition to its robust security features, Thinfinity Remote Workspace 7 also delivers an efficient and streamlined remote working experience. Its user-centric interface, combined with advanced features like user analytics and resource reservation views, allows for effective management of remote resources.
With its flexible pricing models and an array of advanced features, Thinfinity Remote Workspace 7 is an optimal solution for organizations aiming to maximize the potential of a virtual workspace. Regardless of your team's size or nature of business, Thinfinity provides a secure, efficient, and tailored solution for your remote access requirements.
Its benefits
Secure Remote Access
Multi-factor authentication scheme
Zero Trust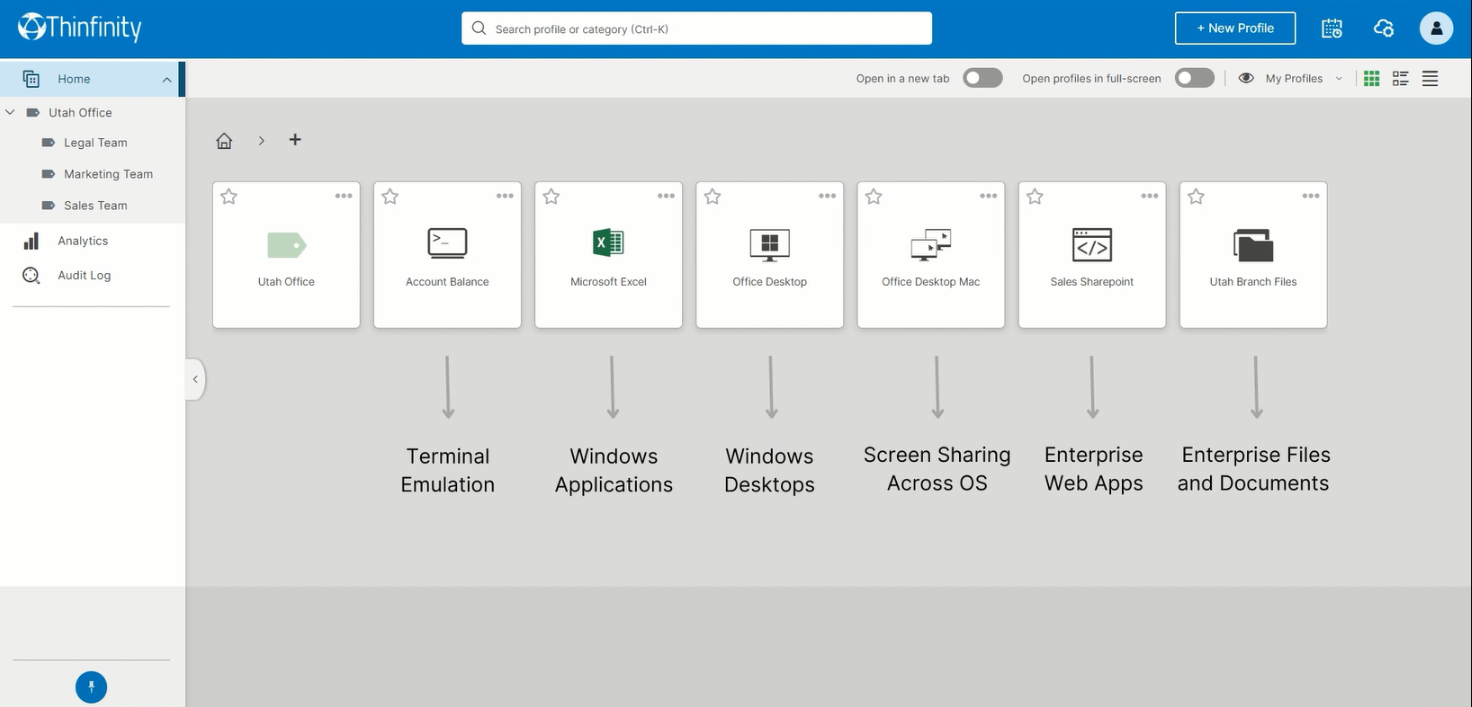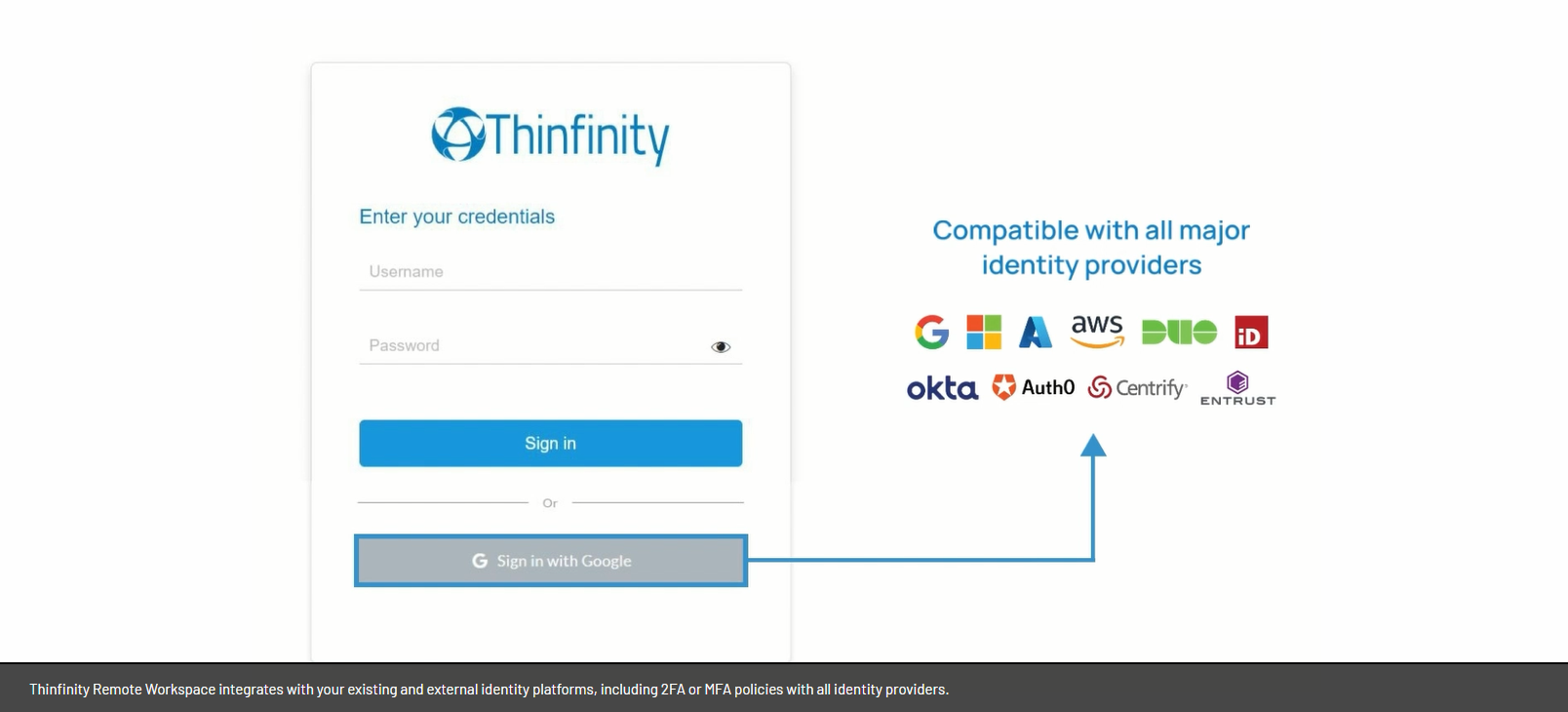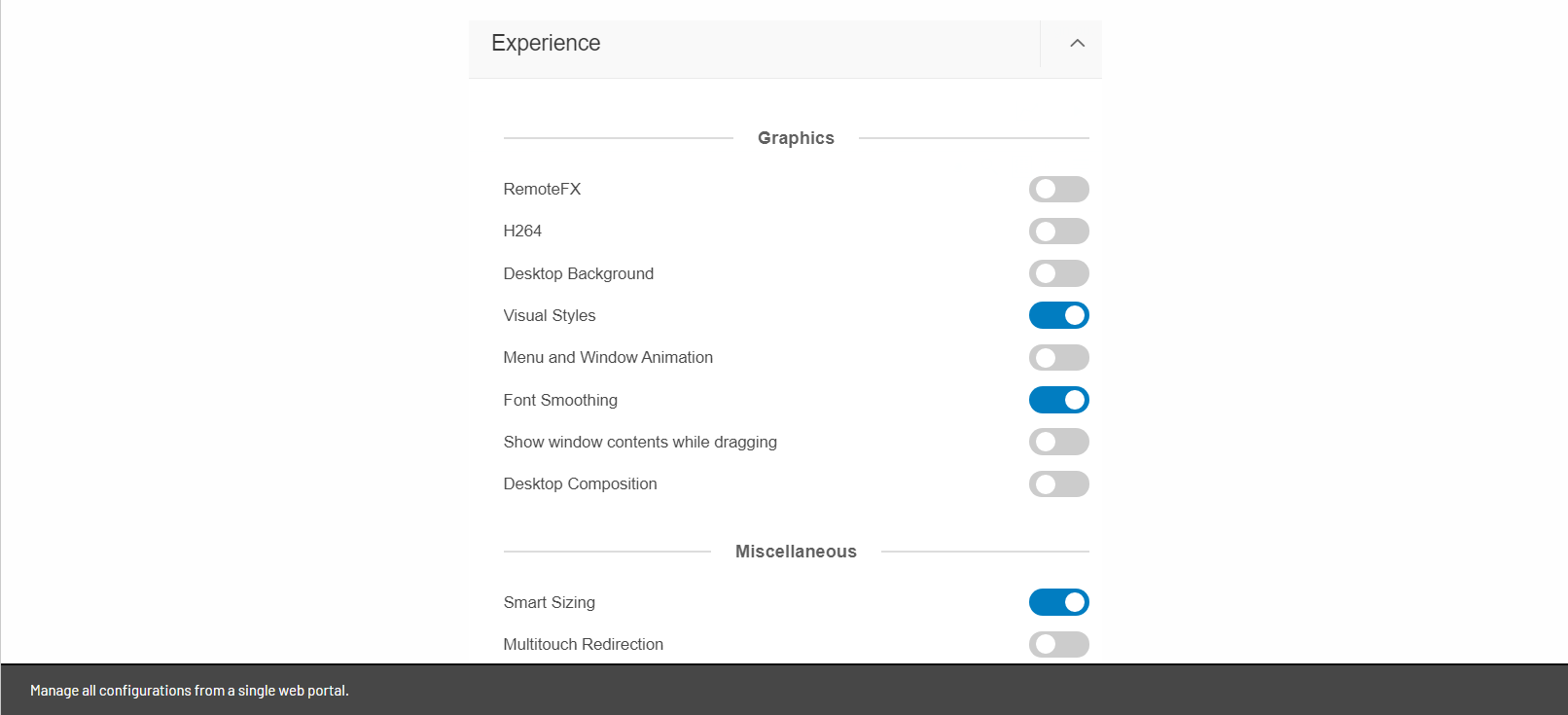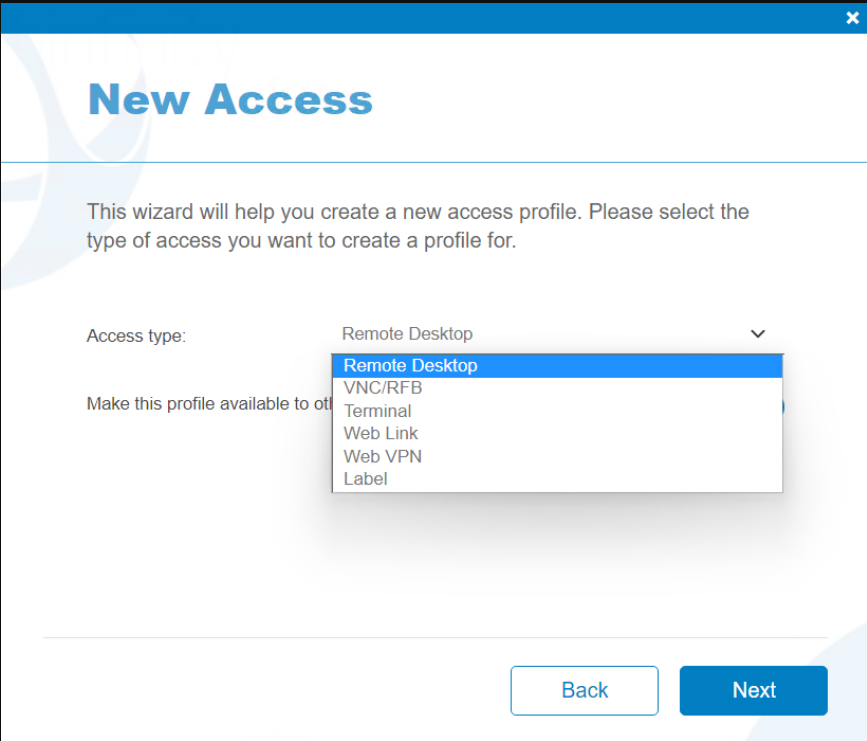 Thinfinity Workspace: its rates and features
| | |
| --- | --- |
| | |
| Access to Local Applications From Within VDI or Host Shared Desktop Sessions | Access to Local Applications From Within VDI or Host Shared Desktop Sessions |
Appvizer Community Reviews (0)
The reviews left on Appvizer are verified by our team to ensure the authenticity of their submitters.
No reviews, be the first to submit yours.