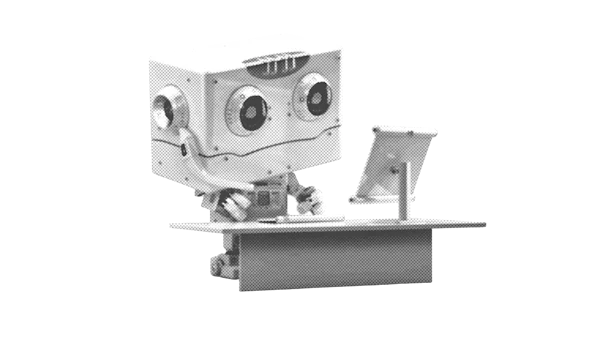 Conversational AI: Say Hi to The Future of Customer Service
AI and its ground-breaking advances are all the rage these days. Conversational AI is one of the most useful technologies leveraging the power of Artificial Intelligence and deep learning for businesses. Conversational AI Chatbots could be a great addition to your existing tools.
Chatbots are virtual assistants in the form of speech bubbles which can be implemented on social media or directly on your website. This interactive dialogue box can provide various helpful services to people and make for a great customer experience.
If you're not quite sure what conversational AI is and what this new technology can help you with, this article is for you!
What's Conversational AI?
Simple definition
Conversational AI is a form of AI designed to carry out conversations with humans through a chatbox or other communication platforms. It is powered by a database containing pre-recorded responses and information.
Principle
After a user inputs a message or a question, the AI will "pick" the most adequate answer from the data it has at its disposal. That way, it simulates a real dialogue between it and the human, by matching natural language answers to the request made by the latter using voice or text.
Chatbots can provide answers containing both text and media, or ask multiple-choice questions.
How it works
The bot uses artificial intelligence based on machine learning to enable it to improve and provide more relevant answers over time.
Technologies used by chatbots include:
Natural Language Understanding (NLU), which allows a programme to decipher and understand human languages
Natural Language Generation (NLG), which enables the programme to deliver an adequate, natural answer once the intent of the user has been identified
In short, the input is deciphered so the bot can extract the relevant information, then an answer to the question is given accordingly. Through each conversation with users, the system can learn. Indeed, its intelligence is based on continuous learning algorithms, which are able to process dialogues and "learn" new questions to optimize replies using mathematical models.
What can conversational AI do?
Answer frequently asked questions
One of the main functionalities of the conversational agent is to deliver answers to the most frequently asked questions. But it can be more than a simple interactive Q&A service: its replies can be precise and depend on the context.
Technologies can help the AI identify various series of keywords automatically to adapt its answers. AI-powered chatbots can even ask questions themselves to obtain precisions and be able to help users more efficiently. These interactions are conducted using natural language designed to resemble the human language.
Answer requests
Chatbots can act as virtual assistants. Therefore, they offer real opportunities for customer relationship management and customer service.
They can provide information such as the location of the nearest store, its opening hours, the price of a product, return policy and more. Consumers can also use conversational AI to make a reservation, plan an appointment…
Manage after-sales service
Implementing a chatbot on your website can revolutionize the way you manage customer service. It can solve simple problems and contact relevant human agents if the request is too complex.
Used as support for your customer service team, AI can provide benefits such as:
filtering requests
reducing response time
smoothing exchanges with customers
freeing up time for your team
being available 24/7
Conversational AI helps your team focus on more important tasks while providing personalized service to your customers, available around the clock.
Promote special offers
A chatbot can be used as a marketing tool as well. Indeed, depending on the user's request, the AI could be able to deliver information about ongoing offers or even advertise a personalized offer after a product search.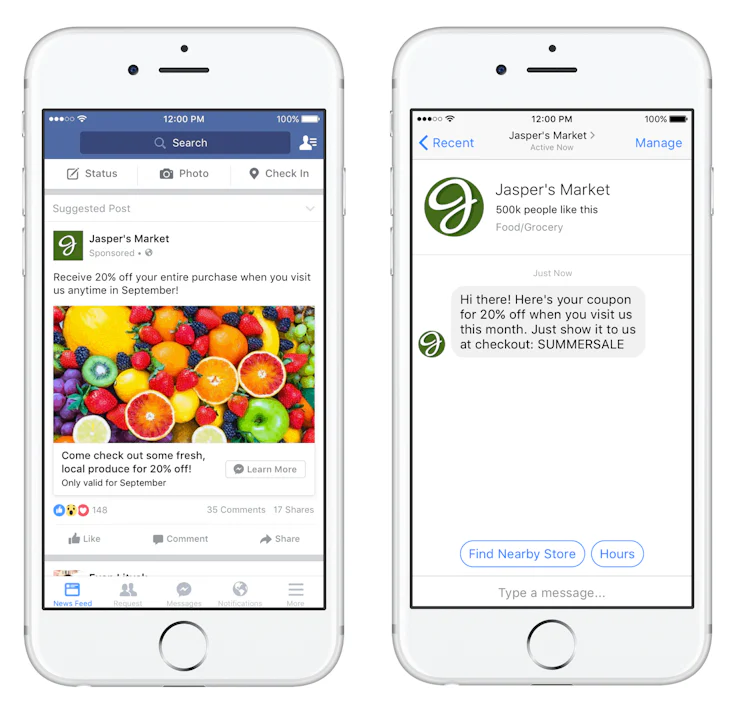 Collect data
Conversational AI can also be used for data collection. First, it can save the request of the prospect to a database. This information could prove useful to the sales team, which could better understand the needs of your website's visitors. This could also facilitate the first contact with new leads.
Maintaining a customer database is crucial to communicate offers via email campaigns or newsletters. Using a chatbot for data collection can be a great way to increase customer loyalty and brand awareness.
Manage orders
Thanks to its interactivity, AI can be used not only to qualify prospects, but also to provide support to customers at each step of the customer journey, from the first contact to the sale. For a simple purchase, chatbots can guide the customer all the way through, up until the order is ready to be submitted.
5 advantages to using conversational AI
Bring costs down
With a chatbot filtering incoming requests and solving the simplest ones automatically, the customer service team can dedicate more time to high-value-added requests.
According to the Juniper Research Institute, 27 billion hours dedicated to customer service could be saved over the five next years.
Improve customer experience
From a pragmatic perspective, conversational AI streamlines the intake of information: as soon as customers encounter a problem, they can ask the chatbot for answers. This is especially useful when a visitor discovers your offer of products or services for the first time.
Online users have a limited attention span and want to access information quickly and easily. Chatbots are a perfect response to these needs.
Increase customer retention
After your lead generation strategies have proven successful, you need to arouse the interest of these new leads to keep them eager to explore your content. Conversational AI can be a good entry point to engage a conversation and guide them to the next step of the conversion process.
If you anticipate a wide range of scenarios by covering a large number of questions and topics, this tool could guide your prospects with personalized advice. This extra attention could take them down the conversion funnel, perhaps even lead to a sale!
Spark a conversation and give advice
At times, visitors can browse through your website with a buying intent, though without knowing what to buy just yet. A chatbot could give advice to consumers by telling them how to fulfil their needs.
Conversational assistants offer visitors the opportunity to ask questions through a smooth, interactive and user-friendly process. They can recommend relevant products: a chatbot could very well be one of your best-performing sales assistants online!
💡 Orders can even be submitted through the chatbox if the AI can interact with order fulfilment systems
Enhance service quality
By paying special attention to the quality of service delivered to your clients, you increase your chances of them becoming returning customers! Using AI, you can optimize interactions with your brand by increasing the reactivity and quality of your customer service.
Moreover, the data collected on your prospects (age, name…) mean more personalized conversations with them, bringing a warm "human" touch. However, be aware that it's preferable to let users know they are in fact talking to a robot.
Ready to start using conversational AI?
As we've seen, building conversational AI into your website or other platforms can bring great returns to your business. Areas such as customer relationship management, marketing and customer retention can all be improved by smart assistants. Most businesses seem keen to acquire such a tool to enjoy these benefits, don't be left out of the trend!
Are you ready to start building your own artificial intelligence? If so, feel free to browse our selection of the best software dedicated to the creation of intelligent virtual assistants.
Best tools for you