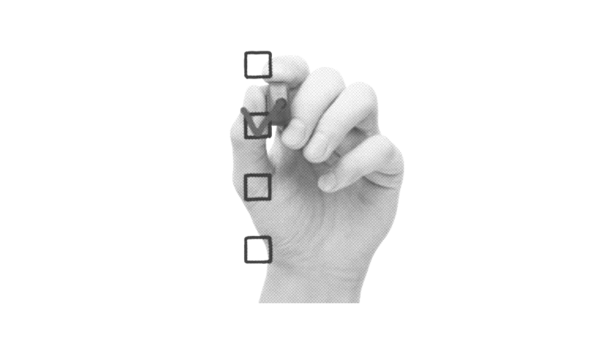 Discover 11 Key HRMS Software Modules for Better Work Management
Choosing the perfect software for your HR department is a difficult task. Especially when your team has to decide between all the functions available in modern HRMS solutions.
You might ask yourself, what are HRMS software modules? Which ones are essential for our business needs?
Appvizer is here to help you answer these questions by breaking them all down to the basics. We'll help you understand what HRMS software modules are and the differences between the most frequently used ones.
Before you know it, you'll be on your way to optimizing your work with the right human resource management system!
What are HRMS Software Modules?
A Human Resource Management System can come in many forms, sometimes you might even find HR software called by different names. Although the distinction between an HRMS, an HRIS, or an HCM is up for debate, the one thing they all have in common is modules.
An HRMS solution is most commonly considered as a set of software tools that help manage a wide variety of core HR functions. Those tools or different areas of functions are ‌typically referred to as modules.
These software modules cover a large range of the HR world that can help make processes faster, automate actions, give centralized access to information, and more. The main functions ‌they cover include:
Employee Information
Recruitment and Onboarding
Training and Development
Time and Attendance
Absence Management
Workforce Management
Payroll Management
Benefits Management
Performance Management
Talent Management
Reporting and Analytics
Choose Software that Responds to Business Needs
Nothing is worse than choosing a system and realizing too late that it doesn't have the modules or functionality that your company needs.
As we mentioned before, HRMS software can have different forms. For example, some HR management systems focus only on database management, while others offer a more complete set of modules. This is an essential point to consider when you're looking for the right HR management system.
Since an HRMS might affect every part of your organization and its employees, it's necessary to involve various groups in the decision-making process.
The HR department plays a key role here, as it's primarily their work that is impacted by the different modules or systems selected. In the same fashion, working with different teams and employees to determine their needs can help guide the final decision.
11 Key HRMS Software Modules
Employee Information Module
One of the central points of most HRMS is a centralized data collection module. This information creates the building blocks for interaction between other key modules.
Now, your company will have a unified way to track any sort of employee information. This can include data such as:
name,
phone number,
address,
work history,
current role,
potentially sensitive information (payroll data, etc.).
Beyond saving time for the poor soul that has to search through dozens of Excel sheets, this also allows the company to see total organizational data.
An HRMS can find information on total employees, their current statuses, and potentially even filter to search by department or other criteria.
Recruitment and Onboarding Modules
A large portion of HR operations is based on handling the employee life cycle. This means you've probably had to deal once or twice with the recruitment and onboarding of new hires.
With a proper HRMS recruitment module, you can make hiring a piece of cake, with potential features including:
promoting open positions through various job boards,
applicant tracking systems,
applicant filters,
pre-hire documentation requirements,
management of potential candidates for upcoming vacant roles.
The variety of recruitment features helps you worry less about the process of hiring and more time on finding the perfect candidate.
Once a new hire is chosen, an onboarding module is a sure-fire method to help them adjust to the company and increase future employee retention. By using this module, employees can access work documentation, meet new team members, receive necessary onboarding tasks, and more.
Training and Development Module
At some point in the employee life-cycle, they might require some sort of training. This HRMS module provides various ways to manage employee training and development.
Your company can offer necessary training such as certifications, safety courses, role-specific training, etc. This data can then be used to track individual or team goals and learning plans to help your workforce reach its objectives.
Time and Attendance Module
Tracking the hours worked and schedules of a few employees isn't too bad, but the bigger a company is, the harder your work becomes.
An HRMS time and attendance module can help manage your employee time clocks for both physical and remote workers. You can then use the data to compile timesheets or trend reports for better analytics.
Time and attendance information can also interact with other key modules by using timesheets to complete payroll tasks or plan schedules through workforce management.
This helps make different processes more efficient, and that's always a plus in our books!
Absence Management Module
Eventually, someone at work is going to have a baby, a critical doctor's appointment, or just a nice vacation. But you probably have better things to do than track all of these things for potentially tens or hundreds of employees.
This HRMS module allows employees to be more autonomous when requesting leave or informing others about their future absences. By using self-service options, employees can input and manage their own requests, which means less work for HR.
Workforce Management Module
A workforce management module in an HRMS is key to workforce planning and scheduling based on the current needs of your organization. This type of module has a high amount of interaction with time and attendance and absence management modules.
Now it's easier to see who is available, when, and for what. This helps you allocate employees to projects or tasks more effectively.
Important note: Modules may not always be completely separate, such as Time and Attendance, Absence Management, and Workforce Management being merged.
Pay close attention to the details of your HRMS during research, as some of those functions may be integrated together.
Payroll Management Module
With this HRMS module, you can rest easy when dealing with compensation management. A payroll management module uses your centralized employee data to link and automate various parts of the process, such as:
calculating and distributing paychecks
considering relevant taxes
giving access to payslips
Automating your payroll doesn't just simplify the management process, but it also reduces any unwanted errors, making sure that every employee gets paid exactly what they're owed.
Benefits Management Module
Engaging employees and informing them about their benefits can be a large undertaking. An HRMS can make benefits management more accessible by allowing employees to compare plans, check their enrollment, and access any necessary documents.
Your company and HR department will save time and work by putting this process in the hands of employees. Not only that but providing employees with comparative information can help them decide what choices work best for them.
Performance Management Module
Tracking the performance of employees is a great way to push the workforce to be the best it can be. This HRMS module is useful when considering employees for more training or just as equally in talent management.
A performance management module will help you create and track employee goals, set up evaluations, help manage feedback, and more. You'll see that improving employee performance has never been easier.
Talent Management Module
Let's check out all the talent your company has to offer! Talent management modules can help in various ways when you're looking at the evolution of your company.
By identifying employees with growth potential in certain roles, you can set them up to take over a future position once it is vacant. This HRMS module can help plan for promotions, succession planning, and more, leaving you with a bright future.
Reporting and Analytics Module
HR management systems hold vast amounts of data that are just waiting to be put into a report.
This module allows users to create, export, and manage reports using available workforce data. This makes the strategic decision-making process easier when working towards company objectives.
Although there may be reporting and analytics functions elsewhere, having full integration between all modules helps provide a more global analysis.
Extra HRMS Modules or Features to Consider
Exit Management Module
Seeing as HR manages the beginning of the employee life-cycle, it makes sense that they'd be there when employees are ready to move to other pastures.
Exit management can help manage the entire process, from employee resignation requests to planning exit interviews. Consider this module in your HRMS if you're looking for an easier automated departure process.
Self-service options
Self-service opportunities are great if you want to save a lot of back and forth between HR and other departments. Although, similar functionalities are already integrated into many HRMS modules.
These functions revolve around employees being able to view or change their personal information, access and download important documentation, and more.
If your goal is to give employees more autonomy, make sure that your HRMS choice has all the self-service options you need.
Data Security
Often, company and employee information is sensitive or restricted data. A majority of HRMS software offer certain levels of privacy and data protection.
Data security features can vary such as encrypted user data, antivirus software, management of security controls, and more.
An essential question to consider during your HRMS selection process is: how much data security does our company require? If your company is planning on using a cloud-based system or an on-premise system, you may also have different needs.
Note: Be sure to discuss your company needs and goals with your team and organization when doing your HRMS research.
Now that you know the key modules and extra features to consider, you're ready to find the best HRMS for your company!
Best tools for you