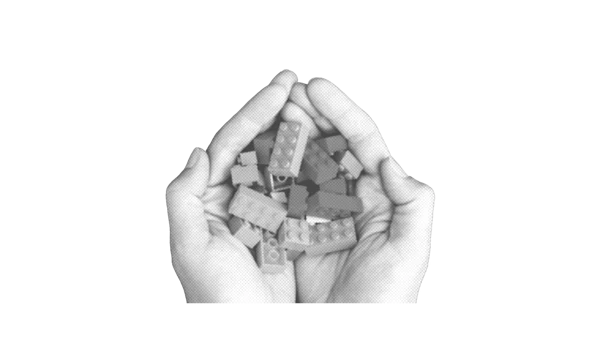 Need to organize your HR department? Learn all about the types of HRIS systems!
Are you an HR manager that's tired of writing down all your employee information on a small Excel spreadsheet? Maybe you just want some more tools to make your job not as tiresome? This is where HRIS comes in!
HRIS systems are now an integral part of the organization of any human resources department. As companies grow in size and personnel, employee management becomes increasingly complex.
So, what really is an HRIS? What are all the different types of systems? What functions does this type of software provide for you? Let's find out how HRIS systems can make your HR management easier!
What is an HRIS?
HRIS stands for Human Resource Information System, but there are some other related acronyms that we'll touch on later.
HRIS software are digital tools to organize, maintain, and plan core human resource tasks. This type of technology can vary from bare-bones software to a feature-packed toolbox.
The major element linking these systems is their capacity to handle the basic functions needed for your day-to-day HR work.
The purpose of Human Resource Information Systems
The objective of HRIS software is to effectively handle the organization of employees, their information, and general work management.
It contains information in a centralized area and also helps to plan and complete payroll tasks, handle employee training, analyze employee performance, and more.
This increases productivity for your HR department and makes it easier for employees to find necessary information.
Keep in mind that it's important to know what features your business needs most to choose a software solution that offers those specifics, so let's see that next!
HRIS, HRMS, HCM, what does it all mean?
With all the different acronyms that surround HR software, it can be confusing.
When you're looking to find new software, it's even possible that these terms may be used interchangeably. But don't worry, we'll clear it up as best we can!
Human Resource Information System (HRIS) refers to the most general instance of this software, often including the tools needed for daily operations such as information tracking, payroll, and time management or scheduling.
Some also cover a variety of other resources depending on the needs of each business, such as :
Recruiting and Applicant Tracking Systems,
Onboarding,
Leave management,
Employee benefits management,
Employee Development and Training
Performance management
Watch out, not all of them include every characteristic you may be looking for!
Human Resource Management Systems (HRMS) generally have all the capabilities that a normal HRIS software has while also providing a more in-depth look into the analysis of employees through talent management.
This can have varying degrees of usage such as communicating over performance, rewarding top performers, giving feedback for potential improvements, etc.
Not all HRMS software does this, so make sure to choose the one that works best for your company!
Human Capital Management (HCM) has been used by others to reference two concepts. On one hand, it refers to the practices that are used at every level of human resources administration when hiring, developing, and optimizing employees.
It can also be software that, beyond normal HRIS functions, has more complex global functions used with international employees. This could go to providing multilingual information, regulating employees in different countries according to international labor laws, employee planning, and more.
Despite the possible differences between HRIS, HRMS, and HCM, the pure definition is still debated today by experts. The key point to remember is to choose software that responds to your business needs.
Different classification types of HRIS systems
Operational
This type of HRIS system is based on collecting and reporting data and information when it comes to your employees and their positions. This helps with recurring tasks, including :
Employee Information: gather general details such as name, age, employment history, education, and more;
Position Control: visualize filled and unfilled positions to have a more effective overview of the workforce, as well as job titles and details;
Performance Management: analyze the performance of employees and their productivity to aid in the decision-making process when it comes to promotions, or firing, for example.
Tactical
A tactical type HRIS software will focus more on decision-making involving the recruitment and allocation of employees, training, and development, as well as determining compensation and benefits. Main features include :
Recruiting and Job Information: determine which jobs need to be filled, the skills and requirements for listings, track candidate information, and more;
Employee Development and Training: give employees access to training, certifications, and necessary development information;
Employee benefits and compensation: simplify access to benefits and pay for employees and HR services.
Strategic
If your objective is to prepare long-term strategies when expanding and entering new markets, creating new locations, preparing new projects, etc. the strategic type might be best. It can include aspects such as :
Workforce planning: allows you to organize personnel and look at the availability and types of employees to decide how to allocate resources;
Specialized HR Management: offers tools that are specific to HR services to manage labor resources.
Comprehensive
The jack of all trades, a comprehensive style HRIS will often offer many of the varying features from the above three HRIS classifications.
It's a general system that acts as a place to keep all the necessary information surrounding employees, processes, and more. This can help when you're analyzing and performing reports on your business and employees.
What are the central functions of HRIS systems?
Tracking basic HR information
When using HRIS software you'll be able to track basic information such as the demographics of your employees, information relating to their specific job role, previous employment records, and more.
Recruiting and Applicant Tracking Systems (ATS)
HRIS systems can contain tools to reach out to job boards, reach candidates based on listed positions, and filter applicants with specific criteria.
This helps to track the viability of a candidate and the progress of their application and find new people for your company.
Onboarding
HRIS software filters potential candidates more efficiently, keeps track of all their information, and organizes candidates from those that have applied once a new position has opened.
New hires can then access documentation about procedures, meet team members, and more. This makes onboarding quick and easy!
Payroll and leave management
HRIS can allow employees to track their own hours as well as request future leave, speeding up the processes between HR and other departments. By containing this up-to-date information, it makes your payment scheduling much simpler.
Employee Benefit Management
Through HRIS software, employee benefits can be tracked and managed by both the Human Resources department and directly by employees.
This means your employees have easier access to information they need about their medical coverage, their liability insurance, and other benefits that may apply.
Employee Development and Training
As much as HRIS helps HR to take care of their employees, it also allows employees to use the software to develop their skills, do any necessary training, and find up-to-date information.
This comes in handy when updating work procedures, managing employee certifications, and more.
Performance Management
Not only does HRIS software make the lives of the employees easier, but also encourages performance improvement.
HR services or employees can set goals, give/receive performance reviews, and even respond to surveys or self-assessment questionnaires.
Not all HRIS are made equally
Some HRIS can be installed in-house so that it is completely local, while others can be cloud-based services, allowing more virtual accessibility. But keep in mind, HRIS software is made with different benefits and features.
The amount of software has not stopped growing, and it can be hard to choose between them. Now, after learning about the different types of HRIS systems and features available, you'll be able to determine which HRIS software works best for your business needs!
Best tools for you