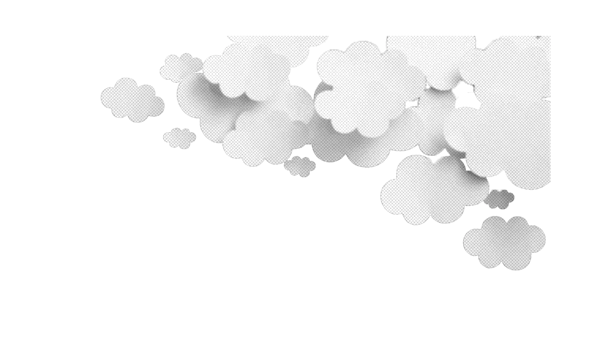 IaaS vs PaaS vs SaaS: what are the differences?
IaaS, PaaS and SaaS. These are the three types of cloud computing services, the management of which is sometimes the responsibility of the user, and sometimes entrusted to a third party.
The purpose of storage should guide you in choosing between IaaS, SaaS and PaaS depending on your expectations, your data and your business tools. Let us focus on the differences between these 3 cloud storage solutions.
What is IaaS?
IaaS (Infrastructure as a Service) is an outsourcing of your hardware IT infrastructure. By taking out a subscription with a supplier, you delegate to him:
installation of file servers,
networks,
storage of your data.
This rental avoids having to take away this equipment - and having to pay for it elsewhere. The service provider relieves you of cloud, hardware, storage and network management. On the other hand, it's up to you to manage:
servers,
software and its configuration,
SOA (Service Oriented Architecture) integration.
Key functions of IaaS
Instead of buying hardware, users pay for IaaS on demand.
Infrastructure can be scaled to meet processing and storage needs.
Companies save the cost of buying and maintaining their own hardware.
Because data resides in the cloud, there is no single point of failure.
Administrative tasks can be virtualized, leaving more time for other tasks.
IaaS Advantages
IaaS cloud infrastructure provides businesses and administrators with complete control and power over software and hardware. They are also responsible for ensuring that they are technologically secure and functioning properly to avoid downtime in critical parts of your company's operations.
Outsourcing therefore spares you certain aspects related to the cloud. For the rest, it's up to your CIO (chief information officer) to ensure that everything is cloud-ready.
Examples of IaaS
Amazon's IaaS,
Numergy's IaaS,
OpenStack open source software,
Microsoft Azure.
What is PaaS?
PaaS (Platform as a Service) is a more advanced IaaS. It consists of outsourcing not only the hardware infrastructure but also your middleware applications:
operating systems,
database,
web servers,
etc.
Key functions of PaaS
PaaS provides a platform with tools for testing, developing and hosting customized applications in the same environment.
Companies can develop and customize apps without worrying about the underlying infrastructure.
Providers are responsible for managing security, operating systems, server software and backups.
Teams can collaborate even if they are spread across different locations.
PaaS Advantages
The biggest advantage of the PaaS model is that it gives you a lot of control over the platform software and applications that are built on. Although you can only control what is built on the platform.
If there is a failure or problem with the hardware or operating system that the platform is built on, the software is affected as well. In return, the maintenance overhead is very low.
Examples of PaaS
Windows Azur,
IBM Bluemix,
OpenShift,
Google App Engine.
What is SaaS?
SaaS (Software as a Service) is the all-inclusive formula for cloud services. It is the most complete version of information system outsourcing. The provider manages for you:
installation,
configuration,
operation,
maintenance.
Appreciated by neophytes, the SaaS applications are also suitable for small structures. When you don't have an CIO within your organization, it is in your best interest to outsource as much as possible rather than recruiting the necessary skills in-house. Especially since by turning to one of the publishers present on this market, you will be sure to be dealing with an expert. While by seeking to internalize it, it will be more difficult to keep you at the cutting edge of technology.
Key functions of Saas
SaaS providers deliver software and applications to users on a subscription basis.
Users do not have to manage, install, or upgrade the software because SaaS providers are responsible for managing these tasks.
Data is secure in the cloud. A device failure will not result in data loss.
Resource usage can be customized based on service requirements.
Applications can be accessed from almost any device with an Internet connection, virtually anywhere in the world.
SaaS advantages
The biggest advantage of using SaaS products is how easy it is to set up and use them: since SaaS products are cloud-based, you only need to log in online to access and use the online applications without having to host the software locally on servers in your office.
It is also highly scalable.
Examples of SaaS
Gmail
Hosted Kerio Connect
Office 365
Dropbox
LeitzCloud
Difference between IaaS, PaaS and SaaS: synthesis
| | | | |
| --- | --- | --- | --- |
| | IaaS | PaaS | SaaS |
| What is it? | An outsourcing of your hardware IT infrastructure | A cloud environment that provides a platform for the development of applications on the Internet | A distribution model for applications via the web browser |
| Main benefit | Offers enormous savings potential in many areas | Adds more features to the concept of providing hardware | Has good pricing and is always accessible |
| Example | Amazon | Windows Azur | Gmail |
Other as a service solutions in the cloud
The flexibility of cloud computing is demonstrated, among other things, by the fact that many more cloud service levels can be created. Offerings include cloud-based storage as a service (StaaS) or backup as a service (BaaS), or the option of (automatically) moving processes to the cloud in the event of local infrastructure failures, disaster recovery as a service (DRaaS). As part of the digital transformation of the economy, it can be assumed that forms of Business Process as a Service (BPaaS) will also emerge when entire value chains are moved to the cloud.
Best tools for you