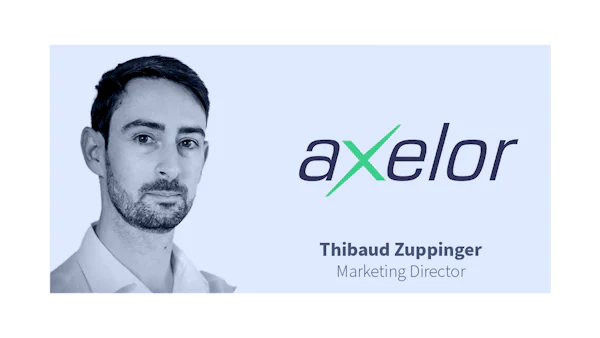 ERP and BPM: the low-code revolution!
In an increasingly competitive environment, it is crucial for companies to adopt tools that allow them to master the complexity of business processes in order to gain agility.
Through its ease of use, low-code represents a real competitive advantage and a performance gas pedal for companies.
Gaining productivity with Low-code BPM: a solution that adapts to all needs and all businesses!
In an increasingly competitive environment, it is becoming crucial for companies to adopt tools allowing them to master the complexity of processes in order to gain agility. Through its ease of use, low-code represents a real competitive advantage as well as a performance accelerator for companies.
Low-code refers to a development mode that allows applications to be created with a maximum of 20% programming work.
The Low-code phenomenon began in 2011, but it was in 2014 that Forrester introduced the term Low-code. Since then, it has continued its expansion into the digital world.
Nearly half of respondents in the Techrepublic study¹ use the Low-code or No-code platforms in their company. Of the remaining 35%, one in five say they want to adopt the technology in the next 12 months. In terms of time savings, a low-code project requires less development time and 70% fewer resources than using traditional development.
Given these significant results, the studies are promising with regard to the possibilities offered by low-code.
Archetype of the ideal ERP: flexible and customizable
If ERP is the foundation for the digital management of your business, BPM Low-code adds unparalleled agility and flexibility on top of it.
To meet the need for productivity (a major challenge for all companies), having a BPM will allow your company to increase its efficiency.
Adopt a BPM solution to streamline your business processes
Business Process Management (BPM) aims to model and optimize the business processes of your company in order to improve its performance.
BPM allows a clearer visualization of tasks, their progress and their attributions. The process consists of several steps that must be carried out in a specific order and include enriched information at each step.
Observation

,

regular

hindsight

on the contributions of the tool,

and its

adaptability

are the main assets of the solution.
The most interesting particularity of a BPM is its reactivity and the possibility of dealing with the unexpected situations, providing a real force of anticipation. For example, Axelor is one of the only ERPs in the market with a BPM platform natively integrated and adaptable to any core business.
5 benefits of BPM
Fast deployment:

Controlled data migration and rapid implementation offer greater efficiency.

Easy to use

: Modeling your business processes will increase responsiveness and work efficiency. The drag-and-drop handling is an asset to perform actions more simply.

Cost reduction

: The use of an expert developer represents a substantial budget in an IT project. Low-code significantly reduces its share of intervention and therefore the overall cost.

Collaborative applications:

Simple and grouped processes facilitate communication with the various departments and employees of the company, for a more effective cooperation.

Reliability of the quality control:

to receive ISO 9001 certification, it is necessary to formalize the processes, carry out quality management, and meet expectations as closely as possible.
Low-code BPM: an asset for competitiveness
The search for a platform that meets the multiple needs of flexibility and modularity becomes crucial for a company to be competitive in a lasting way.
Depending on the Low-code or No-code development mode, you will not get the same results. A Low-code BPM offers more customization than in No-code mode. Low-code finds a space of expression between the two opposing needs of:
having to go through a full development;

or to give more freedom to people who want to code more.
Deployed in Low-code, the BPM saves considerable time and resources. A large part of the activity can therefore be devoted to tasks with high added-value.
Low-code BPM, thanks to its visual tools, makes the overall vision of work and tasks more intelligible between the various collaborators. BPM is an essential technological tool that strengthens communication, the real keystone of a fluid and efficient organization. BPM significantly streamlines cooperation between collaborators, connects its processes, its services, its employees, around the same device.
Low-code ERP with an integrated BPM: towards a tailor-made IS
Low-code BPM makes it possible to be reactive, flexible and to have easy-to-use solutions.
Process optimization, cost reduction and the possibility of customizing and carrying out various projects are many reasons to adopt this type of solution.
Its particularity is its modularity, making it possible to use a wide variety of functionalities or to make its modules specific. It is possible to integrate new functionalities in a few clicks and to adjust the modules according to your needs and their evolution, in order to have an adapted and scalable response which guarantees the durability of your information system in the long term.
¹Survey: The use of low-code and no-code platforms is increasing
Best tools for you