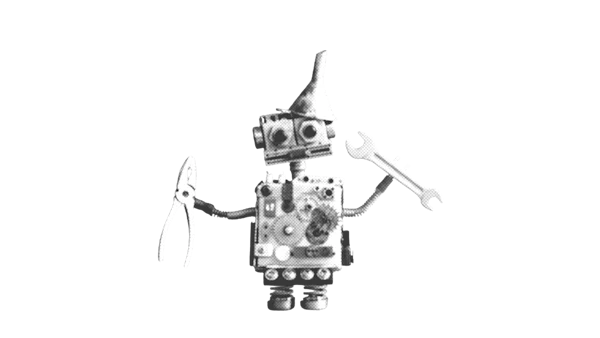 How could optimizing the order-to-cash process benefit your company's strategy?
Following the digitization of processes across all industries, performance is driven by automation. Withstanding the competitive pressure can only be achieved through gains in efficiency, agility, and customer satisfaction.
Optimizing your order-to-cash cycle is one of the most effective levers you can use to improve indicators and boost your organization's growth and revenue.
Where should you start? Well, no worries. This article will walk you through the order-to-cash process.
What is the order-to-cash process?
Definition
The Order-to-Cash process, or O2C or OTC, refers to all the steps required to process an order placed by a customer. Therefore, it is closely related to the customer lifecycle and the supplier lifecycle (also known as procure to pay).
Order to cash, step by step
In order to understand the order to cash cycle, it is important to consider each of the steps it comprises.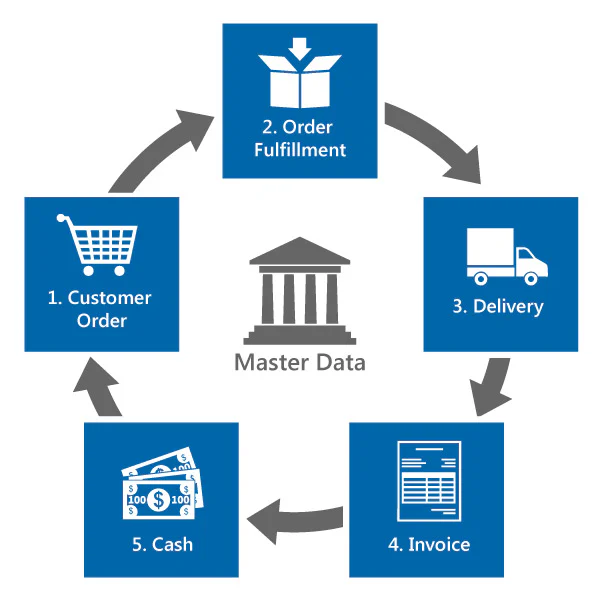 Customer order

: The order can be made through any channel (through

eCommerce platforms

, your

website

, by

phone

, at a

Point of Sale (PoS)

, etc.)

Order fulfillment

: integrating the order into your digital (

ERP systems

, databases, etc

.)

and

administrative systems
Shipping

: this includes the logistics needed to ensure the product is delivered to the customer

Invoicing

: This is when you calculate the

accounts receivable

and send invoices to your customers

Credit management

: this part includes setting payment terms and conditions with customers, but also ensuring they're able to finance and pay on time

Payment collection

, meaning an order is converted into

cash

, which you collect from the recipient
The challenges of order-to-cash
The order-to-cash process is more than a simple operational cycle. Today more than ever, this cycle can be automated and optimized through digitization, to gain a competitive advantage in areas such as:
cost-effectiveness

: optimizing the

O2C cycle

means spending less time on administrative procedures, and focusing on

value-added tasks

to reduce costs and

increase efficiency
delay reduction

: by reducing

cycle times

, you can optimize

cash flows, receive payment faster

and boost

customer satisfaction
quality management

: the main objective of order-to-cash optimization is to deliver a positive

customer experience

, which avoids litigations and enhances

customer loyalty
To make this process more efficient, using adapted tools is necessary. Optimization of the order-to-cash process can only be achieved thanks to automation and innovative technologies.
Using tools like Odoo allows you to avoid the challenges you would otherwise face. You can create automatic actions, significantly reduce wait times, guarantee full accountability, and boost your customer support. What's more, with Odoo's fully integrated app ecosystem, every order-to-cash you make will be updated in your other modules!

The most complete modular ERP on the market
Learn more about Odoo
How to optimize the order-to-cash process
An overview of relevant software
There are different solutions and many tools to optimize the O2C chain. Various types of software can be used to increase the efficiency of your processes. These can be CRMs, ERPs, analytics tools…
Regardless of the solutions, you choose to implement, some functionalities should always be considered, including:
order fulfillment

and

processing automation
customer data

centralization

communication and

collaboration tools

(instant messaging, task management…)

analytics tools

(dashboards, custom reports…)

paperwork digitization

, to manage documents more efficiently

invoicing

and

quote management

tools

integration with other solutions (

ERP

with

CRM

for example)
These ensure your company can benefit the most from its digitization efforts.
Benefits of using specialized software
Process automation
Managing the customer lifecycle requires human intervention every step of the way. Human errors happen, issues may arise, and a mistake can cause rippling effects over the entire chain. Inventory management is especially vulnerable to such errors. Optimizing operational processes with automated solutions limits the risk of errors occurring.
Low-value added tasks optimization
Low-value added tasks such as manual data input are easy to automate. Once freed from these petty chores, your teams can focus on delivering better customer experiences.
This can enhance your loyalty rate and bring real value to your business.
Communication improvements
Using tracking systems to have a more accurate understanding of what happens at each step of the O2C process avoids conflicts and confusion. Transparent and timely communication between your teams helps foster trust and this bond is the basis of a good customer relationship.
Performance analysis
Data analysis solutions can give valuable insights. Performance tracking and analysis can help you identify and solve problems and bottlenecks along with the order-to-cash process.
Customer data collection
Collecting and centralizing accurate information about your customers can help you:
avoid errors and delays during the delivery process, which could damage

customer relationships

and

brand image

gain a more accurate overview of your business and its customers,

to define better

business strategies
Better customer experience
Delivering better customer service is perhaps the most important benefit of using technology to digitize the order-to-cash process.
With the proper tools, you should be able to deliver a frictionless customer experience every step of the way. Seamless exchanges between your business and its customers are essential to long-term success. Proper communication ensures orders, as well as litigations, are received and processed smoothly.
Conclusion
The digital transformation of businesses worldwide means that companies must optimize business processes to remain relevant and competitive. Nowadays, businesses should adopt a multichannel approach to reach out to customers.
Using innovation to ensure your company is able to meet the demand created by changing customer habits is the best way to maintain or gain a competitive advantage over your competitors.
Embracing the digitization of business and guiding your teams towards more efficiency can lead to huge benefits.
You can work towards this goal now, one step at a time. Take the time today to train and equip your staff with the best practices related to order to cash, and you will be on your way to success tomorrow.
Software Recommendations