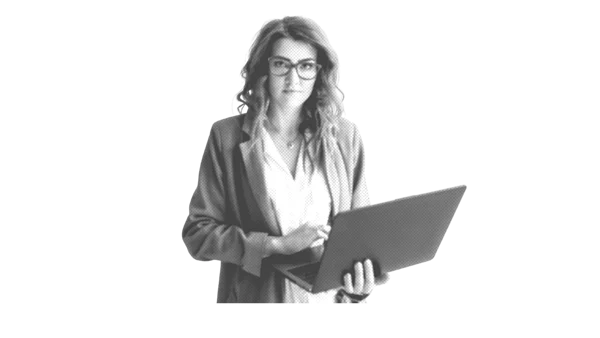 Facilities Manager, key player for an optimized work environment
What does a facilities manager do? First of all, you should understand what is facility management and how it can help you optimize your work environment
As an essential role for a quality working environment, facility management has a significant impact on businesses, particularly their operational and economic performance.
It is therefore interesting to understand its challenges, whether they affect employees' working conditions or the company's overall productivity.
Facilities Manager Job Description
Functions
A facilities manager is the professional in charge of the correct maintenance, security, and work facilities through quality operation and strategic management of companies.
These activities concern both infrastructure and occupants:
Building maintenance,
Management of technical rooms and fluids,
Cleaning of the premises,
Safety,
Mail management,
Reception, etc.
Salary
The average Facilities Manager salary in the United States is $99,645 as of December 28, 2020, but the range typically falls between $85,430 and $114,001.
Qualification
For starting to work as a facilities manager it is not required to have a diploma, however, it is required to possess these most important skills:
Work well under pressure
Capable of managing multiple sources
Good coordination and planning
Very organized
Hour flexible
What is the goal of a facilities manager?
To guarantee a safe and compliant precinct by providing an efficient working environment by:
meeting their job requirements,
complying with health, safety, and environmental standards.
Guaranteeing environment tenant satisfaction
What is the Facilities Manager role?
The main role of a facility manager is to guarantee the correct functionality of the facility, as well as optimize it, in order to ensure overall premise productivity; furthermore, is the person in charge of keeping up to dates inspections, predictive maintenance, and organizing all security measures to assure a safe and harmonious work environment.
Seeing as a facilities manager must be able to guarantee the functionality of a facility, it incorporates different services that maintaining an environment require, such as temperature control, electrical management, supplies, utilities, etc. and if not managed correctly employees or tenants will not be satisfied with the premise and will want to leave.
Responsibilities of Facilities Manager
Facilities manager offer different services for maintaining an efficient and effective work environment that go according to the tenants or employees needs, services such as:
Technical and civil engineering support
Maintenance of outdoor installations,
monitoring the correct operation and availability of the installations,
anticipating breakdowns and failures,
ensuring the durability of the equipment.
Energy management and sustainable development
Management of technical rooms and fluids,
Electrical engineering: electrical installations, lighting, etc,
Climatic engineering: regulation and control of energy expenditure (air conditioning, ventilation, heating, or HVAC),
Health and safety,
Infrastructure safety: maintenance, control of compliance with standards,
Risk prevention measures: fire prevention (installation of fire extinguishers, documentation), signposts (evacuation, etc.),
Premises protection: alarm systems, intercom systems, video surveillance.
Functional needs and purchasing
Supplies purchasing,
Reprography service,
Room management,
IT asset management or outsourcing (partial or complete outsourcing of the management and maintenance of a company's information system).
Quality of the working environment
Maintenance of green spaces, soil maintenance, and pest management,
Cleaning of the premises and common areas,
Restoration,
Waste management.
External relations of the company
Reception, visitor management,
Switchboard,
Mail management,
Concierge and security services.
Interior design
Painting and decoration,
Partitioning,
Locksmithing,
Floors and carpets,
Installation of kitchens, sanitary facilities, showers, etc.
*Not all services, previously mentioned, apply to a facilities manager full job; this can vary depending on the work environment and the tenants' needs.
The challenges of a Facilities Manager
Cost Optimization and Productivity
The facilities manager main objective is to take over activities that have little added value for the company, with the purpose of reducing costs. Operating expenses must be optimized while guaranteeing the comfort and efficiency of employees in their tasks.
Thus, efficient facility management enables companies to :
Expand efforts on core business,
Increase performance,
Create value.
Quality of life at work
A facilities manager has to ensure that the company provides a pleasant space for its visitors and employees.
But in addition to ensuring good living and working conditions, the FM :
Creates original spaces, encouraging employees to exploit their full potential;
Encourages the circulation of information;
Simplifies employee networking, service providers, subcontractors, and customers.
Compliance and responsibility
Every company has risks; one of FMs main affairs is planning a risk management strategy to ensure the safety of occupants and prevent all types of hazards.
Facilities manager aim to achieve liability objectives:
social,
sanitary,
environment.
Value creation
The notion of service takes on a new dimension: whether it concerns occupants, employees or customers, the main focus is now on the human factor.
Services are designed to detect shortcomings, improve, bridge the gap between people and their expertise, encourage action, test, then innovate... and take up the challenges to create value, in addition to ensuring the sustainability of infrastructures.
Solutions for modernizing facilities management
The best way to simplify a facility manager's workload is to use tools for simplifying function, in order to keep up with ever surging problems that may arise.
These solutions will depend on the facilities manager field of function:
Mobile reports of on-field inspections
Security services, security guards, quality audits... an appropriate tool makes it possible to move towards dematerialization and centralize documentation relating to efficient building management.
Management of interventions and rounds
This type of application helps you supervise your on-field team and manage all interventions in real-time. By tracking employee process and progress facilities manager will be able to identify if the objective will be achieved by the timeline if there is a logistics problem and what to do.
CMMS for site maintenance
CMMS (Computerized Maintenance Management System) is designed to optimize maintenance services by including the management of equipment, corrective or preventive maintenance, requests for intervention, etc.
Safety management
For regulatory and practical reasons, safety is not always part of facility management contracts; employers, wishing to reinforce assets security and employees, can choose a dedicated solution.
Industrial and commercial cleaning management :
Dedicated tools make it possible to offer employees an office that is pleasant to live in and meet hygiene standards, which sometimes have to comply with very strict legal regulations.
By the use of these operation management tools, facilities managers can automate their functions, enabling them a more optimal working environment that is easy to manage, allowing them to focus on more heavy tasks.
Facilities Managers, the heart of an effective company development

Company environments are becoming broader and more inclusive, an FM should focus on the issues of eco-responsibility, well-being at work, and the digitalization of processes, in order for guaranteeing the effective management of his environment, as well as customer contentment. In his hands relies on the satisfaction of the tenants or employees that look for a safe, secure, and optimal environment to develop, without distractions, their work.
The use of new technologies are revolutionizing work environments, leading to a transformation of the service model itself: thanks to cutting-edge technologies and latest-generation tools, facilities managers can improve their operational efficiency while offering greater added value to their customers.
And what is facility management like for your company?
Best tools for you