Convert more Browsers into Buyers with Convertize
Predictive notifications
SmartPlugins to personalise your web pages
A/B testing and Split testing
We want to make Consumer Psychology easily accessible to every online business.
With Convertize, we offer a solution that can improve the profitability of any online marketing campaign.
Analytics tools tell you what visitors have done, but they don't tell you what's missing to convince them to sign up or buy on your website.
Building and testing optimisation hypotheses can be long and complicated work. A/B testing tools often produce complicated data that only statisticians or mathematicians can understand and effectively analyse. Also, these tools increase the risks taken by marketing teams when using incorrect settings or choosing random hypotheses.
Creating Convertize, we have spent a lot of time simplifying things so that marketing teams can grow their revenues more quickly - by directly applying the best persuasion tactics on every page of their website.
For every single tactic, we have analysed and documented the scientific research and consumer psychology behind it. We have also identified the best websites that use these tactics successfully on a daily basis.
Convertize is a unique and ideal solution that compliments any branding or acquisition campaign on networks such as Adwords, Facebook or Outbrain.
Editor: Convertize
Convertize demo and screenshots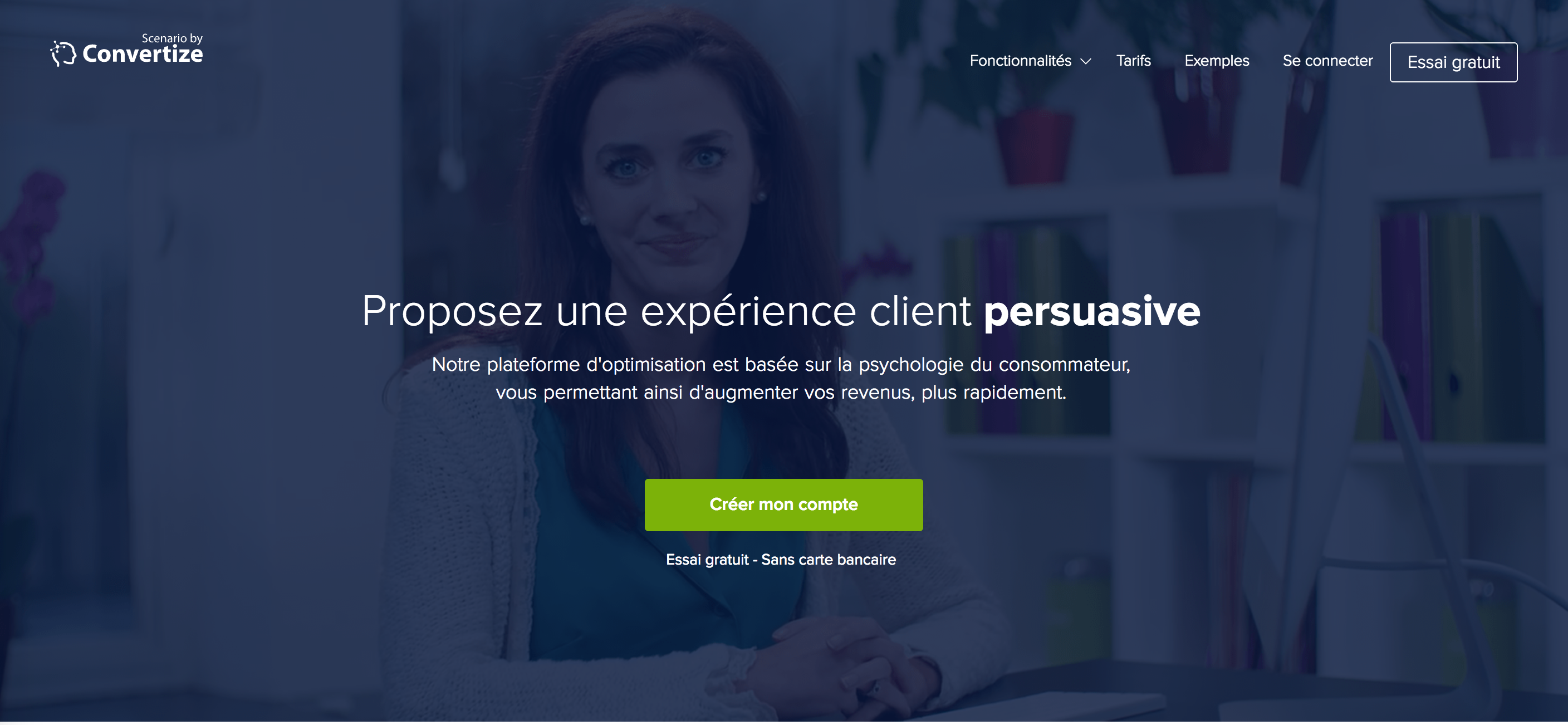 Convertize customers
No customer reference