For better than three decades IGE-XAO has developed ECAD solutions for shops as small as the lone wolf consultant to large staffs focused on automation, manufacturing, machinery, energy production, aerospace and transportation.
Electrical cad software for easily creating wiring diagrams
SEE Electrical comes in Basic, Standard and Advanced versions, enabling you to choose what you need. Various modules extend the software for assignments like 2D cabinet layout and 3D panel manufacturing. One interesting module provides intelligent drawing legacy handling for maintenance services and departments managing paper or DXF/DWG plans. Interfaces for workgroup systems are available.
SEE Electrical Basic A cost-effective, entry-level solution
SEE Electrical Basic is the ideal entry-level solution for all industries.Its numerous functions and attractive price make it an easily accessible choice for smaller businesses involved in any aspect of electrical engineering.
SEE Electrical Standard A feature-rich, high value option
SEE Electrical Standard is the second level of SEE Electrical. An economic solution to deliver distinct advantages to those users who regularly produce and revise electrical documentation.
SEE Electrical Advanced For the highest level of electrical design
SEE Electrical Advanced is the top level of SEE Electrical. It offers a high-end, professional system for electrical diagram design that substantially reduces development times.
Editor: IGE+XAO
Strengths of SEE Electrical
Easier
offers real-time and automatic functions
apidly and efficiently develop and manage complex electrical
SEE Electrical demo and screenshots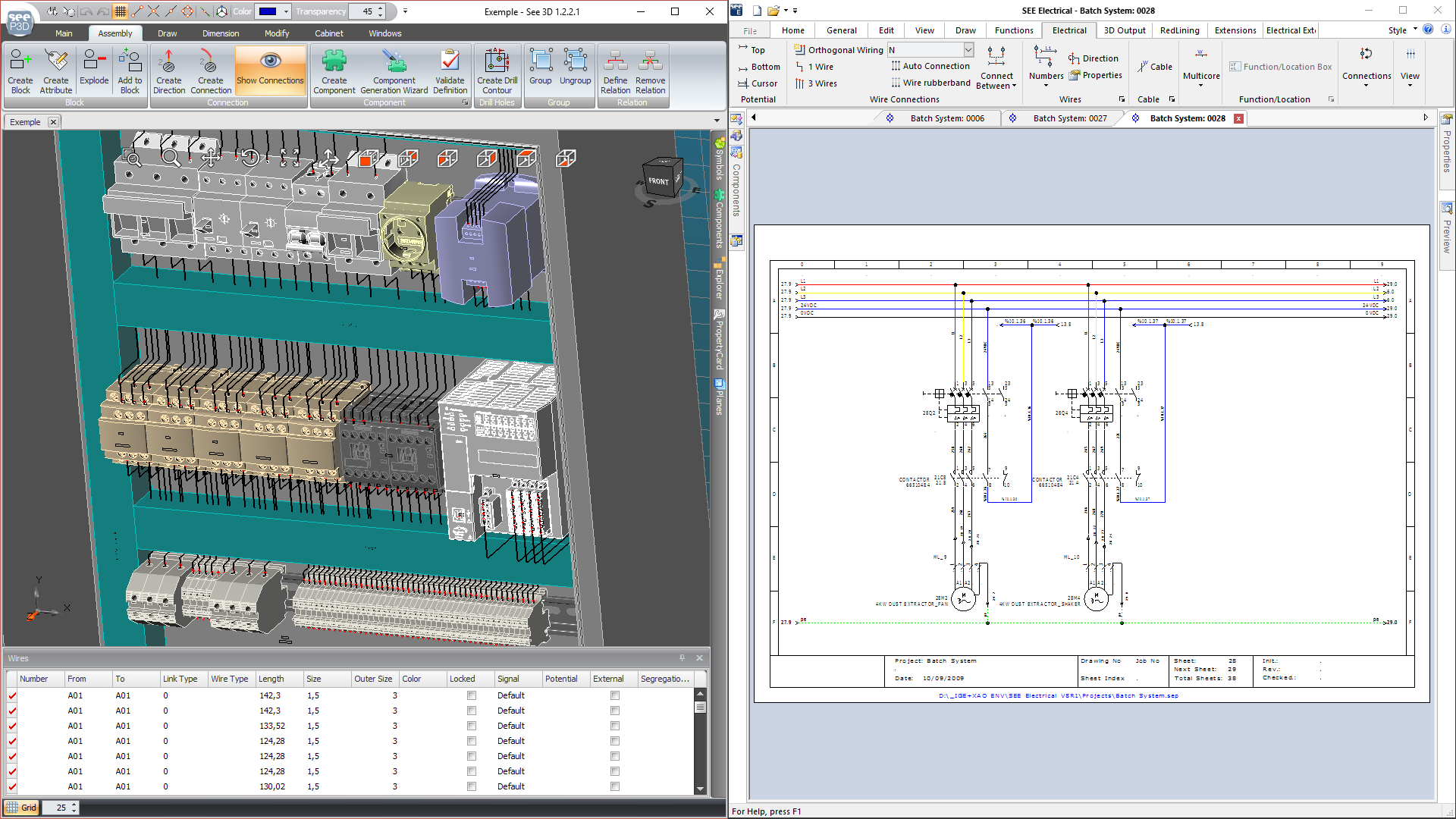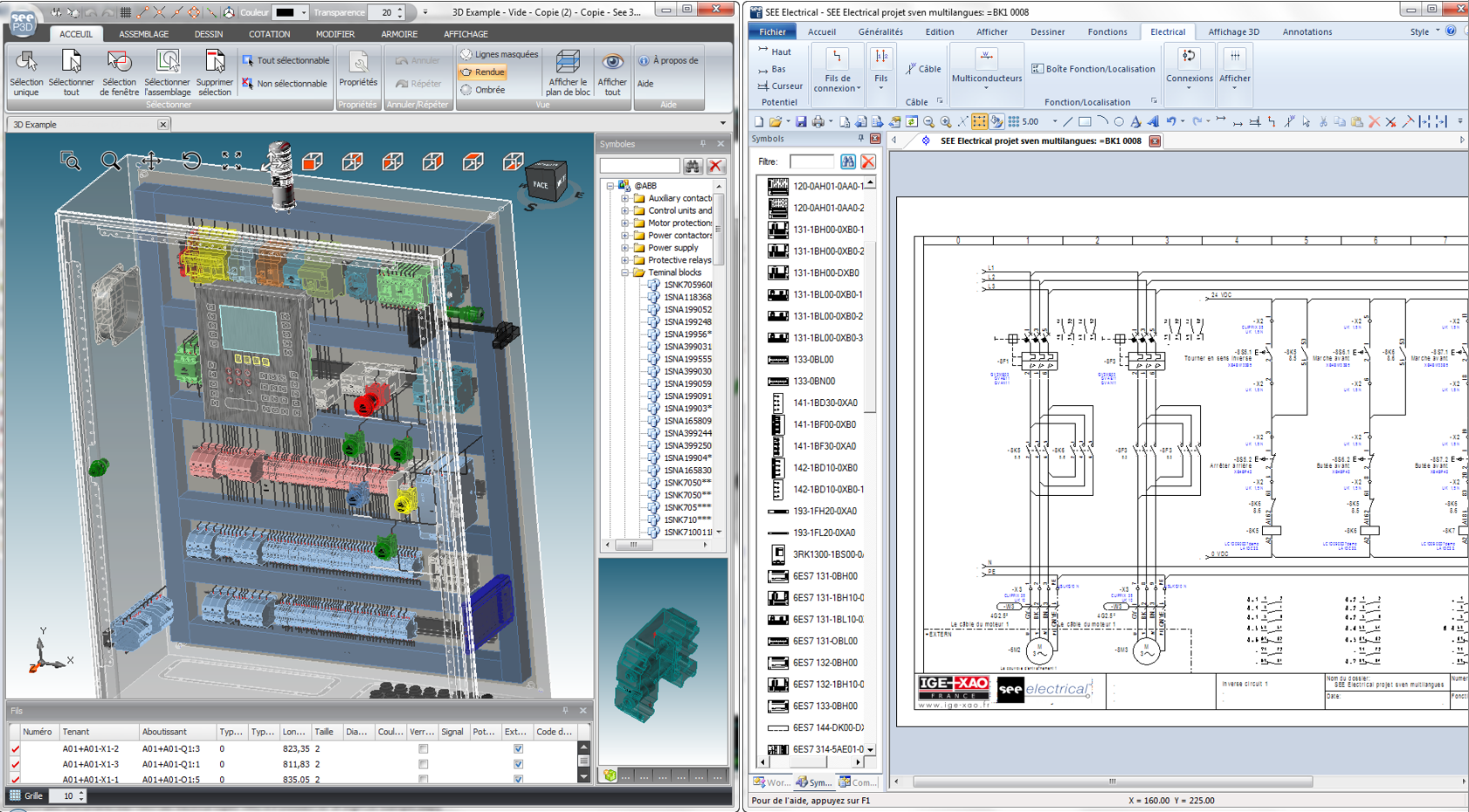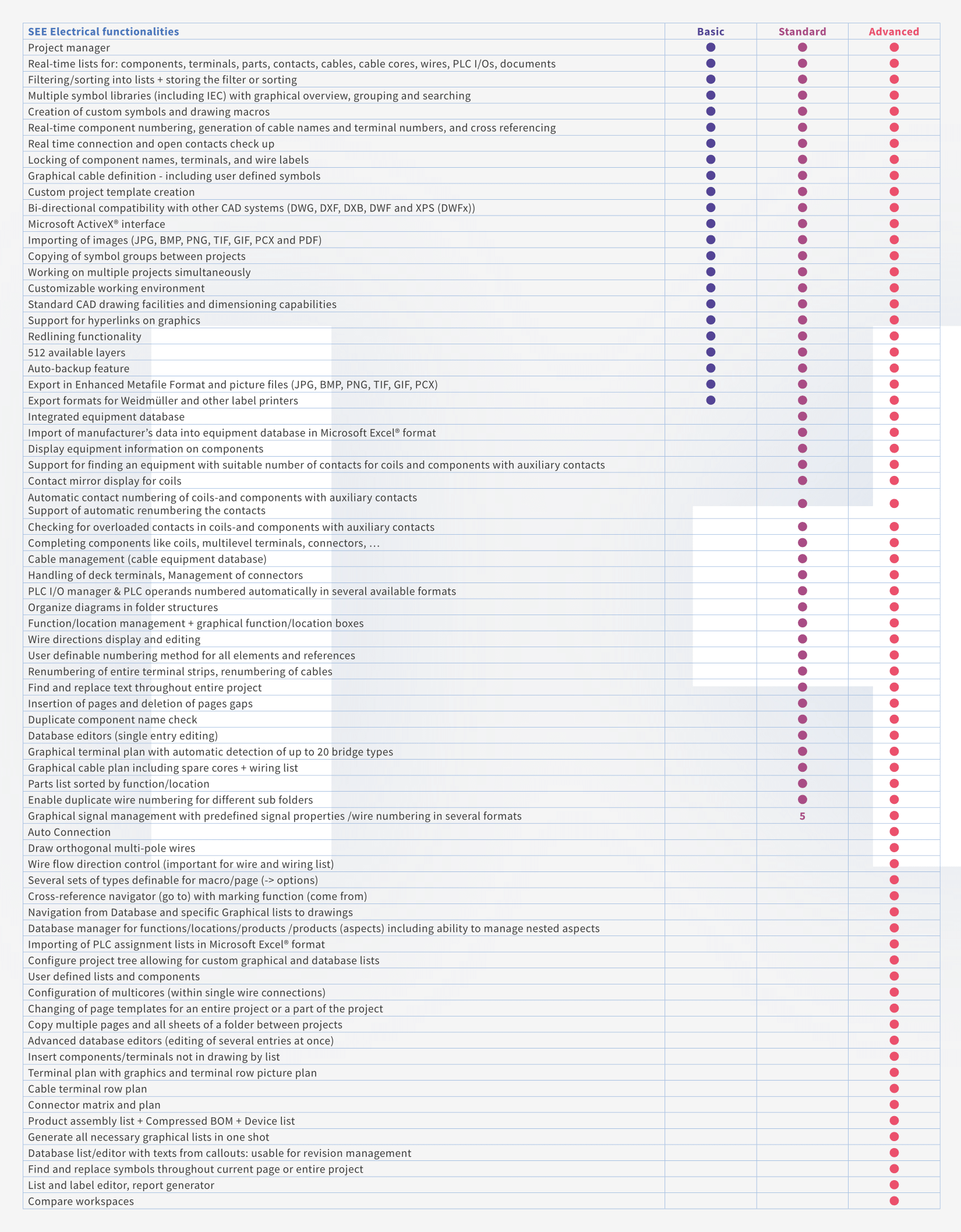 SEE Electrical customers
No customer reference