Weglot is born from a simple idea, offering a webiste or web application in multiple languages should not be complicated.
Weglot
Weglot is a technical solution for web applications owners or developpers to translate and display their website in multiple languages.
Additionaly, Weglot allows users to manage their translations from a simple and userfriendly dashboard, with access to machine, human (user generated) or professional translations.
Key benefits:
Remove time consuming and expensive development processes when going multilingual
One place to manage all translations, accessible and built for teams in charge of content
Dedicated integrations by web technologie to optimize performance
Editor: Weglot
Weglot demo and screenshots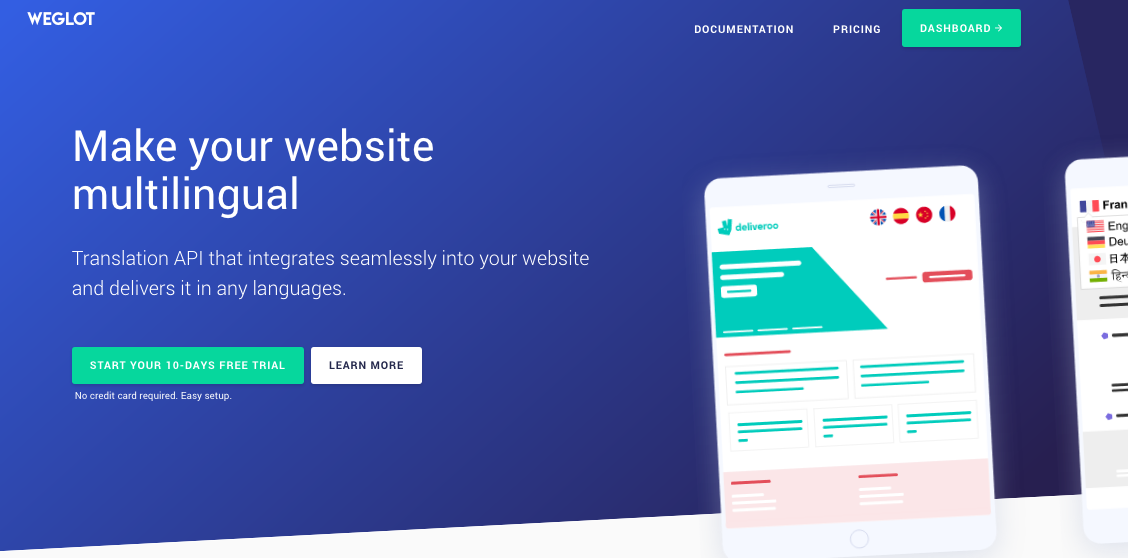 Weglot customers
No customer reference