MercuryGate is a Transport Management System that can be used for all types of shipments including road, rail, sea, or air freight. Its platform lets shippers, third-party logistics providers, freight brokers, freight forwarders and carriers work together in a synchronized environment to plan and optimize shipments.
MercuryGate's list of features include:
Increased visibility at an SKU level
Available on-premise, cloud dedicated or cloud shared platform
Multimodal, intermodal, multi-leg planning
Decision support
Highly configurable interface
Available on mobile devices
Why should you choose MercuryGate?
Easy to integrate with external software such as ERP systems and WMS systems.
Available as a cloud-based software: You can use MercuryGate from anywhere and scale your organization dynamically.
Manage all types of transport: MercuryGate can be used for all types of shipments including road, rail, sea, or air freight
Detailed visibility: Possibility to track all of your shipments to pinpoint their exact location
Stay ahead of capacity constraints: Find carriers that are capable of meeting your requirements
Editor: MercuryGate International
Strengths of MercuryGate TMS
MercuryGate TMS demo and screenshots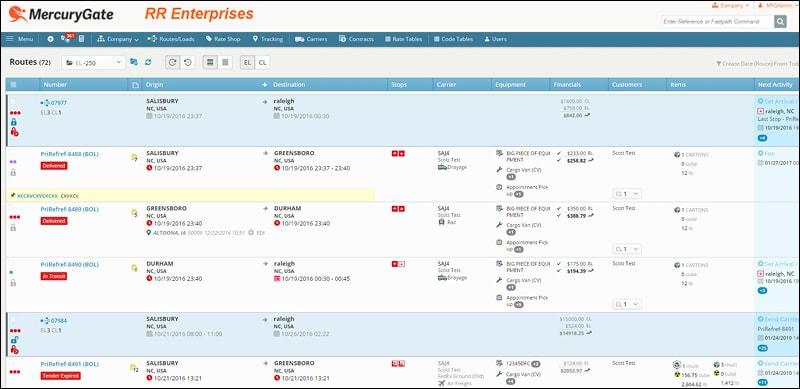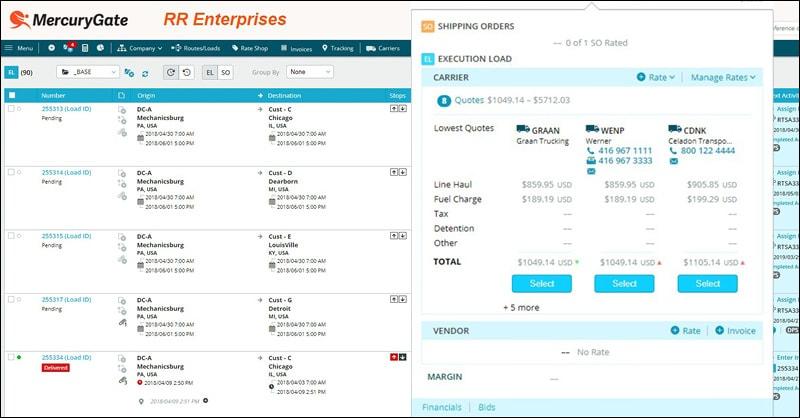 MercuryGate TMS customers
No customer reference