Zervant is an invoicing solution aimed specifically at small businesses, which allows you to: create invoices and quotes, send them in various formats, and track outstanding payments, amongst a range of other features which are particularly useful for small companies. In France, the software is free, allowing you to create an unlimited number of documents.
The distinctly clear and intuitive interface allows you to quickly generate quotes and invoices. You can then send these to your clients in email or paper format.
The software allows you to track your receipts by counting and importing bank statements. A unique view enables you to track your payments using various filters. Custom reports are then generated almost automatically for you to easily export and share with your accountant.
The sales and accounting reports also provide a clear overview of your income.

Prices: Free in France.
Editor: Zervant
Zervant demo and screenshots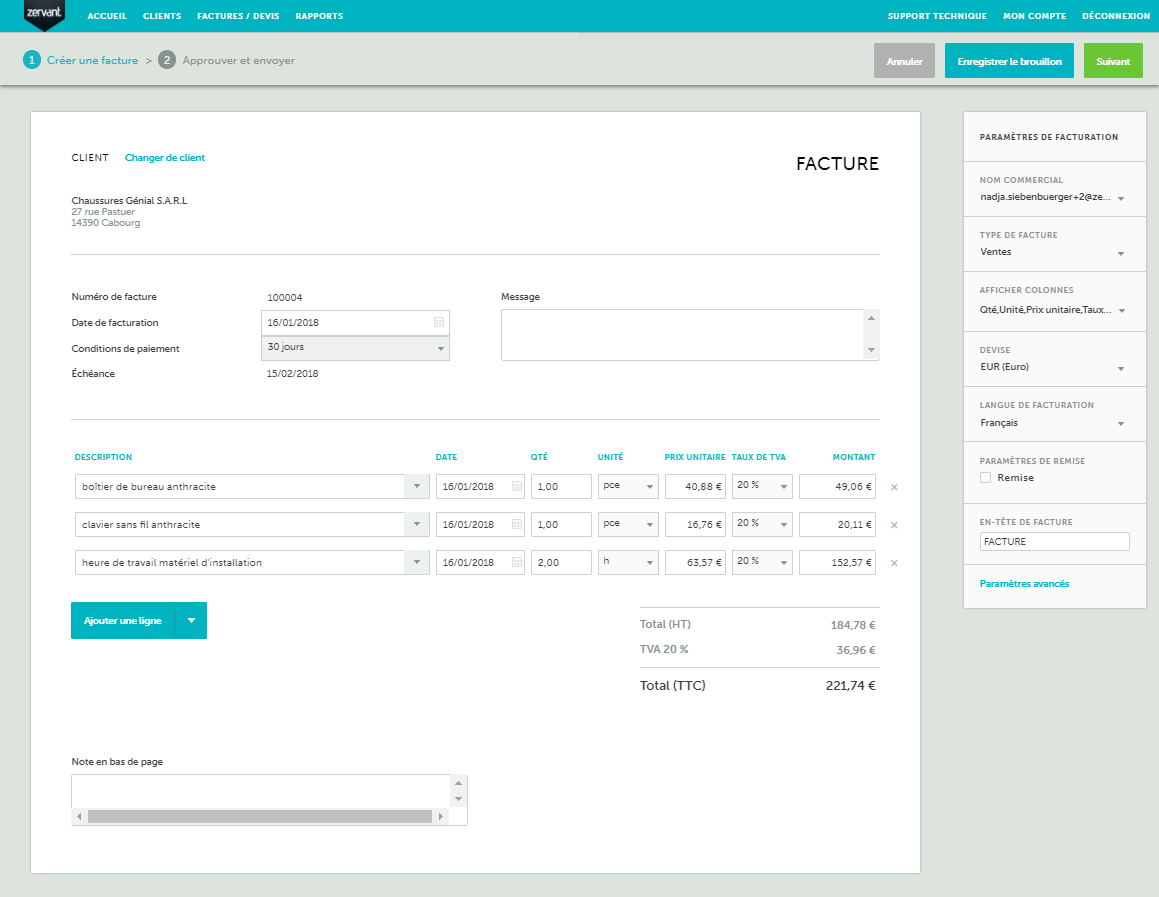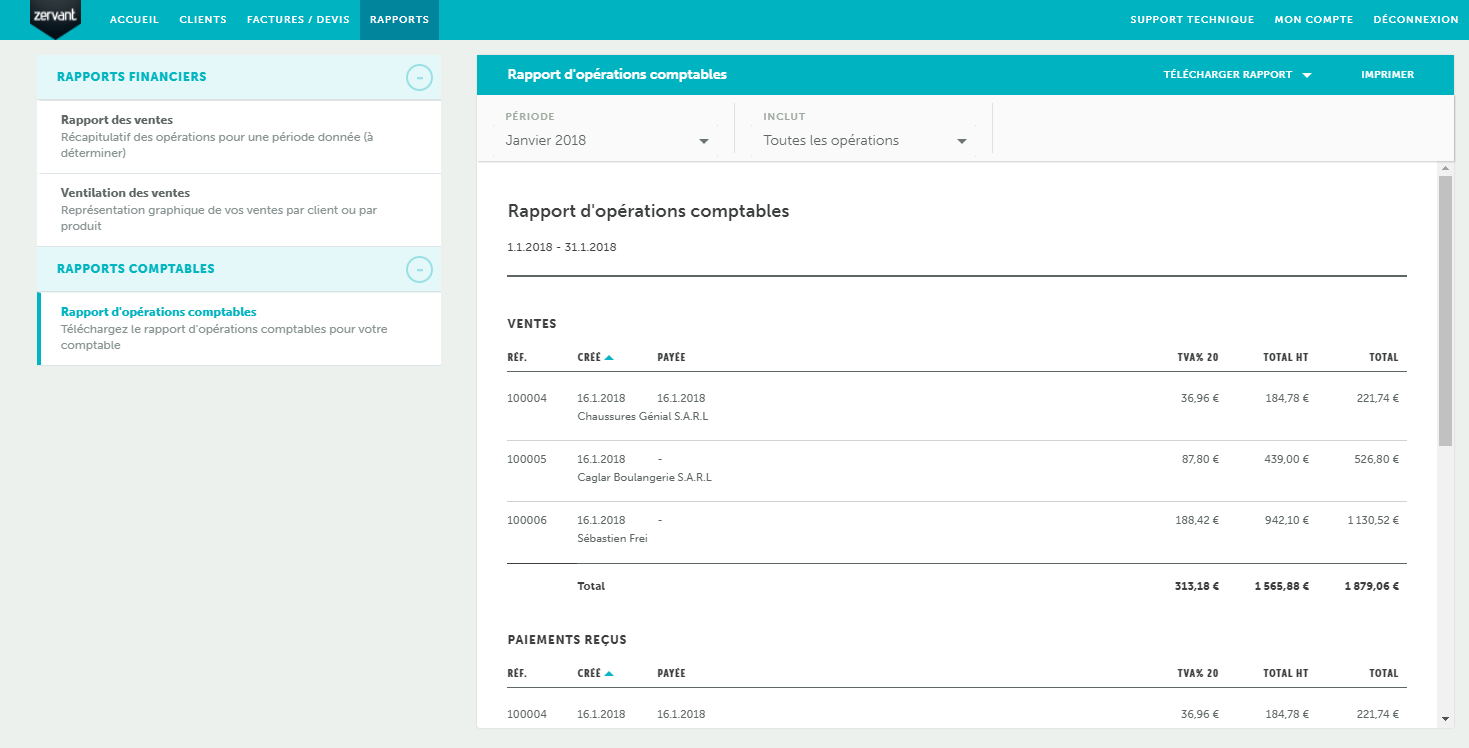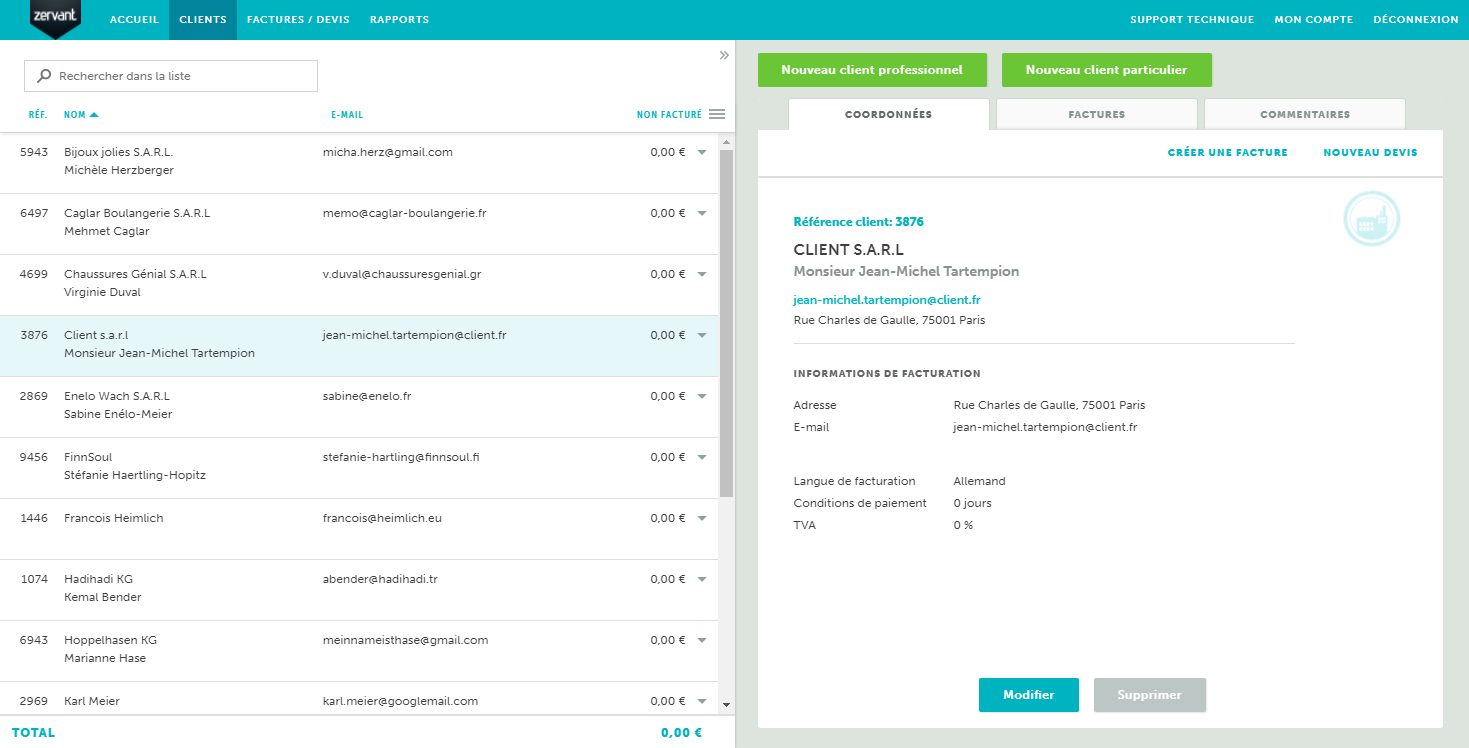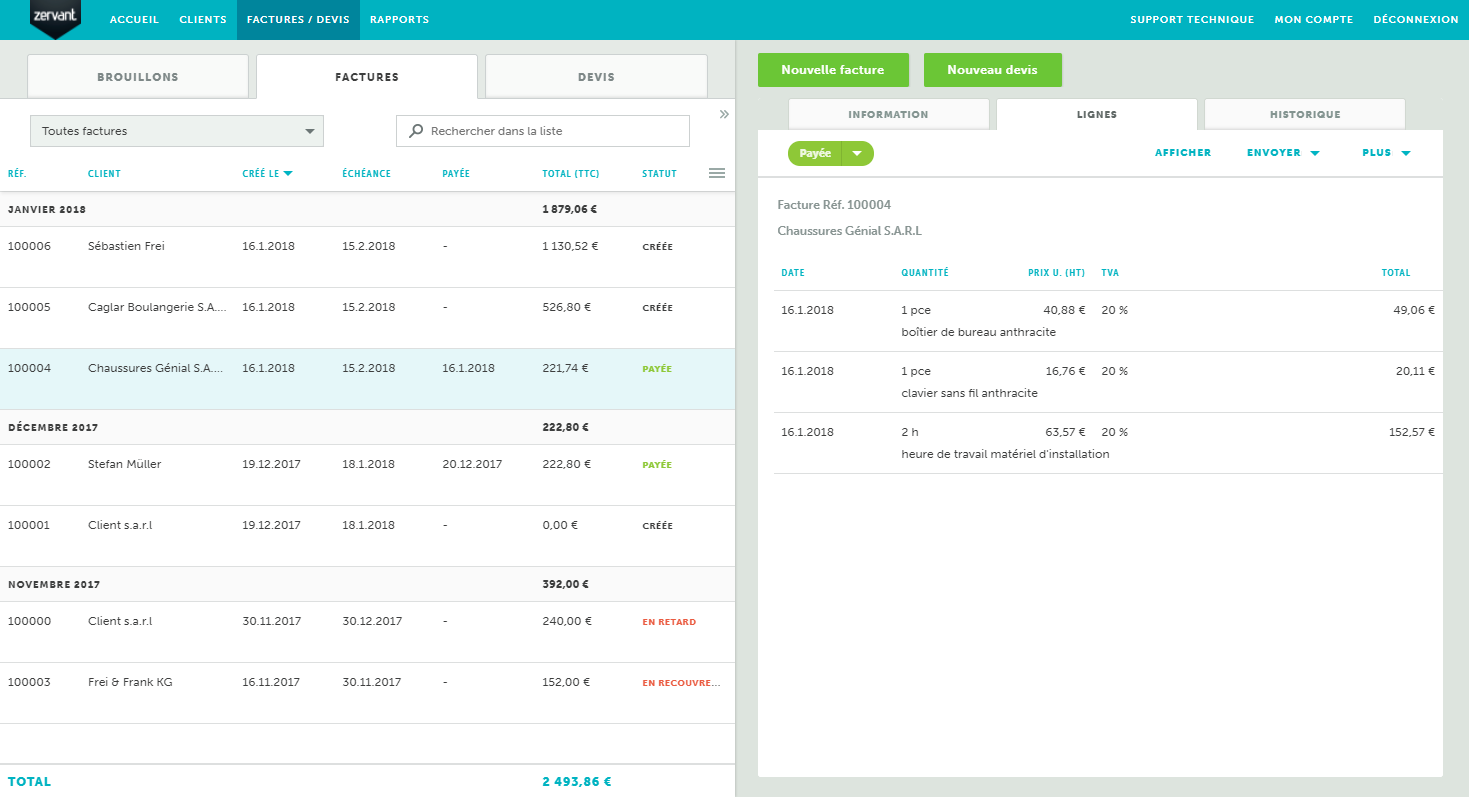 Zervant customers
No customer reference