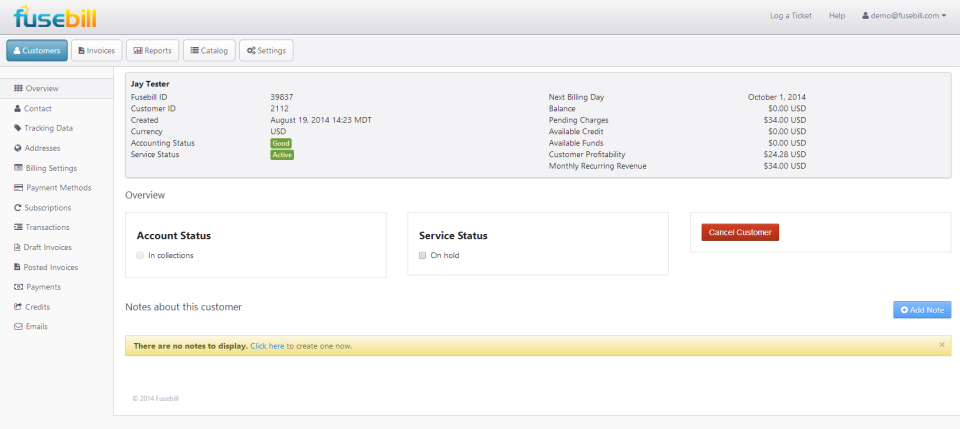 Fusebill
Presentation of Fusebill
Why should you choose Fusebill?
Fusebill is a subscription management solution that simplifies subscription and billing management by automating manual accounting, financial processes and workflows.
Its cloud-based platform gives companies the freedom to grow their businesses, the flexibility to capitalize on new product opportunities, and the agility to maintain a competitive.
Among the many features of this software, you will find price transparency, real-time business insights, high security and speed.
What are the features of Fusebill?
Fusebill's list of features include:
automated recurring billing,
billing management,
collection of payments,
integration with other payment gateways.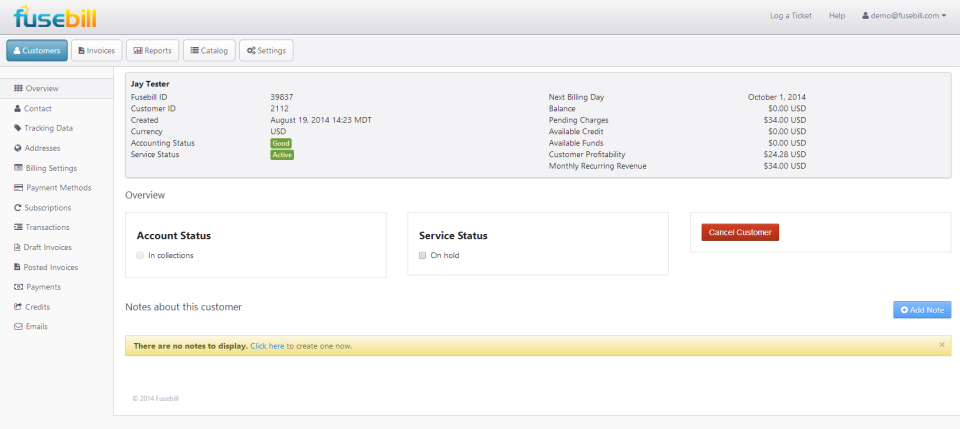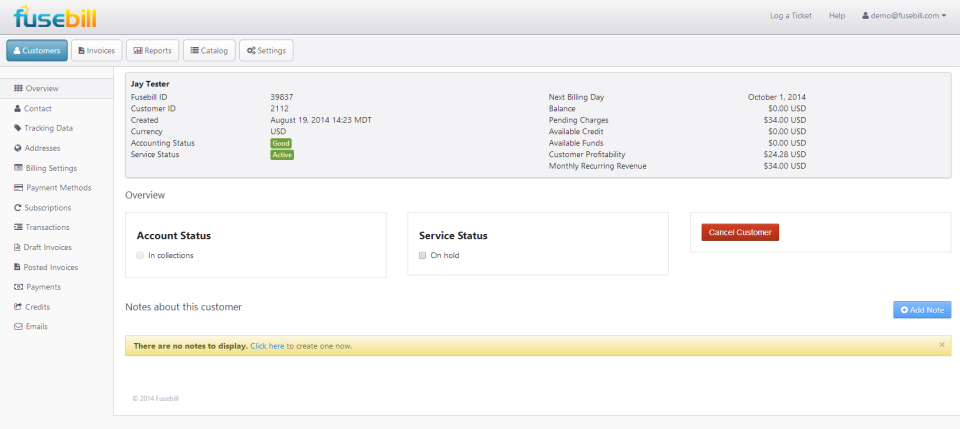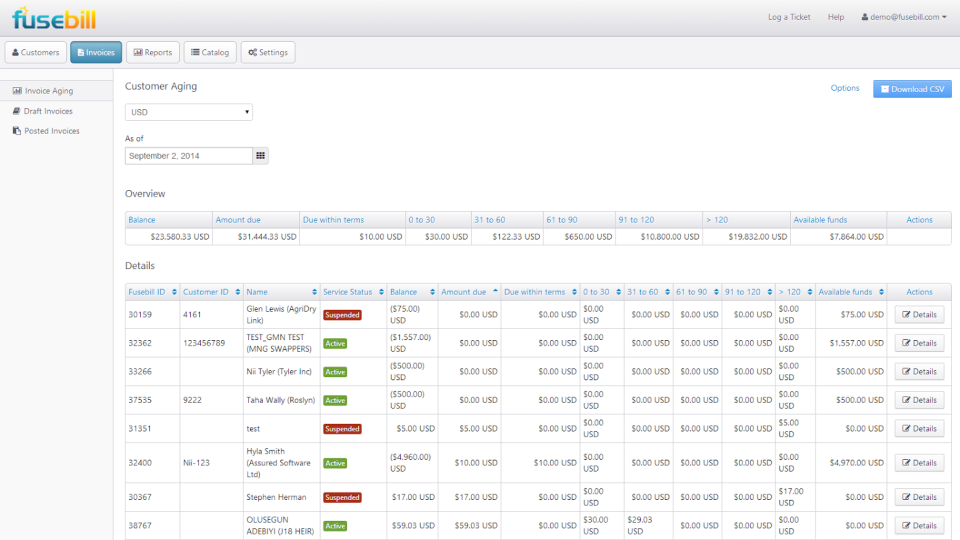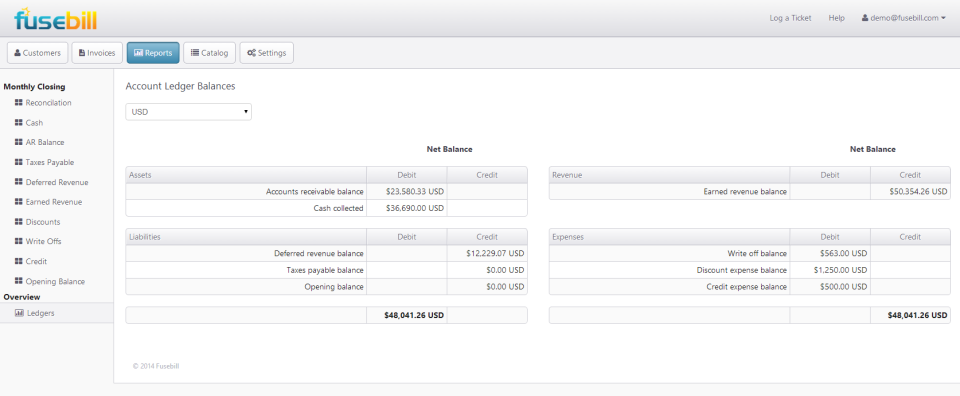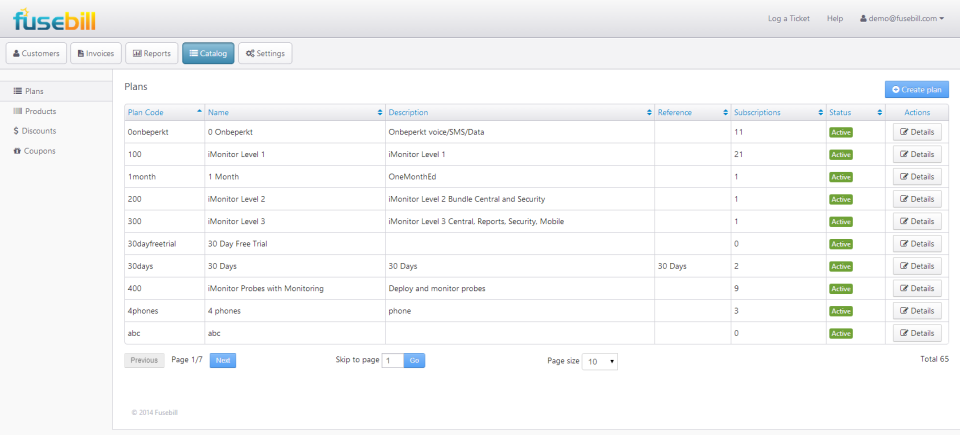 Prices and features of Fusebill
Security & Confidentiality
Secure Sockets Layer (SSL)
Customer reviews about Fusebill (0)
No reviews, be the first to submit yours.