ProAbono: in summary
ProAbono is a subscription management platform for SaaS solutions. Our platform is designed to automate all stages of the subscription sales process:
› Online subscription: Scale-up your customer acquisition ProAbono helps you to automate online subscription, from the Pricing Table to the Payment. Personalize the customer experience depending on customer type, language or geographical area
› Invoicing: Invoices and credits notes in a few clics
ProAbono makes complex tasks easy. It deals with the day to day operations by calculating and sending invoices. It automates the payments issues. It lets you get by 'offline' payment (wire transfer, check...) whenever you need it.
› Revenue collection: Any Currency, by Card or Direct Debit
The best payment gateways are already integrated in ProAbono. Charge for euros, dollars or local currencies. Recoverable payment issues are automatically retried. Card and Direct Debit charges are streamlined so you can supervise everything in the same interface. Finally, ProAbono is designed to minimize the number of transactions with your payment gateways.
› Customer notifications: Alert your customers & reduce customer care
ProAbono sends invoices to your customers. If payment is automated, then an automatic debit notice will be included in the invoice. In some identified cases of payment issue, a notification is sent as well so the customer can solve the problem on its own.
› Customer Portal: Great Customer Experience in no time
The ProAbono Customer Portal automates a lot of customer support by letting your customer manage their subscription and billing information in autonomy. Fully personalizable, it is designed to be integrated seemlessly into your online service.
We will allow you to:
Reduce your operational costs: A small team can handle a large number of subscribers
Increase your business agility and optimize your average basket

Build tailor-made offers that are then automated
Make tailor-made and self-service offers coexist (self-service)
Segment your offers by customer typology
Adjust your offers in real time, without technical intervention

Reduce your time-to-money by easily integration into your ecosystem (CRM, accounting, SaaS tools ...) via fast and secure RESTful APIs.
Its benefits
Dedicated exclusively to SaaS solutions
Suitable for all models: subscription, consumption...
Unlimited interconnection to third-party systems
Certifications:GDPR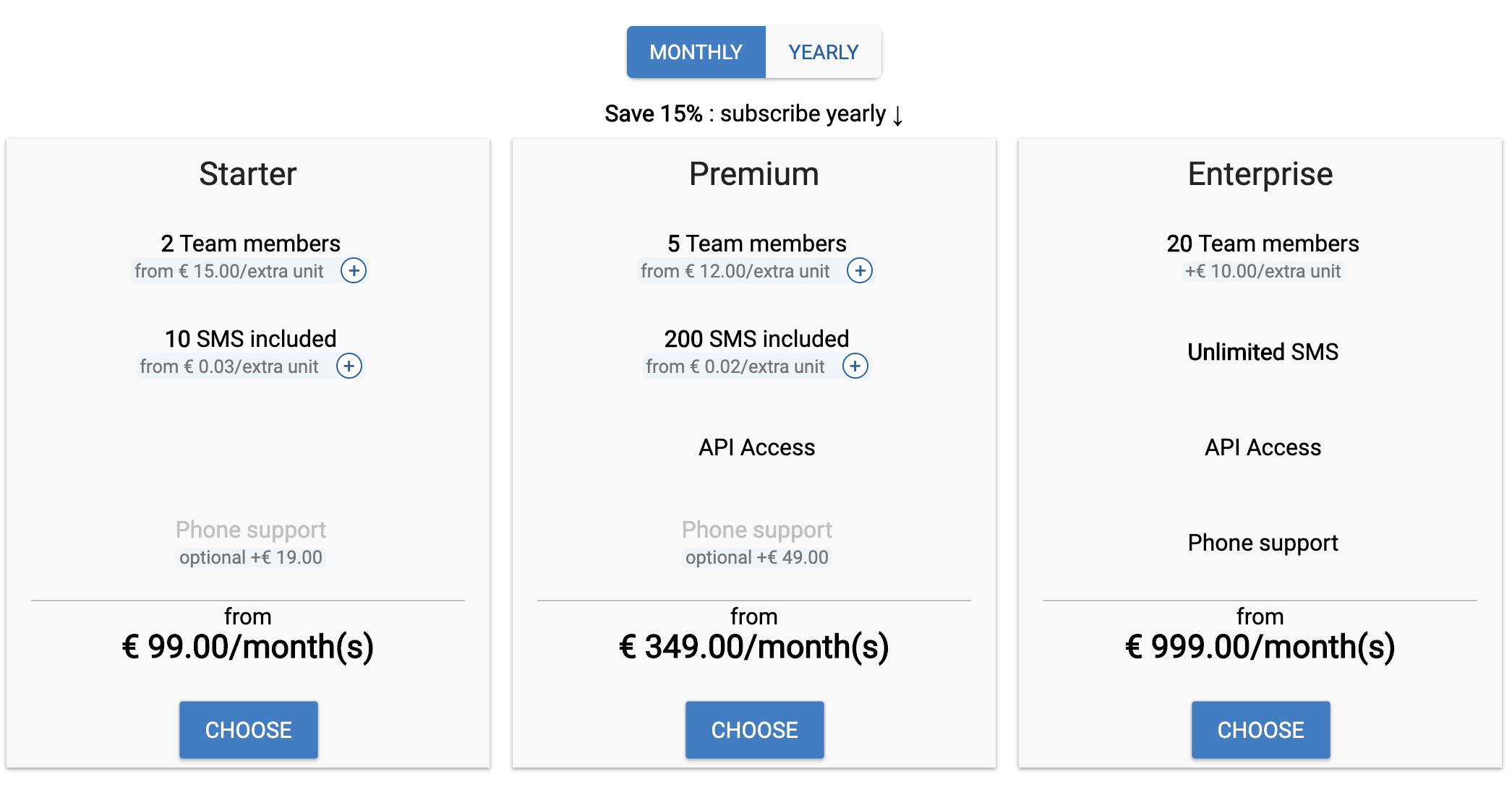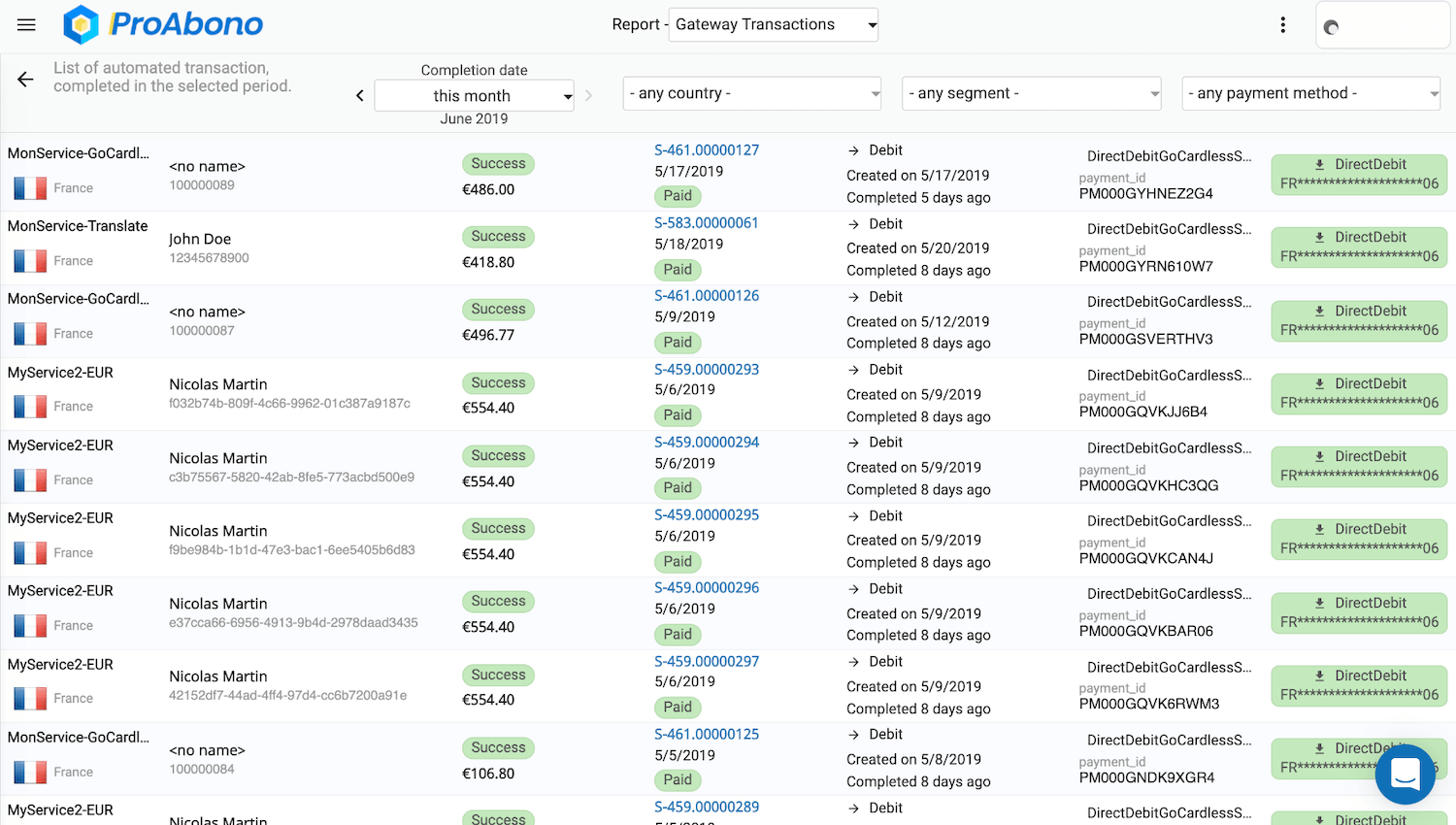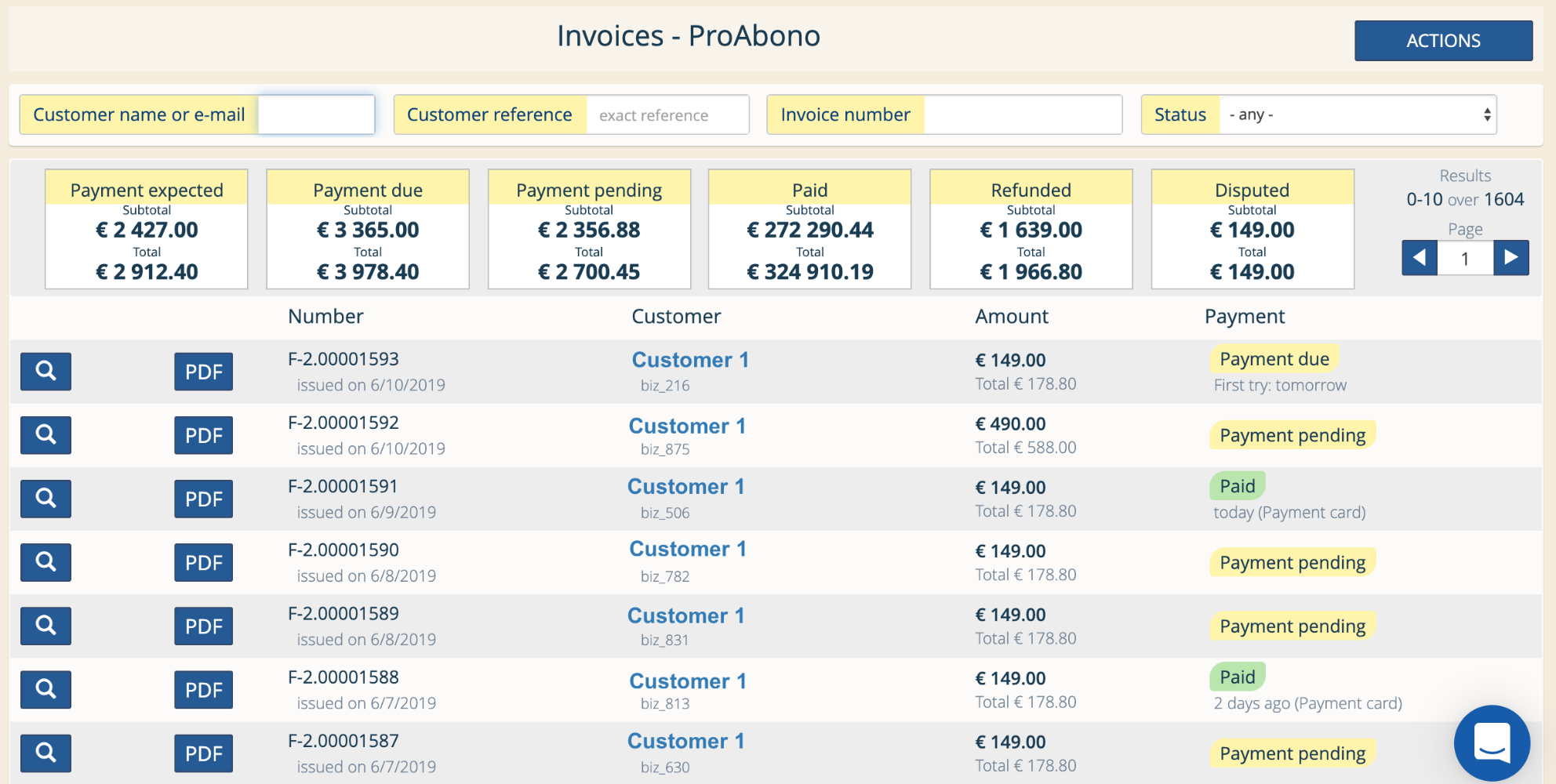 ProAbono: its rates and features
| | | |
| --- | --- | --- |
| | | |
| | | |
| | | |
| | | |
| Credit Card Payments and Direct Debits | Credit Card Payments and Direct Debits | Credit Card Payments and Direct Debits |
| | | |
| | | |
| EU and International Invoices | EU and International Invoices | EU and International Invoices |
| | | |
Appvizer Community Reviews (0)
The reviews left on Appvizer are verified by our team to ensure the authenticity of their submitters.
No reviews, be the first to submit yours.