HouseCall Pro: in summary
HouseCall Pro is an innovative, cloud-based software solution designed specifically for service professionals and businesses. It provides an array of tools to streamline scheduling, dispatching, billing, customer management, and more. This platform is a boon for businesses like HVAC, plumbing, electrical companies, cleaning services and more, enabling them to manage their operations more effectively and enhance customer service.
A key feature of HouseCall Pro is its ability to facilitate real-time scheduling and dispatching, making it easier to manage jobs and technicians efficiently. Its comprehensive integration with various payment gateways and accounting software further streamlines the business process, making it a versatile tool for service-based businesses.
Moreover, the mobile app for iOS and Android allows service techs and management teams to access schedules, customer details, and invoicing tools on-the-go. This flexibility is coupled with robust security measures, ensuring the safety of sensitive data and maintaining customer trust.
Its benefits
Ease of use - simple and straightforward.
Seamless integration with payment and accounting software
Mobile access for on-the-go business management
Its disadvantages
Not ideal for very small companies
Appvizer's opinion
HouseCall Pro impresses us with its ability to transform the operational efficiency of service businesses. The real-time scheduling and dispatching feature not only enhances productivity but also significantly improves our customer satisfaction by ensuring timely service delivery.
The platform's integration capabilities are particularly noteworthy. By seamlessly connecting with payment gateways and accounting software, HouseCall Pro eliminates the hassle of manual data entry and financial tracking, thereby streamlining our entire business process.
We recognize HouseCall Pro as a transformative tool for service-based businesses. Its functionalities cater to the specific needs of this sector, offering a tailored solution that boosts efficiency, enhances customer engagement, and streamlines workflow management.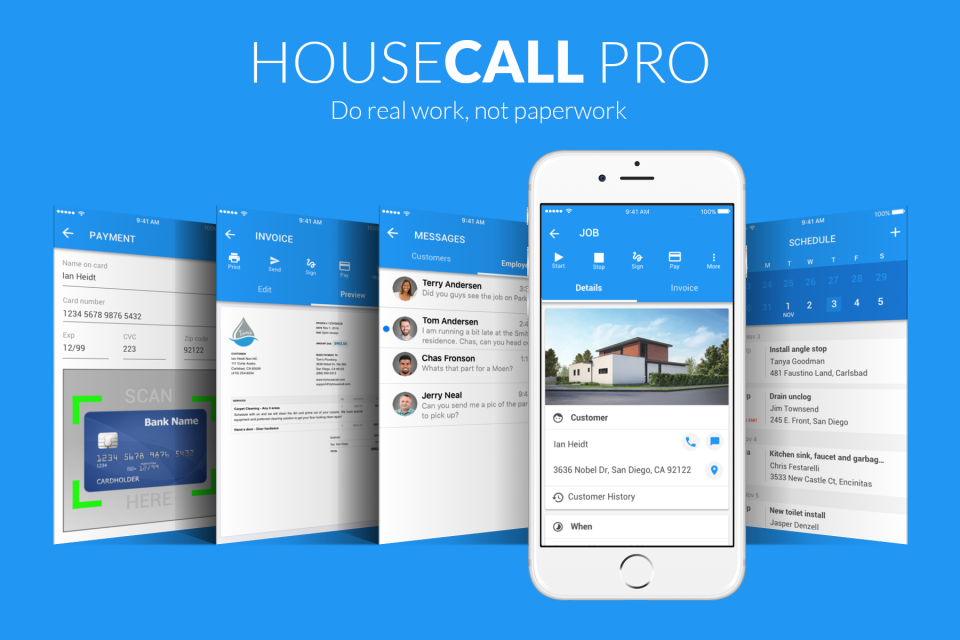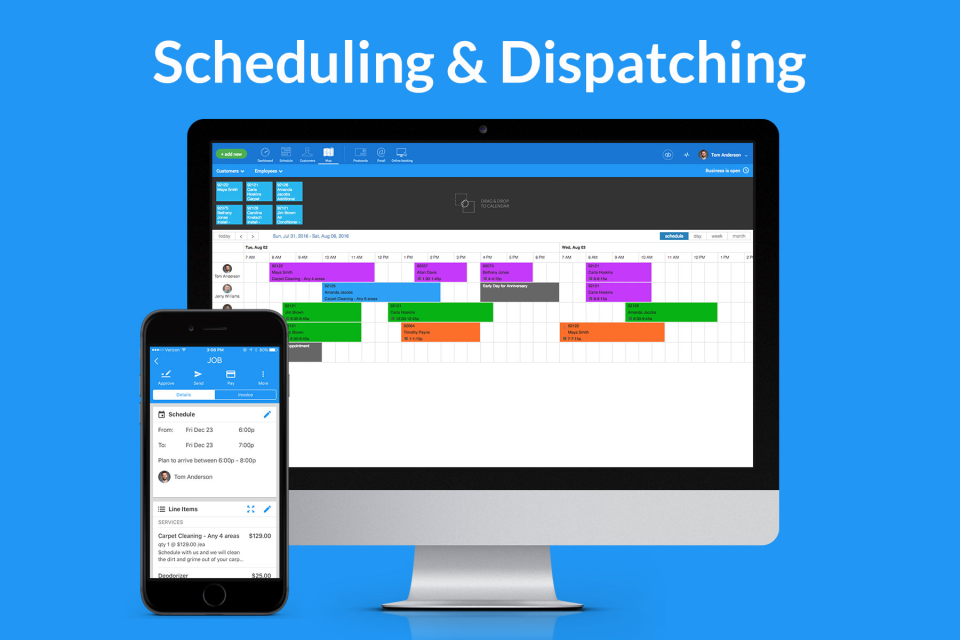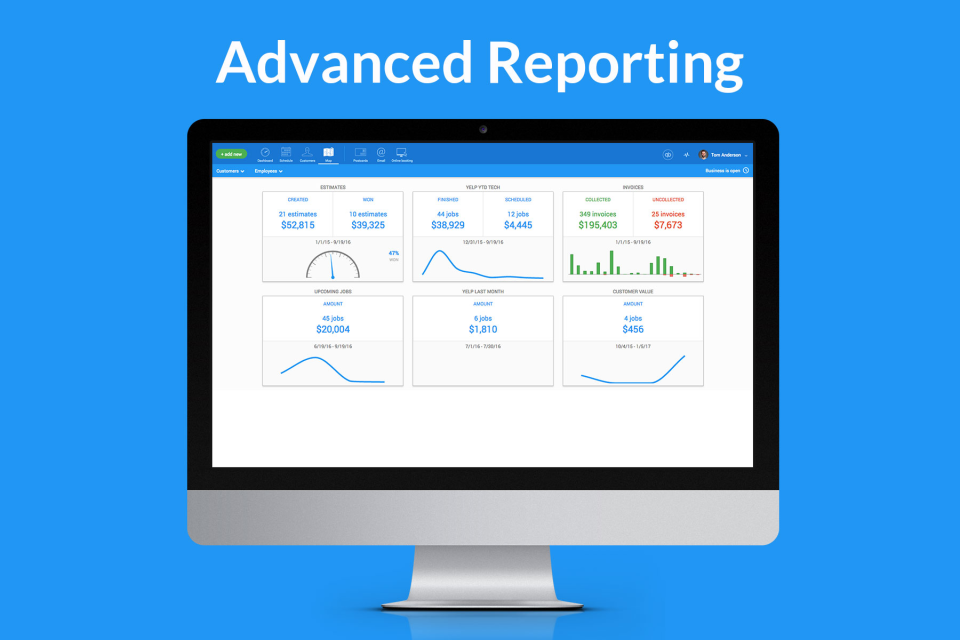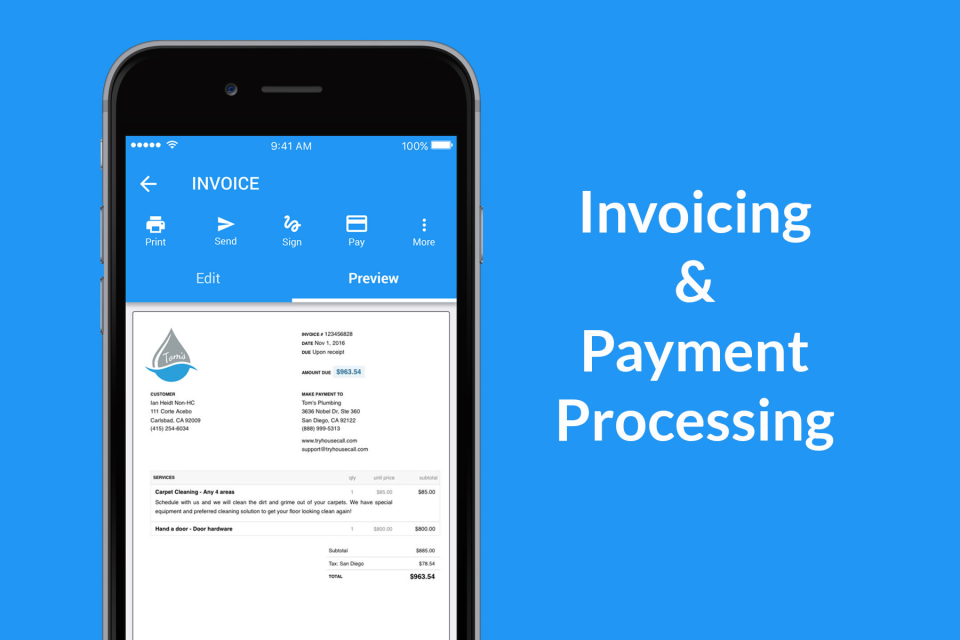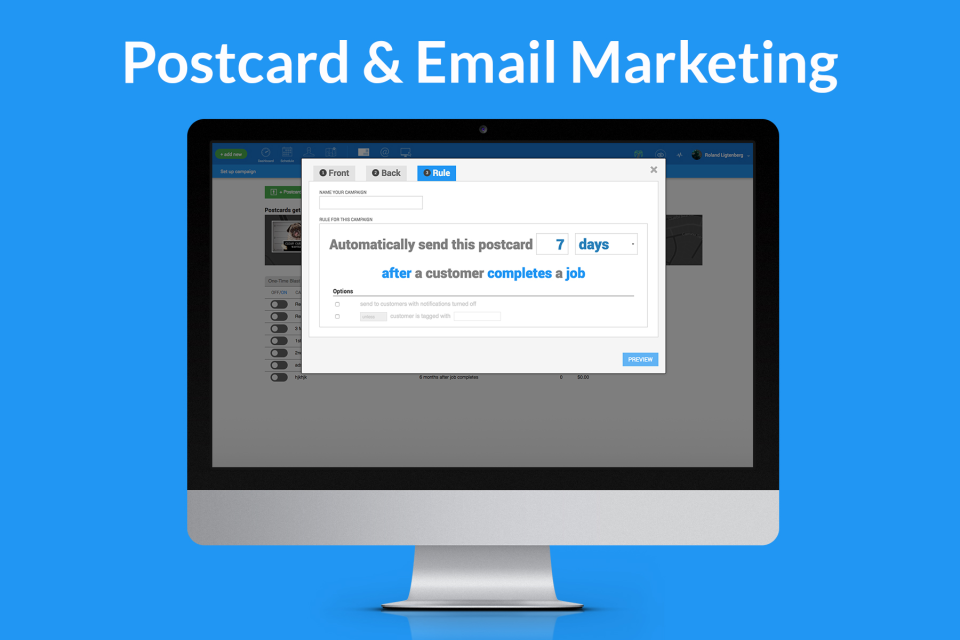 HouseCall Pro: its rates and features
HouseCall Pro offers various plans to suit the diverse needs of service businesses:
Basic Plan (

49$/user/month)

:

provides essential tools like job scheduling, invoicing, and customer notifications

Essential Plan

(

129$/user/month): includes additional features like online booking, email marketing, and GPS tracking for better customer and field staff management.

Max Plan

(price under request): offers advanced functionalities such as sales proposal tools, advanced reporting, and custom integrations, suitable for businesses seeking comprehensive management solutions.
| | |
| --- | --- |
| Security & Confidentiality | Security & Confidentiality |
| Secure Sockets Layer (SSL) | Secure Sockets Layer (SSL) |
HouseCall Pro: the complete test
After conducting a thorough analysis of HouseCall Pro, let's delve into its core features that establish it as a standout solution for service-based businesses. Our focus is on the user experience, highlighting three key features.
Enhanced Scheduling: Streamlining Job Management
HouseCall Pro reveals to be a key tool for optimizing the availability and efficiency of service operations thanks to its great scheduling capabilities. It enables technicians to receive alerts about upcoming jobs, update their availability, and mark work completed directly from the job site. This level of mobility and real-time updating is vital for the dynamic nature of service industries.
The scheduling feature in HouseCall Pro simplifies setting up new and recurring jobs, adjusting arrival windows, and accessing customer records with just a few clicks. This streamlined process is especially beneficial for managing multiple jobs and ensuring timely service delivery, a critical aspect of customer satisfaction in service businesses.
Advanced Estimating: Quick, Accurate, and Mobile
HouseCall Pro's estimating feature elevates project estimation for service professionals to a new level of efficiency. Tailored for on-the-go accuracy, it allows for fast, precise estimate creation, whether in the field or the office. This tool is essential for businesses in the service industry, streamlining the process of generating detailed estimates that include labor, material, and part costs.
With HouseCall Pro, we can effortlessly track costs and maintain profit margins on each project. This feature is especially advantageous for those always on the move, providing all the necessary tools for accurate and efficient estimating in their hands.
Efficient Dispatching: Optimizing Field Operations
HouseCall Pro's dispatching feature is designed to enhance the efficiency of service delivery across various client locations and needs. It allows for effective team coordination and progress monitoring, ensuring that services are delivered in the most efficient manner.
This tool features a real-time dispatch board, enabling managers to stay informed about job progress while their team is in the field. Its drag-and-drop calendar functionality allows for quick and easy adjustments to the schedule, accommodating new opportunities or unforeseen delays.
Additionally, the software's ability to filter and view the calendar by employee type or crew ensures that each job is assigned to the most suitable employee, optimizing resource allocation and service quality.
Appvizer Community Reviews (0)
The reviews left on Appvizer are verified by our team to ensure the authenticity of their submitters.
No reviews, be the first to submit yours.