Joincube operates as a social network for enterprises, which enables you to share conversations, tasks and files with your team online. It is one of the leading Enterprise Social Network and it is used by more than 5000 companies, including Telefonica and Movistar, daily.
Hundreds of features. One amazing tool.
Joincube allows your company to bring together separate information into one place and by that enhancing decision making and gathering results faster. The aim is to improve and measure productivity within a company, as well as engaging teams with gamification. Furthermore, you are able to analyse your workflow and get the big picture for your company. It reduces the time spent on managing tasks and people by 40 %, which overall boosts the productivity of your team. Joincube ensures a quick and successful implementation for enterprises and neither a credit card or contract is required.
Editor: Joincube
Joincube demo and screenshots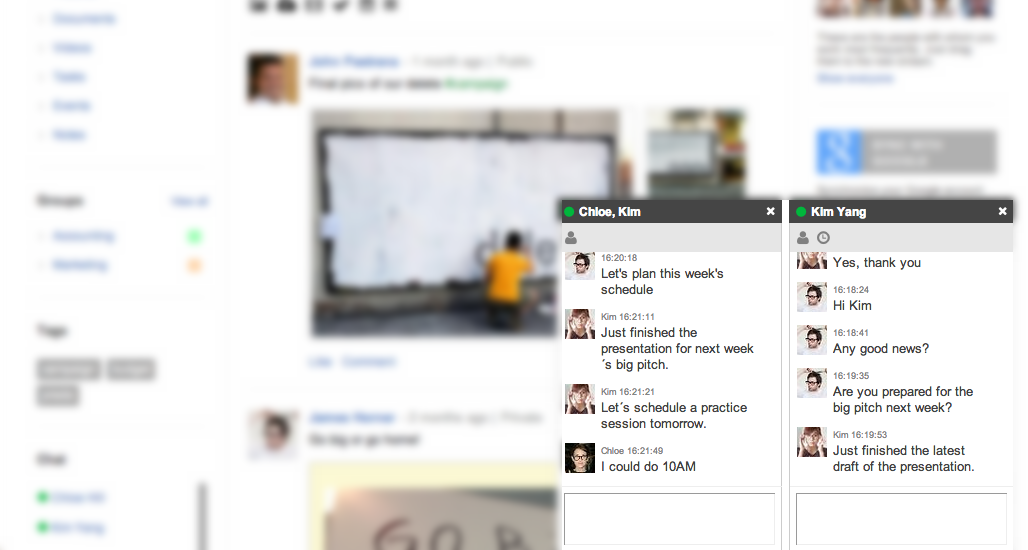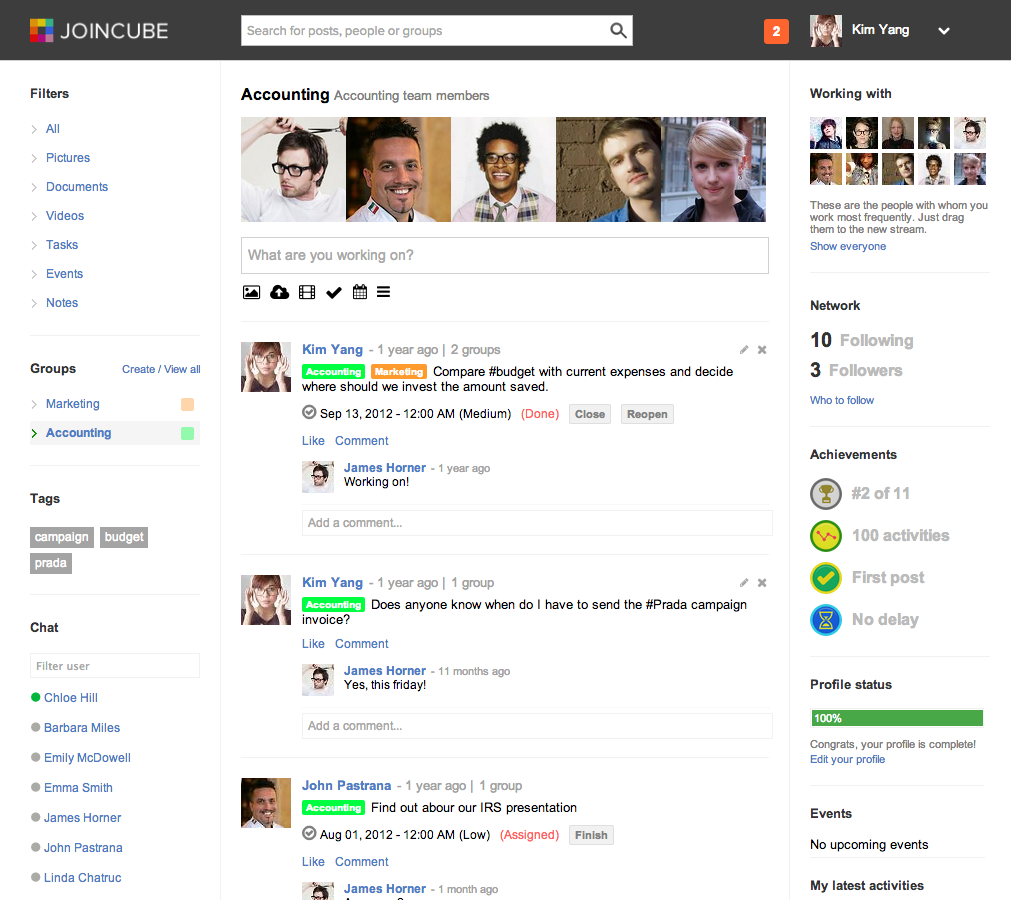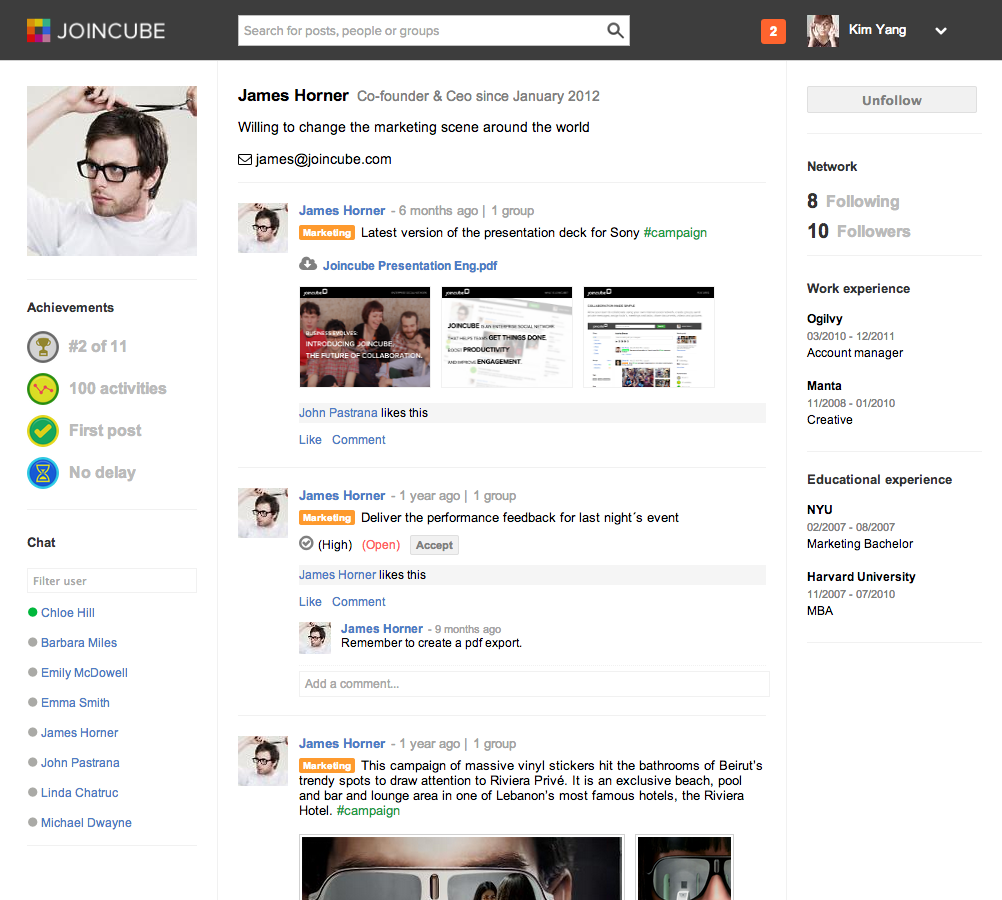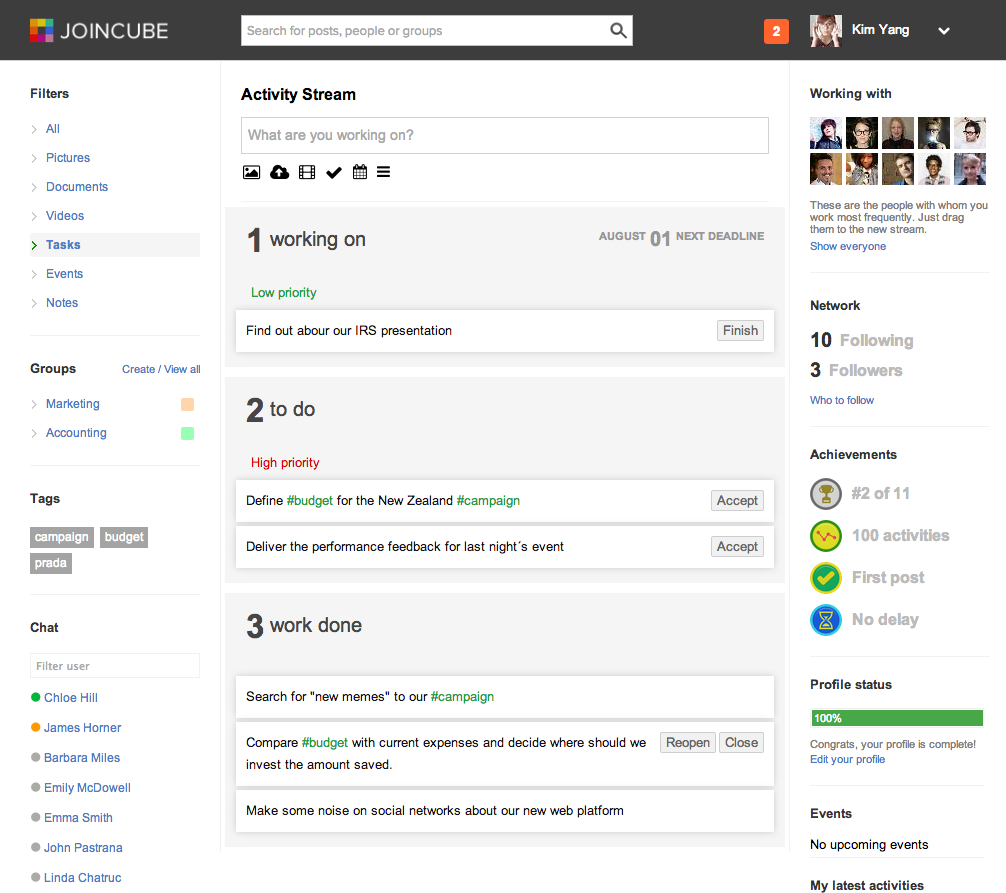 Joincube customers
No customer reference