Kerika: in summary
Kerika: A Seamless Task Management Tool
Kerika is a task management tool that seamlessly integrates with Google Apps, featuring a user-friendly interface. Its boards are fully customizable and scalable to suit your project's requirements.
Flexible Boards for Enhanced Collaboration
Each account can have multiple boards, each with its own team and workflow. These boards can be as large as necessary. Users can either create boards from scratch or use pre-made templates to get started quickly. Custom templates can also be made to match the organization's standard practices.
Effortless Integration with Google Workspace
Kerika offers an effortless integration with Google Workspace, allowing users to sign up with their Google IDs and store their project files in Google Drive for maximum privacy and security. Additionally, users can create new Google Docs, Slides, Sheets, and Forms directly from within Kerika, which will be automatically attached to their boards.
Designed for Globally Dispersed Teams
Kerika was designed from the ground up with globally dispersed teams in mind. For instance, deadlines are automatically adjusted to reflect each user's timezone, removing any confusion about time differences.
Focused Updates for Efficient Collaboration
Unlike other tools that bombard users with notifications, Kerika uniquely highlights only the changes made to each card on every board. This allows users to catch up on everything that happened while they were away efficiently.
Work-in-Progress Limits for Efficient Task Management
Kerika's Work-in-Progress limits enable users to avoid bottlenecks and manage tasks more efficiently. Its Dashboard presents a concise, real-time overview of everything happening across all projects and accounts. This eliminates the need for anyone to write or read status reports.
Versatile and Widely Used
Kerika is built for non-technical users, with applications in government, nonprofits, global corporations, small startups, and even in the education sector, being used worldwide by students and teachers.
Its benefits
User-friendly interface: Kerika's interface is easy to use and navigat
Customizable boards: Users can create and customize boards to fit thei
Seamless integration with Google Apps: Doc, Spreadsheets, PPT, etc.
Get emails that highlights only the changes made to each card.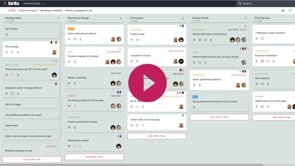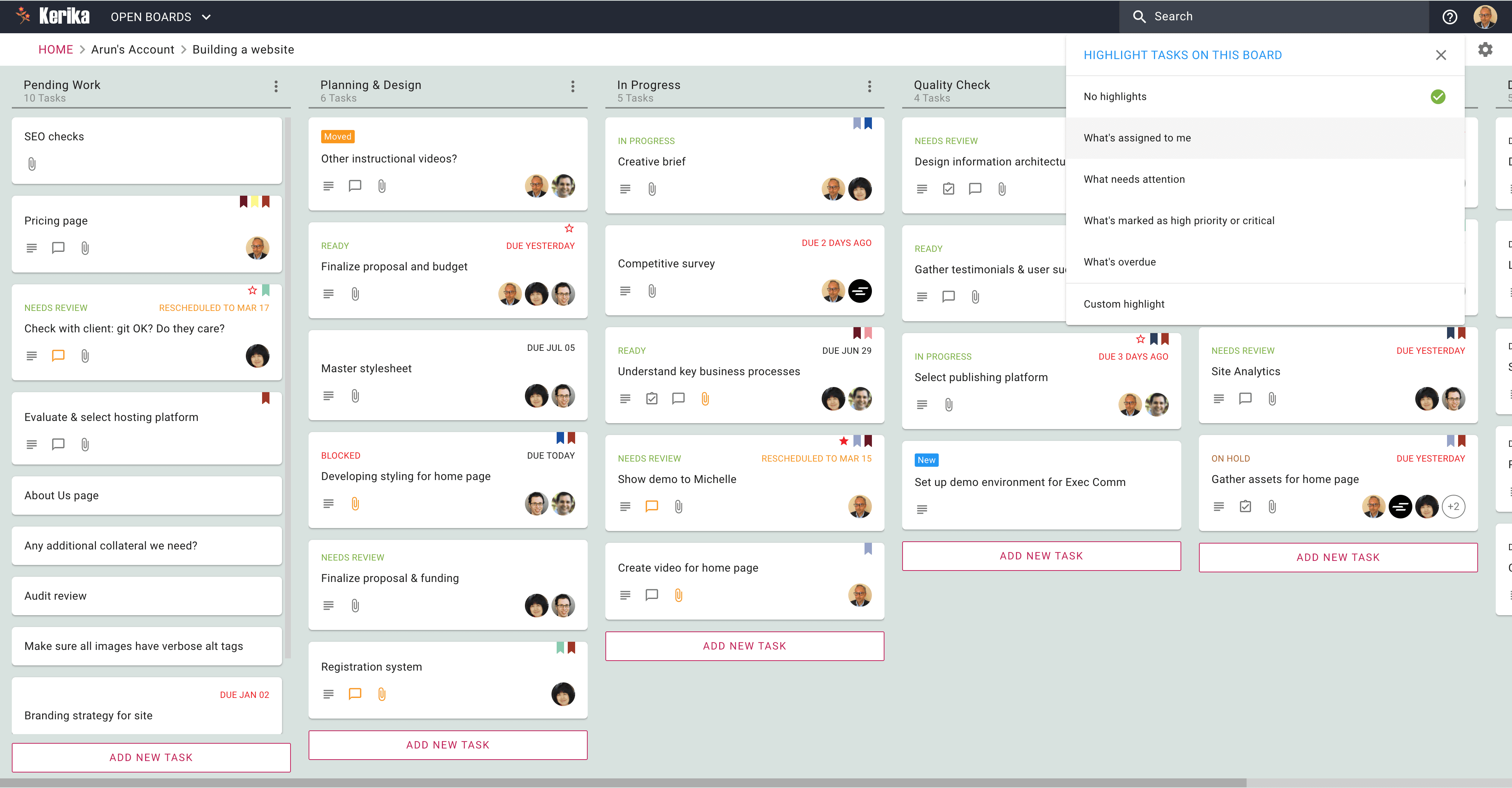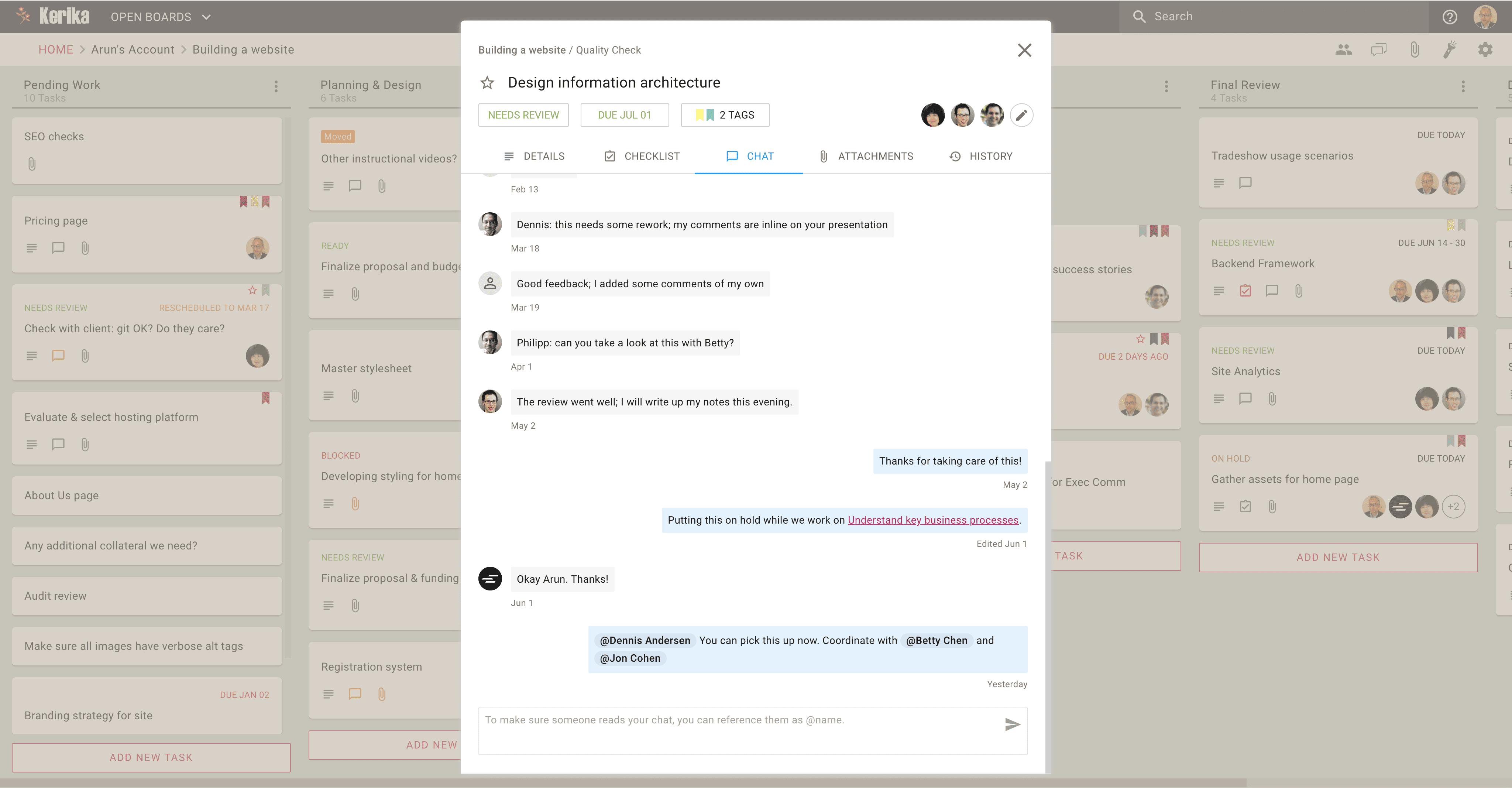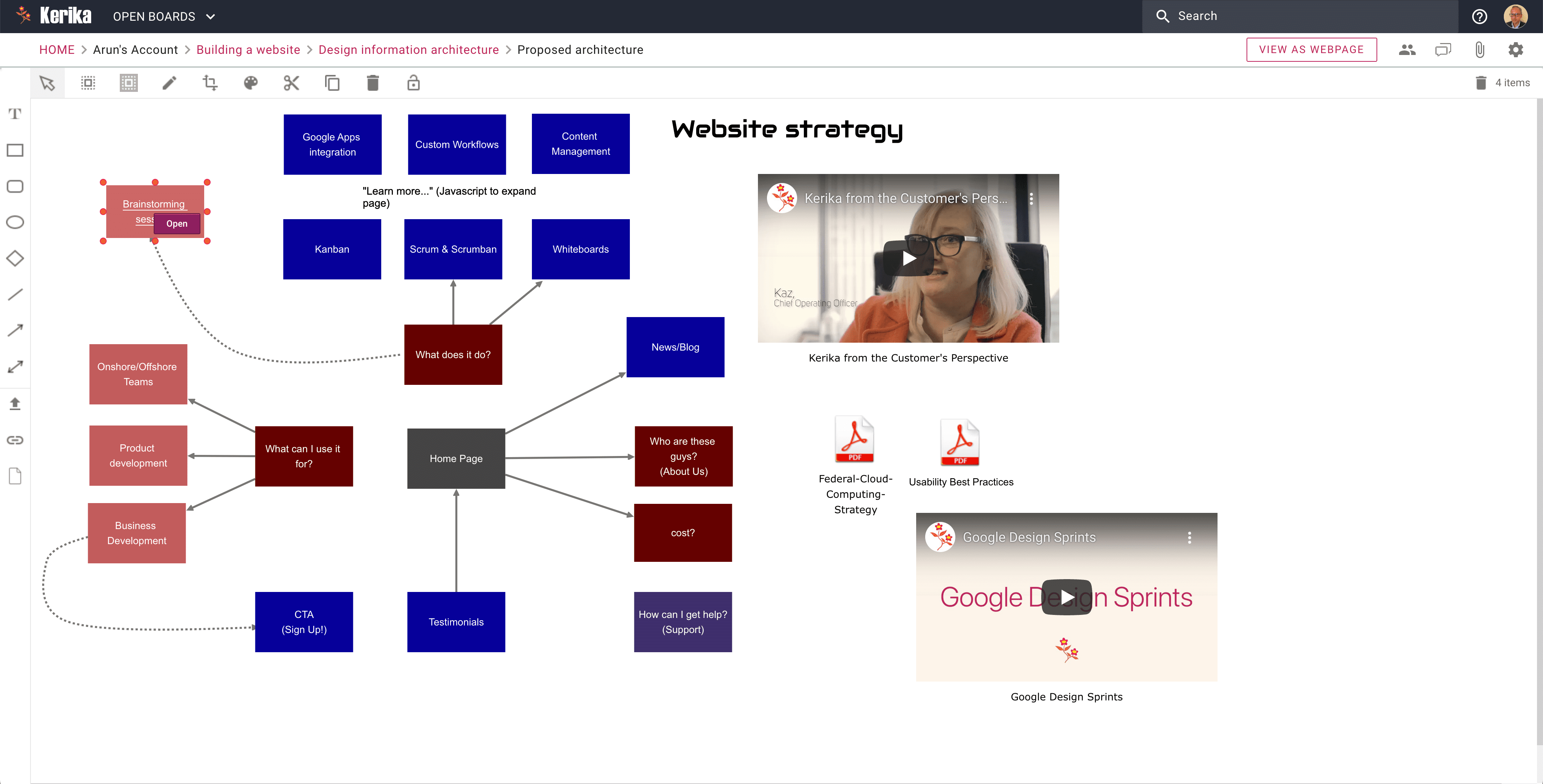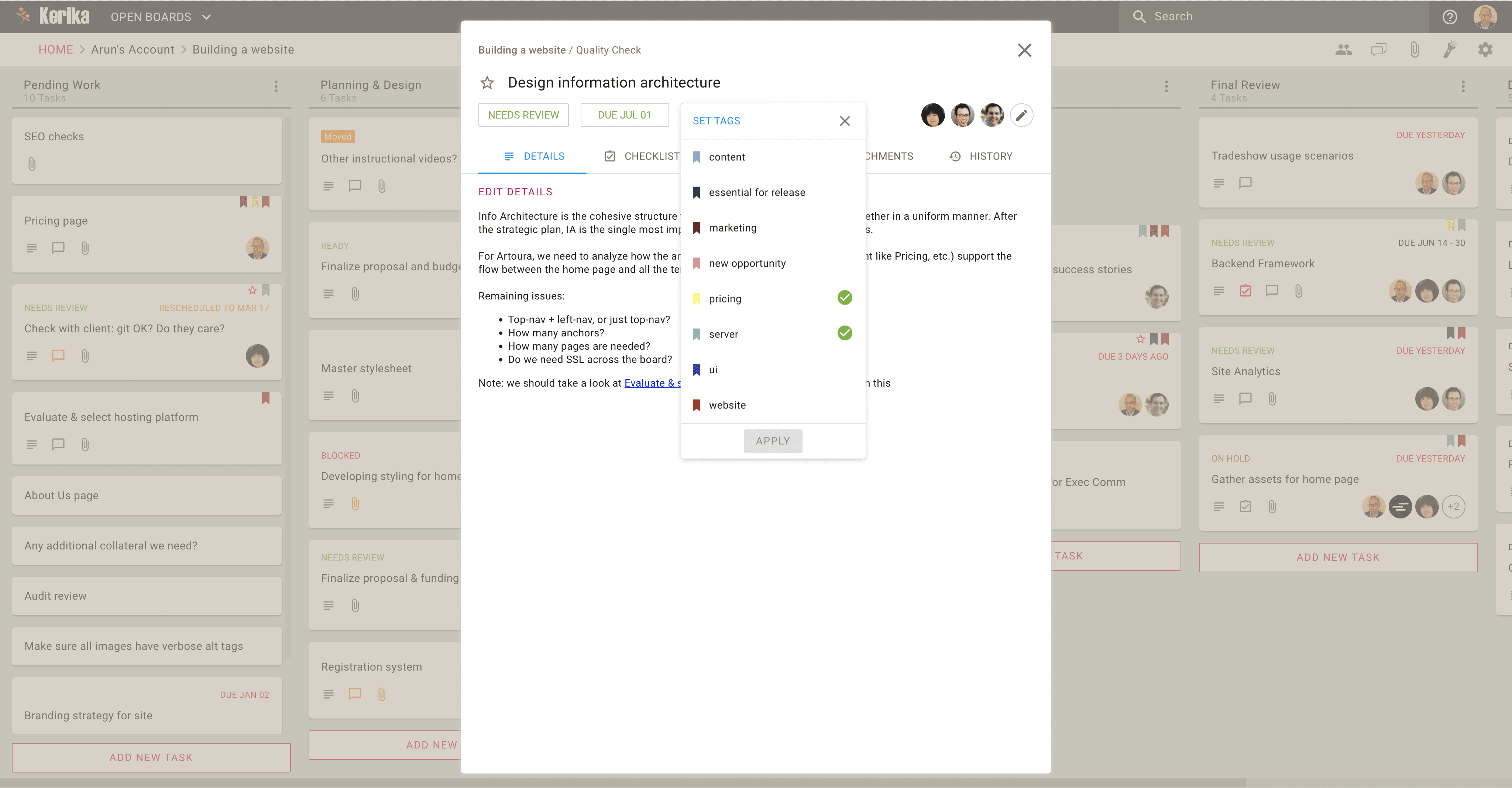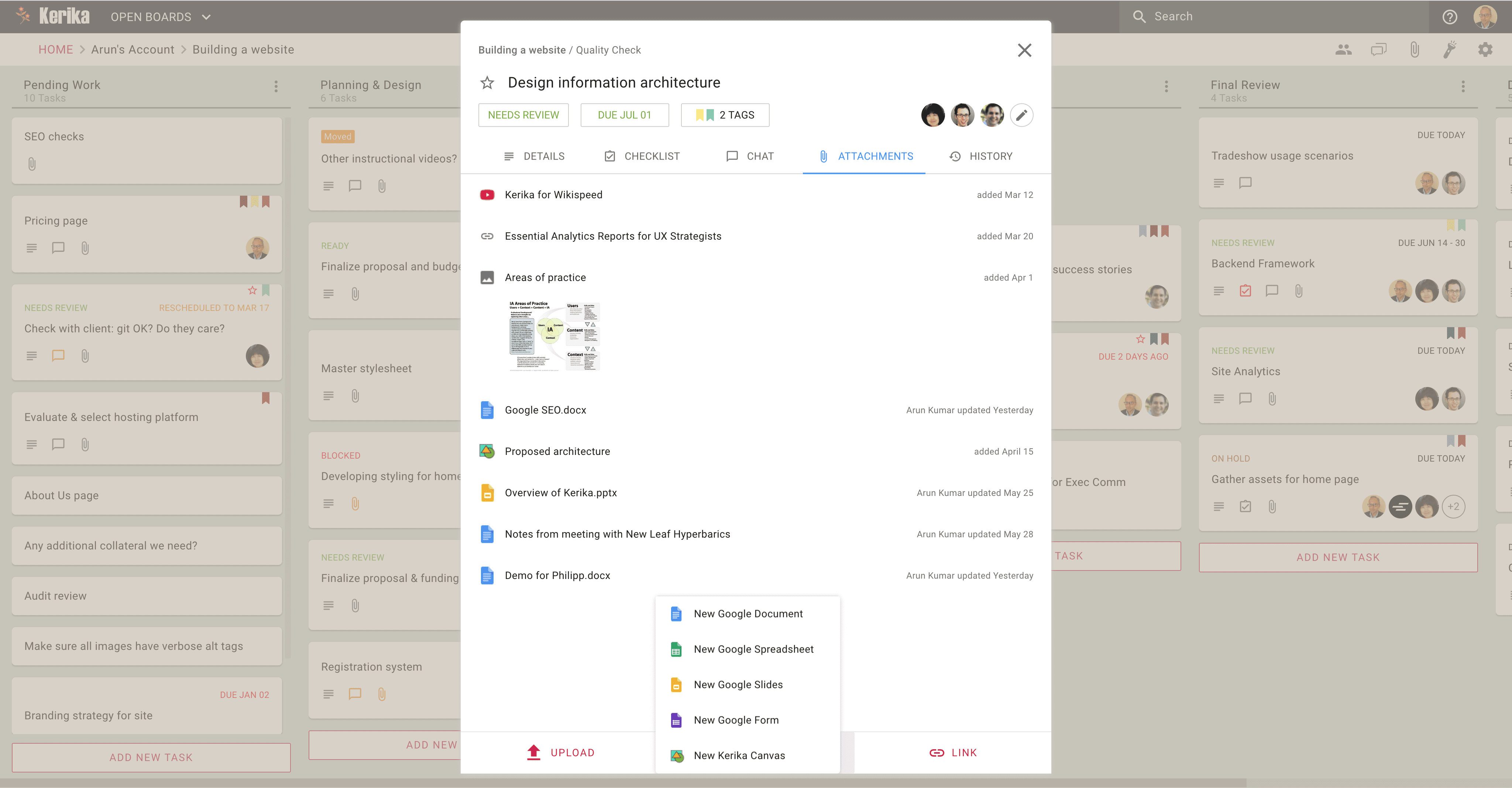 Kerika: its rates and features
Appvizer Community Reviews (0)
The reviews left on Appvizer are verified by our team to ensure the authenticity of their submitters.
No reviews, be the first to submit yours.