monday.com: in summary
monday.com is a cloud-based work management platform offering a simplified way for you to manage any team and any project while creating a more transparent work culture.
What's great about monday.com is it works for more than just digital project management.
You can also use monday.com software for:
Sales pipelines

Marketing campaigns

Recruitment processes

Video production planning

Tasks management

Progress tracking

Product roadmaps

Business processes

Design planning

Bug tracking

Event management

Construction planning
… and the list goes on and on.
More than 80,000 teams in diverse industries around the world rely on monday.com, from big companies like Wix and The Discovery Channel to small businesses just getting started.
Benefits of Using monday.com
Total Customization And Control
monday.com is totally customizable to fit your needs. This means you can build your workflows in any way that works for you and your team. This is one of the main reasons why so many teams across industries and oceans have embraced this platform.
So, how does it work?
It all drills down to monday.com's core components: Boards, Groups, Columns, and Items.
A Board is like a spreadsheet, but flexible, intuitive, and easily shareable – all of which traditional spreadsheets are not.
A Group is one or more sections on your board that represent anything you want, like "Weekly to-do's." Each group has one or more Columns that you choose how to label, such as Owner, Status, and Priority.
Each Group also has rows which are called Items, and you can add as many as you want. Inside each Item contains "whatever needs to get done" in that Group, i.e., your project's tasks.
monday.com is flexible enough to accommodate any changes to your project plans. You can easily add, edit, remove, and drag-and-drop Items, Columns, and Groups in your Board since few things are ever really set in stone.
If you rather not start from scratch, monday.com has 100+ different pre-made templates to help you manage anything from your budget to your sales pipeline. You can also customize these templates too, making them your very own!
Better Communication, Collaboration, And Visibility
Say goodbye to daily sync meetings and endless email threads; And to the frustration of not knowing where the right files and assets are; And to asking someone for the umpteenth time what the status is.
You know these are all time-consuming and inefficient ways of pushing things forward. Instead, you can have all your work live inside monday.com, making everyone's life so much easier, especially yours.
monday.com brings your team and work together in one organized place. You can also add team members to your Boards and delegate the work that needs to get done by assigning one or more team members to each Item.
5 Most Useful Monday.Com Features
Beyond customizable workflows, task prioritization, file sharing, drag-and-drop, communication in context, progress and milestone tracking, monday.com also offers:
1. Time Tracking
Knowing where your time goes is critical, especially if you're billing clients by the hour. According to a survey, 40% of the 500 respondents reported that they never track time spent on emails which takes up a significant amount of their time.
Having a real understanding of how much time is spent on each task leads to greater accuracy. This also helps you make better, smarter decisions on how you spend your time.
2. Dashboards
Dashboards are a great way to see what's important at a glance. It makes it easy to gain valuable insights, track project progress, estimate workload, and monitor budgets. It also keeps your team focused and motivated on the high-level goals that push work forward.
3. Integrations
Are you juggling multiple different tools to get the job done? Easily make monday.com your primary work hub with two-click integrations. Seamlessly integrate popular external tools from Jira and Slack to Gmail and Mailchimp, and further streamline your workflow.
4. Views
monday.com offers several ways to view the data in your boards from Gantt Chart View for your project plans to Chart View for tracking progress. Views allows you to see things a bit differently and gather valuable insights that you may not have gained otherwise.
5. Automations
Automations take care of the manual work involved in completing repetitive tasks. Need to notify someone every time a task is complete? monday.com takes that task off your hands so you can be more productive on the work that really needs your time and attention.
Its benefits
Powerful features and robust functionality
Impressive, modern user interface
Excellent support team and quick to respond
Certifications:GDPR, ISO 27001, ISO 27018
Appvizer's opinion
monday.com is a friendly and time-saving all-in-1 solution. You can easily manage all your tasks and team workflow on a single tool. Most of the users have chosen monday.com not only for its depth of features, business vision but also for its customer support system. In addition, although it has many assets dedicated to SMEs, it is ideal for companies with a large workforce. Its unlimited possibilities for customization, communication, and collaboration make it an essential tool. Let's try and let us know your opinion!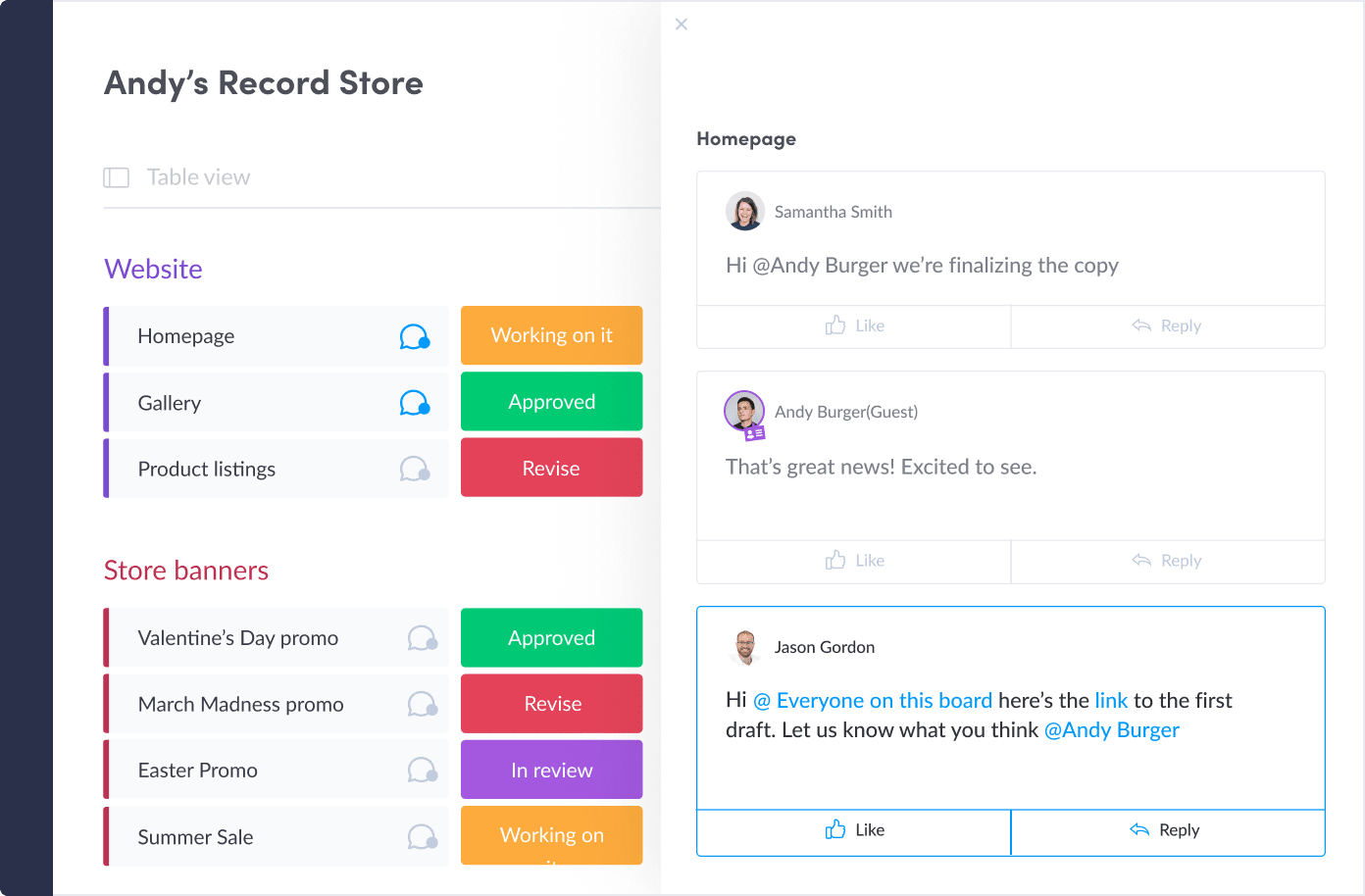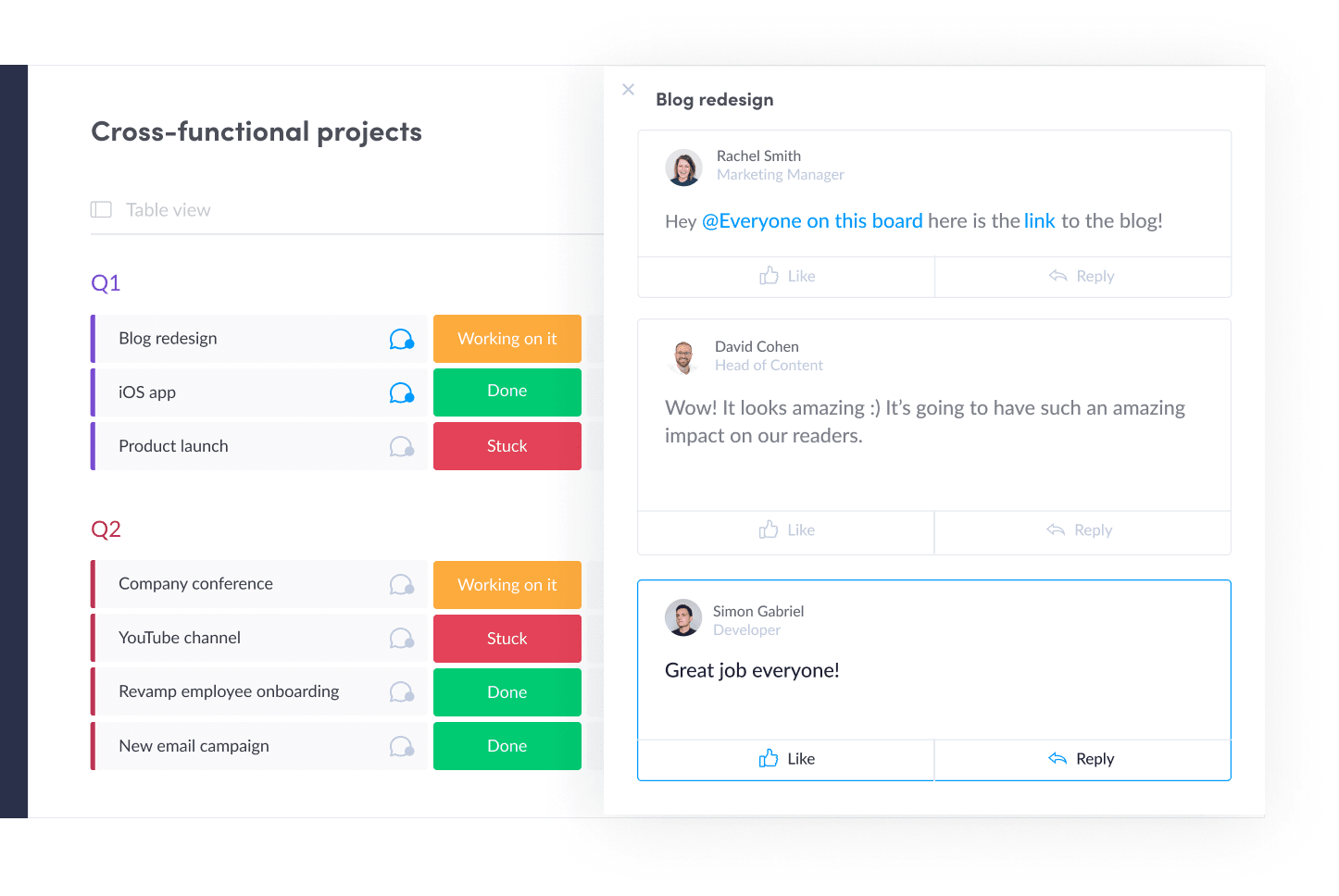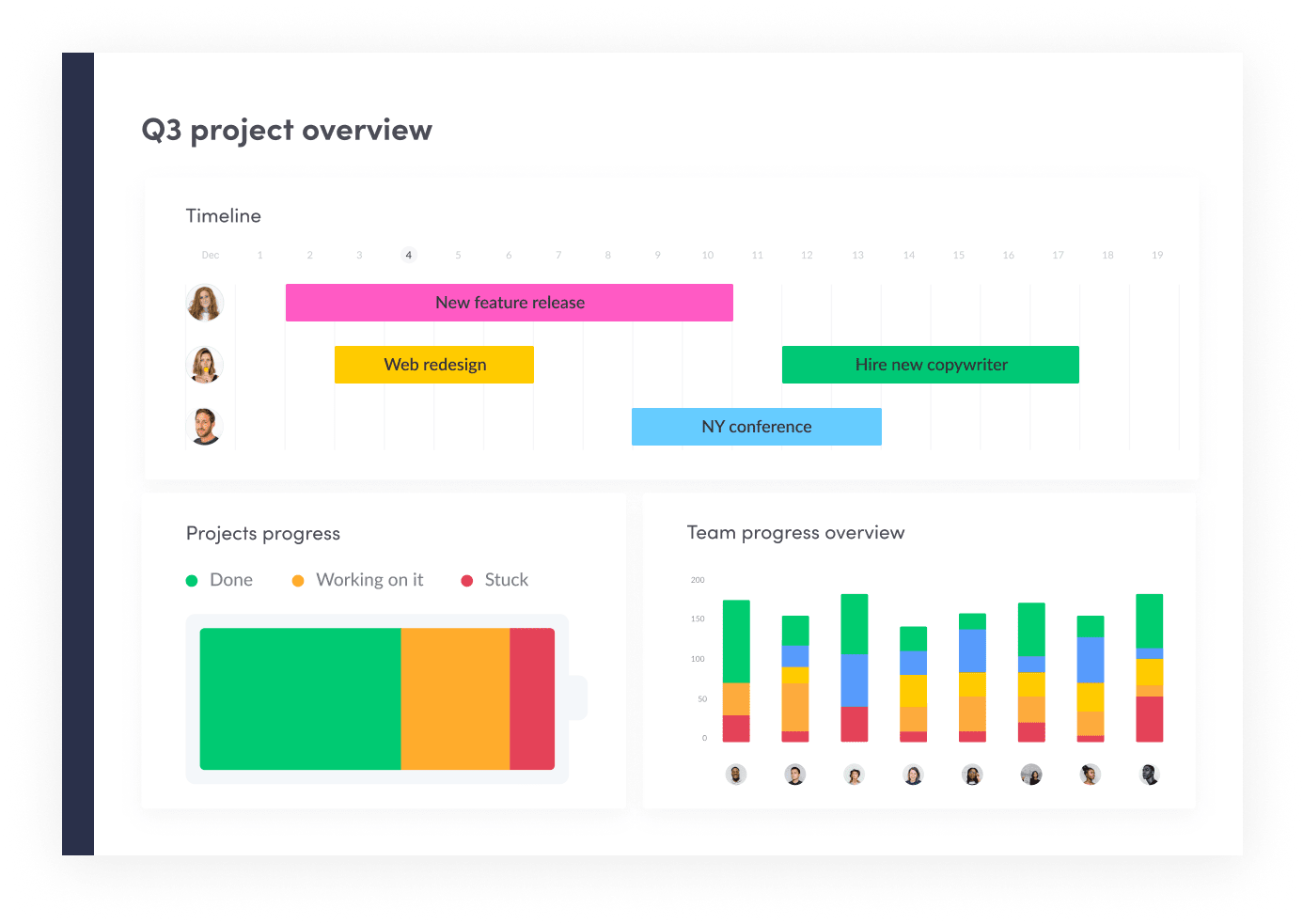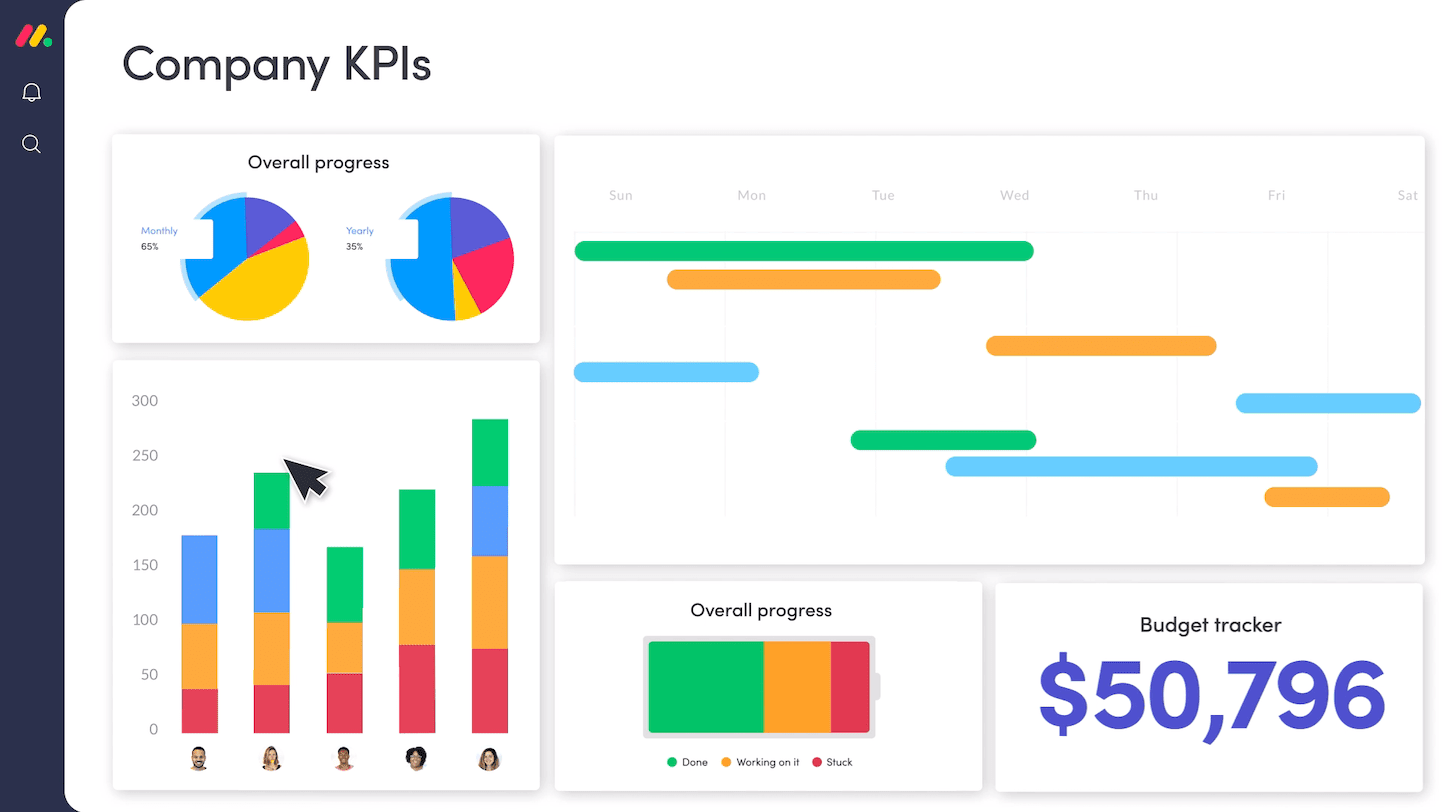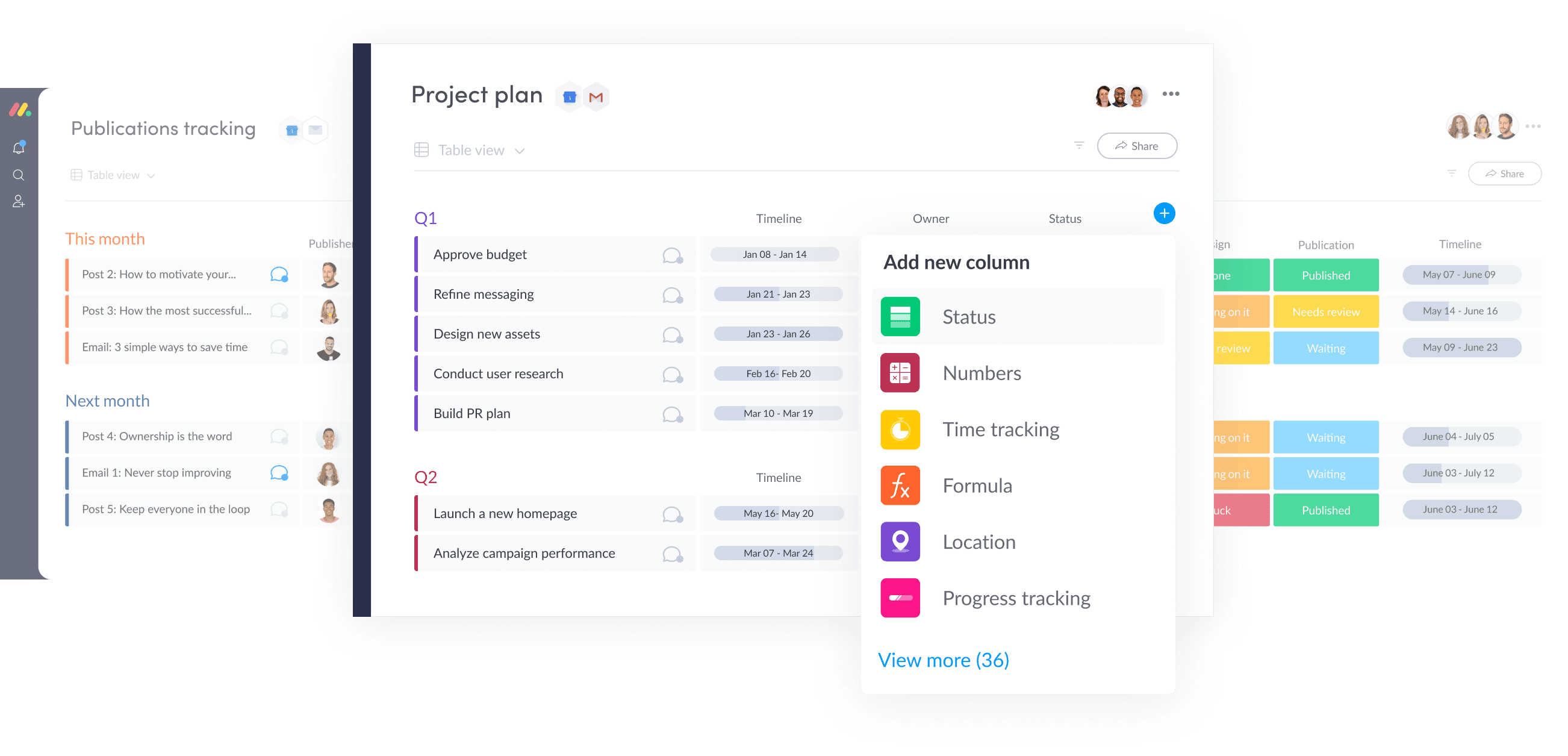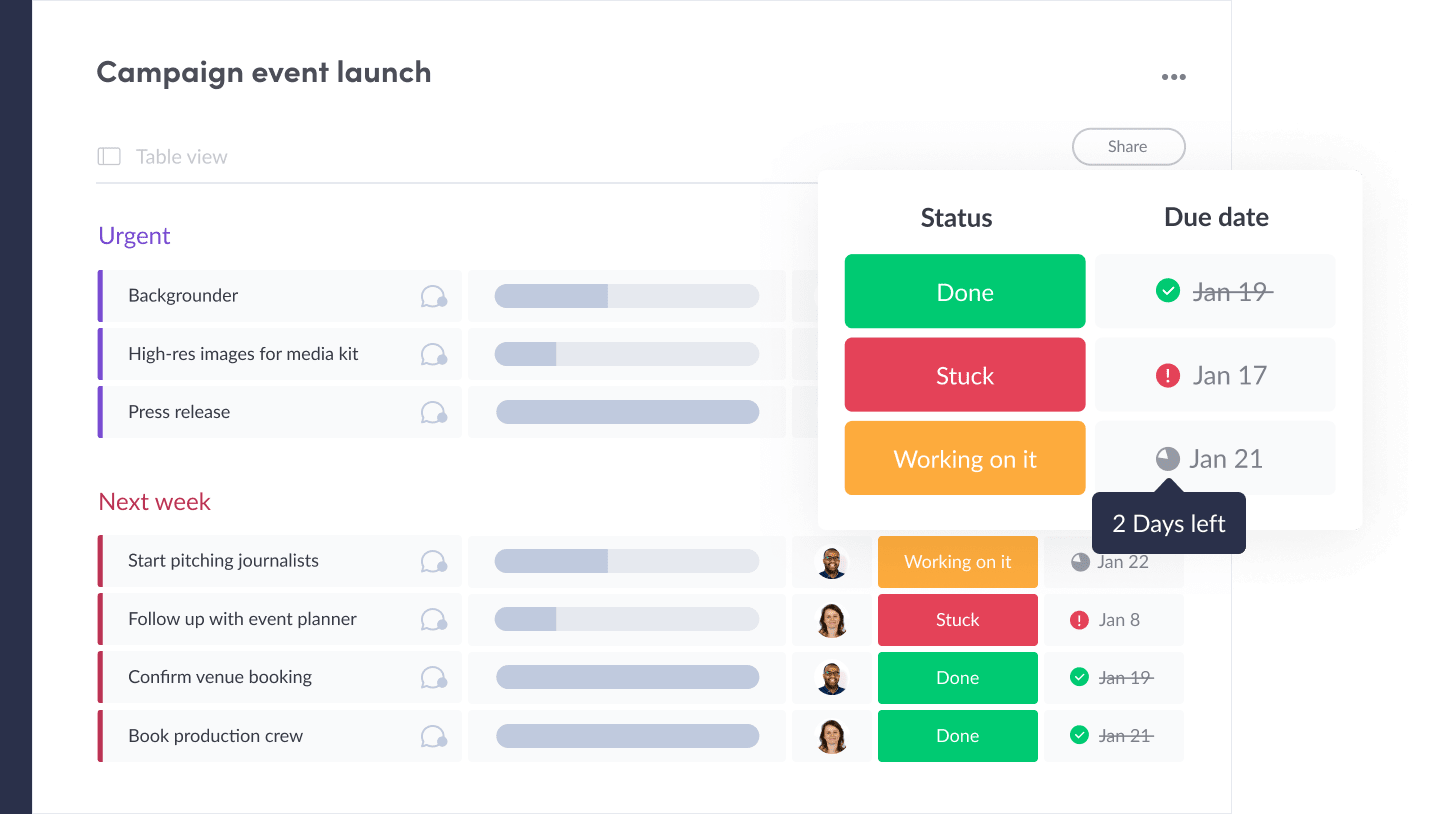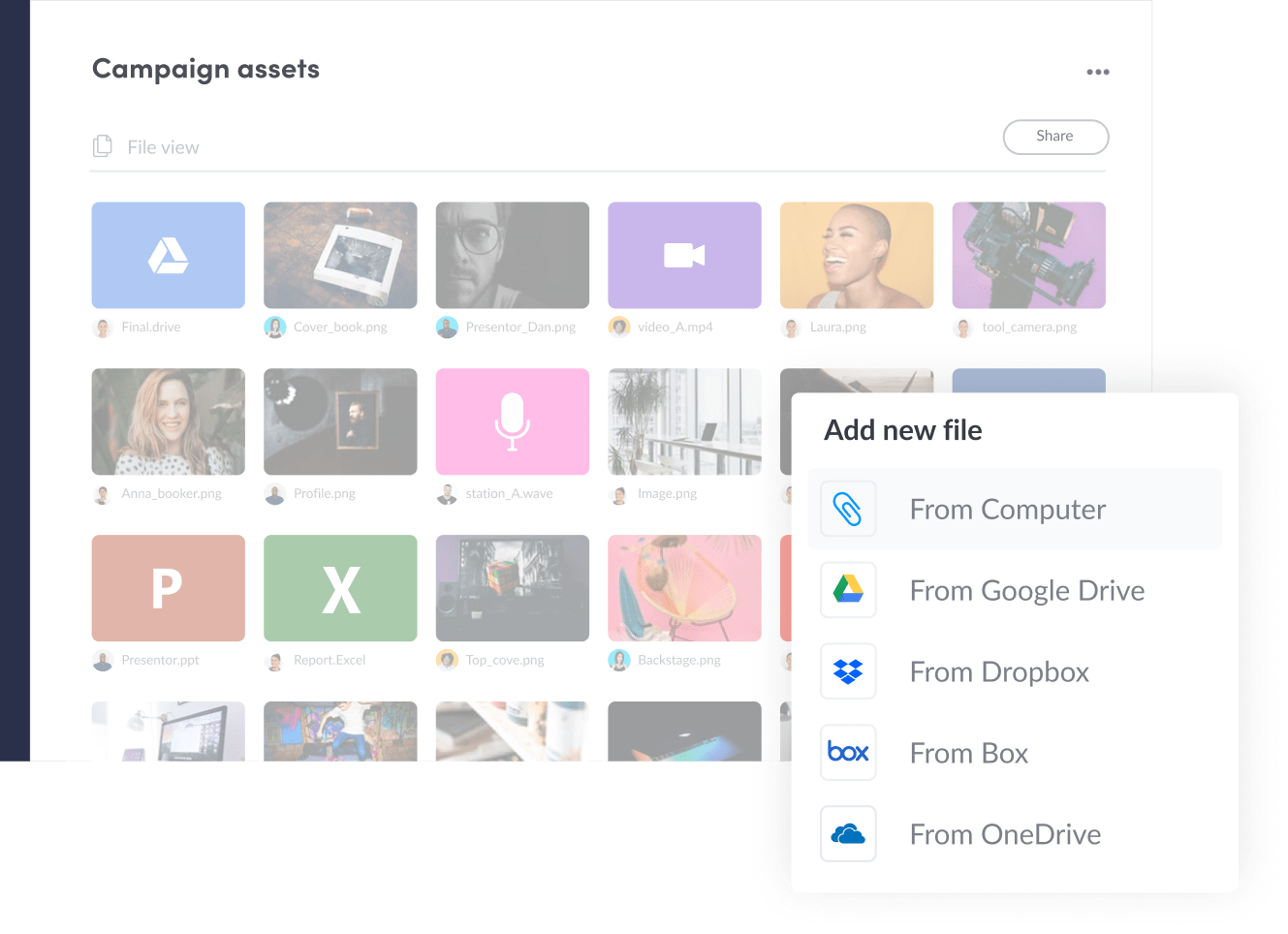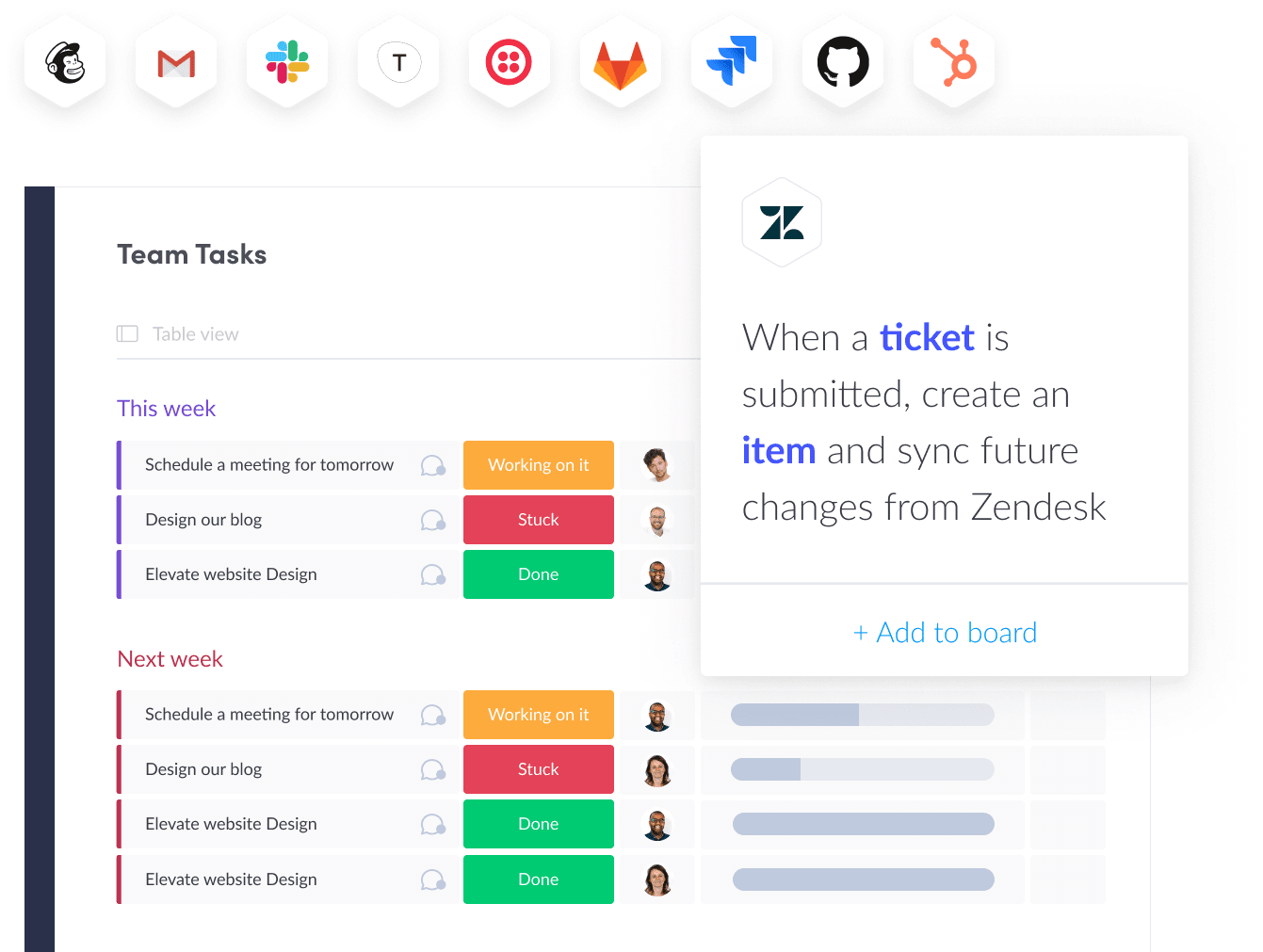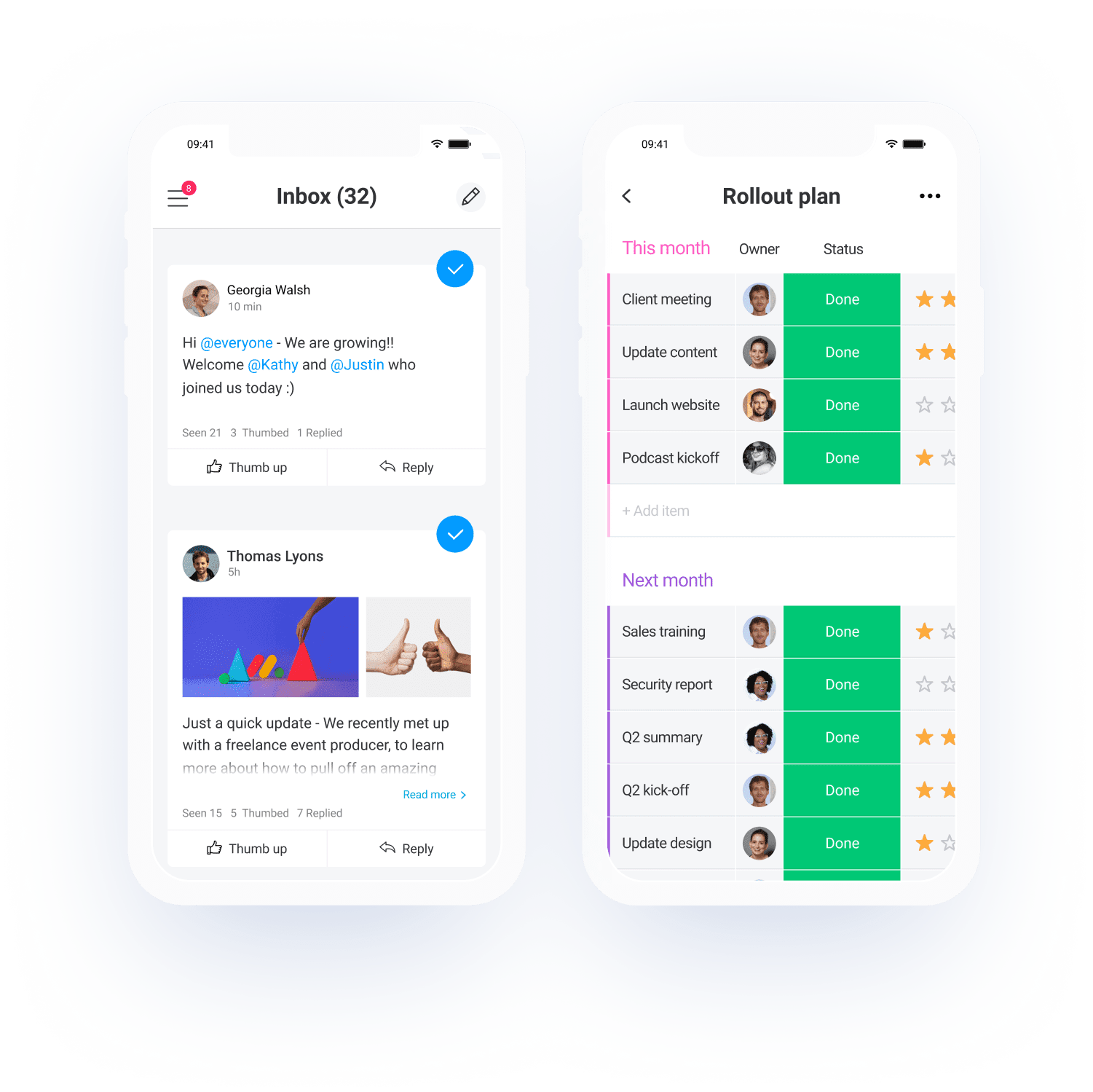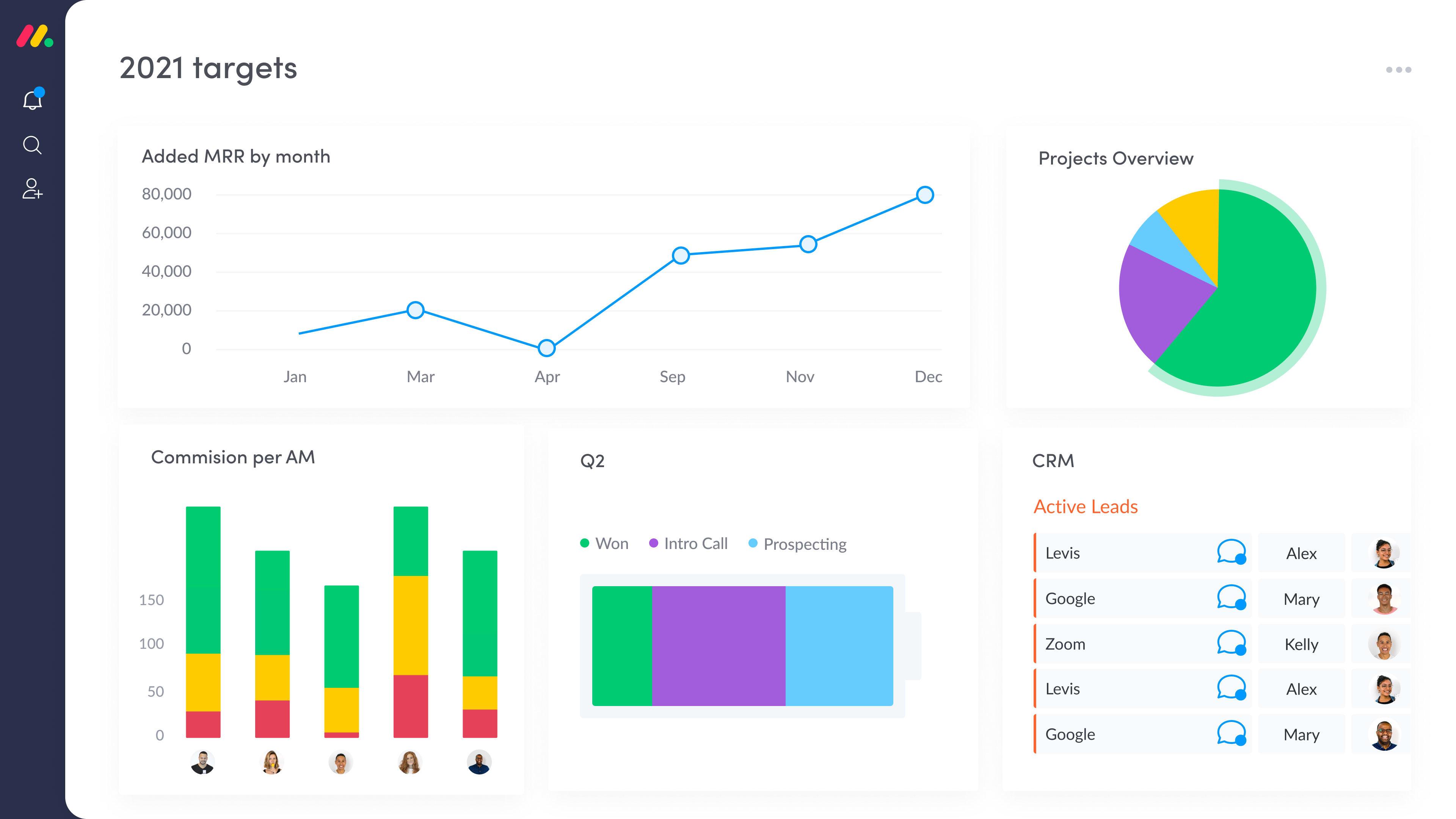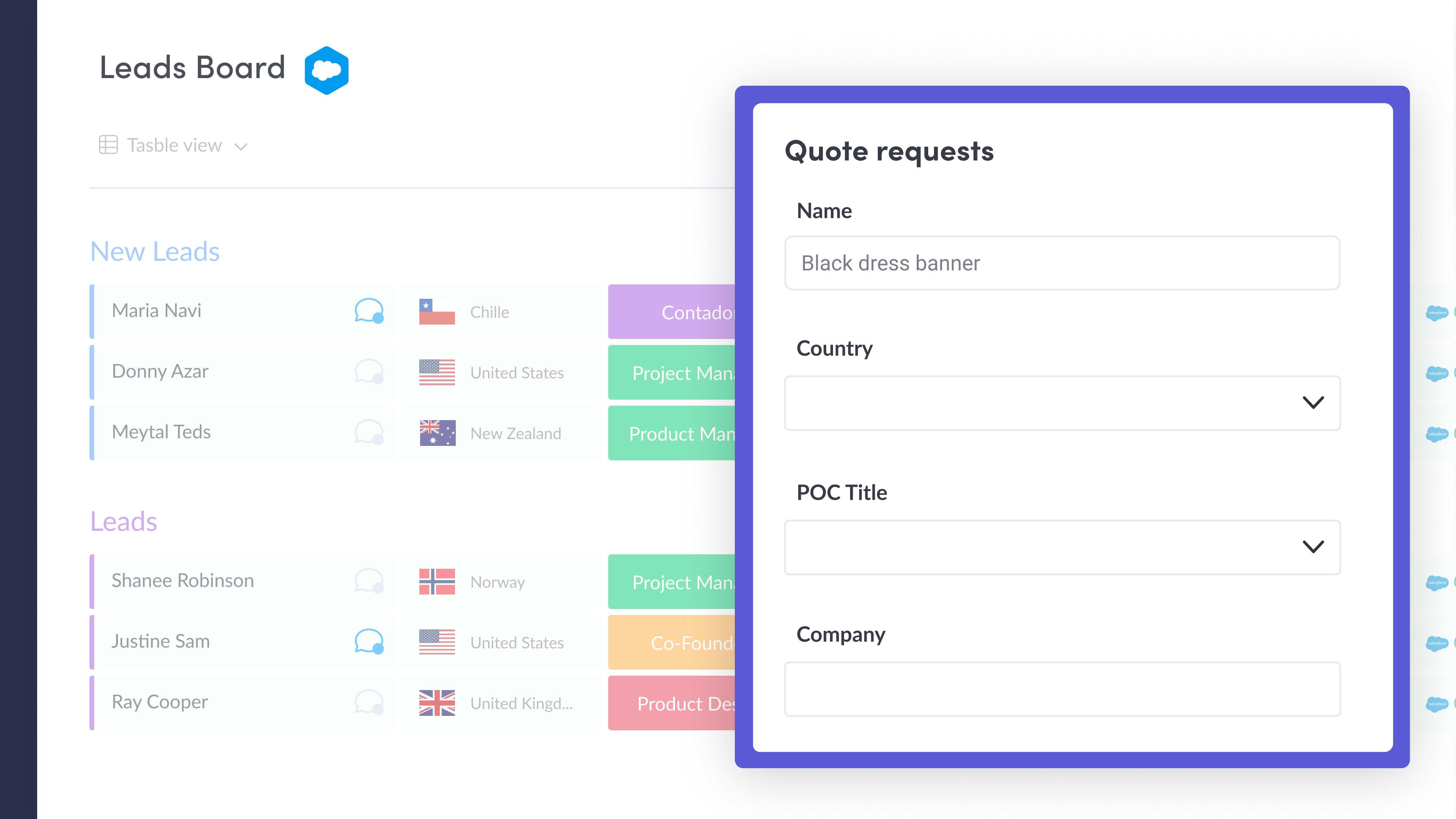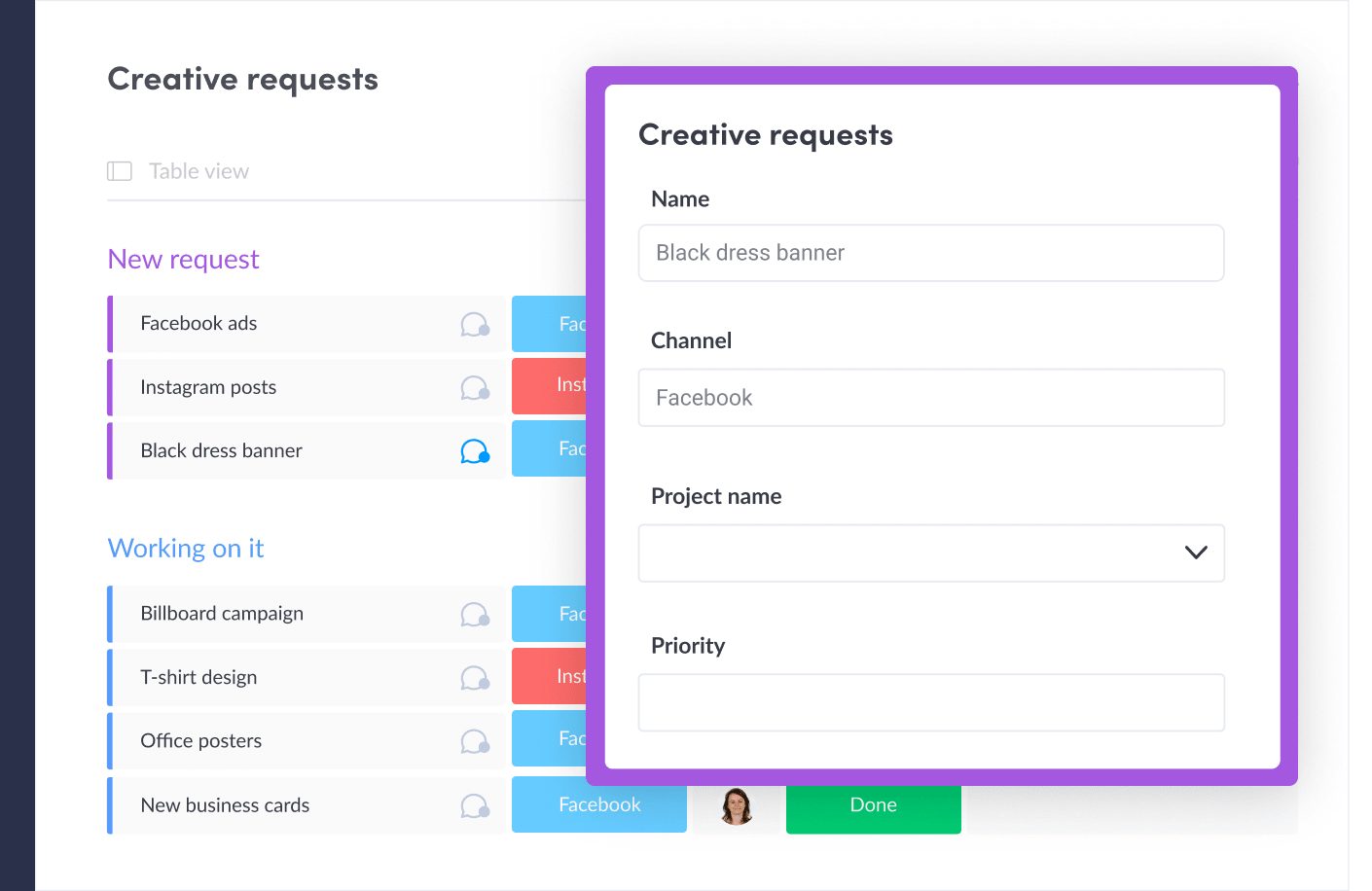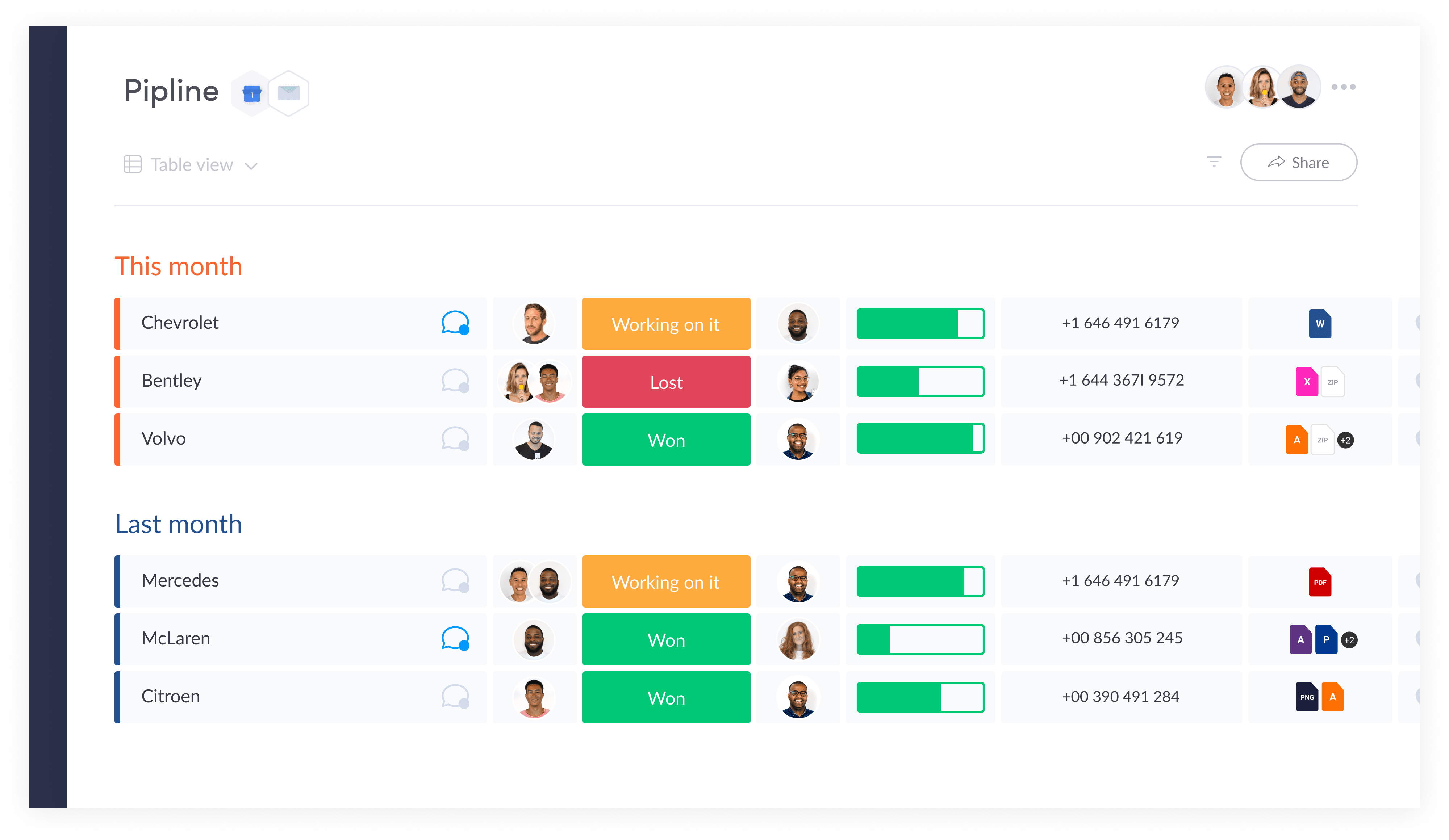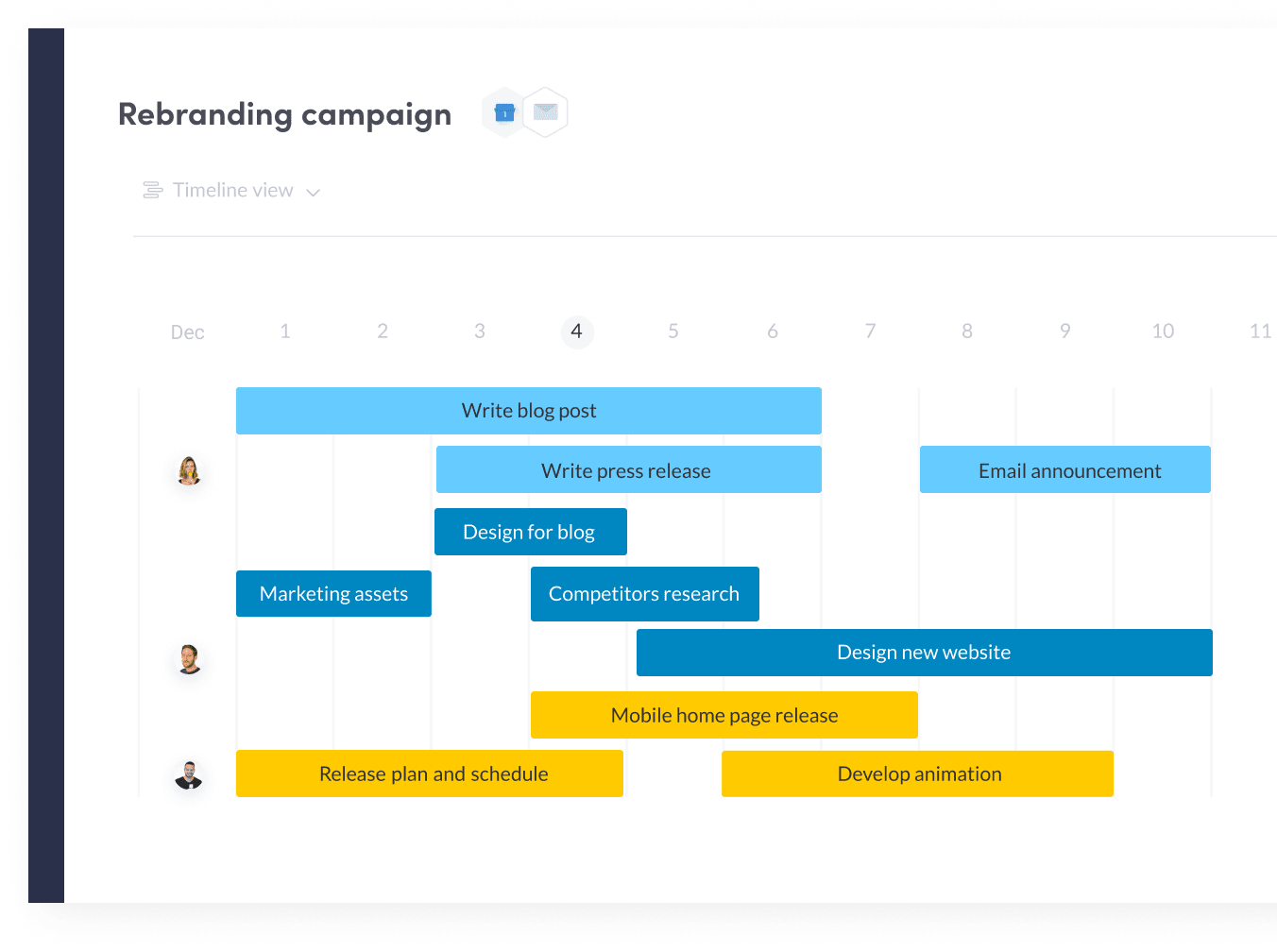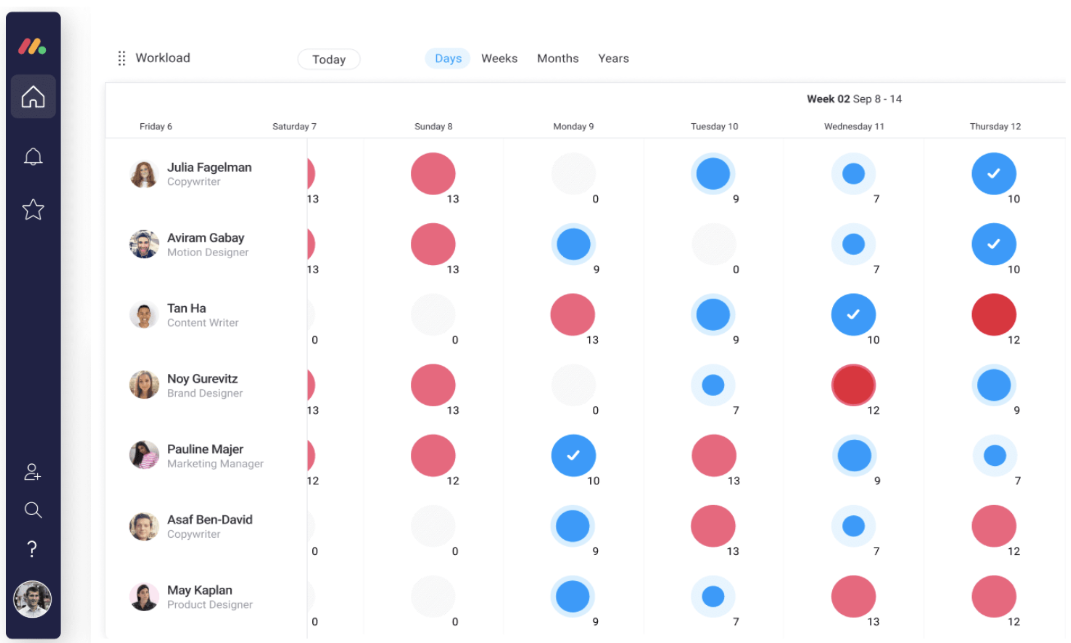 monday.com: its rates and features
| | | | | |
| --- | --- | --- | --- | --- |
| | | | | |
| Data Import & Export (CSV, XLS) | Data Import & Export (CSV, XLS) | Data Import & Export (CSV, XLS) | Data Import & Export (CSV, XLS) | Data Import & Export (CSV, XLS) |
| | | | | |
| | | | | |
| | | | | |
| | | | | |
| | | | | |
| | | | | |
| | | | | |
| | | | | |
Appvizer Community Reviews (0)
The reviews left on Appvizer are verified by our team to ensure the authenticity of their submitters.
No reviews, be the first to submit yours.