Zoho Projects
Presentation of Zoho Projects
Do the work on time, all the time
Zoho Projects is an online project management software that helps you plan your work efficiently, manage projects on time, your resources, and control your time. Whether your projects require a formal process with steps and efficient resource planning or you simply need a location to keep track of ideas and share them with others, Zoho Projects is designed to evolve according to the degree of complexity of each project.
Plan, follow, collaborate
Simplify complex projects by breaking them down into milestones, tasks lists, tasks, and subtasks. Manage workloads and configure tasks to automatically repeat themselves at the desired intervals. You can view the progress of your tasks using Gantt charts, see how the work is distributed with the resource utilization chart, and know where your projects stand against the plan using the Planned vs. Completed chart.
Collaborative features such as feeds, forums, online discussions, documents, and pages make project management easy. Your teammates can easily record their billable and non-billable hours in the timesheet module. Managers can select the entries to be approved. Integration with Zoho Invoice automatically generates invoices using them.
Why Zoho projects?
Complete - a fully functional application that can meet the requirements of small, medium, and large scale projects.
Social - Features such as feeds, forums, discussions, documents, pages, and other tools give project management a social flavor.
Integrated - Has several integrations with several Zoho applications and other third-party applications to meet the needs of a diverse customer base
Mobile- Take your projects wherever you are with independent mobile applications available for iOS, Android, iPad, and other tablets.
Planning and monitoring - Cut a large project into manageable sections. Different levels, such as milestones and tasks lists, help you plan in detail. Define dependencies between tasks and assign them to the right people. Schedule events in your calendar. Monitor the percentage completed once the work has begun.
Gantt charts and reports - Gantt charts allow you to visualize your project schedule and the workload between tasks. The resource usage table tells you who is available, who is busy and who is overloaded. A host of other task reports help you analyze.
Share documents and collaboration tools - Create or download documents, presentations, and spreadsheets in your project. Upload and share files or collaborate with the latest versions of everyone's work. Collaborative features such as feed, chat, forums, pages, and comments help you discuss and make decisions faster.
Time tracking - Record the hours spent on tasks and compare them with what you had originally planned. This can be done manually or with the help of an integrated timer. Once you stop the stopwatch, entries are automatically recorded in your timesheet. Generating invoices from this information requires only a few clicks.
Recurring tasks and reminders - automate routine tasks at regular intervals by setting a recurring frequency. You can also set reminder emails so that tasks are issued daily, one day before the due date or on the due date. This ensures that important tasks do not slip through the mesh.

Advantages of Zoho Projects
Certifications:ISO 27018, ISO 27001, GDPR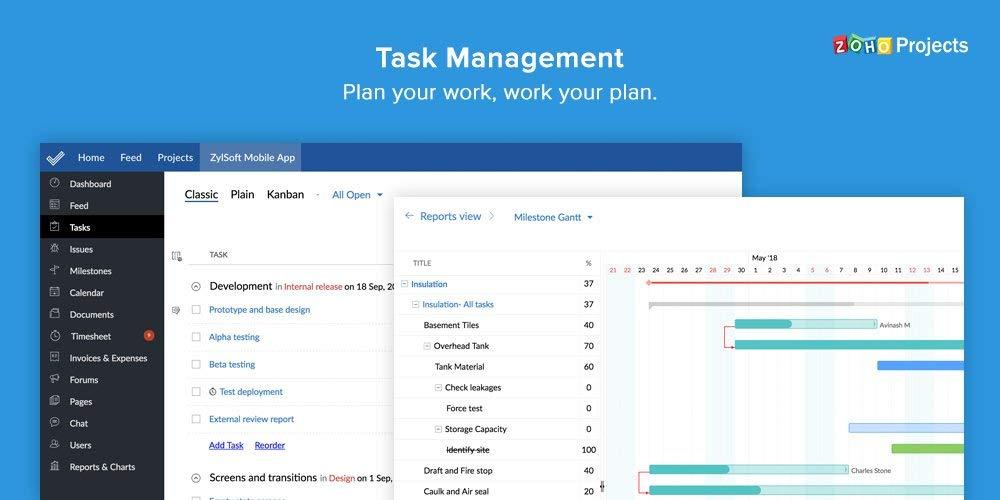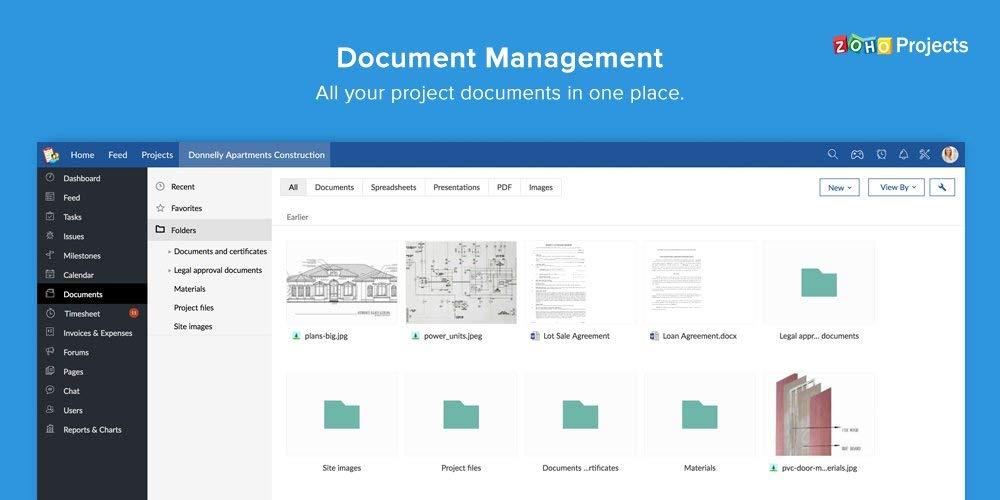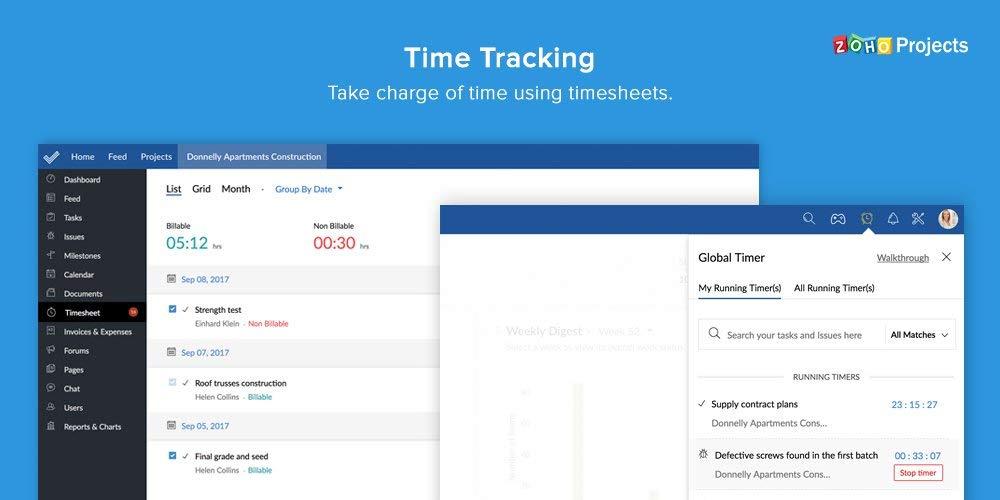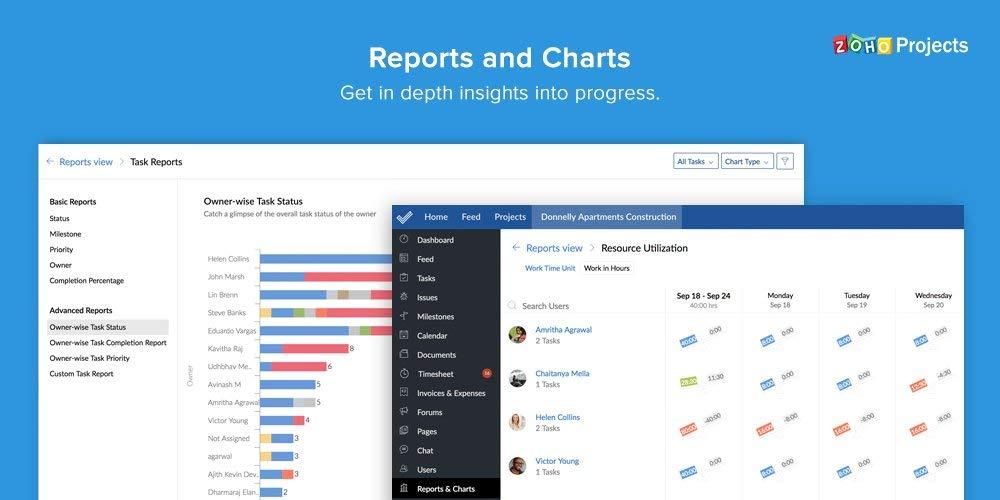 Prices and features of Zoho Projects
Customer reviews about Zoho Projects (0)
No reviews, be the first to submit yours.