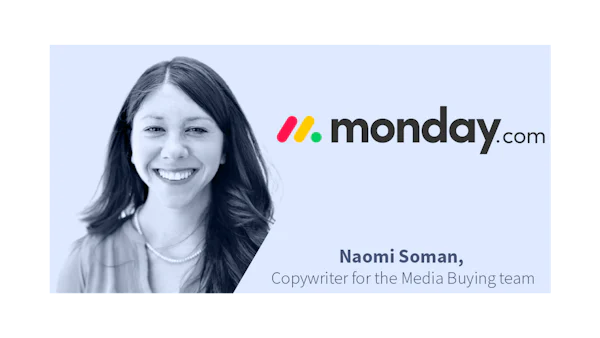 5 reasons why managers should upgrade to a Work OS to prepare for the future of work
If you manage a team or run a business, you've probably heard about a variety of project management tools. Project management tools can be very useful—they can help you organize tasks, prioritize effectively, and keep everyone on your team aligned. However, with hybrid work environments becoming the new norm, simple project management tools won't be sufficient.
A Work OS, or a Work Operating System, is the kind of software you need to know in 2021. It refers to an open platform that allows executives to build the tools they need to manage all of their organization's processes, projects, and workflows. It centralizes data from a range of different tools throughout the organization allowing for complete transparency even in large corporations. However, being low-code, anyone can build what they need. With the same flexibility of a spreadsheet and the strength of an operating system, the Work OS is the project management tool of the future.
#1 A Work OS can adapt to any team
Project management tools are great at what they do - allowing you to organize your to-do list in an easily accessible location. However, it has serious limitations. For instance, it may be somewhat customizable, but it certainly can't adapt to any solution.
While a project management tool can list a set of tasks for the day, managers can't use it cross-departmentally. The platform looks more or less the same whether it's used for IT, software development, business management, or HR. Each of these departments is different though, and they need a platform that can address their unique needs.
#2 Manage your clients and tasks in one place
Since Project Management platforms often contain sensitive information, it's not always possible to give access to clients. Whether it's ongoing sales negotiations with other businesses, upcoming marketing campaigns, or potential recruits, companies can't risk exposing themselves to prying eyes.
However, a Work OS is built keeping the enterprises in mind. Though a Work OS is readily available for small and medium businesses, it has the capacity to support robust organizations. Thanks to enterprise-exclusive features such as ownership over data, user permissions, and granular audit logs, a Work OS exceeds the highest security standards without compromising user experience.
So, consultants can provide guest access to clients, who can then log in to review proposals, check in on progress, and provide feedback without ever seeing any other sensitive data. Moreover, consultants never have to worry about downloading spreadsheets, documents, or reports because all of the information is readily available on the shared platform, so important information never gets lost in long email threads.
#3 Become more efficient with custom-built dashboards
Whether you're tracking expenses, monitoring overall progress, or managing workload, you can analyze it all on the same platform. On a Work OS, you can link multiple boards to a single dashboard, and present data all in one location. For instance, you can easily see how much money has been spent on marketing campaigns in the first half of Q2. At the same time, you can also see which sales representative has closed the most deals the previous month, or which one has the capacity to take on more work.
Only a Work OS can handle high-level reporting to allow this kind of growth. You can even pull data from other tools, like Tableau, so you can have access to detailed reports on the same central platform; it is truly a single source of truth for businesses. So you'll never have to worry about presenting conflicting figures to management.
#4 Future-proof your business!
Project management tools are quite rigid. You may be able to view your work in various ways, including Kanban Boards, Gantt Charts, and Timeline views. Project management platforms also allow you to sort tasks by status, so you know where each item is in the overall workflow. However, it's simply not customizable enough for growing companies who intend to scale.
Many executives know that a project management platform could easily replace a spreadsheet. Anyone who has spent all morning babysitting a 17-tab spreadsheet, updating everyone's tasks manually knows this. However, uploading large amounts of data and then training a team to use new software is a high price to pay if the group outgrows the platform in a number of years.
Thankfully a Work OS can grow with you. With third-party apps, native integrations, automatically updating dashboards, widgets, and editable columns, the possibilities are endless. With a Work OS, even large corporations can function with the agility of a small team. No matter how large you grow, how many employees you onboard, or how diverse your organization becomes, there is a custom solution for you with a Work OS.
#5 A Work OS grows with you
Whether you've been eyeing a few project management tools or you still rely on your handy dandy spreadsheets, you should consider a Work OS. This software category is taking the world by storm and can get you from where you are to where you want to be. The key to efficiency, this software solution doesn't only support the processes you currently use, but it also inspires you to streamline every workflow throughout your organization.
Best tools for you