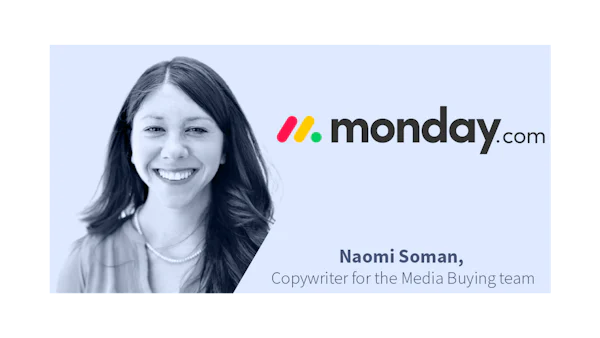 Switch to a Work OS and benefit from the flexibility of a spreadsheet and the strength of an OS
If you run a small or medium sized business, you know that margins are tight. You need to make sure you keep track of every dollar going in and out of your account every month. That's why it's important not to jump at every software coming your way. Software is expensive, and while many platforms can be very useful, you might not have the extra cash laying around to purchase just anything.
However, some software is invaluable to long-term growth - a Work OS, for example. A Work OS is an open platform that allows you to build whatever tools you need to organize your work. A "one-stop shop" for your organization, it has the flexibility of a spreadsheet with the strength of an operating system.
Here are some ways a Work OS can work for you:
Centralize all your data in a unique workspace
When you work in a SMB, you get used to wearing multiple hats. Even if you were hired to handle marketing campaigns, there's a good chance you'll have to pitch in in a variety of ways. One day you might be working with journalists, and another day you might be handling operations. You simply don't have the luxury of working in self-enclosed systems.
That's why it's that much more important that everyone stay on the same page at all times. A Work OS is a perfect solution for startups and growing entities because it keeps all information in one easily accessible location. Everyone always knows who's responsible for which tasks, what steps have already been accomplished, and where the most updated version of a document is.
Instead of sorting through endless email threads, wasting time in daily sync-ups or searching for the "final.final.final" version of your last spreadsheet, you can simply log into the platform and see the status of all ongoing projects at a glance. Better still, a Work OS like monday.com can integrate tools you already use, including Zoom, Microsoft Teams, and G-suite. So, you can import data directly onto the platform.
Fully automate your processes
Startups and SMBs are busy, busy, busy. Whether you're a business owner overseeing all of your employees yourself or a startup manager in hyper-growth mode, your to-do list is endless. Efficiency is the name of the game if you eventually want to hire people to take some of those responsibilities off your hands.
Not at that point yet? No problem. A Work OS can fully automate your processes. Instead of taking the time to update everyone on your progress with an email blast, you can set up no-code automations to notify team members with the status change (and all at the click of a button!).
Whether you want to move tasks along a defined workflow, create an email marketing funnel with pre-set sequences, or notify employees when they can start working on their contributions for a group project, automations make sure information never falls through the cracks.
Scale your workflows as you grow
The hardest part of committing to a software solution is projecting into the future. While a platform may seem perfect now, if it won't suit your needs in three years, it may cause more harm than good. Future-proofing your business requires that you put systems in place now that will last you a lifetime of growth. After all, success is built one project at a time.
With a Work OS, you won't have to worry about switching costs. Because it's so flexible, you can scale your workflows as you grow. Instead of switching to a more robust system, you can simply build more tools, add more columns, integrate more external systems, download more apps from the marketplace (or build your own!), and create more automations. Whether you have 10 people or 100,000 people in your organization, a Work OS can still manage all of your work.
Reduce your software costs in the long run
You can rest assured that a Work OS won't drain your bank account. On the contrary, a Work OS will save hundreds if not thousands of dollars. Not only will you save the money that you would have spent upgrading from a "one-size-fits-all" tool designed uniquely for small businesses, but you will also save the money that you would have to spend on niche applications for each department.
Because a Work OS can handle so many different processes, it will take the place of a range of different tools, including a project management tool, CRM, recruitment pipeline, IT ticketing system, creative review platform, content calendar, agile development software, and much, much more. The possibilities are truly endless. With the hundreds of templates, integrations, automations, widgets, and apps available, your Work OS can serve you in uncountable ways.
Save time and money, and gain efficiency with a Work OS
If you've been haphazardly perusing software review sites in search of your miracle solution, look no further. We know that, as a small business, you have to constantly shift directions to keep pace with the speed of business. That's why a Work OS is perfect for you now. A Work OS is robust enough to handle complex workflows and flexible enough to change with you every quarter.
Best tools for you