Send & receive emails, tweets, Twitter DMs and Facebook messages directly from Slack or MS Teams.
There is so much you can do with MailClark:
handle your Customer Support directly from Slack,
collaborate with clients or colleagues who only use email or Twitter,
receive notifications in Slack
answer to your private emails or Twitter messages directly from a Slack channel
and more!
Email, Twitter and Facebook: bring all your communications into Slack or MS Teams.
To get started, add MailClark to Slack or MS Teams & invite him to your preferred channel to set up an inbox in Slack.
Editor: Clubble
Strengths of MailClark for Slack & MS Teams
Used by more than 12 000 teams in 70 countries
MailClark for Slack & MS Teams demo and screenshots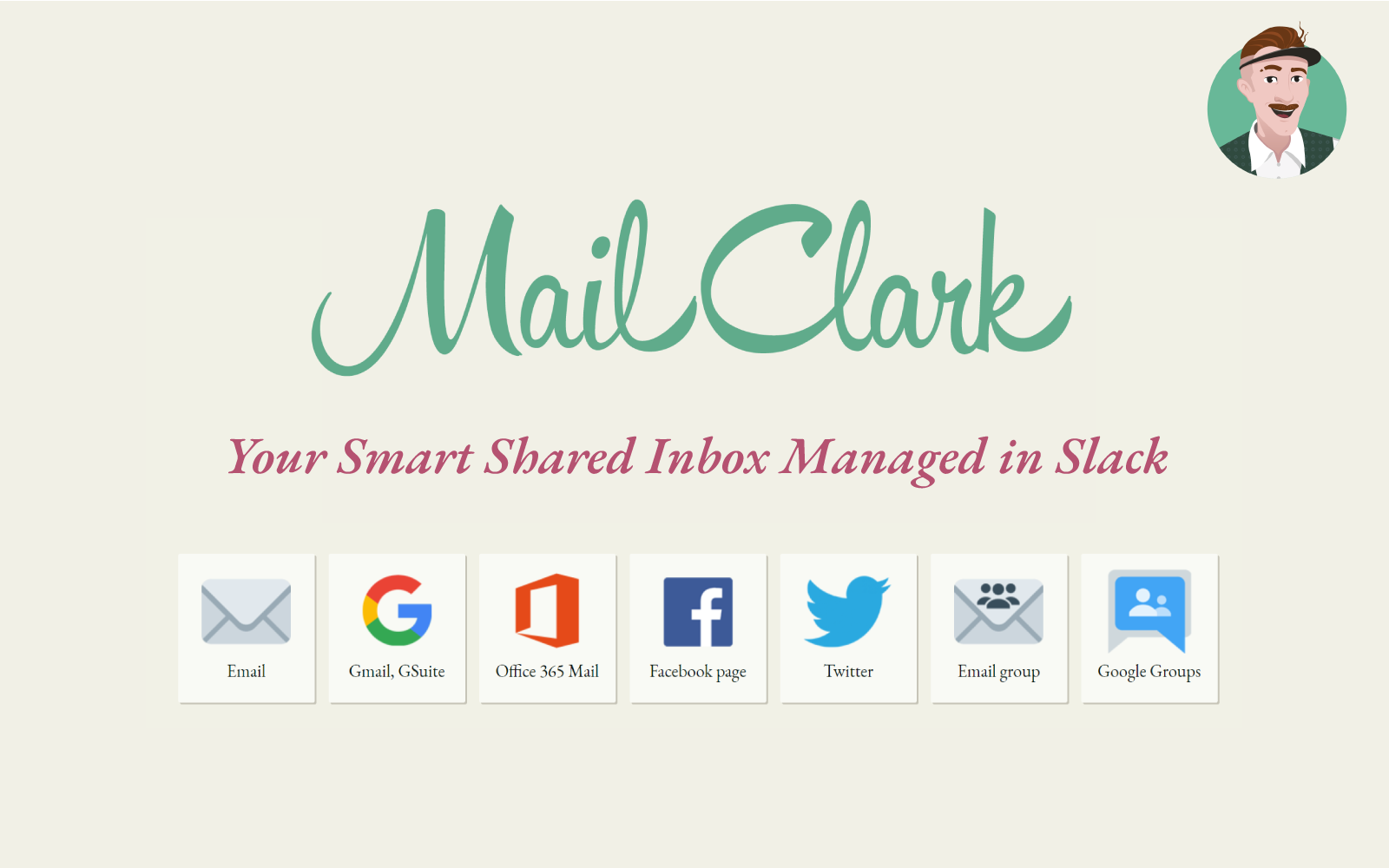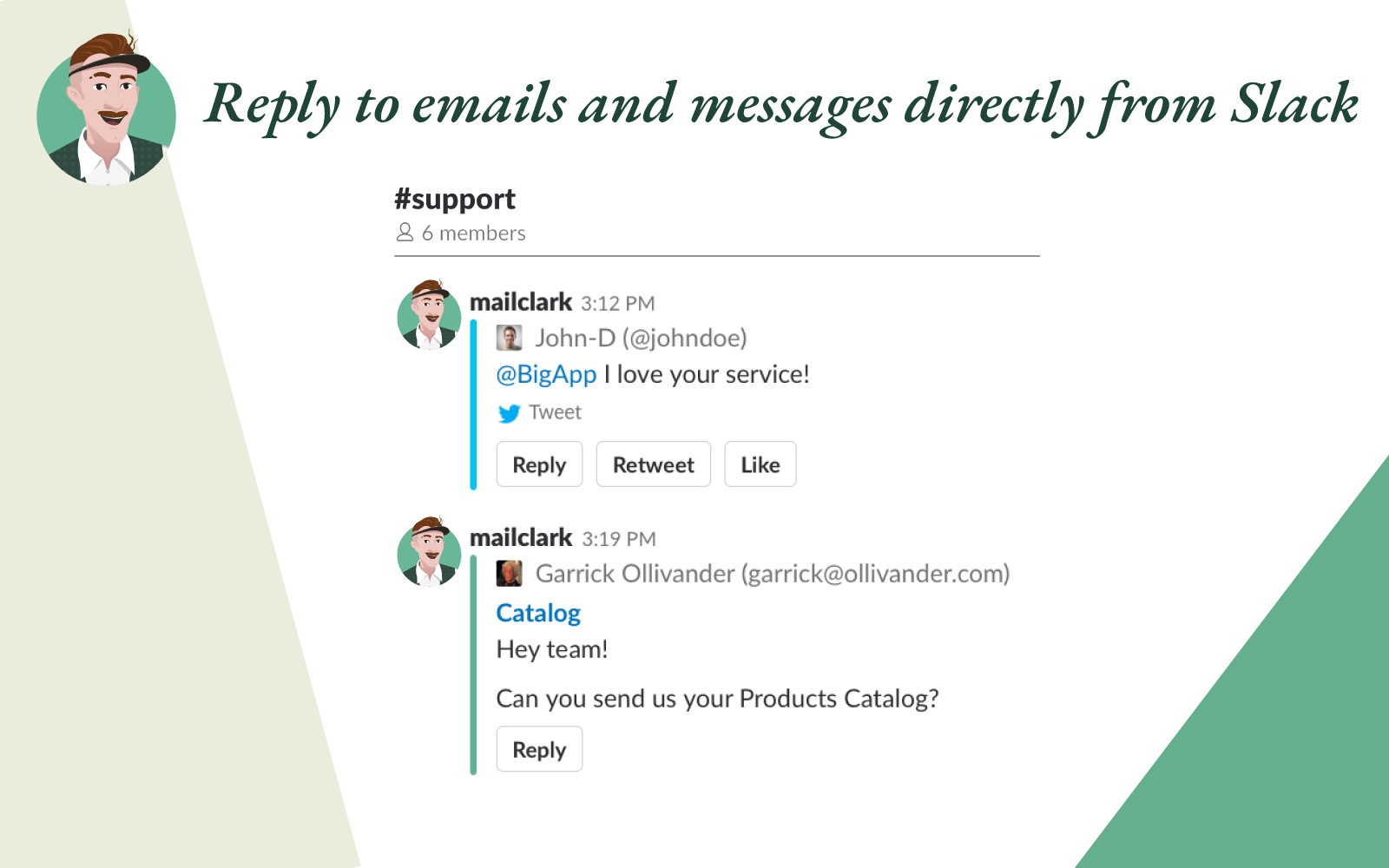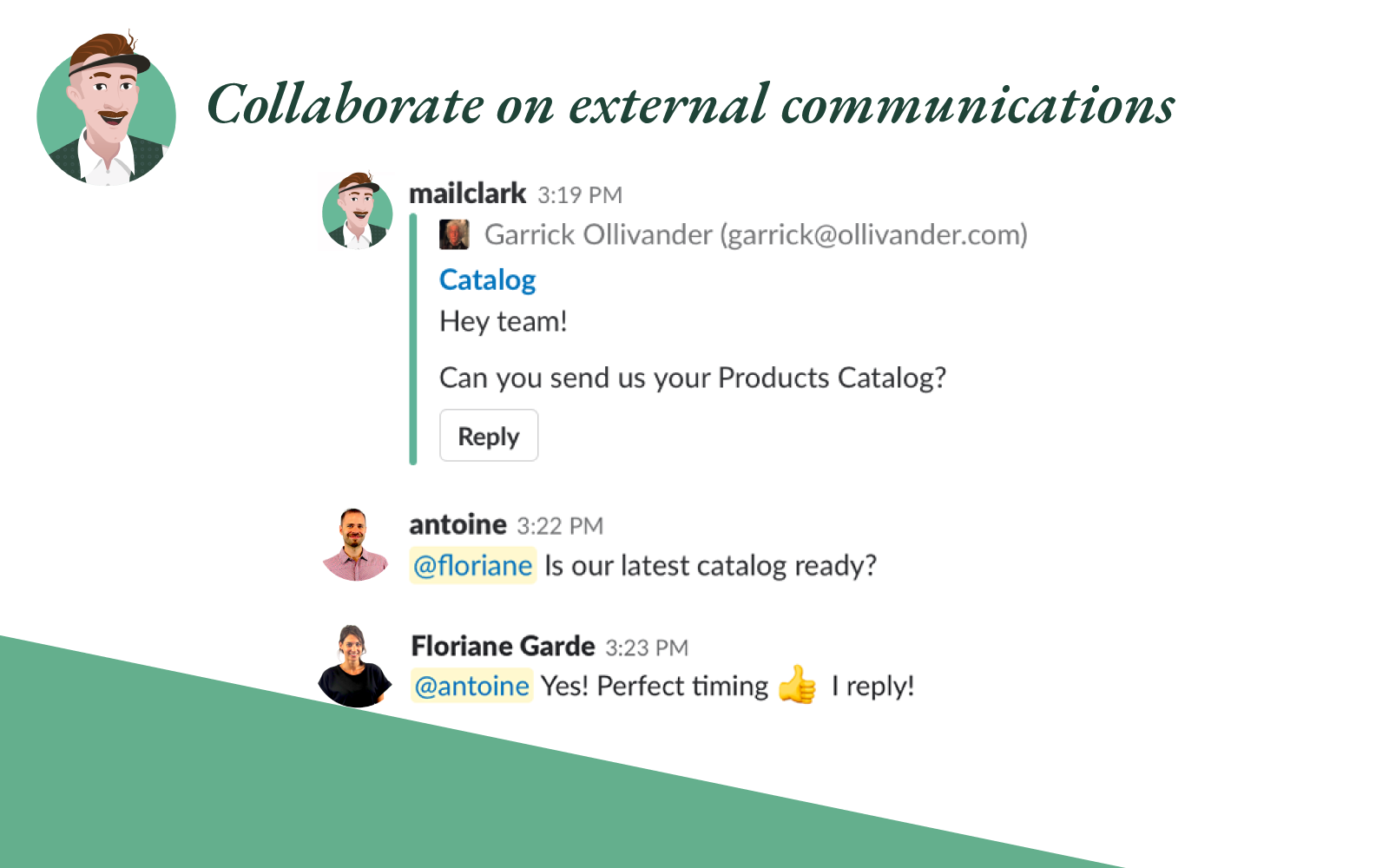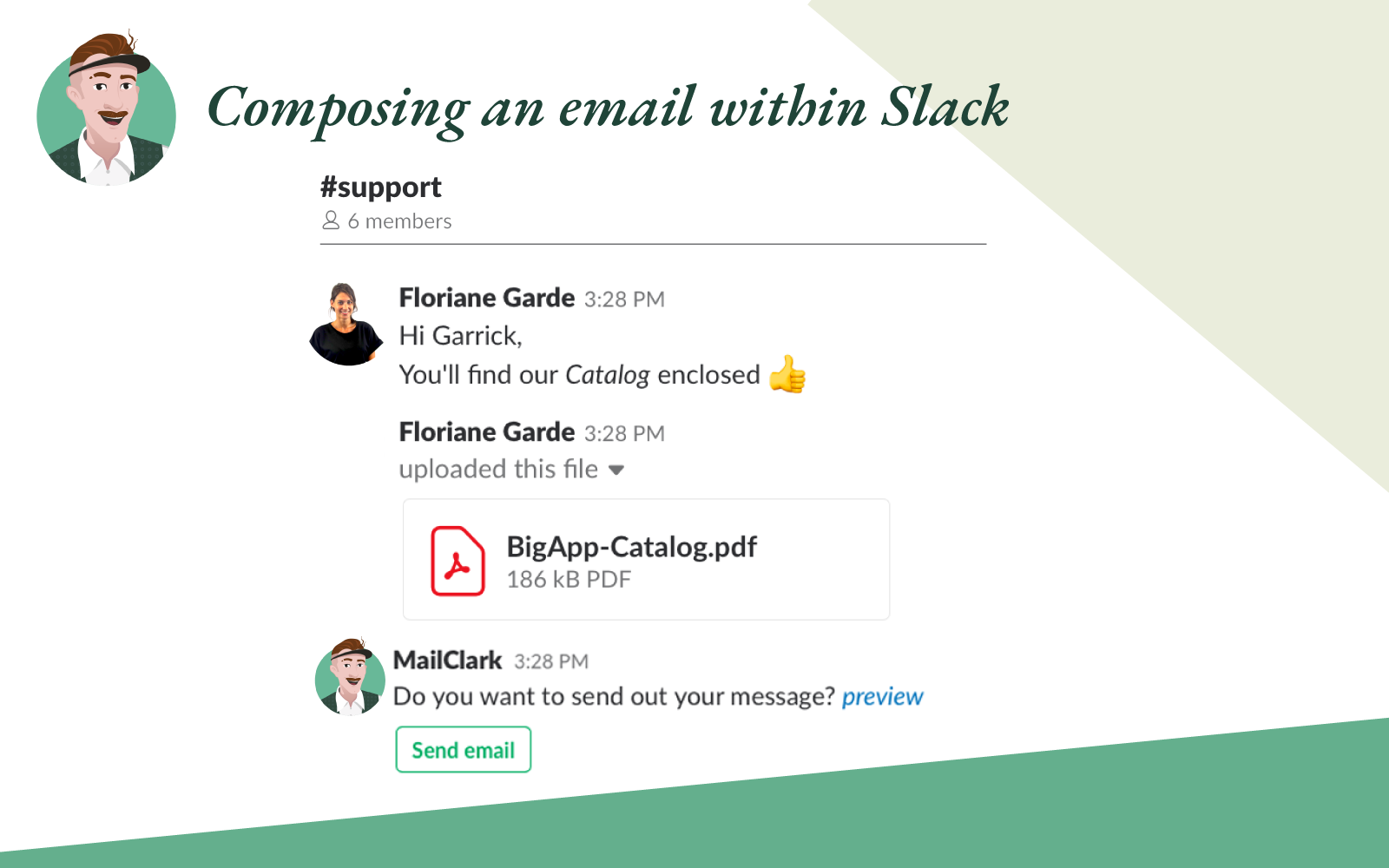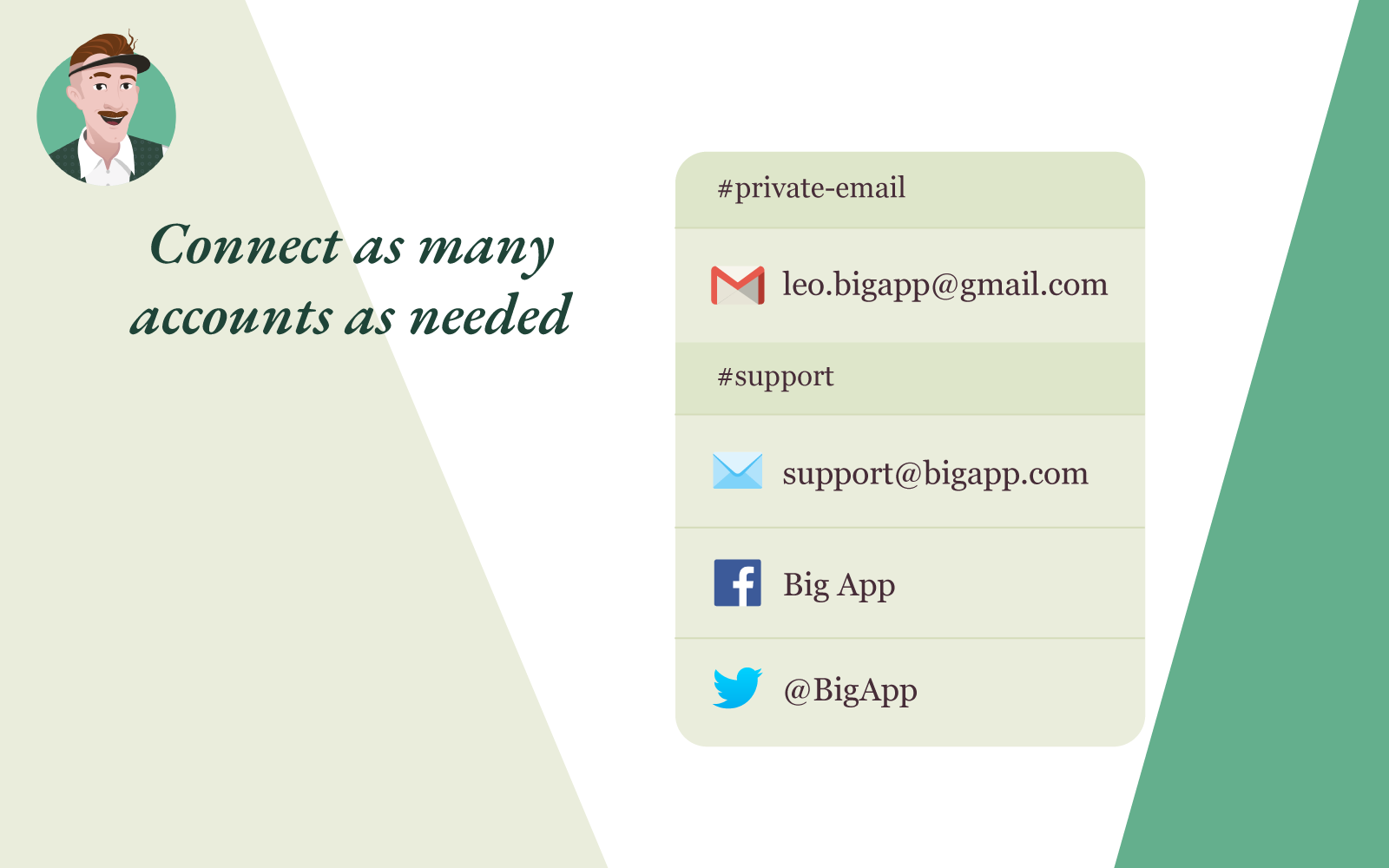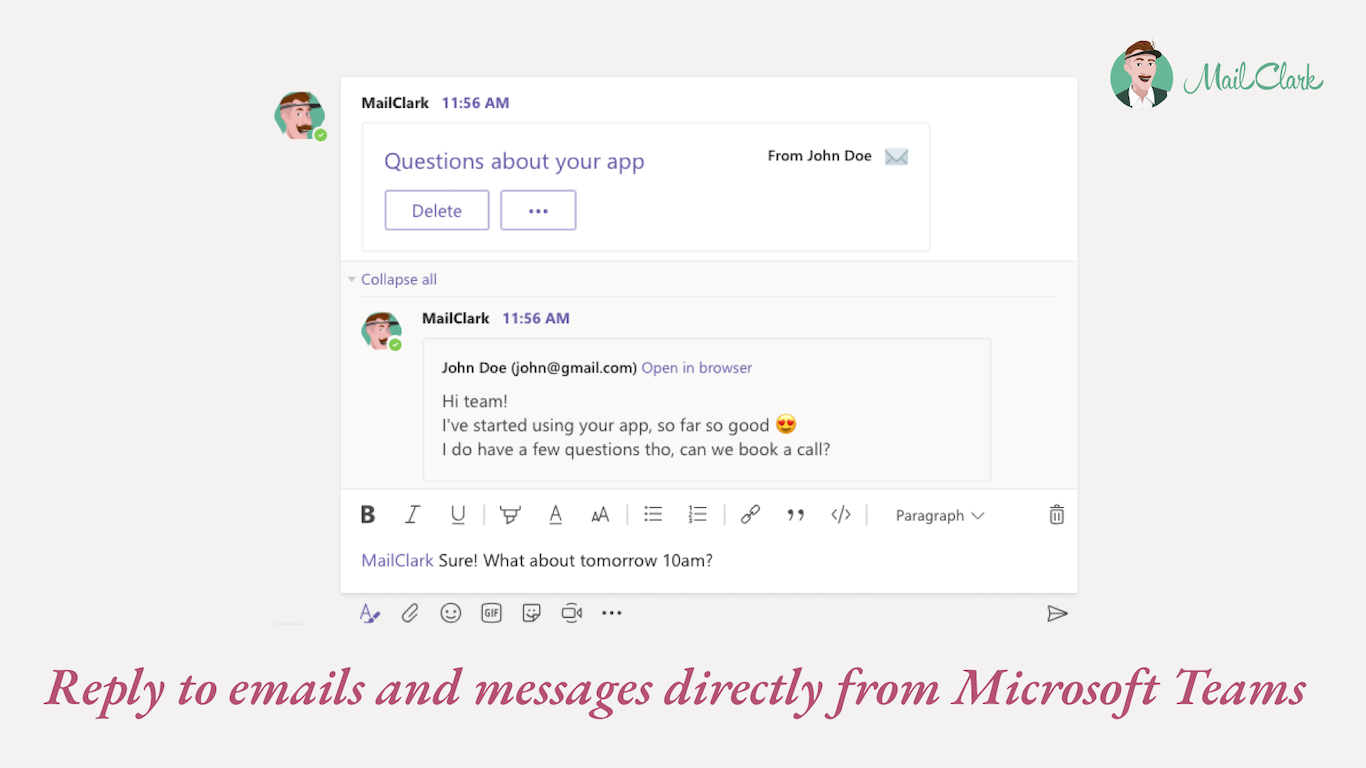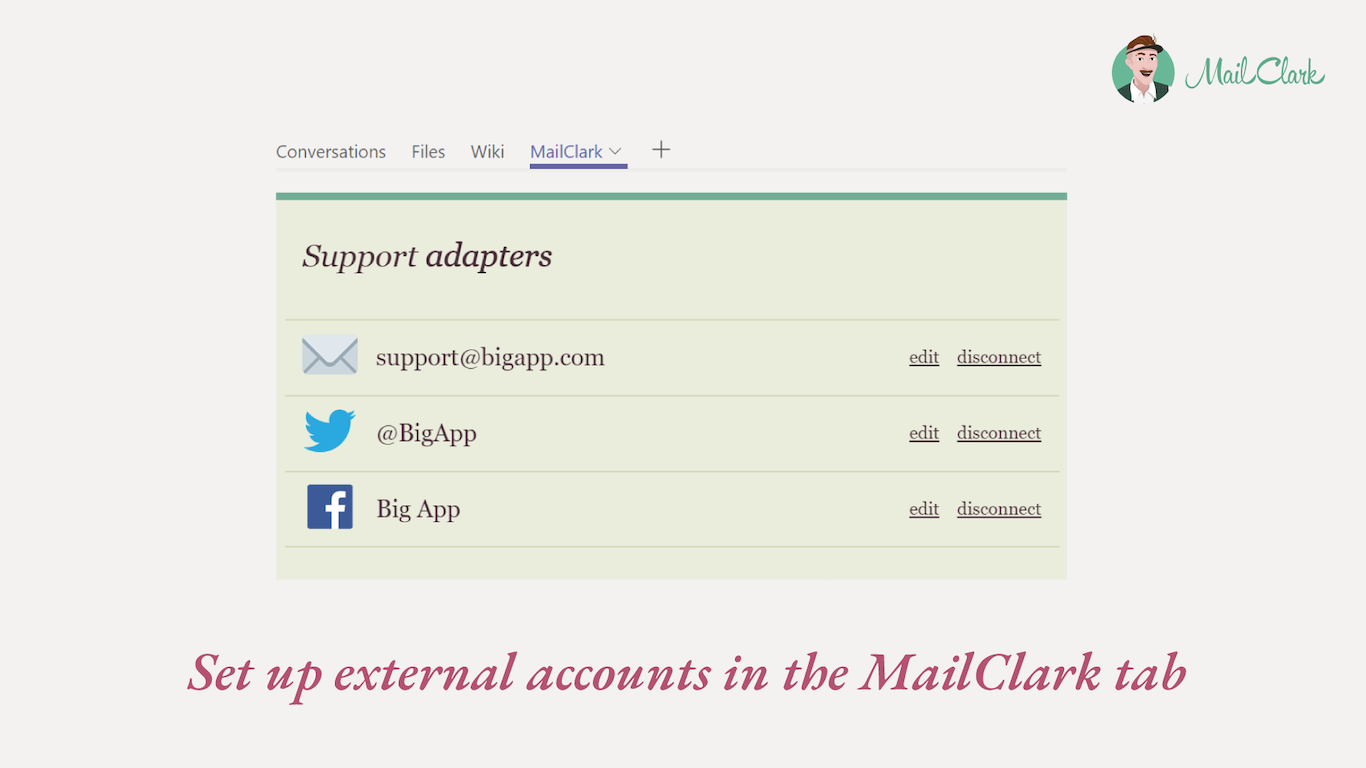 MailClark for Slack & MS Teams customers
No customer reference