Sprout Social: in summary
Sprout Social is an online application that allows you to manage all conversations involving your company or your communication agency. It is a tool that is similar to Hootsuite because it makes it possible to ensure a very good presence on social networks but also to participate in improving the brand's reputation. By using all digital levers, the solution offers companies the possibility to realize a real web marketing strategy.
All you need to know about Sprout Social
Sprout Social is a software that centralizes different social media such as Twitter, Facebook, Instagram, LinkedIn and also a twitter account. Sprout allows you to manage your communication campaigns from the online interface of the tool or the mobile application. It is then easy for the community manager to post messages (written, pictorial, video) on social networks by targeting an Internet user profile or geographical area (country, city). It is possible to create a chatbot and deploy it on social networks, which improves customer loyalty on social networks.
From a community management point of view, Sprout Social gives the possibility to respond to messages that talk about your company in real-time, leading to an optimization of customer relations. The tool provides access to dashboards that enable social media monitoring to improve the relevance of content creation. The social media manager can then use one of the main levers in communication strategy with campaign programming. These will spread at a specific date and time (of high audience) and create virality. The various functionalities of this management tool give companies a major asset to improve e-reputation.
Messages posted via Sprout Social can be subject to an approval workflow. Sprout is interoperable with some tools used internally: Uservoice, Bitly, Google Analytics, Feedly and Zendesk.
What are the qualities of Social Sprout?
Sprout Social is equipped with powerful analytical tools that allow you to analyze your conversations in detail:
Detect the number of messages that are present around the brand
Identify the number of impressions of your messages and clicks on your links
Evaluate Internet users' engagement through social media and better visualize the audience
Identify the best content posted by your company via a tracking URL
Measure what are the best times to deliver an online message
Etc.
Easily, you can generate reports on the period of your choice. Social Sprout is a practical solution for social network marketing, fan communication, and customer engagement activities. Sprout Social is a Swiss Army Knife filled with features that improve an organization's digital communication while developing natural referencing and visibility.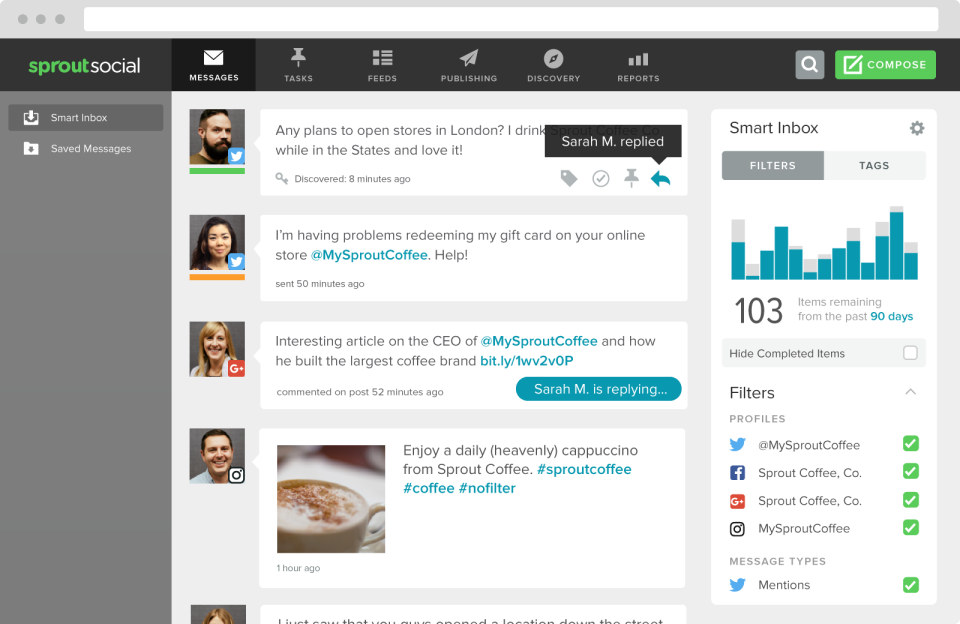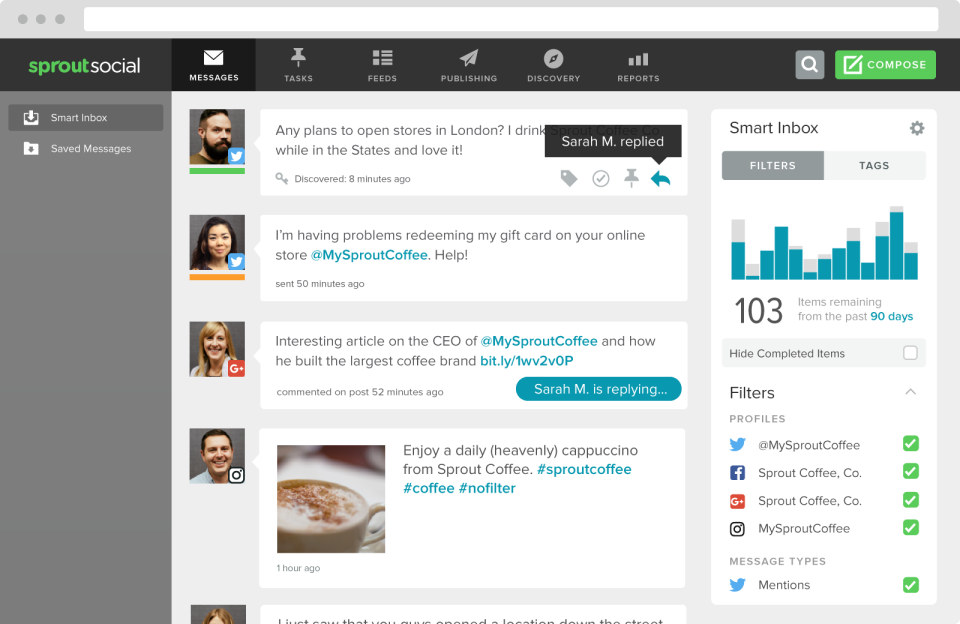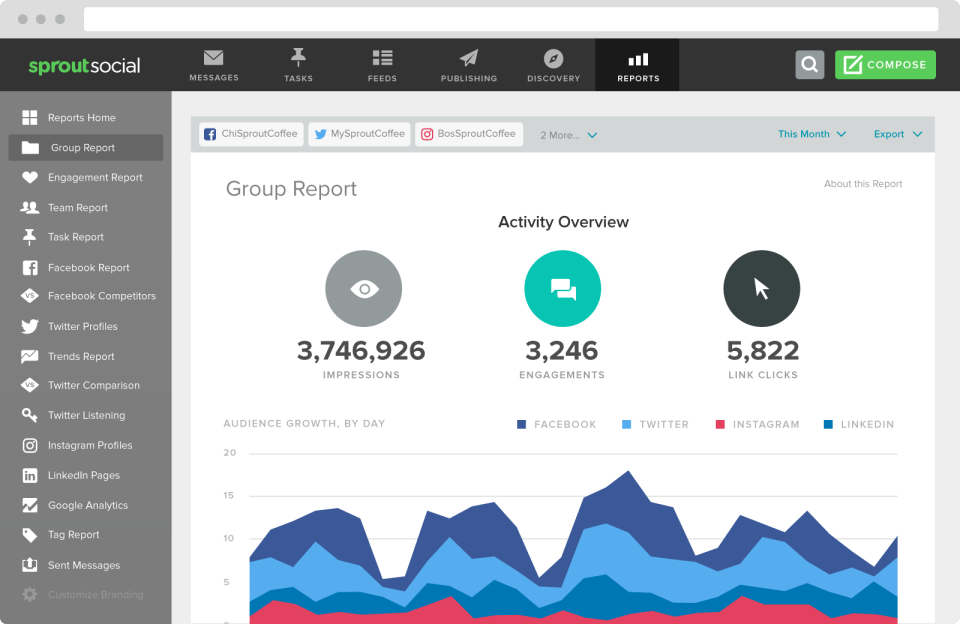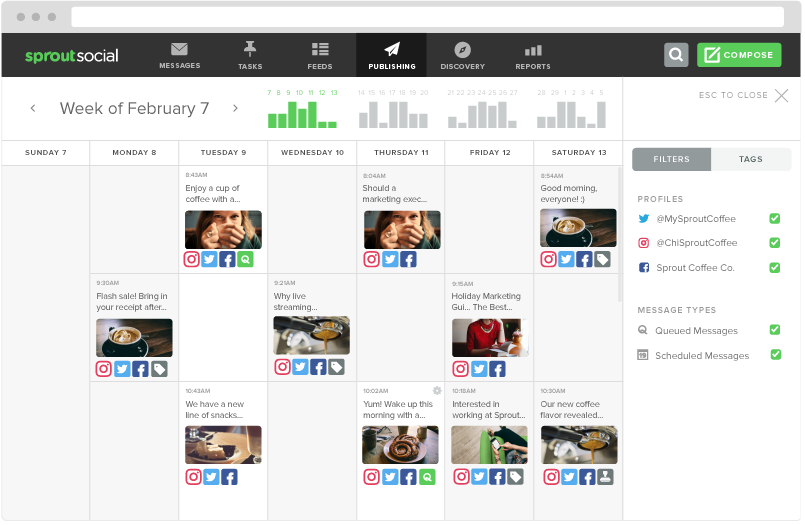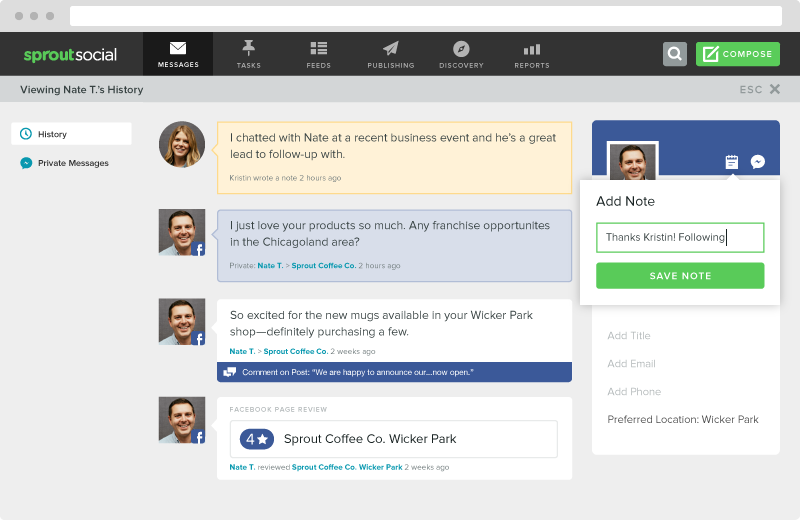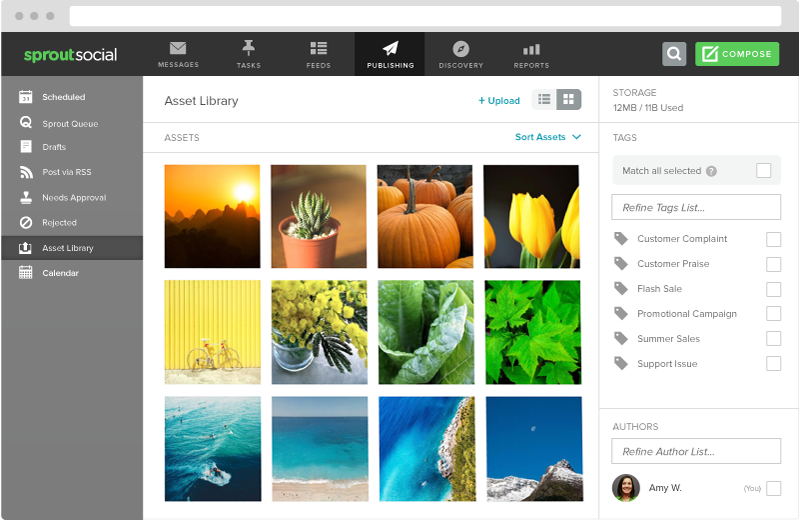 Sprout Social: its rates and features
Appvizer Community Reviews (0)
The reviews left on Appvizer are verified by our team to ensure the authenticity of their submitters.
No reviews, be the first to submit yours.