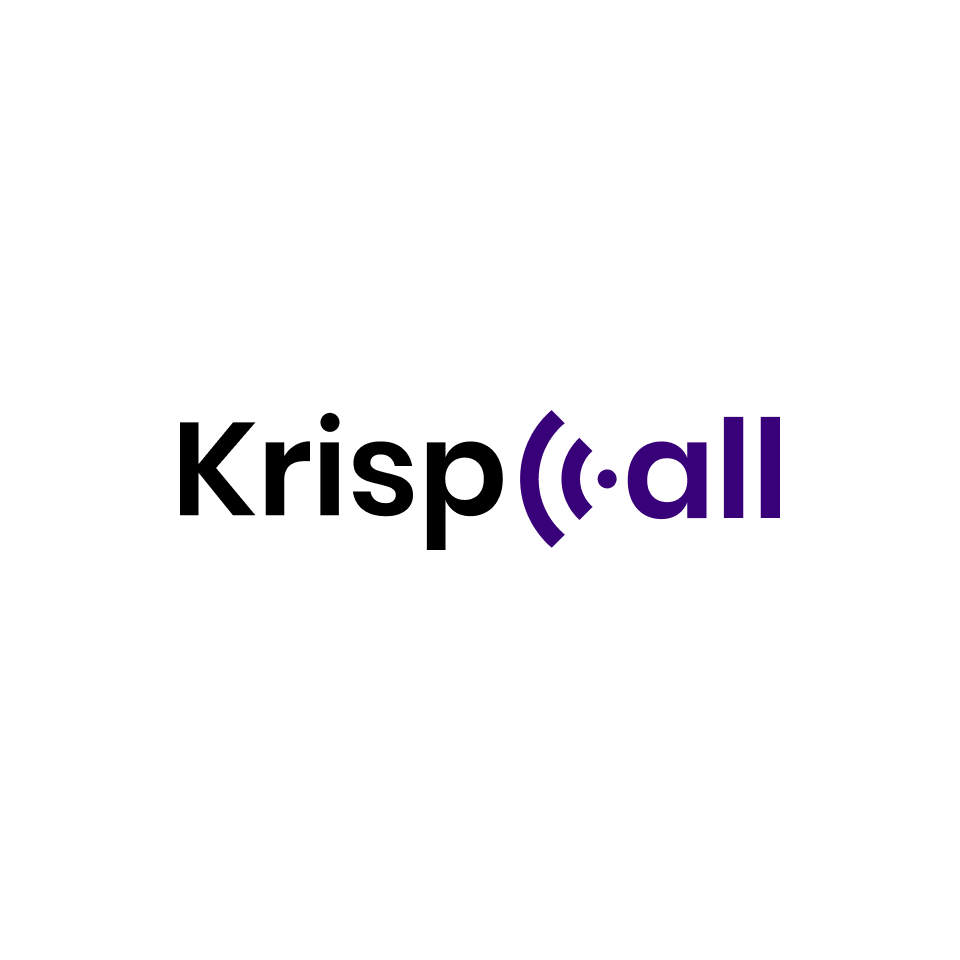 KrispCall
Presentation of KrispCall
Krispcall is a modern take on telephony systems. With Krispcall, you can get rid of the bulky, expensive, and demanding traditional phone system and replace it with an internet-based telephony solution.
With KrispCall, getting numbers is easy, and calling is secure and affordable. From a single app, you can manage your personal, business, and corporate phone needs. You can get virtual phone numbers from 100+ countries all over the globe with the latest and most advanced communication features at affordable prices
The service isn't simply for VoIP calls. SMS, MMS, and voicemails can all be sent and received via a mobile and desktop app. Its contact center solution can be linked to customer support software to answer client inquiries more effectively.
Among the business phone systems, Krispcall is the best. Its features, such as Unified Callbox, Shared Number, Number Porting, Interactive Voice Response (IVR), Intelligent Call Routing, Customized Greetings, and Call Recording assist you in gaining high mobility for business communications.
KrispCall provides the best 24/7 customer service to help you overcome any obstacles in obtaining and using free virtual phone numbers for texting, WhatsApp, SMS, Facebook & Gmail verification, and OTP.
Krispcall is the best communication solution for improving customer experiences and increasing employee efficiency.
Advantages of KrispCall
Cloud Telephony

Cheap Phone Calls & SMS

Virtual & International Phone Calls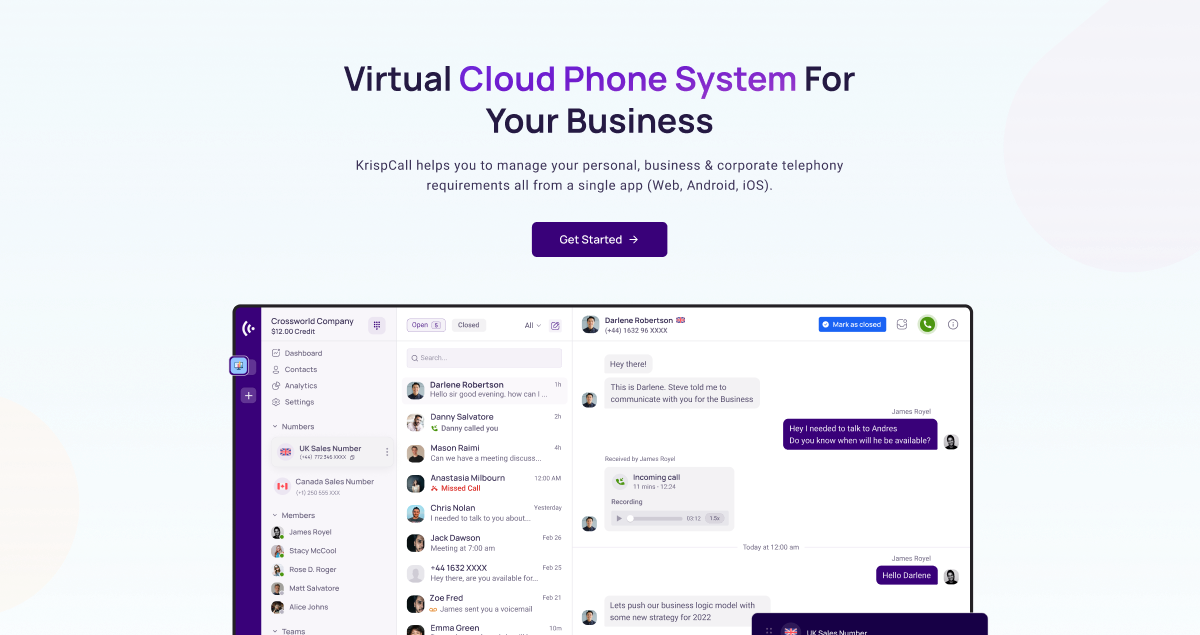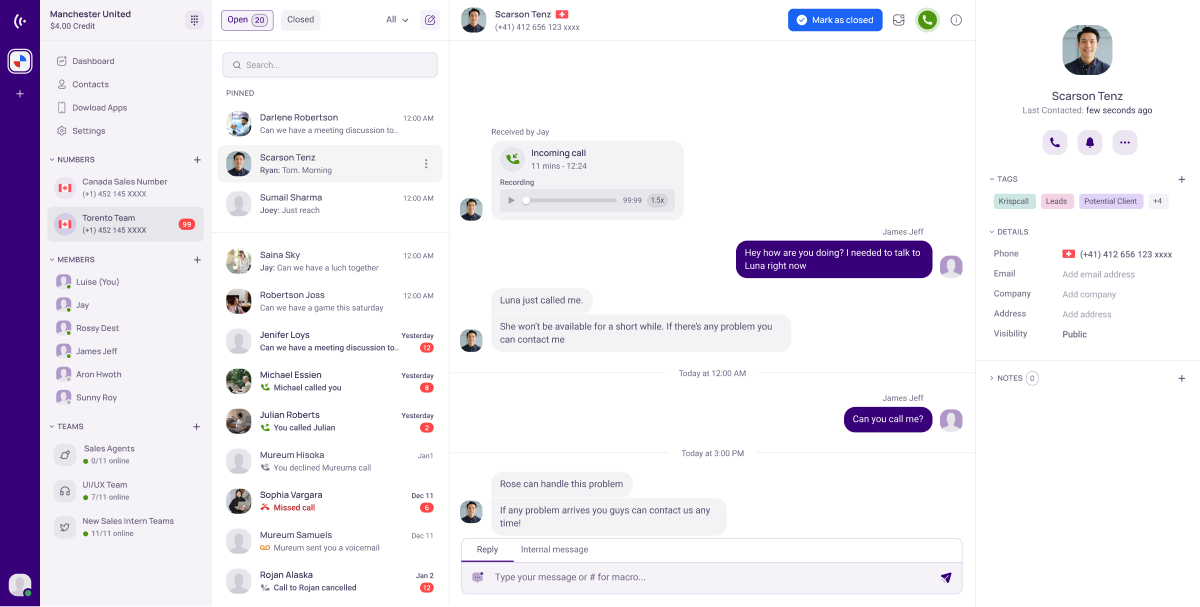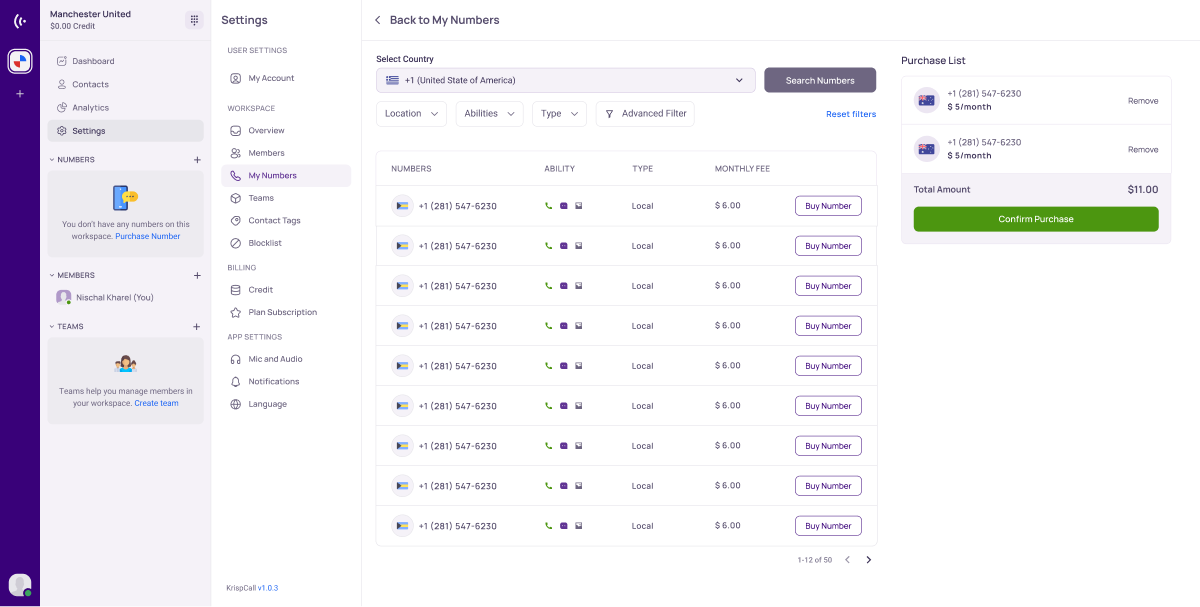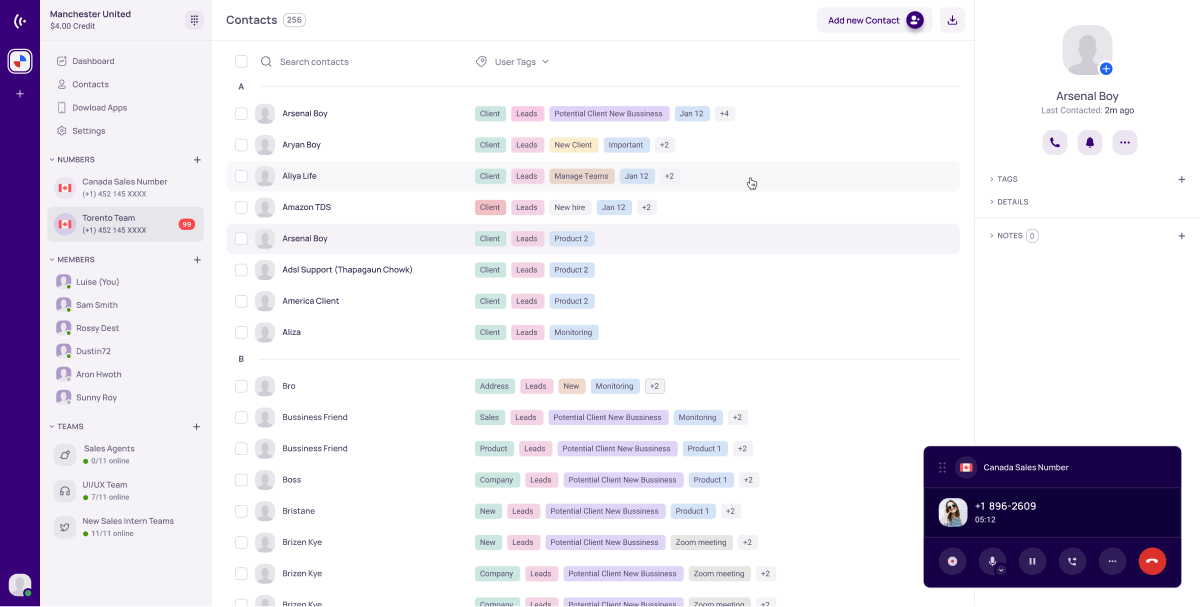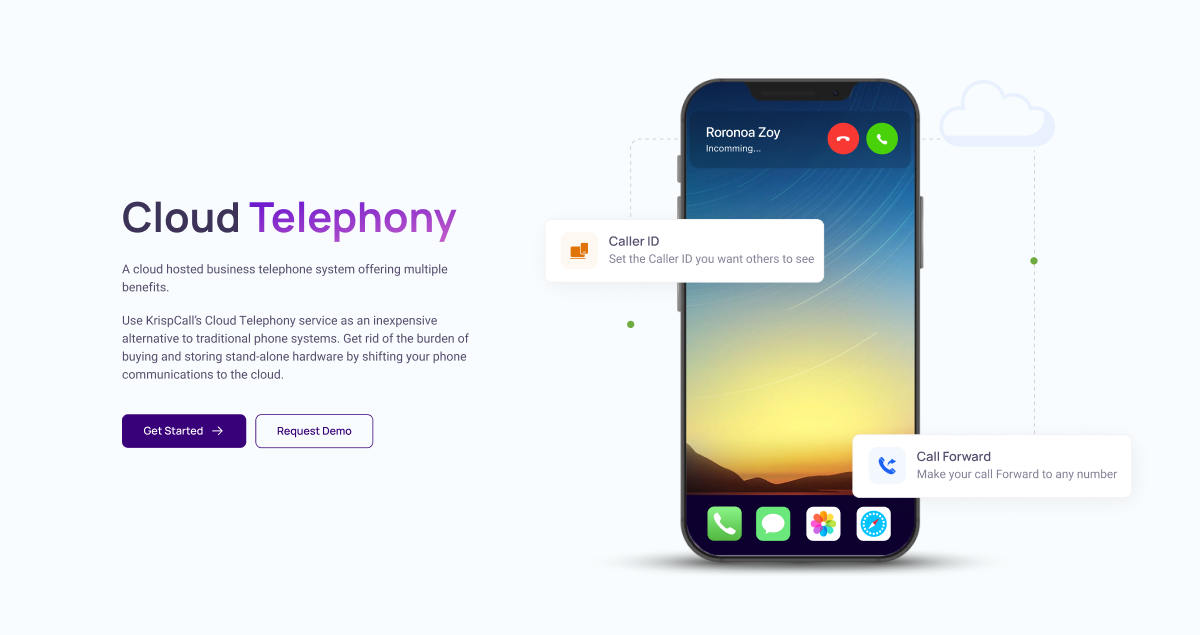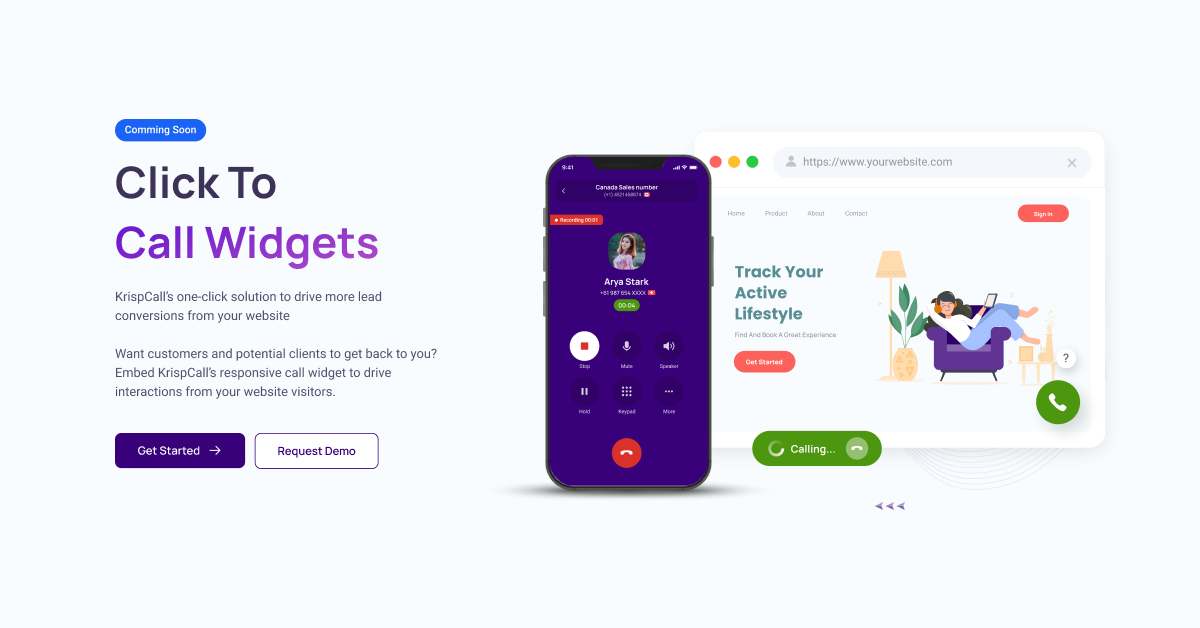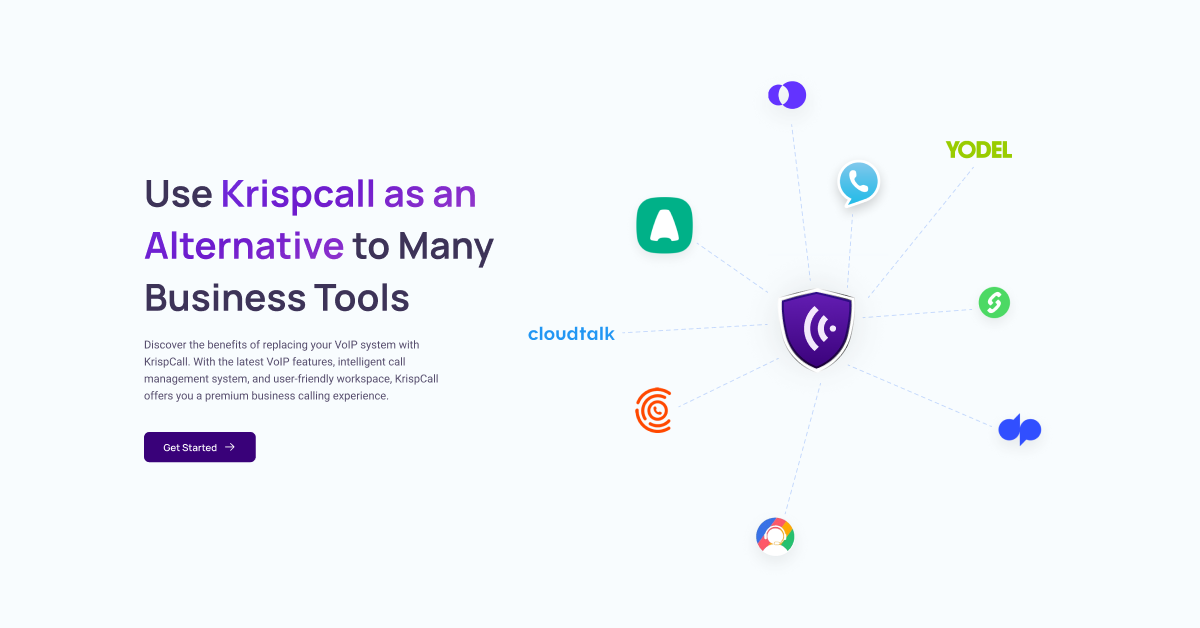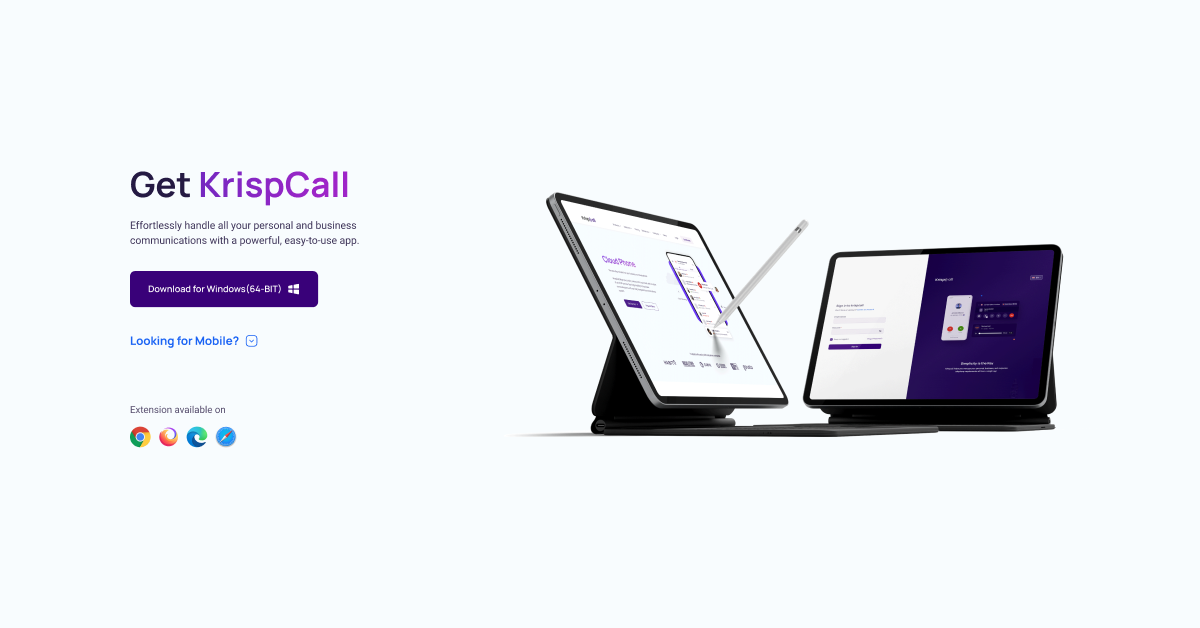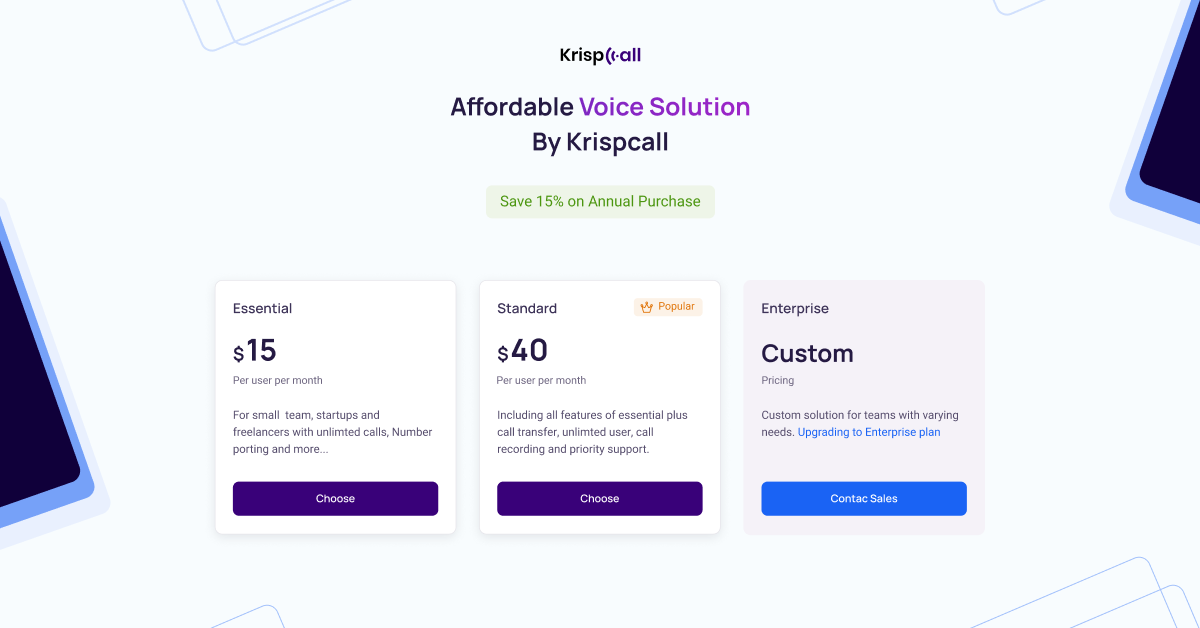 Prices and features of KrispCall
Communication
Call Transfer to Mobile Device
Chat Box / Instant Messaging
+ 14 other features
Customer reviews about KrispCall (0)
No reviews, be the first to submit yours.