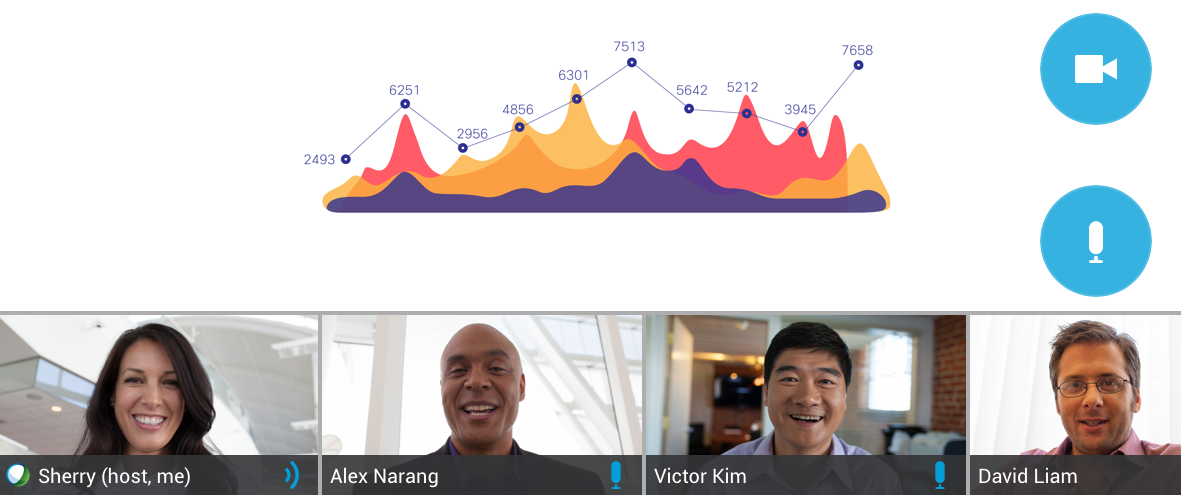 Webex
Presentation of Webex
Simplify meetings with videoconferencing
The Cisco Webex solution is designed to make meetings simpler and more intuitive. Indeed, it is very simple to participate in meetings via videoconferencing. The system introduced by Cisco guarantees a very good audio and video quality, allowing participants to concentrate only on the essentials. The solution offers features for recording conversations for previous consultations. In addition, the solution incorporates a messaging system that allows essential information to be transmitted directly via team messaging.
Now teams can meet, collaborate and stay productive anywhere, anytime and on any mobile device or video system. Cisco Webex video conferencing helps you make decisions faster, with integrated audio, video, and content sharing. Save time and money by relying on highly secure and scalable Webex meetings from the global Cisco Collaboration Cloud.
Webex has a secure system to ensure that files shared between employees are always protected. The end-to-end encryption system helps protect information from possible violation.
Prices and features of Webex
Communication
Chat Box / Instant Messaging
+ 4 other features
Customer reviews about Webex (0)
No reviews, be the first to submit yours.