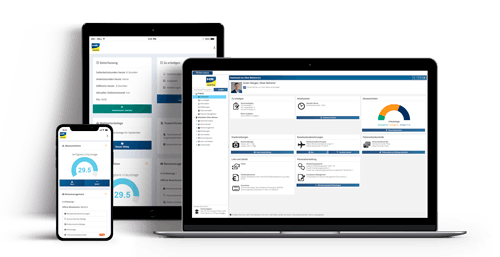 HRworks
Presentation of HRworks
HRworks is an all-in-one solution for workforce management. The software is cloud-based and helps you build and manage efficient and transparent HR management. HR Works is one of the largest providers of SaaS software for HR time recording, corporate benefits and travel expense accounting. Today, more than 1500 companies and more than 170,000 users use the software every day.
HR management with HRworks
The software consists of various modules that cover the entire HR area of a company. With employee administration features, you save a lot of time with repetitive tasks and thus increase productivity. The software takes over tasks for you, such as
Applicant management
onboarding
Compliance Management (CMS)
Electronic personnel file
Skill Management
Wage and salary administration
time management
vacation administration
HRworks automates the otherwise time-consuming administrative processes and creates efficient workflows. Each employee has their own account where they can view and enter their data.
Travel expense accounting with HRworks
Another important module of the personnel management software is the travel and expense accounting. With HRworks, business trips can be handled transparently and easily: The software automates the process from applying for a business trip through digital receipt entry to reimbursement of all expenses. The digitized receipts and travel data are archived and are always accessible and softiert. Accounting and other departments are relieved, leaving more time and resources for what is actually important.
Thanks to the SaaS software, you can also access the application on the road. All you need is a browser and an Internet connection. Thanks to the mobile app, you can also scan in and access your data from the tablet or mobile smartphone.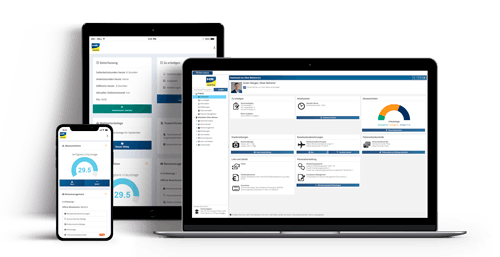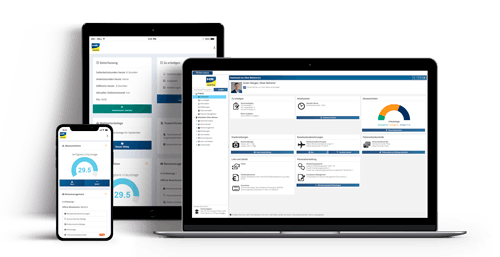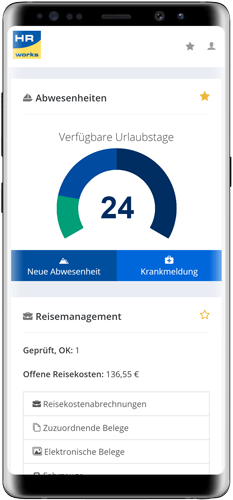 Prices and features of HRworks
Customer reviews about HRworks (0)
No reviews, be the first to submit yours.