PeopleSpheres
Presentation of PeopleSpheres
Connect and synchronize all your HR software
PeopleSpheres is the first employee experience platform (EXP) in France. 
Get your HR PaaS (Platform as a Service) in 3 steps: 
1.Connect all your HR existing software 
 2. Add any additional software you need  
 3. Manage all your HR within a single platform. 
A solution that offers the possibility to fully customize an HRIS based on the size of the company (SME or a large group) and their specific needs. 
What we offer: 
A unified interface: With PeopleSpheres we can connect with any HR software. You can add as much software and users as you need. Note that if your preference is to keep your existing software and just connect them it is totally doable.  

Relation with a single vendor: will save you considerable time and better communication. 

Single data entry: users will only have to do one log-in into the platform to have access to all its apps.  

Unified employee profile: Once connected, the employee will have direct access to everything he needs. 

Synchronization between apps: will help you gather information from any tools quickly. 
Tools adapted to all sectors' specificities: PeopleSpheres works with companies from various industries. 

Complete and customizable HR apps: unlike SaaS where the company is entirely dependent on the provider, with PaaS the company can retain full control of its deployed applications

Optimized User Experience: thanks to a well-conceived user-friendly, and ergonomic platform, employees will be more organized and engaged. 

Available support team: PeopleSpheres puts the customer at the heart of its activities and therefore acknowledges the importance of providing efficient technical support.  

Scalability

Adapted to national particularities:  taking into account the fact that many companies have an international presence, we developed a solution that can be set in many languages and adapted to local legislation.  

Security:   a highly secure HRIS PaaS since we're able to connect all the HR software of our clients all at once, we can rigorously control the level of access. Hence, ensuring a secure system at all times.
Advantages of PeopleSpheres
All your HR management on one platform

Automate your administrative and HR processes

Analyze your situation and make decisions

Certifications:GDPR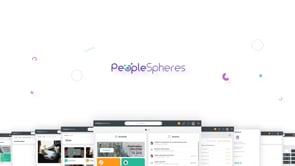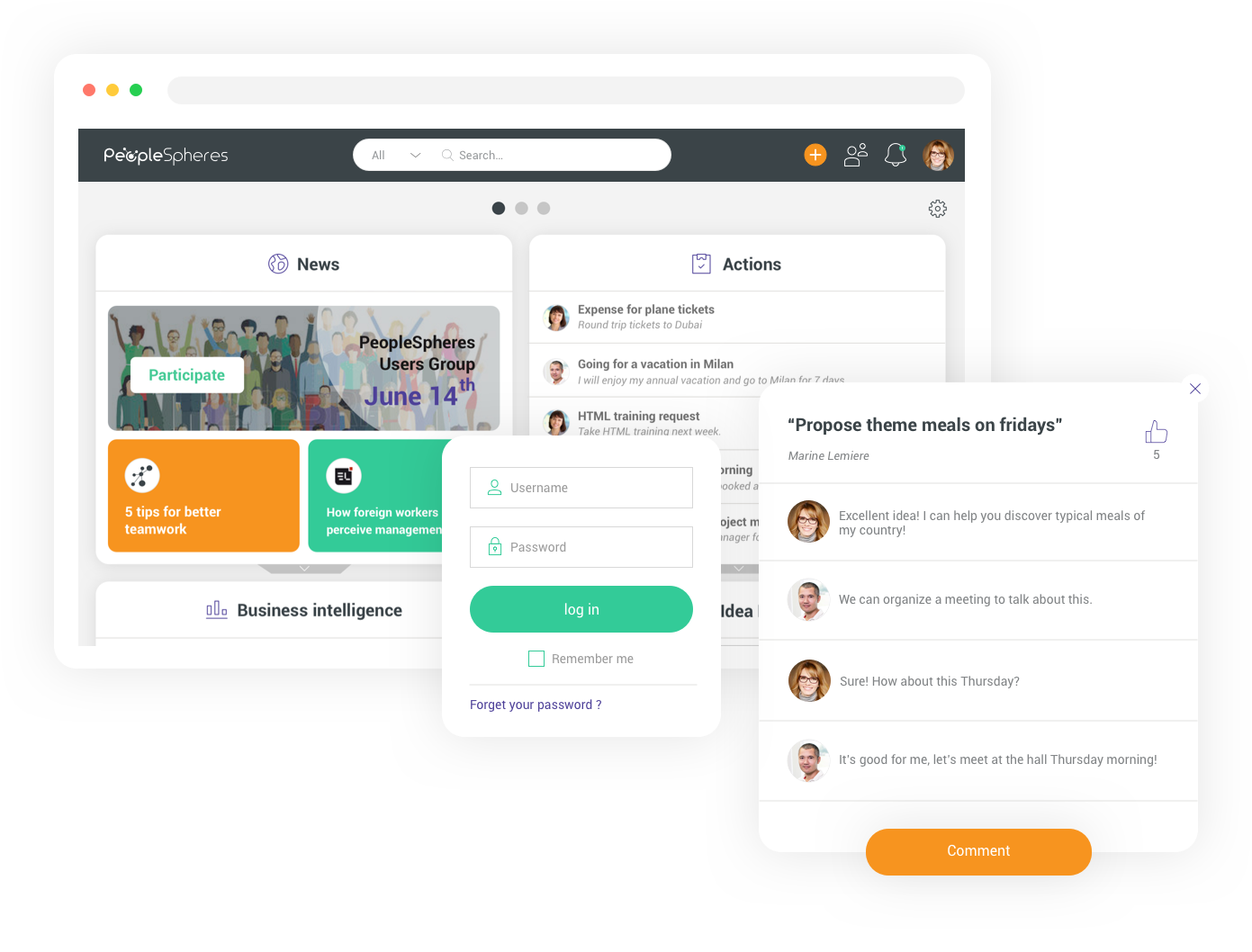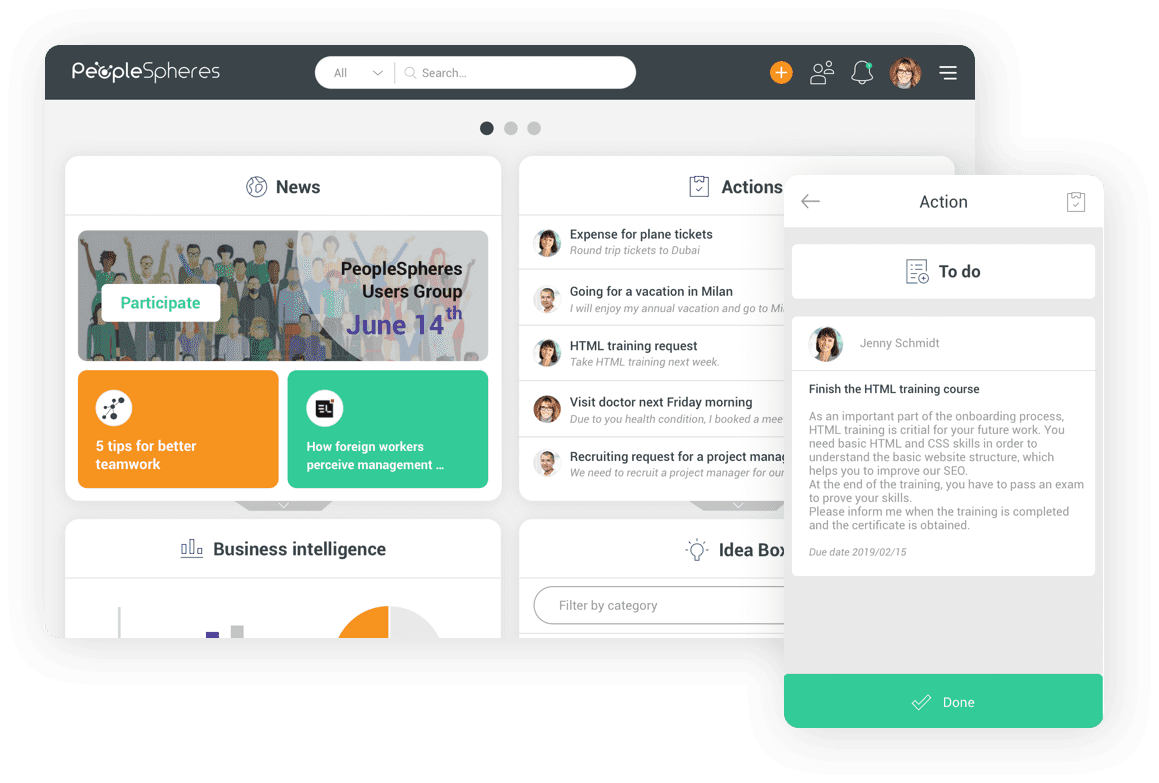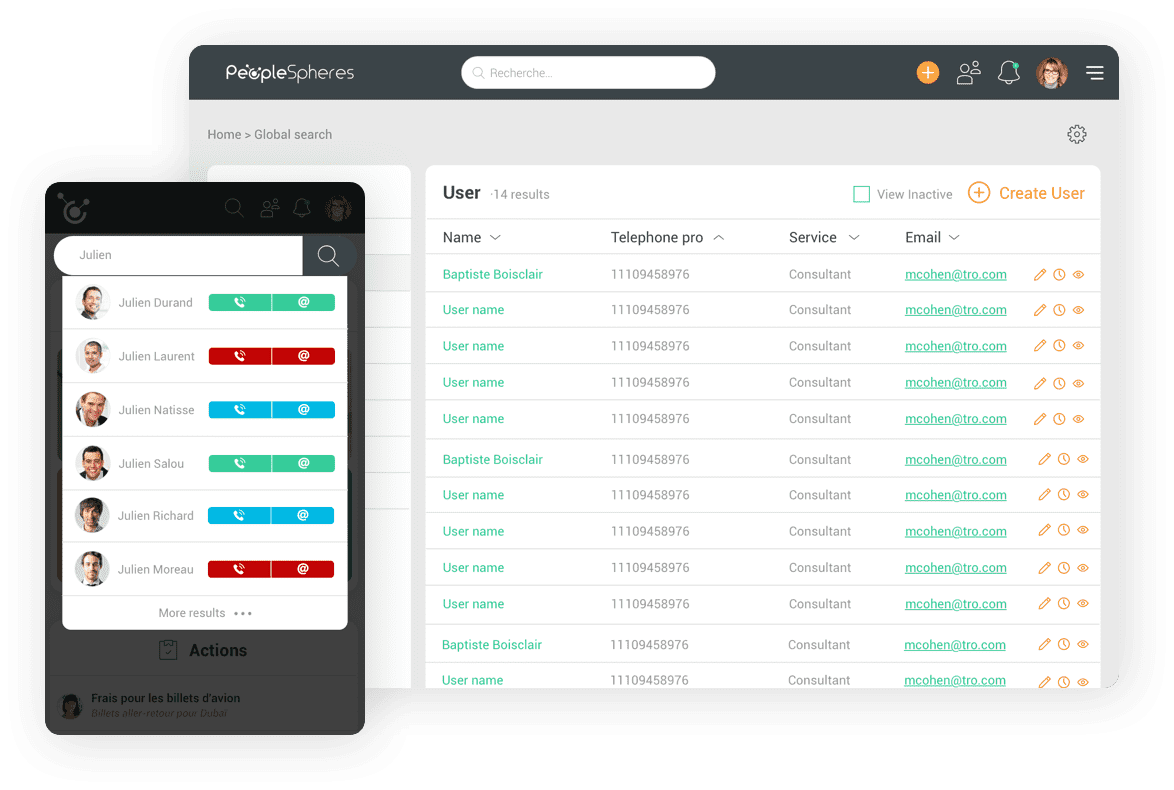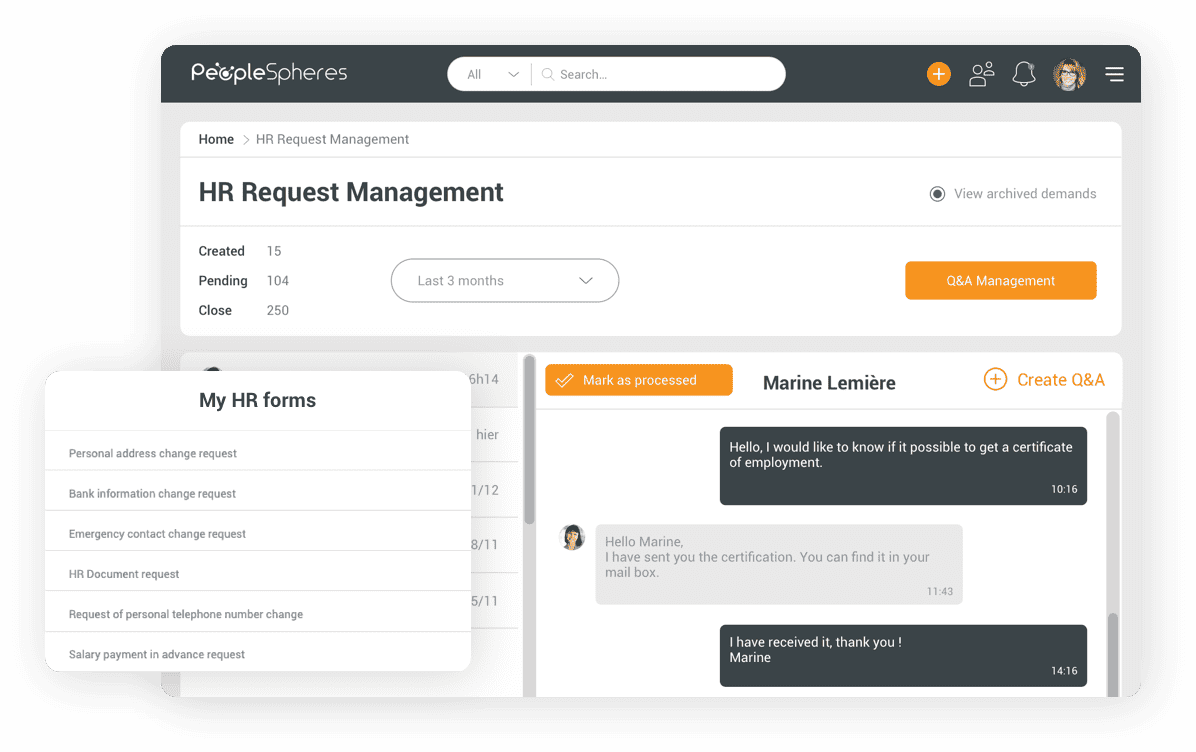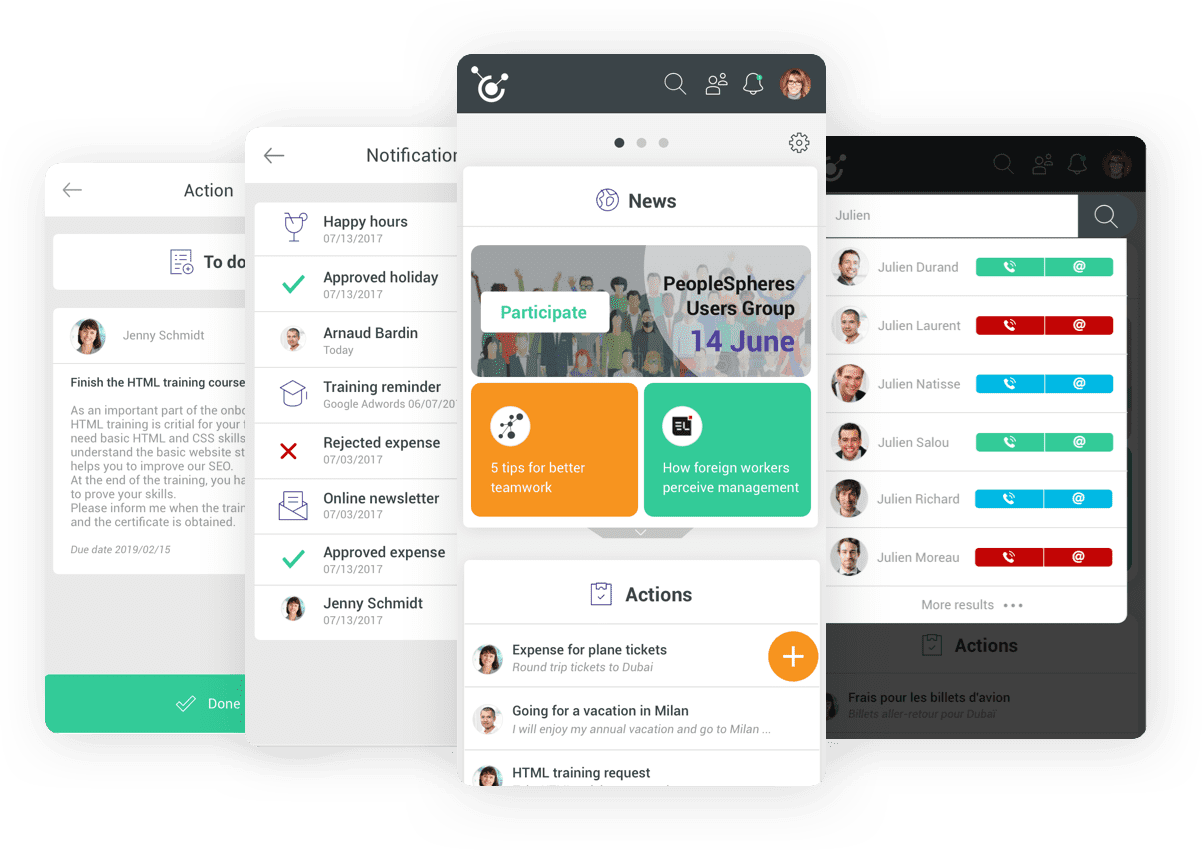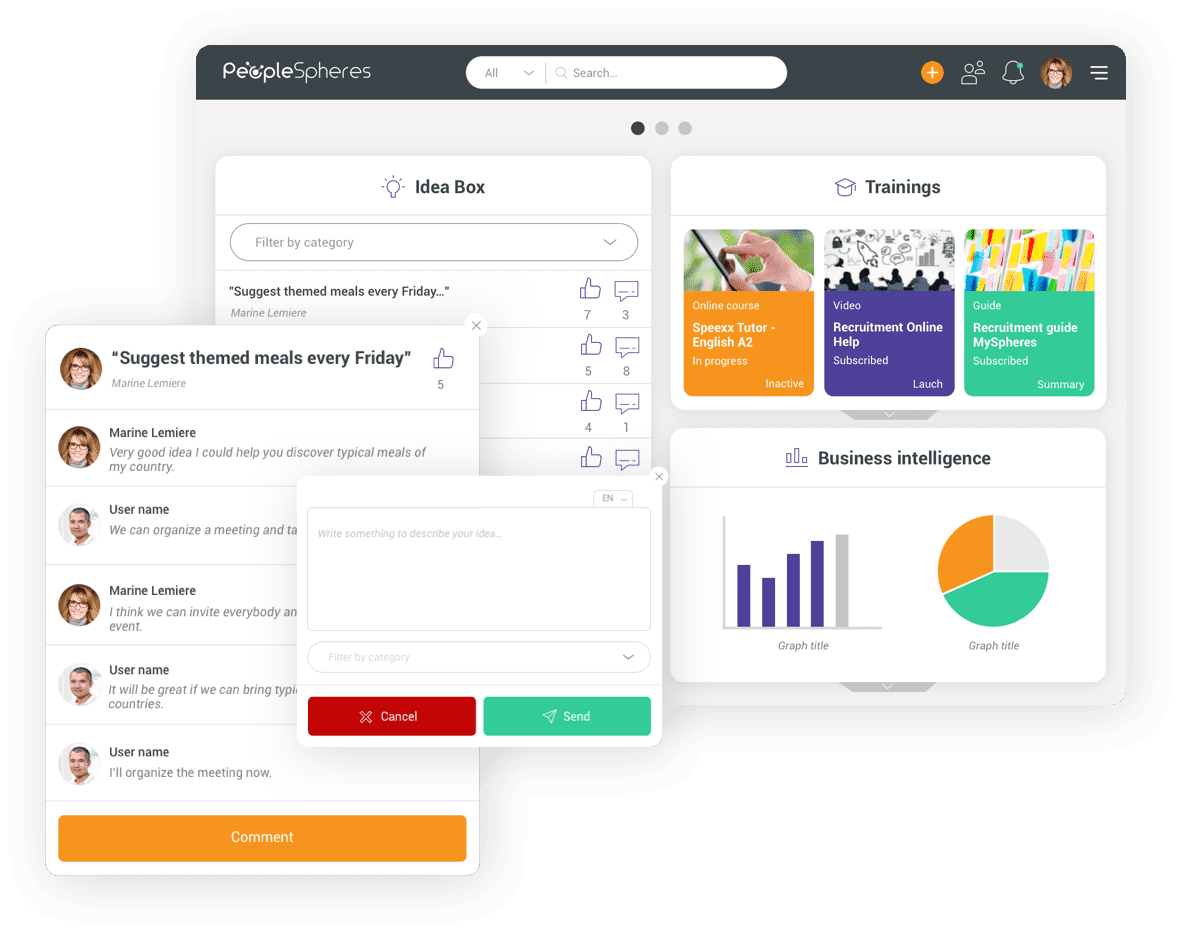 Prices and features of PeopleSpheres
Analytics
Recommendation & Decisions
+ 52 other features
Customer reviews about PeopleSpheres (0)
No reviews, be the first to submit yours.