Saviom EWP: in summary
Digitize efficiency with a workforce planning software
Saviom's Enterprise Workforce Planning software gives businesses unmatched visibility and insights into an on-demand workforce, ensuring you have allocated the right person for the right job at the right time, and cost.
With scale-free architecture that can adapt to an extended enterprise, custom-built dashboards, sections, portals and screens, our centralized enterprise-wide Gantt scheduler make use of multidimensional sort bys to simplify resource planning, workforce management and resource forecasts. Eliminate market uncertainties with a tool that understands your business comprehensively.
.
Its benefits
Demand Forecasting
Telent Management
Report and Analytics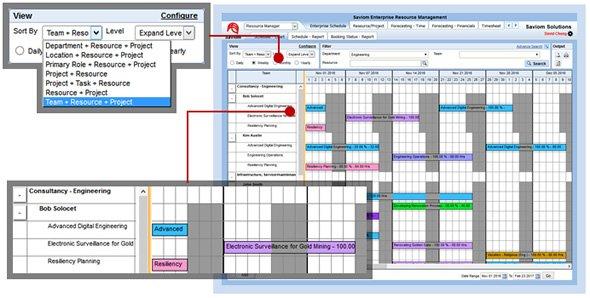 Saviom EWP: its rates and features
Appvizer Community Reviews (1)
The reviews left on Appvizer are verified by our team to ensure the authenticity of their submitters.
Best Resource Management Software
HS
Best Resource Management Software
Best Resource Management Software Saviom software offers a comprehensive suite of features that are highly configurable and customer-centric in nature. The Gantt-style user interface is thoughtfully designed and easy to navigate. They are also easy to integrate with the existing software and tools being used by the company.
Show more