Detectify: in summary
Stay on top of security risks
Detectify is the first security analysis tool to automate the latest findings in IT security. This web app scanner and asset monitoring system can help you secure all your web-facing assets while you keep working on what matters.
Get alerts as soon as a vulnerability is detected and guidance on how to solve the problem. Get started without spending hours configuring the tool, and leverage the power of a crowd of ethical hackers to always be notified of the latest security threats.
Always one step ahead
What makes Detectify special is its crowdsourced nature.
A community of ethical hackers is out there looking for the latest security risks.
After a new possible exploit is found, Detectify automates this knowledge to make the solution smarter and up-to-date.
All that's left to do is follow the steps to fix the problem if it shows up in your analysis report!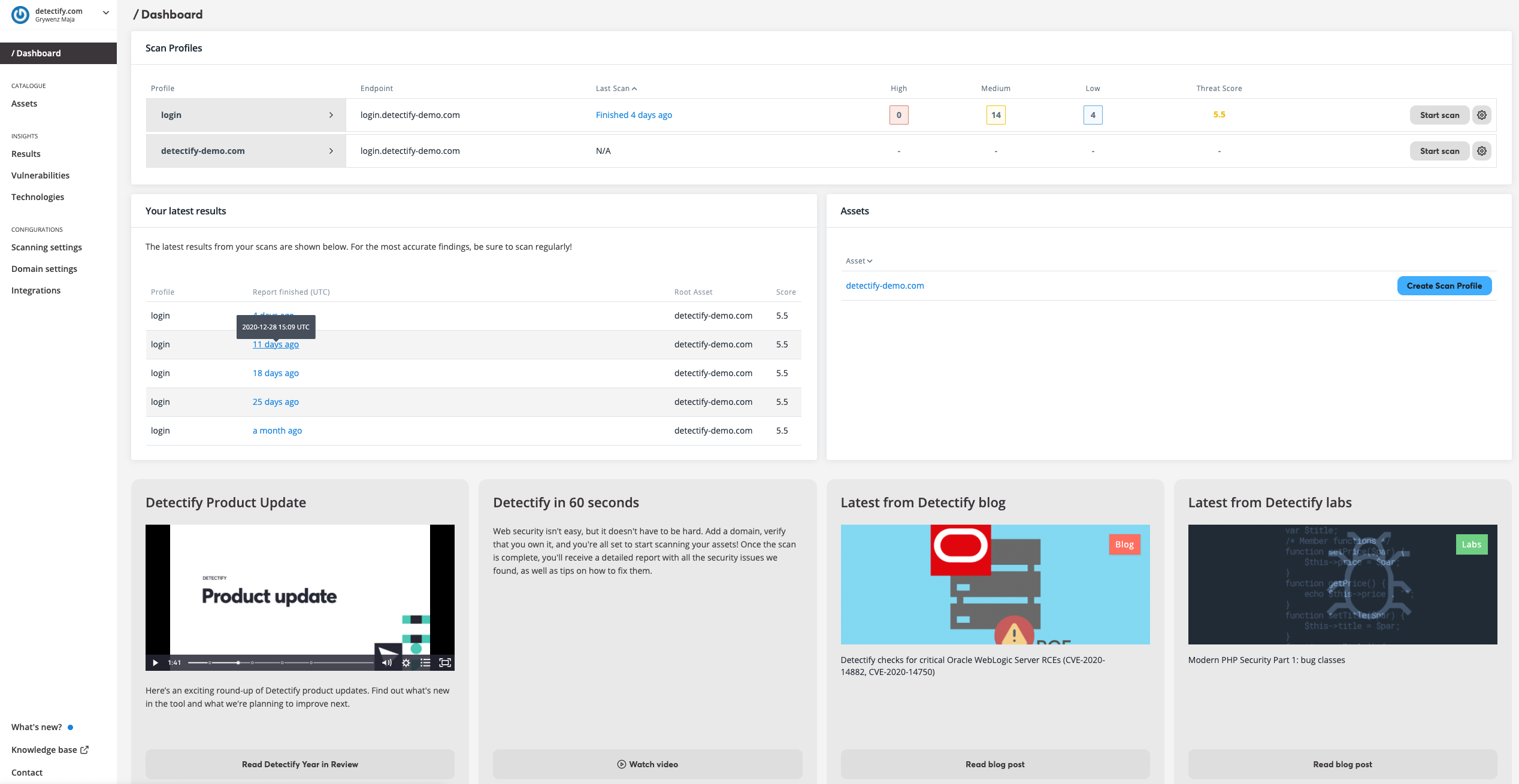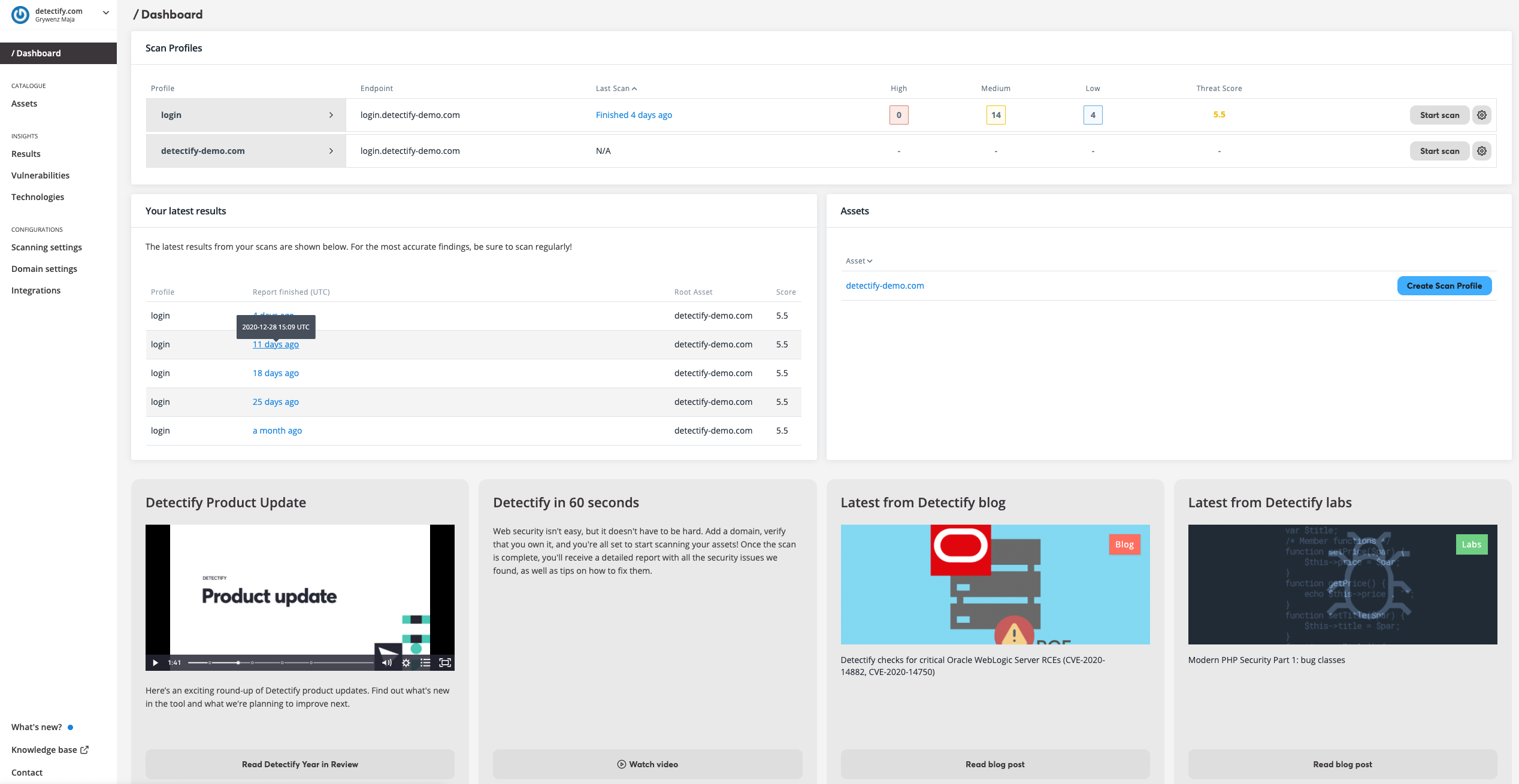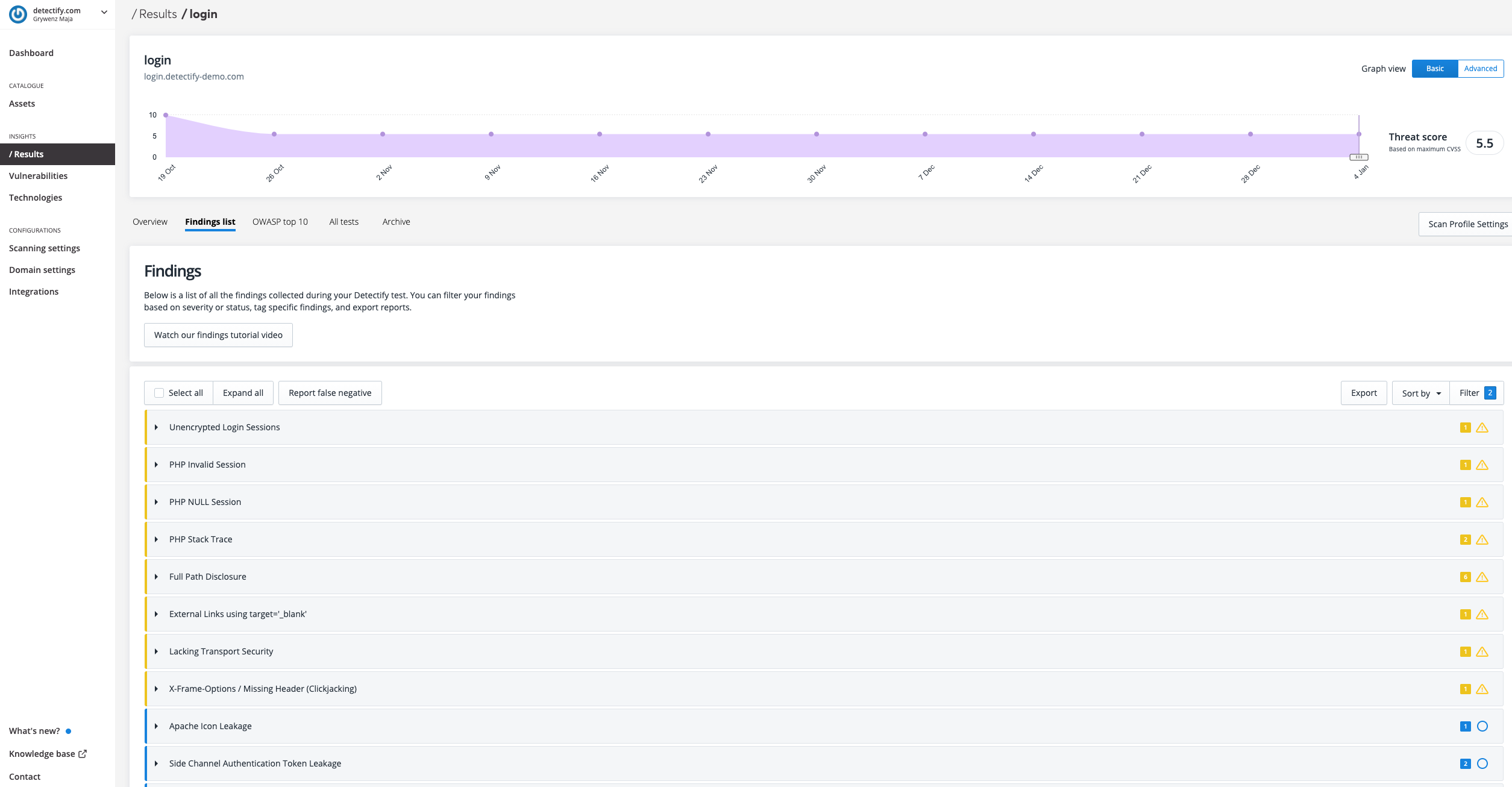 Detectify: its rates and features
| | |
| --- | --- |
| Security & Confidentiality | Security & Confidentiality |
| Secure Sockets Layer (SSL) | Secure Sockets Layer (SSL) |
Appvizer Community Reviews (0)
The reviews left on Appvizer are verified by our team to ensure the authenticity of their submitters.
No reviews, be the first to submit yours.