Complete visibility on your IT network
Orca Security is a flexible solution you can deploy in mere minutes to gain instant visibility over the security risks of your cloud infrastructure. Simply connect your cloud accounts and get detailed reports and recommendations on how to secure your network.
This software only requires a simple installation process: it analyzes all your assets without the need to maintain agents. This scalable SaaS solution allows you to get insights in minutes, not months.
A proactive, context-aware assistant
Orca Security lets you manage your IT infrastructure easily. Keep security risks in check thanks to features such as:
A smart notification system: unlike other tools, Orca is able to understand the context and sees your network as an ensemble, meaning you will only get relevant security alerts.
A deeper analysis system: detect all kinds of security risks and never overlook any asset.
An open, always up-to-date platform: this SaaS software ensures compliance with the latest standards.
Editor: Orca Security
Strengths of Orca Security
Orca Security demo and screenshots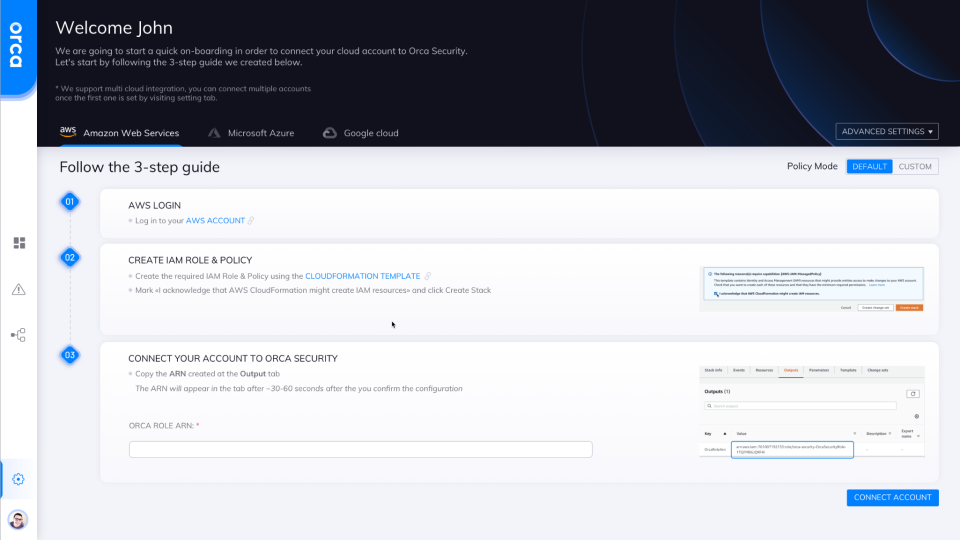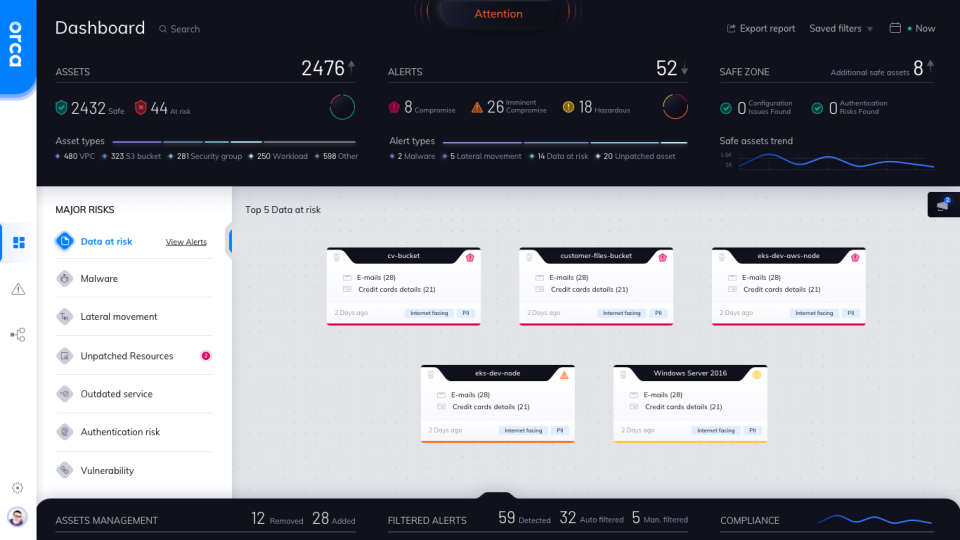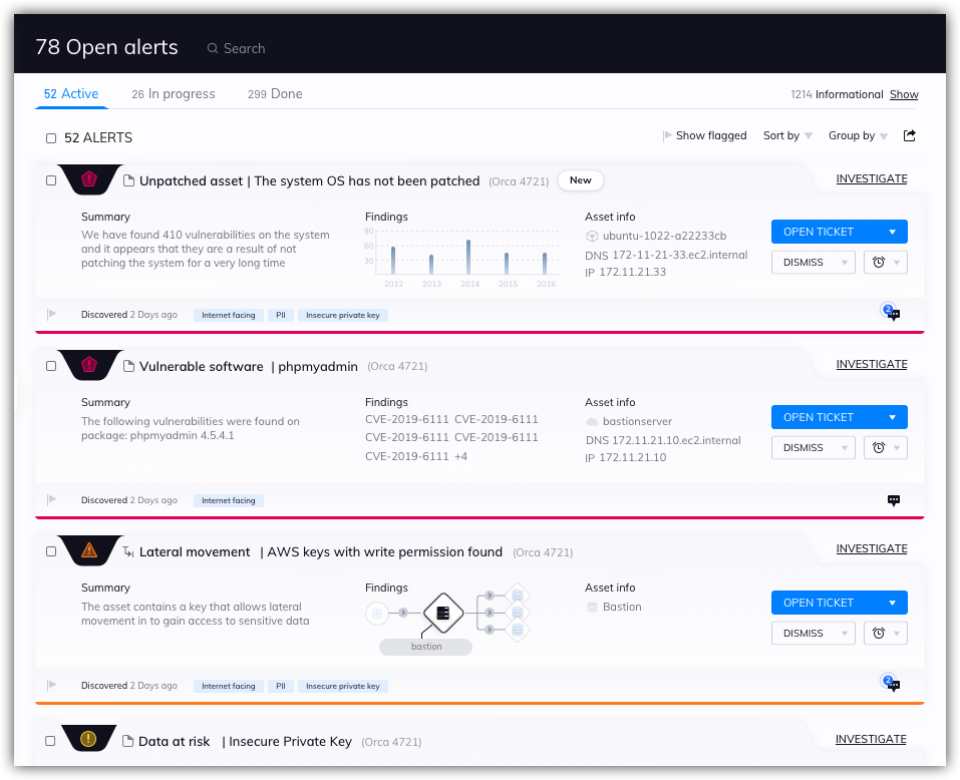 Orca Security customers
No customer reference