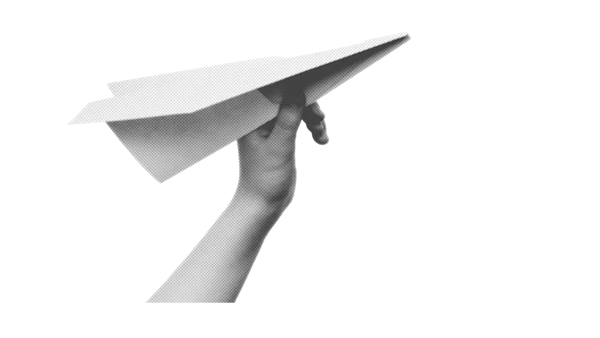 The Clean Sweep: How to Make Sure Your Invoices Don't Collect Dust
Companies in the cleaning industry often have recurring cleaning contracts or large jobs for which they need to create and send cleaning invoices. A clear and organized invoice is part of providing quality service to your customers and can help your business in many ways.
In this article, we'll show you how to create and use the best possible cleaning invoice templates to improve your productivity, show your professionalism and avoid late payments.
What is An Invoice Template?
An invoice template is a document layout that organizes relevant billing information into a desirable design to make it easy to create, edit and customize your invoices.
Some pieces of information will be included in each one of your invoices, such as your business name and contact information, terms of payment, etc. Using a template will help you save time as you'll only need to enter the details specific to the sale and the customer. You will not have to change the layout and required fields as they will already be created for you.
Premade invoice templates come in a variety of formats. You can find invoice templates for Word and Excel, or use invoicing software to create your sales documents.
Why Should I Use a Cleaning Invoice Template?
Even the smallest cleaning companies and freelancers can benefit from using a professional invoice template. A well-designed and professional invoice will:
Keep charges clear for your customer base
Show your customers you take your business seriously
Reflect your skills
Prevent missed payments
Help track received and delayed payments
Keep payments organized
Provide a detailed transactional record for accounting and tax purposes
Instill confidence and credibility in your reputation and work
How do I Use Cleaning Invoice Templates?
Many apps and software provide invoice templates you can use for your cleaning business.
You can either download templates online and customize them to your needs on Word or Excel - or customize them directly on a software platform.
You can also use multiple invoice templates to use in different situations, such as different payment terms or varying logos. All you have to do is download them and fill in the details you need to send your customers.
How Do I Create an Invoice for Cleaning Services?
It's always better if your business documents all look and feel the same (same color scheme, same logo…), even when you're a freelancer. It shows consistency in your services and helps your business be recognizable. When customizing a template, make sure the design and content reflect what's unique about your business.
Make sure you include all the information your customer needs:
Contact information of all parties involved
A unique invoice number
The date the invoice was created
The date the cleaning service was performed
A description of the areas cleaned and the type of cleaning done
Any other item or service description, including quantity
The total amount payable
The payment due date
Payment terms and instructions
You can add a friendly note to thank your customers
It's best to be as detailed as possible when describing your cleaning services to avoid any dispute.
Can I Create My Own Invoice Template?
Of course, you can create your own cleaning invoice template.
One option is to create a template from scratch using Word or Excel. It is very important to ensure that you include the key information listed above, as well as all legal information required in your state or country, according to local laws and regulations. Make sure you keep texts clear and concise to avoid any confusion.
If you don't have any graphic design experience, we would recommend another option: download a clean, professional template designed by an expert and customize it to your needs by modifying the design for consistent branding. You can add your own business's name and contact details, logo, images, color scheme and fonts.
Many simple invoicing and accounting apps and software provide customizable invoice templates and are designed to help small businesses and freelancers thrive.
How Can I Download Cleaning Invoice Templates Online?
Fortunately, you can now easily download, customize and send professional invoices to your customers in the format of your choosing (Word, Excel, PDF and more) thanks to many apps and software including:
QuickBooks: great to create a custom, professional invoice in a few easy steps. You can even get paid right away using an online invoice with QuickBooks Payments ;
Wave Invoice Generator: this software is easy to use, 100% free, with no trials, no limitations, and no hidden fees ;
Invoicera: offers online invoicing and extra services like automated recurring billing, time tracking, workflows and more ;
Harvest: helps you create and send invoices, additional tools to track time and expenses so you can accurately charge clients ;
Zoho Free Invoice Generator: very easy to use, you can choose a template of your choice and customize it to suit your brand ;
Hiveage Invoice Generator: a great tool to create invoices, specifically designed for small business owners ;
FreshBooks: great invoicing system with free invoice templates, specifically designed for small businesses, freelancers, contractors, consultants and the self-employed ;
Invoiced: make beautifully branded invoices that can be sent and paid online or downloaded as a PDF ;
Xero: secure online accounting and invoicing software app with templates
And many others.
Many systems even offer a platform for you to handle all your transactions: creating and sending invoices, collecting payments, keeping track of payment delays, etc.
Final Word On Cleaning Invoice Templates
Sending professional and organized invoices is essential for cleaning businesses and freelancers. Unless you're good at designing beautiful documents from scratch, we recommend downloading cleaning invoice templates designed by experts.
Which template and software to use depends on your specific business needs. What is certain is that whether you need to send invoices for recurring cleaning contracts, large jobs, or a one-time cleaning job, using the right cleaning invoice template can take you a long way, improve your productivity, and avoid late payments.
Best tools for you