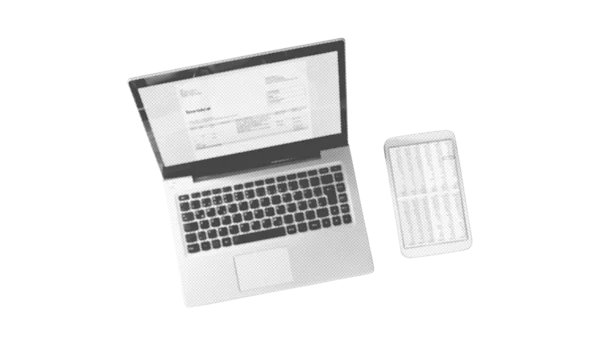 Create the Perfect Construction Invoice Template With These Proven Practices
When it comes to construction, there are a lot of moving parts. From planning and permits to materials and subcontractors, it can be difficult to keep track of everything. That's why it's important to have a well-organized construction invoice template that will help you stay on top of your billing process. In this article, we'll discuss what goes into a construction invoice, as well as some tips for creating an accurate and professional invoicing system.
What Is The Standard Billing Method In the Construction Industry?
When it comes to construction billing, there are several methods that can be used. Most construction companies have a standard billing system that includes the following components:
a contract;
a payment schedule;
the status of work;
an invoice template;
and invoicing software.
The standard billing method used in the construction industry is usually on a cost-plus basis. This means that construction companies will charge a fee for the cost of materials and labor, as well as a markup or profit margin.
Let's have a look at what construction invoices should include in more detail.
What Should a Construction Invoice Include?
A construction invoice should include the following items:
The name of the construction company or contractor.
The date the construction services were completed.
A detailed list of all construction services performed, including labor and materials used.
The cost for each service or item provided.
Any applicable taxes or fees associated with the construction services rendered.
A construction invoice template can help you create a professional looking construction invoice in no time. Such a template will include all the important details and information necessary to make sure your construction invoice is accurate and up-to-date. It can also help you save time by allowing you to quickly create construction invoices without having to spend time filling out the same information over and over again.
Invoicing Tips for Construction Contractors
Still not sure how to create an effective construction invoice template? Here are some tips for creating construction invoices to get paid faster and more effectively:
Start with a Construction Invoice Template
Using a construction invoice template as your starting point can make the invoicing process much easier and faster. The construction invoice template should include all the necessary fields and details so that you don't have to start from scratch each time.
Be Clear about Terms and Conditions
Make sure to include all relevant terms and conditions in construction invoices, especially if you are dealing with a client for the first time. Be very clear about payment deadlines, any discounts or incentives and other important details that your client should know.
Provide Itemized Details
Providing itemized details of the construction services provided is important. Include a detailed list of construction materials, labor hours and any other costs associated with the construction job so that your client can easily understand what they are paying for.
Add Late Payment Fees
Consider adding late-payment fees to construction invoices to help ensure that clients pay on time. This will help keep your construction business running smoothly and ensure that you get paid for the construction services you provided.
3 Construction Billing Methods
Now, let's get down to the construction invoice template. Depending on your construction company's needs, there are typically 3 key methods of construction billing to choose from:
Method #1: Percentage of Completion Billing
The construction industry has embraced the concept of percentage of completion billing for decades. This type of construction invoice template is excellent for construction projects with long timelines and multiple milestones. Percentages are assessed into stages or phases and construction businesses send invoices based on progress to date. For construction companies that don't want to wait until the project is finished to get paid, percentage of completion billing is a great option.
Method #2: Time and Materials Billing
Time and materials billing is a great option for construction businesses that need to be flexible and adapt to changing needs or timelines. Instead of invoicing after every stage, construction companies can charge based on the time spent and the materials used. This construction invoice template also lets construction businesses stay agile when the project evolves throughout its course.
Method #3: Unit Pricing Billing
The unit pricing method for invoice templates is perfect for construction projects that involve a large number of repeatable items, such as construction of homes or buildings. This construction invoice template allows construction companies to break down the project into individual components and charge per item.
5 Proven Billing Practices For Construction Companies
In order to make the construction billing process as smooth and efficient as possible, construction businesses should keep a few best practices in mind. Here are five construction billing tips that construction companies should follow at all times:
Track Your Time and Materials Carefully
As mentioned above, construction businesses that use invoice templates based on resources need to make sure they're tracking their time and materials very carefully. If construction businesses fail to do so, they can potentially overcharge or undercharge for construction projects.
Get Paid Upfront When Possible
One of the best billing practices construction companies can adopt is to get paid in advance. This isn't always possible but if construction clients know they will have to pay a certain amount upfront, they are more likely to pay on time and avoid going through the hassle of having to chase for money later on.
Utilize Automation Tools
Automating construction invoices can help construction companies save time and money. By using an automated invoice template, construction businesses can quickly generate accurate invoices with the right formatting, pricing and payment terms. This eliminates manual mistakes that could lead to costly delays or disputes with clients.
Offer Discounts
Offering discounts such as early payment incentives can help construction companies get paid faster. Clients are more inclined to pay on time when they know they're getting a discount, so construction companies should consider offering these incentives whenever possible.
Set Reminders
Setting reminders for construction clients can be a great way to ensure construction invoices aren't forgotten. Clients can easily forget to pay construction invoices if they don't have a clear payment timeline or are unaware of upcoming payments, so construction firms should take the initiative and set reminders for clients.
Time To Create Your Own Construction Invoice Template
Creating construction invoices can be a complex process, but with the right invoice template and best practices in place, construction businesses can make sure they get paid on time and for the correct amount. By utilizing smart systems, templates and automated tools to generate construction invoices quickly and keeping our tips in mind, you have everything you need to manage billing in your construction business as efficiently as possible. So, are you ready to get started with your construction invoice templates?
Best tools for you